NBA2KLeague Week 2 Power Rankings
Another week was on fire at NBA2KLeague studio. A lot of fantastic matches took place and we are getting our first rivalries going. It feels like the players are more and more locked in and that brings a whole new level of competition. After this week, a lot of teams changed positions in our rankings so let's begin.
Power Rankings.
1. 76ersGC (2-0) (=)
One more great week for the Philly. They have been a significant force in the league for the longest time and they are looking to continue thattrend. Not even Dimez could stop the 76ers, as they managed to put up a great match versus Mavs, secure another W and keep improving their game. Ypu know for sure that when 4 out of five players are in double digits, you are going to make a statement. Everyone around is changing their gameplans, tactics but not the Phillies side. Guys chose the gameplan in the very begging and why change something that is not broken yet? 76ers are adapting their gamestyle to their opponent but not changing the basics. That is the key to their success.
This week key players:
-Radiant (20 pts., 11 reb.)
-ZDS (17 pts. 5/5 3PT made)
-Steez (18 pts., 12 reb.)
2. Blazer5 Gaming (2-0) (+1)
Their win over Knicks Gaming was especially impressive because how powerful the influence of the home crowd was. Against a full studion stacked with Knicks fans, OneWildWalnut and his teammates decided to put up a show, as they went back and forth until the "buzzer". Walnut decided not to pick the "RimProtector" and return to the build that he felt most comfortable while playing in the pre-season and week 1. "No more im-protectors" - he says.
And if that is what it takes to secure the W. I don't think anyone will prevent him from playing it. Especially when he is surrounded with such quality players as Dat Boy Shotz and Mama Im Dat Man. They for sure formed a "Big3" in Oregon and will push this team to the highest places.
This week key players:
-OneWIldWalnut (24 pts., 12 reb.)
-Mama Im Dat Man (11 pts., 9 ast.)
-Dat Boy Shotz (23 pts., 6 reb.)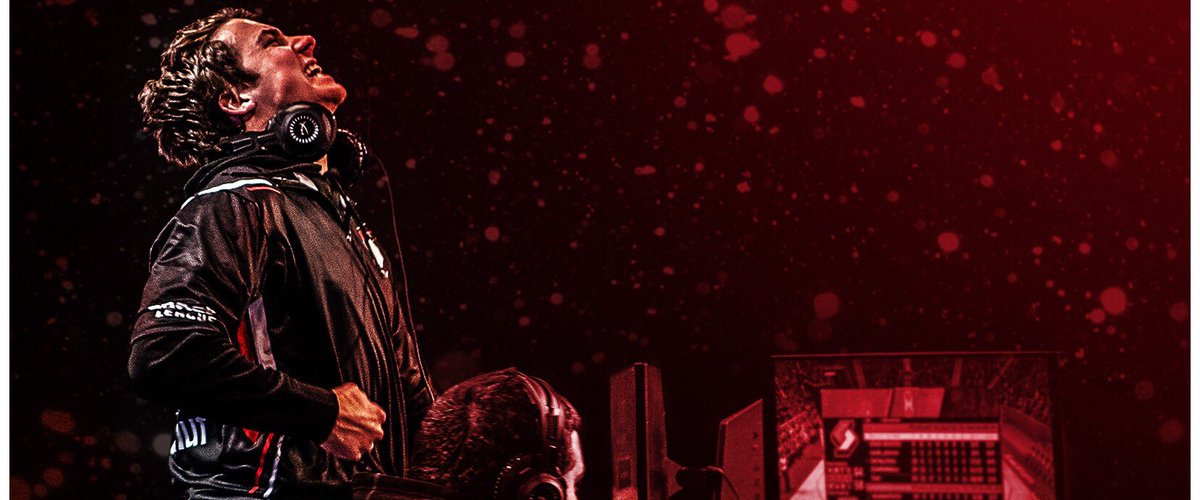 Photo by: MaloneyMedia
3. Pistons GT (2-0) (+4)
Pistons continue to rack up the W in regular season. This time they won a hard fought battle vs. Bucks, that could have gone either way for sure.
What stands out for this team is that if someone is having an off game, someone else steps in to take the dominant role this game. Maybe that was a gameplan for this week but the core role this time was fully on Im So Far Ahead's back. He did succeed in that and was crucial helping his teammates. Pistons overall are show great potential in becoming a legit title contender, though they are still to face their toghest opponents.
This week key players:
-Im So Far Ahead (24 pts., 8 ast.)
-Lets Get It Ramo (11 pts., 6 reb., 4 blk.)
-iiNsaniTTy (9 pts., 5 stl.)
4. CLTX Gaming (2-1) (-2)
CLTX Gaming had a hard battle vs. Mavs this week and it was really an interesting game to watch. Team left everything on the floor as their key players went straight into the battle. oFab definetly was standing out with yet another great performance with 13 assists. He is a conductor that a lot of teams wish to have. His teammates though are also performing on a high level even though they fell short and lost to Mavs this week. Lack of concentration in the clutch may cost you and that is exactly hat happened with CLTX. They lost 22-14 in the 4th quarter and that cost them the game.
We got to say of course that ARSONALx is probably one of the less admitted players in the team. His efficiency though is on another level. Game in and game out he provides CLTX Gaming with crucial rebounds and second chace points that are always keeping them in the game. I think this guy deserves much more recognition.
This week key players:
-oFab (13 pts., 13 ast., 3 stl.)
-ARSONALx (24 pts., 16 reb. 3 stl.)
-MelEast (16 pts., 3 ast., 3 reb.)
5. Mavs Gaming (2-1) (-1)
Yes, I know that Mavs won versus CLTX and technically, with hte same record they should be higher but I watched this week matchups THREE times, so let me explain my point here. Mavs is a great team with a great performer core. They got masters of their craft in this organization. So when in they are having a double game week against such teams like CLTX Gaming and 76ersGC, I waited for the whole team to turn up and be as dominant on the floor as it is possible to secure the wins. And if the match vs. CLTX Gaming, Mavs's BIG 3 of DImez, Dayfri and BallLikeSeem did work alltogether and got that win, in hte match vs. 76ersGC it was only Dimez and Dayfri show. At a certain point in the match they had 41 poin while the rest of the team put up only 10 points. LeBron and the Cavaliers bench in game 2 of Eastern Confirence Finals but in 2KLeague. This is the reason I put them lower than CLTX Gaming. Mavs need to find a way to implement more of their resourses in their offense. This can bring them a whole new level of dominance on the floor.
This week key players (AVG. for 2 games played).:
-Dimez (17.5 pts., 9.5 ast.)
-Dayfri (21 pts., 9 reb.)
-BallLikeSeem (18 pts., 4.5 ast.)
6. Wizards Gaming (2-1) (+8)
Wizards have had an amazing week. With all of their players performing on a great level, they managed to pick up two important victories. There are some problems though, They especially were visible in the match agains Magic Gaming, When at one point it felt like Magic could make a comeback after trailing by 18 points. But luckily for Wizards they were able to regroup, fight bakc and secure this victory. Everything is in the mental part of the game. When You are leading by a lot of points, you start to let hte opponent players to dictate the pace of the game and play more defencive/lessagressive type of basketball. This is a mistake. It could be a right tactic in the real game of basketball, but certainly not in 2K. Thier top performers though as always are keeping the game alive and are able to maintain the lead even when it seems to nearly slip away. Double win fir them this week.
This week key players (AVG. for 2 games played).:
-BooPainter (25 pts., 7.5 reb.)
-Demon JT (12 pts., 6 ast.)
-Jin (19 pts., 3.5 ast.)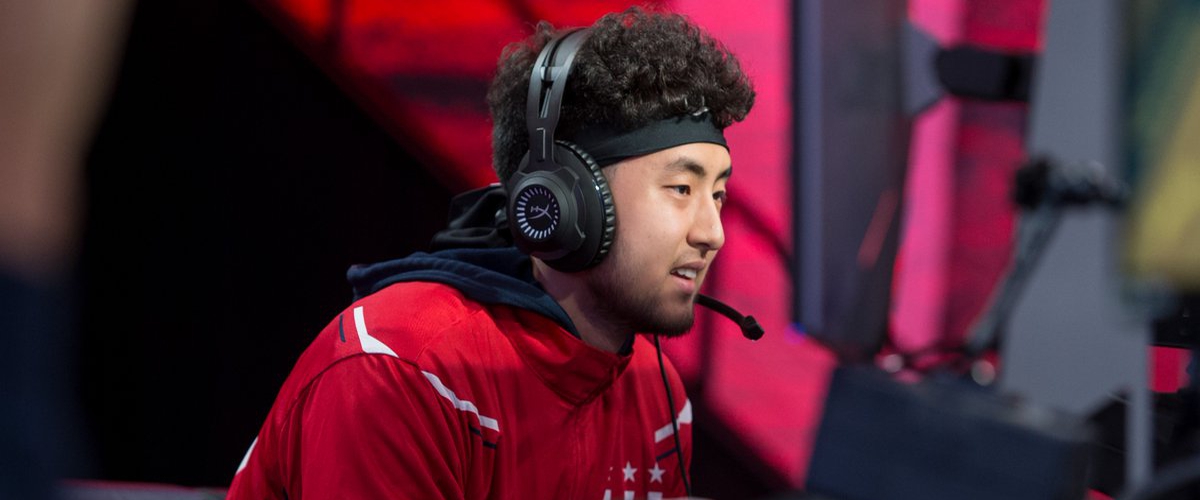 Jin during a game vs. Magic Gaming.
7. Jazz Gaming (2-1) (-1)
Jazz moving down the rankings is not a mistake, even though they won their game. It's basically a result of too many teams moving around and first Power Rankings being "not perfect". A few weeks more and we will have more and more realisticly reflecting rankings. But for now, let us "calibrate" a little.
Jazz do continue their win streak after taking on Raptors Uprising in a hard match that went into overtime. Two players of Utah's team got themselves a double-double and that certainly helped. The fact that team was trailing and then pulled a comeback, went to OT and on top of that won is admiring. I love how this team has an interchangeable core of Smoove, Yeah I Compete and Slaughter. These guys are versatile enough to make some big contenders struggle against them.
This week key players:
-Yeah I Compete (27 pts., 14 ast.)
-MrSlaughter01 (23 pts., 15 reb.)
-smoove (13 pts., 5 ast., 5 reb., 3 stl.)
8. Cavs Legion GC (2-1) (+1)
Cavs were forced to play without their first rounder - Hood Is Glitchy this week due to unknown reasons. But still the team managed to perform on a great level and secure two wins in a hard double game week. At the beginning they face Grizz Gaming and won them preety comfortably. Later on, thanks to a great archetype choices, they were basically unstoppable vs Kings Guard Gaming. Godddof2k was outpeforming everyone left and right and that was the difference that turned into a blow out victory.
They for sure move up the ranks but I'm still interested in how are they going to play when Hood is back. Will they be able to maintain the same level of all-around involvement for everyone? Because this, for sure brings success.
This week key players (AVG. for 2 games played).:
-Sick x 973 (29.5 pts., 7.5 ast., 9.5 reb.)
-Godddof2k (18.5 pts., 10 reb., 5 stl.)
-Savage (11.5 pts., 6 ast.)
9. Knicks Gaming (1-1) (-1)
Knicks, Knicks, Knicks. It is always going the same way isn't it. Week one we had an amazing match vs. Warriors. This week we had an amazing match vs. Blazer5Gaming.Looks like this team is not plying to win. They just play to entertain as much as they can with their skill and fans, that are filling the New York based studio. Knicks have almost figured out what and how they need to do to be more confident on the floor. The have the alpha-dog in Goofy, player that surround him are also showing great skill. I thinkKnicks is one of the most unpredictable teams when it comes to the result.
This week key players.:
-G O O F Y 7 5 7 (29 pts., 12 reb.)
-NateKahl (13 pts., 5 ast.)
-iamadamthe1st (14 pts., 7 ast., 2 stl.)
10. Heat Check Gaming (1-1) (+5)
After a loss in the first week, Heat Check came up striving to get their first win in the regular season. And they got it against Warriors. Heat never really lost control of this matchup as they started strong amd kept the distance throughout most of the game.
Heat are starting to feel it as the improvements in their gameplay could've been seen even with the closed eyes. MaJes7ic showed great performance and had a huge impact on the game as well as got help from such guys as Hotshot and 24k Dropoff. Guys decided that agressiveness is key, imposed their game and got that W.
This week key players.:
-MaJes7ic (17 pts., 10 ast.)
-24k Dropoff (19 pts., 8 reb., 2 stl., 2 blk.)
-Hotshot (25 pts., 4 stl.)
11. Kings Guard Gaming (1-1) (-6)
Kings got absolutely nothing going their way in the match agains Cavs. The fact is that even though the guys played a decent game, their mistakes came beforehand. Archetypes. Because of them Kings could not guard the opponent center. and that definetly cost them the game as he singlehandedly brought half of the opponents points with his activity on the floor. Cavs got space, better archetypes and a lot less turnovers.
Kings need to find a way to maximize their posession and presence on the floor. Hopefully guys will train late-game situations also. As the 4th quarter's stress is still a big problem. Still I want to say that the main problem in this loss was archetype mismatch. The tried to play against "meta" and "the meta" turned up to be the better one. Kings got almost 5 players sitting on double digits. A little more luck in archetype selection and concentration and this game could've had another result but right now we got what we got.
This week key players.:
-cowboyxcollazo (24 pts., 4 ast.)
-timelycook (9 pts., 14 ast.)
-worthingcolt (10 pts., 10 reb., 3 stl., 3 blk.)
12. Grizz Gaming (1-1) (-1)
Also being a victim of Cavs, Grizz slip a little in our rankings. Not much to say about the guys. The basically could not handle the agressiveness of Cavaliers. The fact is, Grizz have great player in their roster, they just need them all to get some chemistry to get along on the floor and to perform better together. Right now they have AuthenticAfrican and a whole team to surround him. all having an average, good match. But in order to win, they need to get Authentic and someone else as a power punch. at least like that.
This week key players.:
-AuthenticAfrican (21 pts., 6 ast., 4 reb., 2 blk)
-UniversalPhenom (10 pts., 8 reb.)
-AyeTHREAT (12 pts., 3 ast.)
13. Bucks Gaming (0-2) (=)
Buck are just losing games which they are putting everything in. I can't say that this team underperformed again. The performance was actually good. But the lose another game in 1 point margin. And everyone know that this is the worst feeling. Especially knowing that they did change their gameplan and were able to adapt to it and show decent gameplay this week.
But if last week they Had Peroxide who had an amazing performance and the whole team had an off game. This time they all were just good. Not more and not less. When you are facing five of the top 102 players in the world you most definetly want to put up a better performance than just good. Because good is simply not enough.
This week key players.:
-oLARRY (21 pts., 7reb.)
-BigMeek (10 pts., 4 reb.)
-Game6Drake (8 pts., 10 ast.)
14. Pacers Gaming (0-2) (-5)
Pacers are still struggling to find thei ways in th NBA2KLeague regular season. This doesn't seem right as in the week 1 , it felt like they simply underestimated their opponents. Now this is getting a little bit out of the reach. This is a good squad, the just can equalise on their oppoents weaknesses and always lack concentration in the late game. The lost to Wizards which are on a roll and in great form this week on ly by 1 point. This game could have went either way. Pacers need to focus on training their shot decisioning. That was a problem in the first quarter vs. Wizards.
This week key players.:
-WoLF 74 (17 pts., 11 ast.)
-Swizurk (10 pts., 8 reb.)
-TuckerLocksUp (23 pts., 4 reb., 3 blk.)
15. Warriors Gaming Squad (0-2) (-3)
If last week Warriors have had an intense game vs. Knicks, this one is a complete opposite. Warriors keep on changing rotation, positions, archetypes, trying to find that perfect combination but it is not working. Especially what we seen this week.
Warriors troubles started in the beginning of the game, when in the first half they suffered so many turnovers that it cost them the game at the end. All in all, throughout this game, Warriors got 18 turnovers. You just can't win when lose the ball so much. Warriors need to learn how to take better care of the ball and how to maximize their posession or this may become their "Kryptonite"
This week key players.:
-Vert (19 pts., 8 reb., 5 ast.)
-LYKaPRO (13 pts., 4 ast.)
-Type (18 pts., 10 ast., 3 blk.)
16. Raptors Uprising GC (0-3) (+1)
Raptors, unlucky Raptors. Week in and week out guys are playing Overtimes. It's like Drake had cursed them with: "OT OT, There's never much love when we go OT" And yeah, I know that OT stands for Out of town in the song context but still, Raptors are actually playing a good game of 2K, They just don't have that extra something at the moment to put an edge and grant them thei W's.
I don't think there is much to be said. Raptors are a team that improved their gameplay a lot and that is why it went up by a position in my rankings. Still there is a lot more to be changed if this team wants to become a playoff contender.
This week key players.:
-Kenny (29 pts., 8 reb., 5 ast.)
-All Hail Trey (19 pts., 4 ast., 3 reb.)
-Detoxys (13 pts., 5 reb., 3 blk.)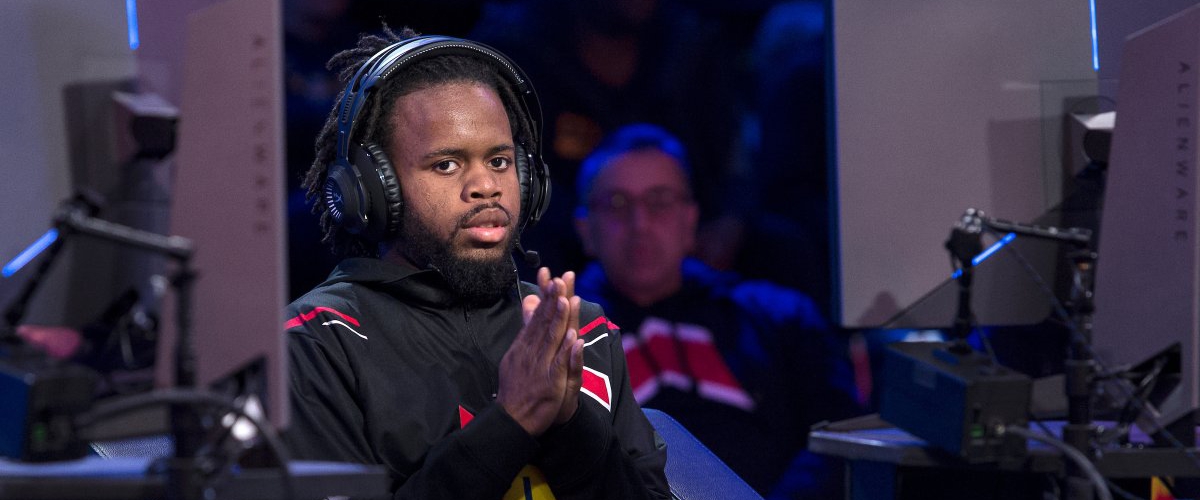 All hail Trey during the HT vs. Jazz Gaming.
17. Magic Gaming (0-2) (-1)
I don't know how to explain the lack of performance by this team. Because in game the look good. At one point vs. Wizards they took control of the game and imposed their game, started being clinical and more agressive, But in a few minutes it all just wanished and the were trailing by 18 points. Then they again tried to pull a comeback but also unsuccessfully. Magic is way too unstable when it comes to the performance. They need to be able to lock in the game and do much more to prove everyone wrong and start winning games.
This week key players.:
-Kontrul (12 pts., 10 ast.)
-marley213s (18 pts., 4 reb.)
-UCMANNY (20 pts., 6 reb.)
This will be it guys! Thanks for your attention!
Don't forget to follow us on twitter!
---