Crazy Prediction #5: Phoenix Suns will be...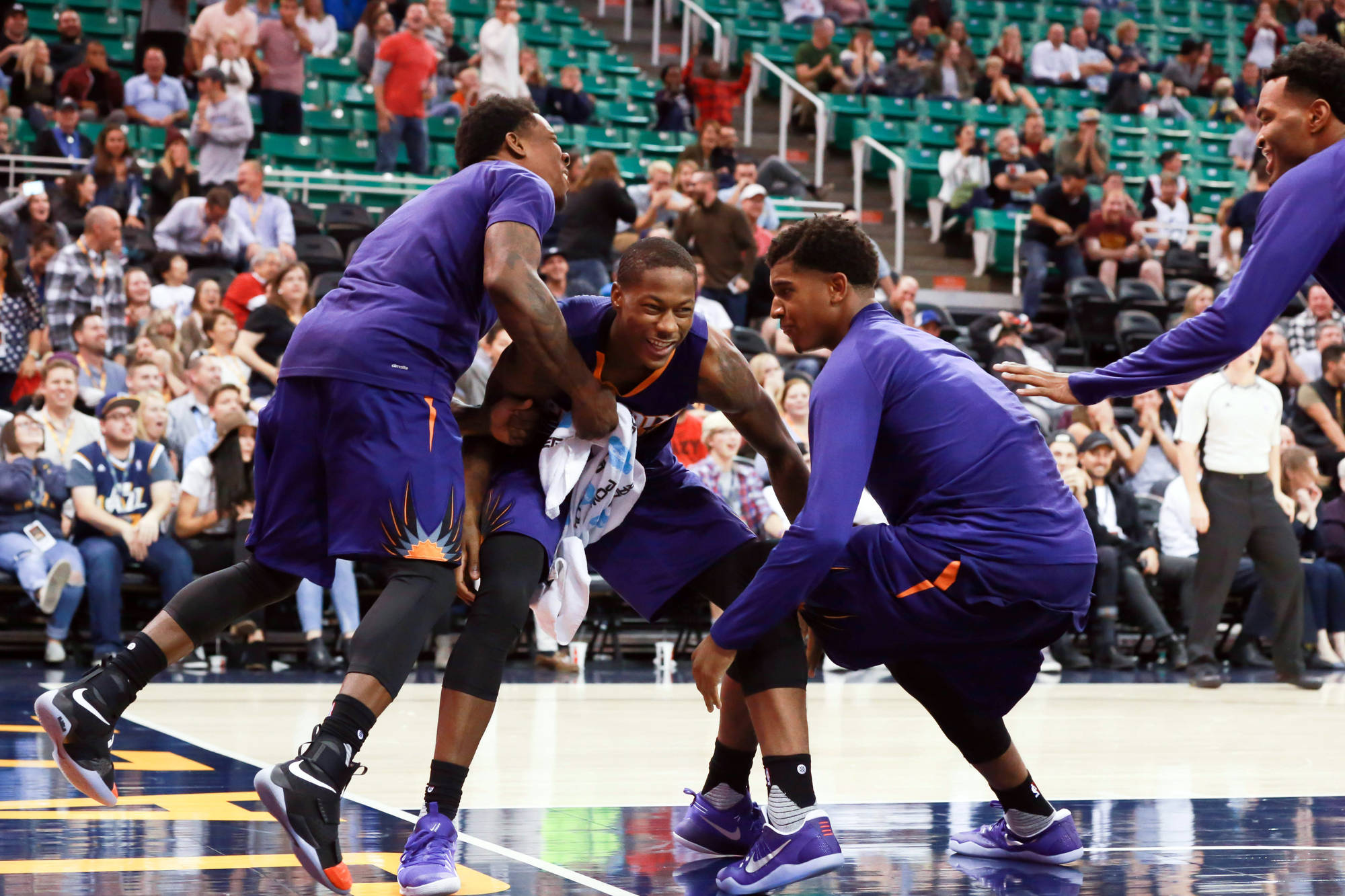 Chris Nicoll-USA TODAY Sports
To make the season more exciting and appealing to me, I decided to put my blog to the line. In the next several days, I will give you my 10 crazy predictions for the upcoming season! If I don't get three correct predictions, I will close this down!


Phoenix Suns will be a top-10 team in the West

History tends to repeat itself and I expect to see the Out-of-Nowhere-Playoff-Contending Suns, 2016 edition. Remember the 2013-2014 season when Phoenix were one win away from the postseason and nobody expected them to get that near?

That will happen again this season as long as they remain healthy.

A lot of people are putting them on the same sentence with Los Angeles Lakers, Sacramento Kings, Denver Nuggets and New Orleans Pelicans but they don't belong there. Phoenix has a pretty loaded roster! Their projected starting line-up of Bledsoe-Booker-Warren-Dudley-Len is pretty capable on both ends of the court.

Then checked their second unit of Knight-Barbosa-Tucker-Chriss-Chandler. That will be their game changer. That five can easily dominates a lot of the second units of other teams and that will propel them to enough number of victories to reach the top 10.
---