Now I Want Tom Brady to Lose.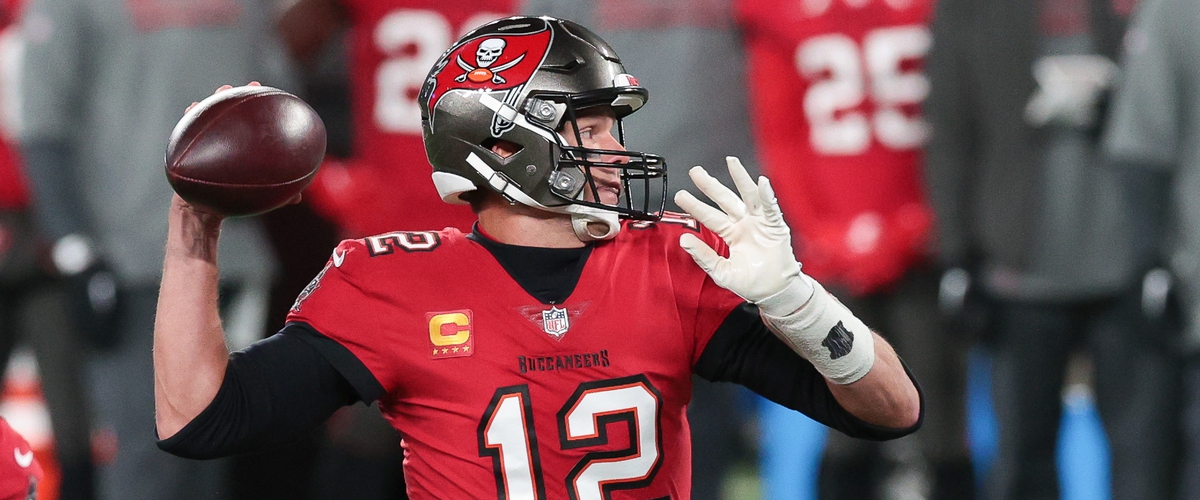 Now I want Tom Brady to lose.
It wasn't always like this. I loved him for 20 years as he led the New England Patriots to six Super Bowl championships. And I respected his desire to play elsewhere. I wished him limited success. I just don't want to see him win a championship with another team.
It's different now. I want Brady to lose now because he talked the Tampa Bay Buccaneers into signing Antonio Brown.
Brady says he had nothing to do with the Brown signing. I'm not buying it. Even if Brady told the truth, would the Buccaneers sign Brown if Brady wasn't the quarterback?
There was almost nothing that Brady did during his 20 years with the New England Patriots that bothered me. Not even passing on the visits to the White House the times he did so. That was his choice.
But advocating the Patriots to sign Brown did bother me.
There's no denying that AB became an elite receiver with the Pittsburgh Steelers. But during that time Brown also became a diva of the worst kind. He only cared if he succeeded, not his team nor his teammates.
Even worse, the bad behavior extended to off the field, as Brown developed a reputation for treating people poorly.
But the most disturbing is the accusations of sexual assault and of rape.
Despite all the red flags, Brady vouched for Brown, encouraging the Patriots to sign him to add to a mediocre receiving corps.
So New England made Brady happy. Brady turning a blind eye to Brown's transgressions was hard to stomach, and Brady topped it by welcoming Brown to stay in his home with him.
The working relationship lasted less than two weeks. Brown threatened one sexual assault accuser via text while as a member of the Patriots. New England quickly released Brown, as they should.
And despite Brown crossing the line while as a teammate, Brady STILL wants to play with Brown. And so again, Brady and Brown are reunited.
If there's any doubt this signing wasn't Brady-driven, head coach Bruce Arians said this to Tiki and Tierney back in March about Brown: "…I just know him, and -- it's not fit in our locker room."
What changed six months later? Brady.
It's a good thing Brady never sold himself as a role model. He's always been a football player whose single-minded desire to win was the only thing that mattered as a competitor. I don't ever recall Brady saying anything about being a good person to play with him. Clearly he wants to win at all costs.
That's not me. I like having a team I want to cheer for. I'm willing to give some players a second chance if they messed up in the past. I welcomed Corey Dillon with open arms. I was luke warm about Randy Moss, but he came correct and was a good teammate with the Patriots, until he publicly griped about money.
But I drew a line at Albert Haynesworth. As talented as he was, Haynesworth became a headache with Washington and they couldn't get rid of him fast enough.
I just wished the Patriots didn't acquire Washington's trash. For a while, I felt twisted rooting for New England's defense while Haynesworth was part of the unit. Thankfully, it didn't last long, as a fresh start didn't change Haynesworth, as expected.
I feel the same way about AB. He managed to lay low for several months since his release, but I expect the selfish Brown to show his face again.
And if Brown's selfish attitude shows and proves why Arians didn't want Brown in his locker room six months ago, the blame should be on Brady.
If Brown sabotages the Buccaneers' chemistry, blowing up Tampa Bay's championship aspirations from the inside, do remember it was Brady who wanted AB on the team. If Brown takes the Buccaneers down, I want him to take Brady down with him.
I don't wanna see a despicable human being get rewarded with a championship ring. And that goes for jock-riding Brady. Brown livestreaming his altercation with his baby mama apparently hasn't changed what Brady thinks of Brown.
But Brady's continued loyalty to Brown changed what I think of Brady. If this blows up in Brady's face, he got what he deserved.
Questions? Comments? Send to [email protected] Follow @NE_Arena on Twitter.
---