Wanted: Competition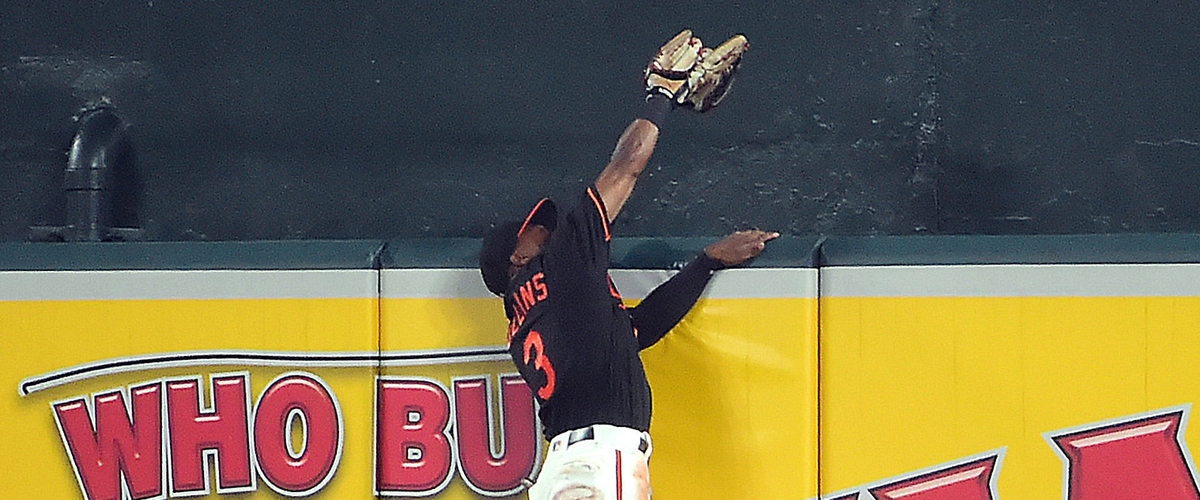 The Boston Red Sox are on pace for the most wins in a season in franchise history. If they continue on their current pace, they will easily have a win-loss differential well over 50 games.
Meanwhile, at the bottom of the American League East, the Baltimore Orioles have 103 losses and might not even reach 50 wins.
That's pro sports today for ya. If you can't be one of the best teams, be as bad as you can be.
This has been going on for a few years so this isn't new. Teams have been tanking for decades. But it's been taken to a shameless low of late and it's tough to stomach, even if it's not my teams.
The Philadelphia 76ers can be credited with popularizing this extreme tanking by labeling it "The Process," but the Houston Astros used the Dennis Rodman Technique to achieve a franchise breakthrough.
Between 2011-2013 the Astros won 56, 55 and 51 games. Four years later they went from Bikini Bottom to MLB's Mount Olympus with the franchise's first World Series championship.
The losing sucked, but it yielded talent. Houston drafted SS Carlos Correa (2012), P Lance McCullers Jr. (2012) and OF George Springer (2011). All three played big roles during the championship season.
Following this blueprint the 76ers won 19, 18 and 10 games from 2013-14 through 2015-16. Now they're one of the best teams in the Eastern Conference.
Philly drafted Joel Embiid (2014), Jahlil Okafor (2015), Ben Simmons (2016), and Markelle Fultz (2017). The talent could had impacted the team sooner, but medical discretion helped, as Embiid needed two years to recover from myriad surgeries and Simmons was placed in a china cabinet for his first year to heal from foot surgery.
The product on the court was painful to watch, but Philadelphia has their core.
Teams in other leagues took notice. The Cleveland Browns went 1-31 over two seasons as they patiently waited for a franchise quarterback they liked. And the Edmonton Oilers unwillingly used The Process to land Connor McDavid.
Congratulations to the Oilers for landing McDavid. It only took Taylor Hall (2010), Ryan Nugent-Hopkins (2011) and Nail Yakupov (2012) to finally draft a true franchise player.
At some point, some people determined that the worst place to be was in the middle (Zedd, Maren Morris and Grey would vehemently disagree). It's best to be an elite team or one of the worst. The former is obvious. But the latter means a better chance of acquiring a player that could change the direction of the franchise.
What is happening now is teams are going after multiple generational talents. To do so, it means tanking for two or three years, sometimes longer.
The Cleveland Browns are trying their own version. Just about any talented veteran was traded or not re-signed over the years as they stockpiled draft picks in an attempt to accumulate young talent.
A franchise quarterback wasn't part of the reloading, at first. They passed on Patrick Mahomes and Deshaun Watson (2017) and traded their chance at Carson Wentz at second overall in 2016. Cleveland finally selected Baker Mayfield in 2018, but not until going 1-31 over the past two seasons, including a 0-16 campaign in 2017.
But along the way the Brown hope they have their franchise pass rusher (Myles Garrett, 2017), a game-changing safety (Jabrill Peppers, 2017) and a shut-down corner (Denzel Ward, 2018). Garrett has flashed potential and Ward picked off two passes in his debut, so the Browns' years in purgatory are showing positive signs.
But if Mayfield isn't the franchise savior, it will be a failed process. And it would look worse if the quarterbacks they passed on become the face of their respective franchises.
If any franchise can tell the Browns about the perils of rebuilding, all they have to do is take a walk down to Quicken Loans Arena and ask the Cavaliers. After LeBron James left the first time, the Cavaliers had the first pick overall three times. If the Cavs were using the process, you think they could get anywhere with Kyrie Irving, Anthony Bennett and Andrew Wiggins?
Tanking exponentially isn't an improvement on the old tank method, no matter the league. It's very possible taking multiple swings at a franchise player at the top of the draft only leads to multiple misses. Is it really better than being a treadmill team when a tank-a-thon treadmill isn't even assembled?
Any team, from the bottom to the middle, can become elite with the right moves. They utilize the same tools as the other teams. It comes down to making better front office decisions.
But that's not the trend today. For the Orioles fans, stay strong. Don't give up on your team. They literally have nowhere to go but up. We just don't know when they'll get back up.
Trust the Process. But it could be a while.
Questions? Comments? Send to randolphc82@comcast.net. Follow @NE_Arena on Twitter.