Who is Winning the First Round?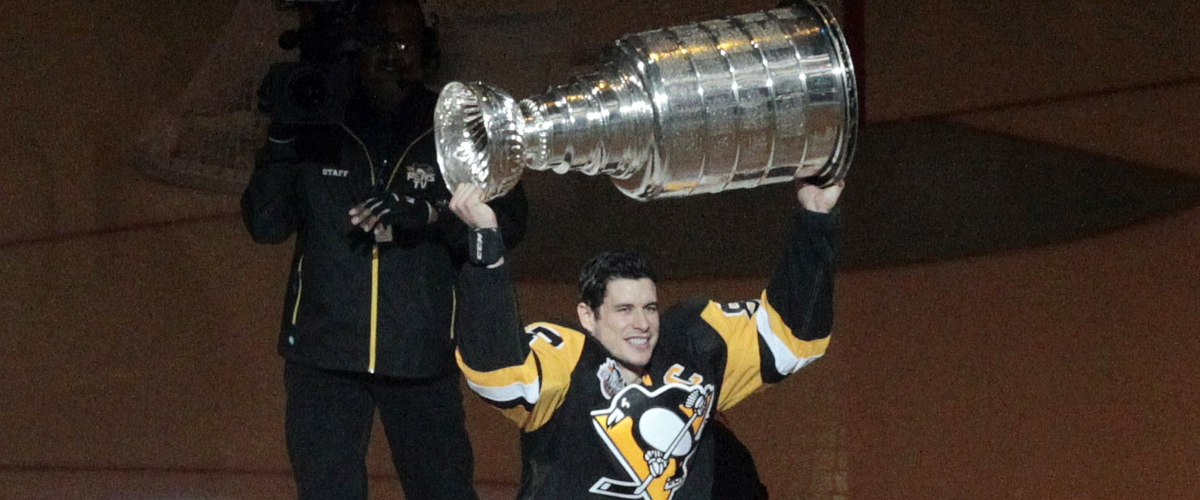 In mid-April, the Stanley Cup playoffs will begin. In my opinion, the Stanley Cup playoffs are best time among all sports. Adrenaline, entertainment, disappointment just a few of many feelings surrounding this time. With the season ending soon, the playoffs match ups are pretty much set. I am going to pick the playoff games as if the season ended today. The series is a best out of 7.
Eastern Conference
(1) Washington Capitals vs (WC2) Boston Bruins
Key Player to watch for Washington: Center Nick Backstrom. The center of attention will always be focused on goal scorers like Alex Ovechkin and T.J Oshie. But the most important piece of the puzzle of the Capitals is Nick Backstrom. His passing game elevates those around him. The Swede needs to bring his A game on both sides of the ice or Washington will struggle.
Key Player to watch for Boston: Goaltender Tukka Rask. This is a no brainier. If he struggles, Boston will lose this series very quickly. Rask has the ability to dominate games and Boston will rely on him heavily.
Who will win: The Washington Capitals are the best team in the league and completely outmatch the Boston Bruins in all phases of the game. Boston doesn't have the scoring punch to outscore Washington. As a result, I'm picking Washington to win in 5 games.
(2) Columbus Blue Jackets vs (3) Pittsburgh Penguins
Key Player to watch for Columbus: Center Brandon Dubinsky. If Dubinsky doesn't shut down Sidney Crosby or Evgeni Malkin, this series ends very quick. Dubinsky has the defensive and physical acumen to match the two Penguins stars.
Key Player to watch for Pittsburgh: Defenseman Kris Letang. Letang is the most important player for the Penguins. Without him, the Penguins defense will not shut down the Columbus offense. He plays close to 25 minutes a game and all phases of the game. He needs to have a major impact in this series.
Who will win: Pittsburgh in 6 games. This series will be the most entertaining and has the tangibles to go down as a classic. The Penguins will have a fully healthy lineup and will control the pace of the game. Columbus Blue Jackets goaltender Sergei Bobrovsky will steal a couple of games.
(1) Montreal Canadians vs (WC1) New York Rangers
Key Player to watch for Montreal: This is another no brainier, Goaltender Carey Price. As Price goes, the Canadians go. Look for him to slow down the Rangers who have scored the second most goals in the league.
Key Player to watch for New York: Winger Michael Grabner. This can go anyway with players like Rick Nash, Mats Zuccarello, and JT Miller, but I'm picking Michael Grabner. The speedster is having a career year with 27 goals. He needs to score as the Rangers will rely on him heavily.
Who will win: New York in 7 games. The problem with the Rangers is their goaltending. The problem with the Montreal Canadians is scoring goals. I have more faith in the Rangers goaltenders, whether it is Henrik Lundqvist or Antti Raanta, than the Canadians being able to outscore the Rangers. Another deciding factor is the speed of the Rangers will be too much. Expect, low scoring games.
(2) Ottawa Senators vs (3) Toronto Maple Leafs
Key player to watch for Ottawa: Goaltender Mike Condon. Condon has been one of the biggest surprises in the league. He has played exceptional since taking over full time for Craig Anderson. The Senators will go as far as Condon will take them.
Key Player to watch for Toronto: Center Auston Matthews. Face of the franchise will be playing in the playoffs in his rookie year. The number one overall pick has been nothing short of amazing. It will be interesting to see how he does in his first career playoff series.
Who will win: Toronto in 7. This series can go either way. The Toronto Maple Leafs have been red hot in the past few weeks and I expect them to continue their momentum. Auston Matthews, William Nylander, Mitch Marner and company will be too much to handle for Ottawa.
Western Conference
(1) Chicago Blackhawks vs (WC2) Nashville Predators
Key player to watch for Chicago: Center Jonathan Toews. This is easy pick. Since coming back from injury, Toews has been looking like a top 5 player. In last year's series vs St. Louis, he really struggled and was one of the biggest reasons why Chicago lost in 7. Expect, Toews to continue his solid season into the playoffs.
Key player to watch for Nashville: Winger Filip Forsberg. When Forsberg struggled to score early in the season, Nashville had the fourth least amount of points in the league. Since Forsberg started his hot streak, Nashville has been one of the best teams and jumped into a playoff spot. In other words, Forsberg doesn't score, Nashville will be golfing soon.
Who will win: Chicago in 5. Chicago will be keying on Forsberg all series long. This means players like James Neal and Ryan Johansen. Can't trust players who inconsistent especially against Chicago. Nashville will play Chicago tough but this series is going to be quick.
(2) Minnesota Wild vs (3) St. Louis Blues
Key Player to watch for Minnesota: Goaltender Devan Dubnyk. The Wild have really struggled in recent weeks. Mainly, they have left their goaltender to dry. Dubnyk has been pulled in 3 games in the past month. When given solid defensive play in front of him, Dubnyk has been a world class goaltender.
Key Player to watch for St. Louis: Goaltender Jake Allen. Early in the season, Allen has tons of issues. To the point, where he took an absence so he could focus mentally. Since his return, Allen has been solid and has led St. Louis to playoffs.
Who will win: Minnesota in 6. This is the trickiest series to pick. It can go either way. I'm leaning towards Minnesota because I don't expect their struggles to continue especially against the Blues.
(1) Anaheim Ducks vs (WC1) Calgary Flames
Key Player to watch for Anaheim: Goaltenders John Gibson/ Jonathan Bernier. Lately, Bernier has taken the starting role from Gibson. Gibson is the better goaltender but has struggled lately. Anaheim needs to pick one and hope they show up because the Flames have been red hot, no pun intended.
Key Player to watch for Calgary: Defenseman Mark Giordano. The Flames number one defenseman needs to show up in the playoffs. If you look at the recent Stanley Cup winners, their number one defenseman has been their best player.
Who will win: Calgary in 6. The Flames have been the hottest team. The Ducks have the playoff experience. I'm going to lean with Calgary because of their momentum, the inconsistent goalie play of the Ducks, and the young and fast legs of Calgary.
(2) Edmonton Oilers vs (3) San Jose Sharks
Key Player to watch for Edmonton: Center Connor McDavid. There doesn't need to be discussion over this one. He is a one man wrecking crew.
Key Player to watch for San Jose: Defenseman Brent Burns. Another there doesn't need to be discussion over this one scenario. What a year for Burns. Just waiting for him to reach the next level.
Who will win: Edmonton in 7. Another tricky match up. The Sharks won't have any answers for McDavid. Unless, Martin Jones and Brent Burns go Beast Mode, this series might end quick.