Patriot Talk: 7-Round Patriot Mock Draft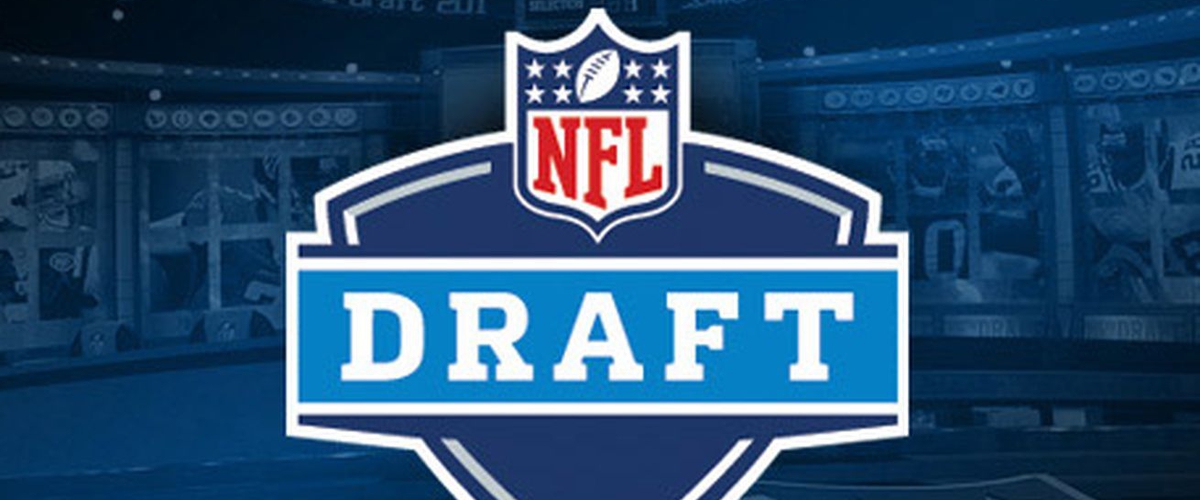 The New England Patriots have a lot of holes to fill, and with 12 total picks, currently, they can look to address those needs in the 2020 NFL draft.
Before I get into my first mock draft, I wanted to address the Patriots' needs first. Let's start with the wide receiver position first, which was widely scrutinized by Patriots fans everywhere. The depth chart, as it's currently constructed, looks like this: Julian Edelman, Mohamed Sanu, N'Keal Harry, Jakobi Meyers, Gunner Olszewski, Damiere Byrd, Quincey Adeboyejo, Devin Ross, and special teams' ace, Matthew Slater.
Edelman is coming off a career-year last season, but he was banged up for the entire season and is 34-years-old. Sanu, who was acquired at the trade deadline, had one big game, got banged up, and completely fizzled out. Not to mention, due to the salary cap being tight, Sanu could be dealt. N'Keal Harry missed most of last season due to injury, and when he came in he was slow to start and didn't have much of a connection with former QB, Tom Brady. With more time in the system, to go along with a younger and easier to impress quarterback with Jarrett Stidham, his raw skill-set could be maximized, but it's still uncertain.
Meyers, who was an undrafted rookie last season, shined in training camp, outplaying first-rounder, Harry. Meyers showed a great connection with Stidham, but it's uncertain if that will continue/translate into regular-season action. Olszewski was a long-shot to make the roster, but he did so by beating out Braxton Berrios as the punt returner. However, he likely won't have much of a role in the offence.
Byrd, Adeboyejo, and Ross are all competing for roster spots out of camp, and with a loaded wide receiver class in 2020, likely won't be on the roster next year. Finally, Slater isn't really a wide receiver, he's just a Pro Bowl special teamer.
Next, and what I believe to be the biggest need, is the tight end position. Last season, they were virtually non-existent. The depth chart currently consists of Matt LaCosse and Ryan Izzo. LaCosse was an experiment that never got an opportunity to be tested, as he was constantly injured. However, when on the field, he still struggled. Izzo, who was a 7th-round pick, isn't much of a receiver, as he is better at blocking, but he even struggled at that last season. Unfortunately for New England, there aren't any first-round caliber tight ends in this draft, but there's still no shortage of options at that spot.
The last big need for New England is some offensive line depth. Their starting offensive line, starting from left to right, is as follows: Isaiah Wynn, Joe Thuney, David Andrews, Shaq Mason, and Marcus Cannon. The reserves are, from best to worst (in my opinion): Hjalte Froholdt, Yodny Cajuste, Jermaine Eluemunor, Korey Cunningham, and Najee Toran.
Wynn is injury prone, playing just 8 games through 2 seasons. Thuney was placed on the franchise tag and could be dealt for salary cap space. Andrews missed all of last season due to blood clots in his lungs, and though there is optimism he could play next season, it's still unknown. Mason is a sure-fire starting right guard, though he had a down season last year. Cannon is going into his age 32 season, and he has only played two full 16-game seasons, with the most recent back in 2014, through 9 years. Looking at the starting line and having only one guy you can trust to stay healthy/be available next season is, to say the least, scary.
As for the reserves, Froholdt and Cajuste missed the entirety of their rookie seasons, so they are largely unproven. Both guys have high upside, and I have heard nothing but good things from other writers and reporters, which gives me a little comfort. Froholdt is a guard, who could play center, so he can realistically fill in for Thuney if he is dealt, or Andrews if he can't play again this season. Cajuste is a tackle and listed only on the left side, so he could comfortably fill in for Wynn if he is injured, as well as slide to the right side if Cannon goes down.
Eluemunor is going into his age 26 season, with 3 starts in 2 years with the Ravens. The Patriots traded for him the last off-season, but he did not start any games and played a minimal role. Cunningham has 6 starts to his name, all coming with the Cardinals in 2018, going into his age 25 season. The Patriots also brought him in the last off-season, but he played in a smaller role than that of Eluemunor. Toran is a long-shot to make the roster, especially if they add a lineman or two in the draft.
Other needs are on the defensive line and linebacker spots. After Danny Shelton left in free agency, the Patriots could look to bring in another big-bodied defensive tackle. They could also address the edge, adding a defensive end or a linebacker who can play on the defensive line, as they currently have John Simon, Lawrence Guy, Chase Winovich, Deatrich Wise Jr, Derek Rivers, and Keionta Davis in those spots.
As for linebacker, the Patriots lost Jamie Collins and Kyle Van Noy, which is massive, and they'd have to look towards unproven guys like Tashawn Bower, JaWhaun Bentley, Brandon King, Shilique Calhoun, Terez Hall and Brandon Copeland to step up, and Bentley is the only one to play meaningful snaps with the Patriots to this point.
Less important positional needs are at quarterback and in the secondary. The Patriots seemingly have their guy in Jarrett Stidham, and next draft has the better QB class anyways. The Patriots cornerbacks are rock solid, but their safeties are ageing fast, with McCourty and Chung in their 30's.
Patriots Mock Draft
Using Fanspeak.coms mock draft simulator, along with help from Doug Kyed to find fits based on athletic measurements, I was able to compile a solid group of players. Now, in this mock, there were trades. I made 2 trades myself, moving up to land someone I really wanted, and the rest were offers made by the computer-run teams. Here were the results.
Right off the bat, the Indianapolis Colts offered me the 2nd pick in the 2nd round (34th overall), along with the 12th pick in round 2 (44th overall) for the 23rd overall pick. I immediately accepted that as the meat of the draft is right in the second and third rounds.
Round 2, Pick 2 (34th overall): WR Tee Higgins, Clemson
With their first pick in the draft, the Patriots take a receiver. With Mohamed Sanu likely on the way out, it would make sense for the Patriots to bolster this area of their roster as soon as possible. He isn't a great fit athletically, per Doug Kyed of NESN, as the Patriots haven't taken a receiver with as slow of a 40 time (4.59 seconds). He was also below average among Belichick drafted receivers in his 20-yard split (2.72), 10-yard split (1.66), 20-yard short shuttle (4.53), and vertical leap (31-inches). However, he fits the bill with his size (6'4, 215 pounds), arm length (31.625-inches), broad jump (119-inches), and hand size (9-inches). He is similar to that of N'Keal Harry, where his size, strength, and length can help him win contested catches on a consistent basis. With Clemson in his Junior season, he posted 1,167 yards on 59 catches to go along with 13 touchdowns, showing dominance in a tough conference. In other drafts, he is a clear-cut first-round talent, but the depth at receiver left him hanging in the early second round.
Other options: The Patriots don't necessarily have to trade out of round 1. Some options with their first pick could be WR Denzel Mims, and defensive players K'Lavon Chiasson, Yetur-Gross Matos and Julien Okwara, all edge defenders, or Zack Baun, a linebacker.
When I got to the 44th overall pick, I received another offer, this time from the Bears. They offered me the 18th pick in round 2 (50th overall), the 17th pick in round 5 (163rd overall), the 17th pick in round 6 (196th overall), and the 21st pick in the 6th round (200th overall) for my 12th pick in round 2 (44th overall). So, I would move back 6 picks, while adding an additional 3 late-round picks? Yes, please, and thank you!
Round 2, Pick 18 (50th overall): WR/TE Chase Claypool, Notre Dame
At this point, I wanted a tight end, but I don't particularly like Cole Kmet and it's way too early to take any of the other tight ends. Instead, I went with a wide receiver (again) that has been asked by several teams to convert to tight end. So I figured why not add a talented player while addressing a major need? Not to mention, according to Kyed, Claypool is the top fit among all receivers in the class, not posting a single combine test that's below average for Belichick. In fact, he posted above average in 5 combine tests and 3 physical measurements. The 5 tests were the 40-yard dash (4.42), 20-yard split (2.57), vertical leap (40.5 inches), broad jump (126-inches), and bench press (19 reps). The 3 physical traits were his size (6'4, 229 pounds), arm length (32.5 inches), and hand size (9.875 inches). Claypool recorded 1,037 yards on 66 catches for 13 touchdowns. He displays the size and strength to help block, as well, making him a potential dual-threat that they haven't had since healthy Rob Gronkowski was in New England.
This was my first proposed trade that went through: I offered up the 23rd and 36th picks in round 3 (87th and 100th overall) for the 3rd pick in round 3 (67th overall). It was a bit of an overpayment, but I liked who was still on the board and didn't want to miss all of them.
Round 3, Pick 3 (67th overall): S/LB Jeremy Chinn, Southern Illinois
Finally, a defenseman. Chinn is an interesting player, as he is listed as a safety but considered a linebacker by Kyed. Chinn played a hybrid role in college similar to what Patrick Chung plays in New England, as he moved all around the defence, from pure safety, covering tight ends, and playing in the "box." Chinn is listed as the 13th-best fit in New England among all linebackers in the draft, according to Kyed. However, he didn't post or measure in below any of Belichick's preferences athletically for LBs. He has above average height and average weight (6'3, 221 pounds) based on Belichick's LB draft history. He posted above-average numbers in the 40-yard dash (4.45), the 20-yard split (2.58), 10-yard split (1.55), vertical leap (41-inches), broad jump (138-inches), and in hand size (9.625-inches). He kills two birds with one stone, helping with the need at LB now while also being able to fill Chung's role with experience and comfort when the time comes.
Other options: I really like WRs Van Jefferson and Lynn Bowden Jr. in the 3rd round. However, because I took Tee Higgins and Chase Claypool, it wouldn't make sense to bring in another pass-catcher early. If OT Ezra Cleveland is available in the early 3rd, he would be another nice option.
Round 3, Pick 34 (98th overall): C Matt Hennessy, Temple
The Patriots addressed their need at center with their last pick in round 3 here. Hennessy is not quite at the level to be a starter, but he has upside, and he's the only pure center behind Andrews now on the roster. Unfortunately, Kyed doesn't have Belichick's center draft history available, so we can't see how good a fit Hennessy truly is. However, Kyed did say he liked him as a potential mid-round pick, so I took him with my late 3rd.
Other options: Some Patriots fans, understandably, do not see Stidham as the option at QB. So, one player to keep an eye on in the 3rd round is Jalen Hurts.
Ahead of my next pick, the Minnesota Vikings offered me their 26th pick in round 4 (132nd overall) and the 9th pick in round 5 (155th overall) for the 19th pick in round 4 (125th overall). Basically, I moved back 7 spots, with an additional pick on top of that, so I took the deal.
Round 4, Pick 26 (132nd overall): LB Evan Weaver, California
The Patriots do need quite a bit of help at linebacker, as I mentioned already, and Evan Weaver seems to be a solid fit. He didn't post any below-average numbers at the combine, according to Kyed, based on Belichick's LB draft history. He also posted 5 above-average numbers, with his height (6'3), 3-cone (7.02), 20-yard shuttle (4.21), broad jump (117-inches), and hand size (9.875). Playing with California, Weaver recorded 181 total tackles as a senior, with 103 of them being solo. He also posted 2.5 sacks to go along with 3 forced fumbles and an additional 3 passes defended. Ultimately, this tells me he is good against the run and capable of dropping into coverage, but he isn't a pass-rush specialist like Winovich. He could be a very strong addition to a veteran LB core.
Round 5, Pick 9 (155th overall): LB Davion Taylor, Colorado
I have the Patriots doubling up at the linebacker spot, as they do need to load up and get bodies in those spots that can, at the very least, hold their own. Kyed has him as the 6th best fit based on Belichick's draft history, and Taylor's measurables. He has average size, at 6'2, 228 pounds. He is above average in 8 measurements for the Patriots, with his 40-yard dash (4.49), 20-yard split (2.67), 10-yard split (1.63), 3-cone (6.93), vertical leap (33.5-inches), broad jump (119-inches), bench press (26 reps), and hand size (10.25-inches). He played just 2 seasons (2018 and 2019), and as a senior last season with Colorado, put up 72 total tackles, with 57 of them being solo tackles, to go along with 1 sack, 1 fumble recovery, and 4 passes defended. He seems like another capable coverage linebacker, but he is a bit of a project. He is a freak athlete, however, and Belichick would surely love to have a guy with Taylor's athletic profile, especially in the 5th round.
Round 5, Pick 17 (163rd overall): OT Charlie Heck, North Carolina
I targeted a few offensive tackles throughout this mock, but I didn't get a solid fit until the mid-point of the 5th round, so I was a bit disappointed. To me, grabbing an OT is slightly higher on the priority list then grabbing a center, but that's just how this mock went for me. Heck is the 8th-best fit based on measurements, according to Kyed. He ranks favorably in 7 measurables, based on Belichick's OT draft history. He has above average height (6'8) and average weight (311 pounds). He's also above average with his 40-yard dash (5.16), 20-yard split (2.98), 10-yard split (1.8), broad jump (112-inches), arm length (34.125-inches), and hand size (10.25-inches). His athleticism in the 40-yard dash and the 10/20-yard splits is vital for OT's, and his arm length is also extremely important when playing on either end of the offensive line. Him and Cajuste could be the reserves for Cannon and Wynn, though they're very much shaky options if either one or both, go down at any point next season.
I decided to trade up in round 5, because why not? I had my eyes set on a player I wasn't sure would be available at my next pick (round 5, pick 26, which was 172nd overall), so I wanted to almost completely ensure I landed him. I dealt that 172nd overall pick, plus the 34th pick in round 6 (213th overall) to the Jacksonville Jaguars for the 19th pick in round 5 (165th overall). I have plenty of 6th rounders at this point, so I felt they were expendable and wasn't going to miss out on much if I dealt one.
Round 5, Pick 19 (165th overall): TE Dalton Keene, Virginia Tech
Kyed has been praising Keene ever since he began looking deep at the options at tight end. Keene offers some versatility at tight end, as he posted impressive athletic numbers (4.71-second 40-yard dash, 7.07-second 3-cone) with his size (6'4, 253 pounds). As a junior with Virginia Tech, Keene posted a mere 21 catches for 240 yards and 5 touchdowns. However, he showed enough at the combine and is a good enough blocker that the Patriots might fall in love with him. He seems like the perfect dual-threat tight end, though he is a bit of a project. The good news is, Keene is the best fit based on measurables from the combine for the Patriots, posting above-average numbers in 10 different categories, based on Belichick's TE draft history. That said, he's a very real option in the mid-to-late 5th round for New England.
Round 6, Pick 16 (195th overall): DL Bravvion Roy, Baylor
Kyed has yet to post his fits for the defensive line, so I can't say how Roy fits based on his measurables. However, Bill Belichick loves big guys and talked about the rarity of finding a massive defensive tackle like Danny Shelton, and how he looks for players like that to help out. Roy fits that bill, and though defensive tackle isn't a big need, he provides depth there. Roy is 6'1, 333 pounds, and ran a 4.9-second 40-yard dash at Baylor's spring workout in 2019. For a man at that size, that is just absurd. He was also productive as a senior in Baylor, with 61 total tackles, including 35 solo tackles, to go along with 5.5 sacks and 1 forced fumble in 14 games. His size and apparent athleticism could lead him into a successful career in New England if he develops well at least.
Round 6, Pick 21 (200th overall): S Josh Metellus, Michigan
Once again, looking at Doug Kyed's spreadsheets of the Patriots draft history and currently available prospects, I found that Metellus is the 4th best fit among all defensive backs. As a senior in Michigan, the 6'0, 218-pound safety recorded 74 tackles, including 41 solo tackles, to go along with a fumble recovery, 2 interceptions and 5 passes defended. Overall, Metellus could be a nice depth piece behind recent second-round selection, JoeJuan Williams, who will likely get a bigger workload this season. He's a nice project for Belichick to work on while McCourty and Chung wrap up their careers.
Round 6, Pick 25 (204th overall): TE Thaddeus Moss, LSU
This was the biggest shock of the mock for me. Moss, son of the legendary receiver, and former Patriot, Randy Moss, shouldn't be here this late. In fact, he's ranked lower than Dalton Keene, making me look bad for trading up to "make sure" I got him. Anyways, Moss, as a junior, recorded 47 catches for 570 yards (both school records) with 4 touchdowns. He's the 3rd-worst fit based on measurables that were gathered by Kyed, but that's because he didn't test in a majority of drills. In the 4 tests, he did take part in, he was above average in one (hand size, at 9.875-inches). At 6'3, 249 pounds, he has good size and loves blocking. While I do like his connections with the Patriots and his willingness to block, I feel like there are better fits, and unless he falls this far, may not throw on a Patriot jersey.
Round 6, Pick 33 (212 overall): QB Nate Stanley, Iowa
Stanley is a late-round prospect who has been linked to the Patriots recently. He has good size, standing at 6'4 and 235 pounds. Bill Belichick's drafting criteria, which he has used since starting in New England, revealed the two traits that he likes to see the most in his quarterbacks: good decision-making skills and arm strength. In Stanley's case, he threw 7 interceptions and was overall careful with the football. He also has a strong arm, as he's been effective on deep passes. He also played for a familiar face in Brian Ferentz, who used to work with the Patriots and runs a pro-style offence for which Stanley had to run, making the transition to NFL play a little easier. He has a basic skill-set that could be maximized under Belichick and OC Josh McDaniels, while also providing some competition for Stidham. In my opinion, he is certainly worth the late-round flier.
Round 7, Pick 16 (230th overall): LB/Edge Casey Toohill, Stanford
Toohill is the best fit among edge defenders in the class for the Patriots, according to Kyed. He has good height, at 6'4, but he is a bit light compared to the traditional Patriots edge defender at 247 pounds (the Patriots typically draft edge defenders at around 260 pounds). However, Toohill is versatile and can play off the line, if needed. His versatility would be welcome in New England, as they love players who can be shifted around the field to play in an area of need. Toohill is a project, but because of his athletic fit and the fact the Patriots need some bodies at the LB/Edge positions, then he's also worth the 7th round selection. As a senior, Toohill racked up 57 total tackles, including 37 solo tackles, to go with 8 sacks, a forced fumble, and a pass breakup.
Round 7, Pick 27 (241st overall): CB Essang Bassey, Wake Forest
Like with Toohill, I've seen Bassey's name gets thrown around often in Patriot-specific mocks in the later rounds. He isn't much of a fit athletically for the Patriots. He's 5'10, 190 pounds, placing him at the smaller end of the spectrum. As a senior, he racked up 60 total tackles, including 41 solo tackles, with 1 fumble recovery, 1 interception, and 11 pass breakups. He is best suited as a nickel corner, and will more often than not find himself in the slot. He's shifty and quick, which will help to cover those slot guys. Overall, he's a project and won't see the field in his rookie season, most likely.
Potential Undrafted Free Agents
JaMycal Hasty is a running back out of Baylor. He's a solid fit athletically, though undersized (5'9, 205 pounds), per Kyed. As a senior, he had 109 carries for 627 yards and 7 touchdowns. He added another 25 catches for 184 yards. With Sony Michel and Rex Burkhead being susceptible to injuries, a little added depth couldn't hurt. He has been linked to the Patriots in the 7th round as well, making him a name to look for.
Rodrigo Blankenship and Tyler Bass are two kickers that have been looked at as potential Patriots fits. Kyed points out that the Patriots typically draft their special teamers in the 4th and 5th rounds, but I felt that Belichick would take a different approach, due to how deep the draft is and how much turnover the Patriots have had at both sides of the ball in recent years. However, I don't see the Patriots coming away without a single kicker from this draft class, whether they take them in the mid-rounds or sign them as undrafted free agents.
---