Will Away Days Decide the EPL Title Race?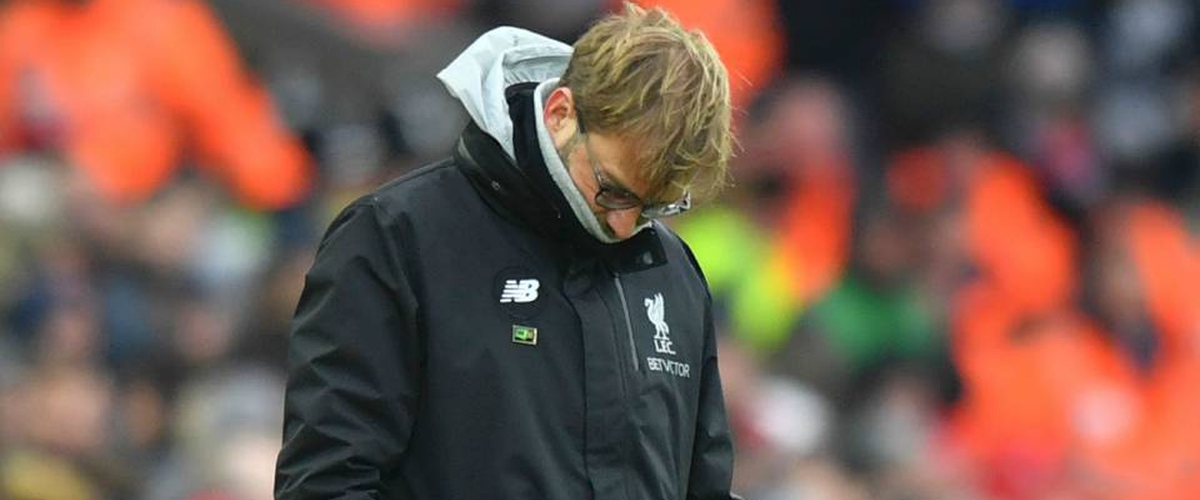 There's now just nine games to go in the Premier League season, as we enter into the single most enthralling title race since 2011/12. Back then, Manchester City won the title on goal difference after scoring two stoppage time goals in a thrilling 3-2 win against Queens Park Rangers on the final day of the season.
This will be of concern for Liverpool fans, who also watched their side slump to second last weekend after being held to a 0-0 draw by bitter rivals Everton in the Merseyside derby. This was the Red's third goalless draw in four matches, two of which have come on the road at Old Trafford and Goodison Park.
Interestingly, this form ties into some recent research conducted by Free Super Tips, who studied precisely how many miles each Premier League side's fanbase has had to travel on the road to watch their side lose. We'll explore this below, while asking whether away form could ultimately determine the outcome of the title race.
How have City and Liverpool Fared on the Road so Far?
The study, which harnessed data from this season and the previous four years of EPL action, revealed that Manchester City's fans have enjoyed the easiest time on the road since 2014.
During this time, fans of the Citizens have only travelled 1,946 miles for every loss in the Premier League, while the supporters of current title rivals Liverpool have traversed 3,474 miles to watch their side be defeated.
The Reds have the slight edge this season, however, with Liverpool's fans having travelled just 36 miles to watch their side's sole defeat against Manchester City at the turn of the year. Only Spurs had a better record until recently, when Mauricio Pochettino's men were stunned by Burnley at Turf Moor in a 2-1 defeat.
In contrast, City's fans have travelled 318 miles while watching their team's three Premier League defeats this season, which came between 26th December and 29th January at Leicester, Chelsea and Newcastle respectively.
The away EPL table reflects this, with Liverpool having earned three more points on the road than their North West rivals this season. While both sides have won nine games away from home, Liverpool have drawn five while conceding one less goal.
However, it's important to note that City have played one less game on the road so far, and in this respect the sides have almost identical records at this stage.
What Does the Form Guide Tell Us?
City undoubtedly have an advantage when it comes to recent form, however, with Pep Guardiola's men having benefitted from an eight-point swing since losing at Leicester on Boxing Day.
This run has included eight victories in nine Premier League games since New Years' Day, while the Sky Blues have won their last five since being defeated by Newcastle at the end of January.
During the same period, Liverpool have won just four matches, drawing another four and losing once at the Etihad Stadium. The Reds have scored a relatively paltry 16 goals in this run, while they've only managed to win one match on the road since the turn of the year.
This came at Brighton on January 12th, since when the Reds have drawn three consecutive games away from home and scored just once (against West Ham at the beginning of February).
These statistics will make for difficult reading if you're a Liverpool fan, with the recent form (particularly on the road) suggesting that the Citizens are now the firm favourites to lift the EPL title.
Factoring in the Title Run-in
Given the recent form of the two title contenders and the fact that Liverpool's slump arguably began on the road with a 2-1 defeat at the Etihad Stadium in January, it's clear that away form has already played a role in shaping the championship race.
But will that trend continue in the title run-in? There are certainly a number of tricky games on the road for both teams during the next eight weeks, with Liverpool travelling to relegation battlers Fulham, Southampton and Cardiff between now and April 21st.
The Reds will also travel to St. James Park on May 4th, with Rafa Benitez' side in excellent form as they continue to climb the table.
As for City, they also have to face Fulham, while their run-in includes challenging trips to Crystal Palace, Burnley and Brighton. They must also travel to Old Trafford to play city rivals Manchester United on April 24th, where Ole Gunnar Solskjaer's in-form Reds will relish the prospect of damaging City's title aspirations.
With just two points separating the sides, this match could be crucial, as a win for City would surely reaffirm their title credentials and overcome a major obstacle towards retaining the title they won so decisively last season.
Even a draw in this fixture may be enough for City, with Guardiola's side boasting a goal difference of +56 (Liverpool's remains at +49 after the draw at Goodison Park). If maintained, this will effectively serve as another point for City, just as it did when they won the title from Manchester City so dramatically seven years ago.
The Last Word
While Liverpool may boast a slightly superior away record in the EPL, this has been maligned of late and there's no doubt that Jurgen Klopp's side are short of both goals and inspiration on the road.
With the Reds clearly struggling to find their best form and attacking fluidity, trips to relegation-threatened sides like Cardiff could prove extremely difficult as the opposition will sit deep and force Liverpool to actively create openings.
At the same time, City have no such issues, as they remain dominant on the road and boast an in-form attack that has already plundered 26 goals in 14 away matches in the league (and 45 in 22 in all competitions).
City can also take a decisive step towards the title by avoiding defeat at Old Trafford in around nine weeks' time, while a win here would arguably enable them to place one hand on the EPL title.
Whatever happens, the form of these sides on the road will prove crucial in determining the outcome of the Premier League title race. This may not be good news for a faltering Liverpool side, however, who must rediscover their confidence and attacking flair away from home if they're to claim a first top-flight title for 29 years.
---