Does Cam Newton Improve the Patriots Playoff Chances?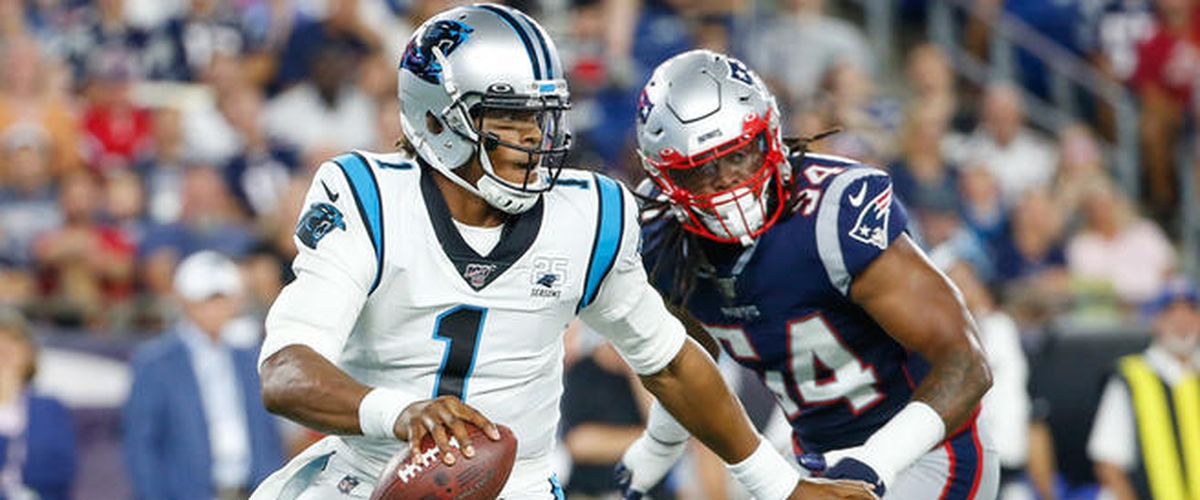 Before the night of June 28, Jarrett Stidham was perceived as the next quarterback for the New England Patriots. That all changed when the Patriots shocked the world by signing Cam Newton to an incentive heavy one year deal.
For the Patriots, the move is risk-free. If Newton is fully healthy and performs well the Patriots got a great quarterback on a very cheap deal. If Newton is still struggling with injuries or Stidham is able to beat Newton out for the job, that means the future is bright in New England. It's a great move all around for the Patriots.
How does it change the Patriots record prediction?
Originally with Stidham at quarterback, I had the Patriots going 8-8. An 8-8 record was good for the seventh and final wild-card spot in my predictions. With Stidham, the Patriots will rely on the run game to move the ball and the defense to keep the score low. Stidham would play as more of a game manager. While an 8-8 record is promising, the Patriots would likely have to see the Chiefs or Ravens in the first round of the playoffs.
So how does Newton change that prediction? To me, a healthy Newton is worth around two wins. You have to remember the weapons surrounding him still aren't great. With that being said, a 10-6 record sounds about right with Newton at the helm. The jump from 8 wins to 10 wins likely means the Patriots are in the thick of things in the AFC East. The main competition will come by the Buffalo Bills. I expect the Bills and Patriots to be neck and neck throughout the season. Ultimately, the division winner will come down to their head to head matchups. The increased win total will mean a playoff spot is very very likely at 10 wins even if it's a wild card spot.
The Patriots won't be the same dominant team they've been with Tom Brady, but they won't be going away anytime soon.
---