Grasp The Difference: How Is Golf Gear Different For Ladies And Men?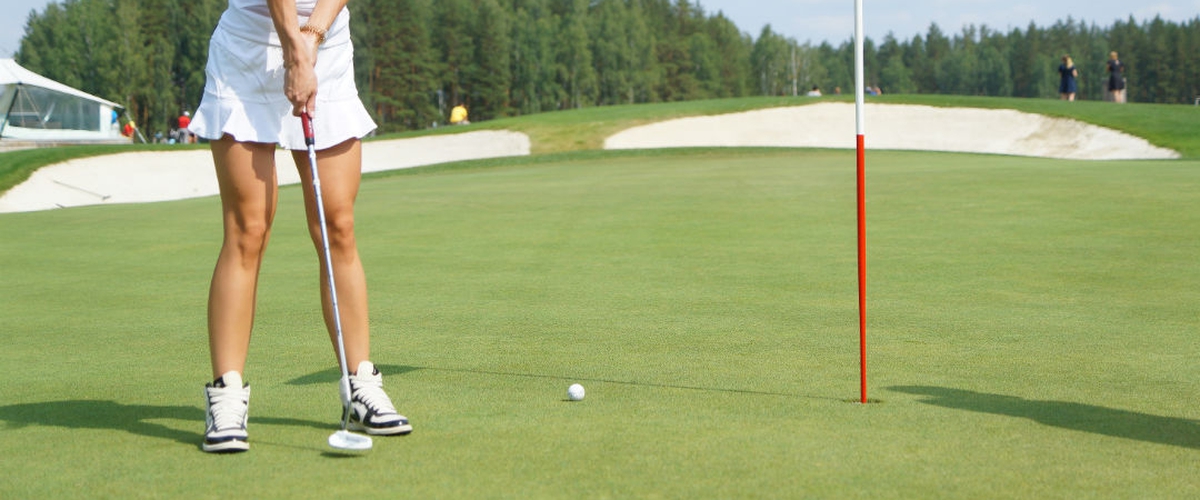 Most, it is golfer's skills that determine the type and design of clubs that work well for him. However, it is hard not to stress the importance of the build and complexion of a person, as well as his physical condition, because all these factors pre-determine the power and speed of the swing.
Thus, the needs are very different from one player to another, and what works for one person may be absolutely ineffective for another. This especially applies to golfers of different ages and genders.
In this article, we are going to go through the main differences between the clubs designed for men and women to help you grasp the idea of what to look for!
What Makes Clubs For Girls Different?
Of course, the general idea remains the same. Just like men, women can have a set of up to 14 clubs, and they use all the same kinds as a driver, irons, or woods. However, since men and women are significantly different in terms of stature, there are also some significant distinctive features between clubs designed for them.
First of all, you should keep in mind that girl golf clubs are designed to match their build and power. Thus, most models are a bit lighter, often shorter, and much more flexible than those designed for gentlemen. Since ladies are slimmer and tend to have less power in their arms, their swing speed is often smaller compared to men's. In this case, lightweight short clubs compensate on their weaknesses and empower their shots even if the swing is slow. This is the most significant difference that you should be aware of.
Now, let's take a closer look at some stats:
Shaft
In order to make clubs lighter, most manufacturers make the shafts of their women's items of graphite instead of steel. Apart from the weight, this material is softer and more flexible, which makes it easier for ladies to put the club's head in a better position. Also, shafts, as a rule, come in different colors – most often in pastels.
Grip
Probably everyone should agree that women's hands are most often smaller than men's, which is why holding a club with a large grip is simply uncomfortable for them. Due to this reason, ladies' clubs are designed with a smaller and shorter grip, to allow them to hold on to their clubs firmly and, at the same time, comfortably. Also, grips may come in different colors to match women's femininity.
Woods
Women's clubs from this category normally have a higher loft degree. Also, such clubs are generally lighter for girls. Finally, the range of ladies' woods is wider (up to 13), which allows them to play with woods rather than long irons.
Drivers
Women's drivers have more loft, to help them launch the ball with ease. Again, these clubs are lighter to provide higher trajectory, speed, and better distance. Read more about the best golf drivers on the market here https://golfclubguru.net/best-golf-drivers/
Irons
Finally, ladies' irons are also slightly different from men's. Although they are more lightweight in general, they often come with a heavier head.