NBA Top 12 PG's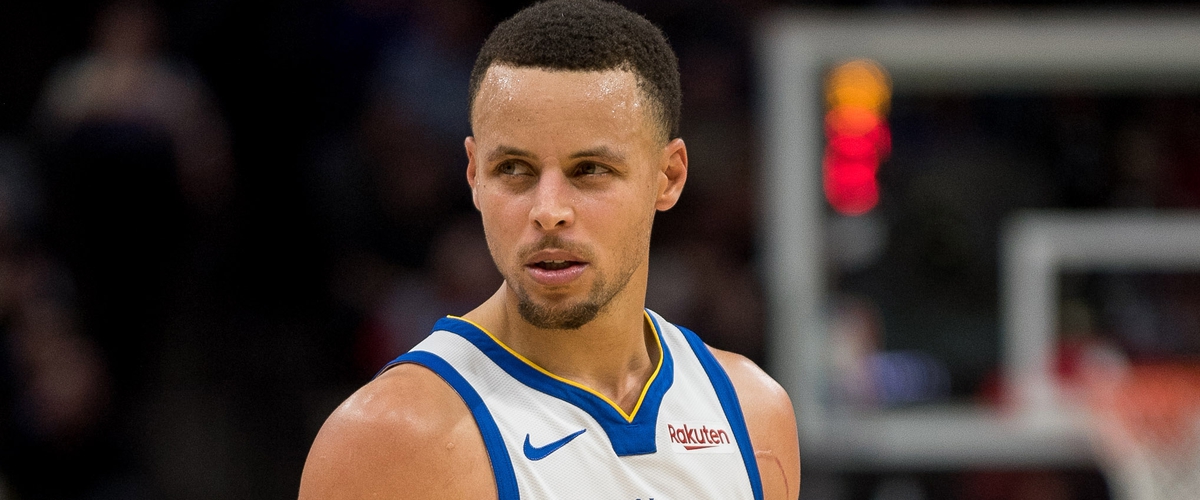 12. Eric Bledsoe
Bledsoe has seemed to have found a home after infamously tweeting "I don't want to be here" while playing in Phoenix. Although most of the attention rightfully goes to The Greek Freak when discussing the Bucks hot start to the season, Bledsoe deserves a lot more praise then he's receiving. At 205 pounds, Bledsoe bullies opposing point guards all around the court. He's currently averaging over 16 points per game as well as 5.8 assists and understands his role in helping the Bucks become the highest scoring offense in the entire NBA. Bledsoe's got a lot to prove after being outplayed by Terry Rozier in last year's playoffs and he looks to be doing so and more thus far.
11. De'Aaron Fox
Raise your hand if you thought the Kings would be 15-13 over a third way through the season. If your hand is up, put it down because you're lying. De'Aaron Fox is outplaying his entire draft class this season. Everyone loves Jayson Tatum and Donovan Mitchell but n reality, Fox is better than both of them. Fox galavants his way through defenders like a young Derrick Rose and finishes around, through, or over anybody who tries to stay in front of him. His speed is just unfair and HE'S ONLY 20! Fox has increased his scoring average to 18.1 points and his assist average to 7.6 assists so far this season. The only reason he won't be named an Allstar is because of the myriad of superstar point guards out west. The Kings may not make the playoffs this season, but it'll be a lot sooner than everyone thought it would be because of Fox's speedy development.
10. Kyle Lowry
Lowry is currently the 2nd best point player on the team with the best record in the NBA. His scoring has dropped drastically to just over 14 points per game but mainly because of the amount of offensive threats Toronto has to offer. However, he is averaging a career high 10 assists per game as well. At 32 years old, Lowry is likely less athletic and durable than he once was but now understands what It takes to win(at least in the regular season). Lowry still defends very well and is able to play off the ball alongside Fred Vanvleet because of his exceptional 3-point shooting as well. This may be the year Toronto finally dominates in the regular season AND the playoffs.
9. Mike Conley
Every year he is underrated until he's not. And then somehow, he gets underrated again. The casual NBA fan thought the grizzlies would be terrible again this year, even with Conley and Gasol returning. Well...they're not. They're a good team like they've always been with Conley at the helm. Conley is quietly leading the Grizzlies in scoring and assists yet again with averages of 20.4 and 6.5 respectively. Conley shoots the 3, he defends, he leads, and he's clutch. He's your prototypical point guard and he's back to being fully healthy. The Grizzlies aren't going to get any worse anytime soon.
8. Ben Simmons
At 6'10, Simmons has obvious advantages at the point guard position. Point guards simply can't guard him so he gets guarded by forwards. However, he does have an obvious disadvantage. He can't shoot. Ben Simmons has yet to attempt a 3 pointer this season which allows teams to clog the paint to eliminate driving lanes and post ups for teammates, specifically Joel Embiid. On the defensive end Simmons can guard multiple positions and everyone knows about Simmons superb passing ability. He's currently averaging over 15 points per game, 9 rebounds and almost 8 assists per game. He stuffs the stat sheet every night and would be even higher on this list if he could only spread the floor a little.
7. Kemba Walker
The smallest point guard on this list but probably the quickest. The Charlotte Hornets might as well be called the Kemba's because Walker has got that roster to the 7th seed in the Eastern Conference almost by himself. Walker is averaging a career best 25 points per gamed even notched the only 60 point game of any player earlier in the season. Kemba has steadily improved every year of his career and finally looks like a bonafide superstar even though his humble attitude would tell you otherwise. Walker won't able to climb up the point guard rankings unless he shows he can lead a team to a deep postseason run or improves on the defensive end which won't be easy to do considering his frame.
6. Chris Paul
Chris Paul is scoring at a career low rate and shooting at a career low percentage while committing a career high amount of turnovers and he's 33 years old. So why is he ahead of some of these other star point guards? Because he's still Chris Freaking Paul. If you think these numbers aren't going to improve as the season progresses you're beside yourself. The Rockets need him to regain his mojo and he certainly will. He's coming off a hamstring injury that pretty much sealed Houston's fate against Golden State last season. When he returns to form he'll still be one of the NBA's best players and will find a way to get Houston back to the top of the standings.
5. John Wall
John Wall has had quite the up and down season thus far and the Wizards aren't doing so hot because of it. Wall is more than capable of leading a team to a deep playoff run with a mix of speed, athleticism, passing, and defensive intensity. But his consistency and focus is what's lacking. Wall is one of the best point guards in the NBA, averaging almost 21 and 10 but could be even better with a more consistent offensive game and a little bit less of an attitude. Fortunately for Wall, he plays in the east and there's still plenty of time for him to will the Wizards into the playoffs.
4. Kyrie Irving
Although the Celtics have taken a long time to find their footing, they're currently playing their best basketball of the season. This improvement is thanks to none other than Kyrie Irving. Starting off the season very slow, Kyrie has increased his scoring output to almost 23 points per game and a career high 6.3 assists per contest. The Celtics will look to end the season at least with home court advantage in the first round. This will occur if Kyrie continues to improve.
3. Damian Lillard
As long as the Blazers have Damian Lillard, they will have a good shot at making the playoffs. Lillard is one of the most consistent sources of offense that the league has to offer. He's averaged about 27 points per game over the last 3 years and is working to become a better defensive player. His 3-point stroke and athleticism have vaulted him onto the upper echelon of elite point guards. His passing ability remains underrated and "Dame time" is real. Lillard continues to prove that he's one of the most clutch players in the NBA.
2. Russell Westbrook
Westbrook is currently averaging a triple double for the 3rd straight year and there's a good chance you didn't know that. That's because we're becoming accustomed to the greatness of Westbrook. Averaging around 21 points per game is one of the lowest of Westbrook's career but it doesn't mean that his skills are diminishing. OKC is playing fantastic basketball this season and that's partly because Westbrook has allowed Paul George to become the number 1 scorer while Westbrook scores in a more opportunistic way and continues to facilitate, rebound, and defend at a high level. This could be one of Westbrooks's best years yet. OKC looks like they might have the best opportunity to dethrone GS in the west.
1. Stephen Curry
Was this ever a question? Watching the stacked Warriors struggle without Steph was one of the most obvious indications of a players worth that I've ever seen. Curry has somehow figured out how to be even more efficient of a shooter so far this season. Averaging 29 points per game on unbelievable percentages, Curry is redefining the word efficiency. He's putting up an MVP like campaign even after missing 10 contests early and I'm beginning to think that Curry is the best player in the entire NBA outside of Lebron. If the Warriors win the NBA championship, stop giving the finals MVP to their second best player!