PAC-12 OUT ALREADY?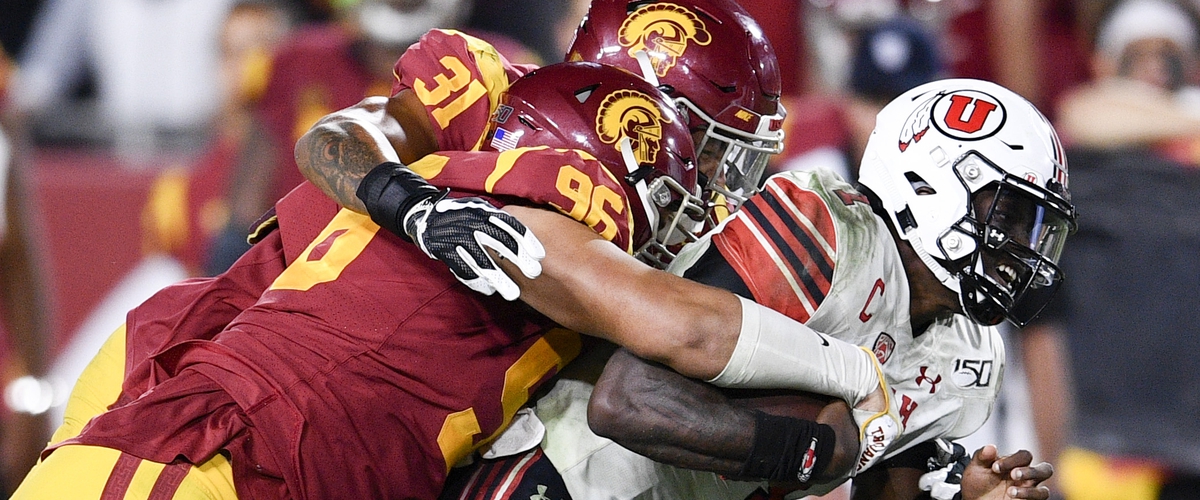 We are heading into the final Saturday of September and while the College Football Playoff remains unclear its almost certain that one power 5 conference will not be represented, the Pac-12. With only 4 teams ranked currently, none in the top 10, and the only remaining undefeated team in the conference is California which are favorites to win only 2 of their remaining 8 games according to ESPN's Football Power Index (FPI).
Many aren't buying in to California and the FPI is proof as they are given just a 9.5% chance to beat Oregon on October 5th in Eugene. The inconsistent play of teams like Colorado, who beat Nebraska and Arizona State but lost to the Air Force Academy, and USC, who beat Stanford and Utah but lost BYU doesn't help the strength of the conference. It also doesn't help that despite Notre Dame not having a conference championship game the Irish are a bigger brand and has just as tough of a remaining schedule as the Ducks and are already ahead of them in all polls.
The Pac-12 will spend the next 11 weeks beating up on each other and when a champion emerges the only chance of the conference being represented will be a one loss Oregon team who lost the season opener at a neutral site to Auburn, a game that most feel they let slip away. Oregon is the only team in the Pac-12 that is favored to win out but they need at least one or two teams in the conference to continue to win and perform big to boost their resume.