WEEK 6 TOP 25 PREVIEW AND PREDICTIONS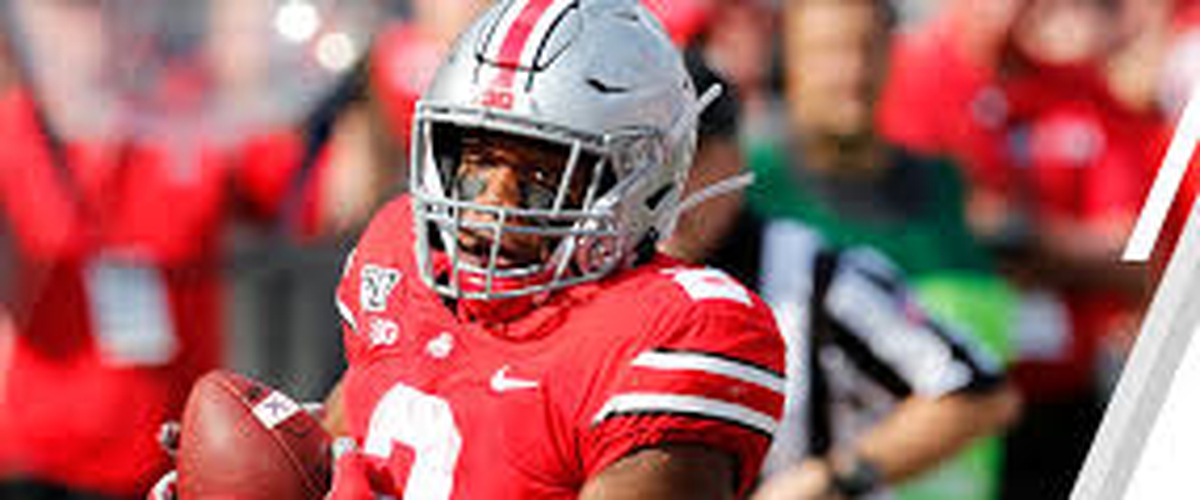 #18 UCF VS CINCINNATI
Cincinnati had a chance in Week 2 to make a statement in Columbus but instead were shutout 42-0. This time their home and facing a UCF looking to continue their dominance of the conference.
Cincinnati upsets UCF 27-26
UTAH STATE VS #5 LSU
LSU has a huge game next week vs Florida and gets a chance to work out some of their defensive difficulties against Utah State.
LSU huge 52-13
#6 OKLAHOMA VS KANSAS
Les Miles faces his first ranked opponent of the season and it comes at home, however, Jalen Hurts and the Sooners offense has been unstoppable and 35 point favorites.
Sooners win but don't cover 57-38
KENT STATE VS #8 WISCONSIN
Kent State gives up over 260 rushing yards per game and they're going against the nation's top running back.
Badgers big 41-13
PURDUE VS #12 PENN STATE
The Big Ten East is wide open and winning games at home that you're supposed to win is a must and that's what Penn State has this weekend.
Penn State 38-10
#14 IOWA VS #19 MICHIGAN
Jim Harbaugh is 8-11 vs ranked opponents as the Michigan head coach. Iowa has always been a thorn in the side of Michigan regardless of where each of the programs are.
Michigan wins a close one 17-16
#21 OKLAHOMA STATE VS TEXAS TECH
Last week Oklahoma State knocked Kansas State out the top 25 with a big win at home, could the Red Raiders do the same to the Cowboys.
Texas Tech wins 29-26
#7 AUBURN VS #10 FLORIDA
Classic SEC matchup where two teams will struggle offensively and the game changes on a turnover or huge special teams play.
Gators protect their house 13-10
BOWLING GREEN VS #9 NOTRE DAME
The Irish get one last tune up game before that enter a stretch of tough games and rivalry games. Do they build on last week's second half success or get caught looking ahead to USC?
Irish pull away in the second half 45-17
#11 TEXAS VS WEST VIRGINIA
If Texas is back, they beat a down West Virginia team. They don't have to blow them out just win.
Texas is back 27-20
#3 GEROGIA VS TENNESSEE
Georgia hasn't played on the road since week 1 at Vandy, and the Vols need a good showing simply for their pride. Tennessee is a 25-point home dog and will cover but lose.
Georgia 25-18
#25 MICHIGAN STATE VS #4 OHIO STATE
Sparty needs a big win after losing to Arizona State a couple weeks ago and there's nothing like going into the Horseshoe and upsetting a top 5 team. Ohio State hasn't played in a close game beating their opponents by an avg of over 43 points, how will they handle being in a close game.
Buckeyes win a close one 24-20
TULSA VS #24 SMU
How will the Mustangs handle success? They are ranked for the first time since 1987 and the last time SMU lost it was last November to Tulsa.
SMU becomes bowl eligible 31-20
CALIFORNIA VS #13 OREGON
Cal fell from the ranks of the unbeaten and the top 25 after a 17-24 loss to Arizona St. and look to rebound quickly and return to the top 25. Oregon remains the Pac-12's best chance to make the College Football Playoff, but a home loss to a now unranked Cal team will bring that to an end.
Oregon rolls 38-20
#15 WASHINGTON VS STANFORD
Stanford still has some fight left in them and are always a threat at home. If the Huskies want to win the Pac-12 North this is a must win.
Stanford pulls the upset 24-13
#16 BOISE STATE VS UNLV
Remember when Boise was the perennial BCS buster and looking to breakthrough and get to the BCS National championship game? Now they don't have to be one of the top 2 just one of the top 4. In a year where the top teams from the power 5 may lose 2 or more games an undefeated Boise team can make a case.
Boise wins 38-16