NBA Free Agency: Teams with The Most to Gain This Summer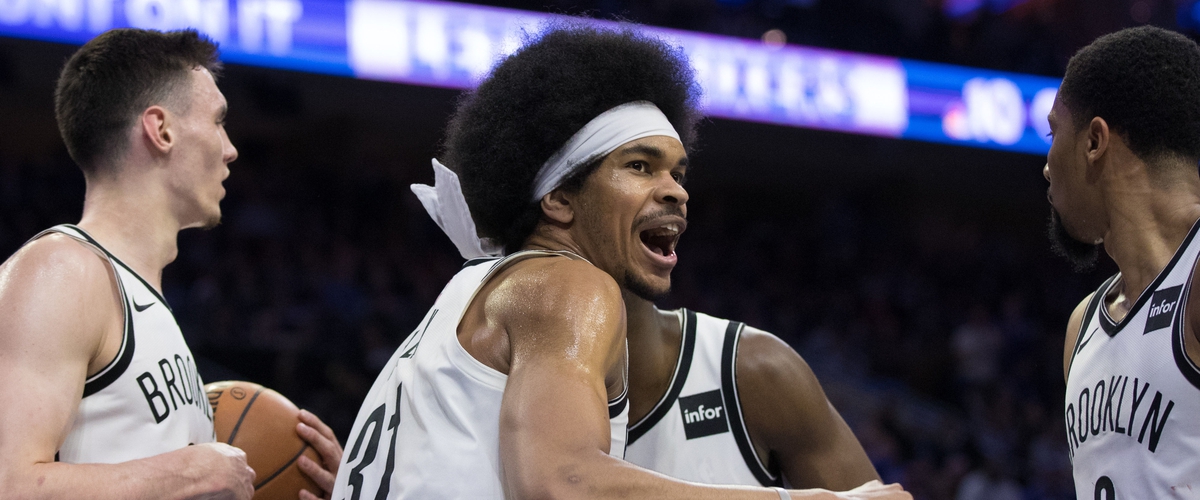 The NBA's frenetic free agency unfolds once again on July 1st. And while the period hasn't formally begun, we've already had superstars traded, non-superstars traded, and plenty of buzz surrounding the mercurial free agent hotbed of this year. Some franchises are looking for superstars to bring them back to relevance (Hello, Knicks and Lakers), while other franchises will continue their listless team-building with uneventful summers (Hello, Phoenix!). One thing is clear, however: some organizations have more to gain in free agency than others. Whether a player sign with a new organization for its basketball prowess or alluring lifestyle, there are many front offices looking to hit home runs this summer. Let's talk more about those precious few teams who could maneuver themselves into an explosive offseason.
Brooklyn Nets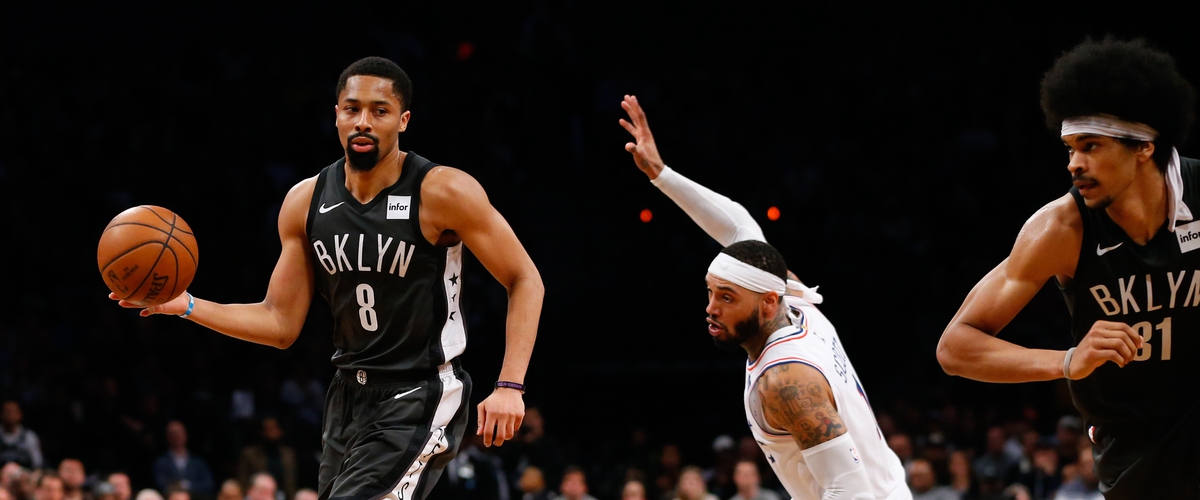 The Nets aren't supposed to be here. Just a year ago, it seemed that Brooklyn would continue to tread water as GM Sean Marks and head coach Kenny Atkinson slowly rebuilt and developed the team. But after the team blossomed and fought hard in a physical first round playoff exit to the Philadelphia 76ers (more on them later), it seems the franchise has worked its way into the Kyrie-KD sweepstakes. Indeed, Kyrie Irving has been linked to the Nets, to the point of where the team signing the All Star is almost a foregone conclusion. And with talks of Irving and fellow free agent and superstar Kevin Durant wanting to play together, the Nets now are reportedly in contention for his services, as well. Of course, the Nets have their own players to worry about. Last year's starting point guard and Brooklyn's sole All Star D'Angelo Russell will be entering restricted free agency this year, and the Nets still have options on contracts for players like Shabazz Napier and Treveon Graham. Renouncing their rights before July 10 opens up more cap space for the team, allowing the front office to sign two superstars with some wiggle room for bench depth. If the Nets can't sign another superstar, Russell will probably be resigned to form an exciting backcourt with Kyrie. But some believe Russell will be seen as a luxury for Brooklyn with Irving on board, meaning it is completely possible that Russell is donning the jersey of a different team come October.
Houston Rockets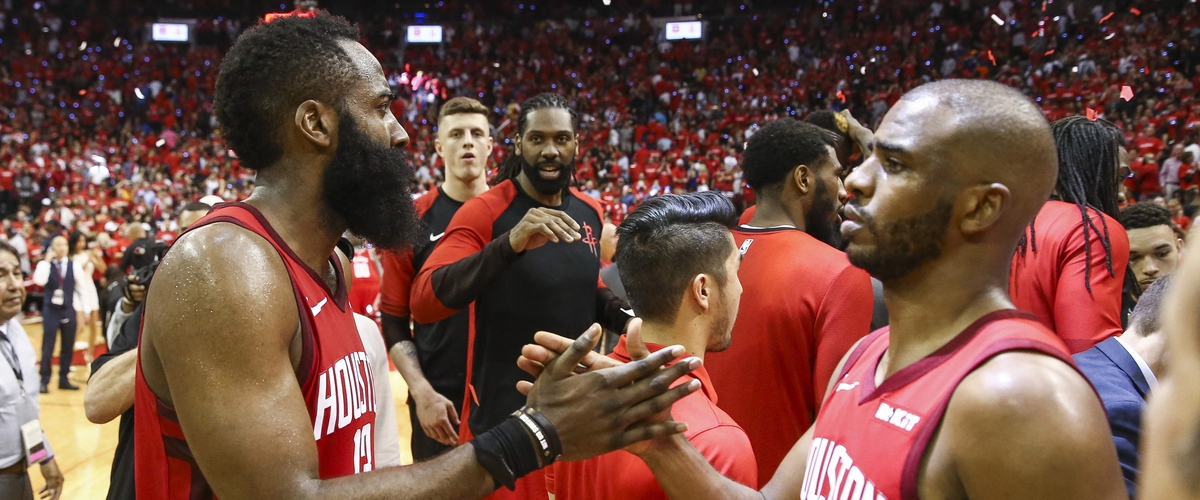 The Houston Rockets have gone from a team reportedly on the verge of self-destruction to a key player in the competition for guard Jimmy Butler. The Rockets are aggressively pushing for Butler to request a sign-and-trade from the Philadelphia 76ers, seeing as he is in restricted free agency this offseason. The issue is, the 76ers have no incentive to offload Butler unless the return on the trade nets Philly an All Star or a player with the potential to be one. The team is apparently also exploring trades of key contributors in order to land Butler, but these transactions could put the roster in flux with a lack of depth depending on the combination of players sent off. Butler is certainly a talent worth a huge trade, but his locker room antics (In Chicago, Minnesota, and Philadelphia) could set off what is already an extremely tense situation between James Harden and Chris Paul. Will the addition of another hothead on top of this simply create problems that did not previously exist, or worsen the situation at hand?
Beyond Butler, The Rockets will have to work hard to make the improvements GM Daryl Morey promised. Houston owes Chris Paul $124 million with a $38.5 million salary this year. To improve the depth of the team, Morey would have to ship Paul, but has already said he will not do so. None of Houston's free agents figure to contribute on a championship-caliber team, and those who would (Austin Rivers and Kenneth Faried) have played themselves into larger contracts than Houston can provide.
Houston has a $5.7 million Taxpayer Exception to use on a player or two, but the team is practically locked until they trade important pieces. If nothing else, the Rockets could throw together a combination of reclamation projects and decent role players on minimum contracts to round out the squad; because the team is in contention for an NBA title, they are more likely to attract players who can contribute, take a pay cut, or both.
Los Angeles Clippers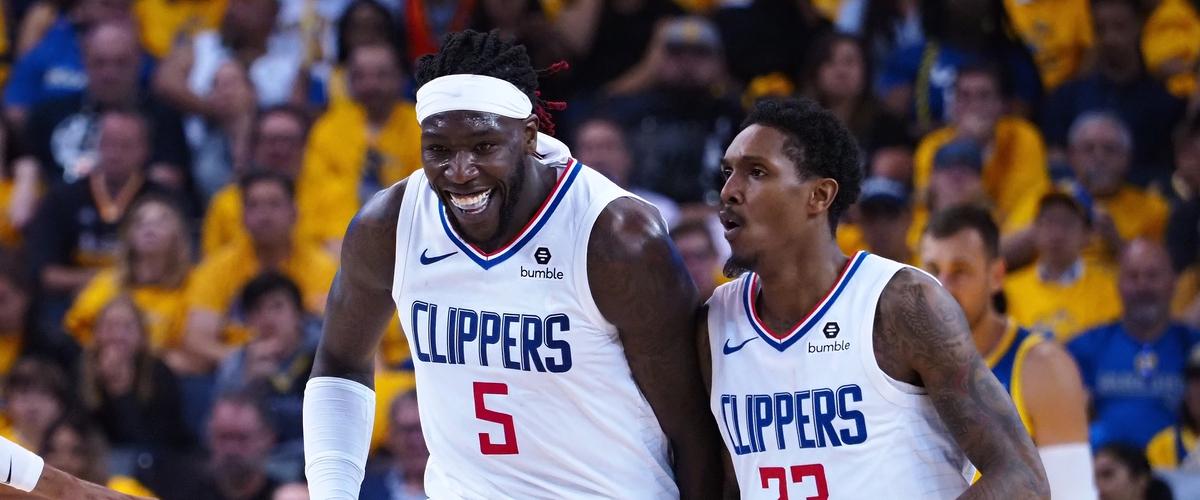 The Clippers have seen their names in and out of rumors almost as much as the rival Lakers in the last year, but it seems that the Lakers' front office drama and mishaps has placed the Clippers in prime position to acquire the top-end talent the team sorely lacked last season. NBA champion Kawhi Leonard has been linked to the team since his trade request from San Antonio last season, and though it seems more up in the air than ever as to where Leonard lands next year, the Clippers are all but guaranteed to have a meeting with him. There have also been reports that Klay Thompson will meet with the team if he does not get the contract he wants from the Golden State Warriors. If nothing else, the Clippers can pursue Tobias Harris, who they traded just months ago, and sign other quality talent to bolster the lineup.
Whether the team signs two stars, one, or none, they will have plenty of money to work with. $52.9 million in cap space means that the Clippers can make a run at any player they choose. In a perfect world, the Clippers can leverage their money to sign Leonard and/or Thompson, and round out the roster by resigning their own free agents. Keeping Patrick Beverley and Jamychal Green would be great for the franchise, and the two could take discounts to assist the team in grabbing more quality players.
What is scariest about the Clippers isn't their money or their current roster, but their alluring characteristics. They are located in a gargantuan market with a desirable climate and an excellent potential lifestyle; they are owned by an owner who loves the sport, and managed by an intelligent front office; they have a proven coach in Doc Rivers, and a solid on-court product without any star power. Watch out, this team could make waves in free agency.
Los Angeles Lakers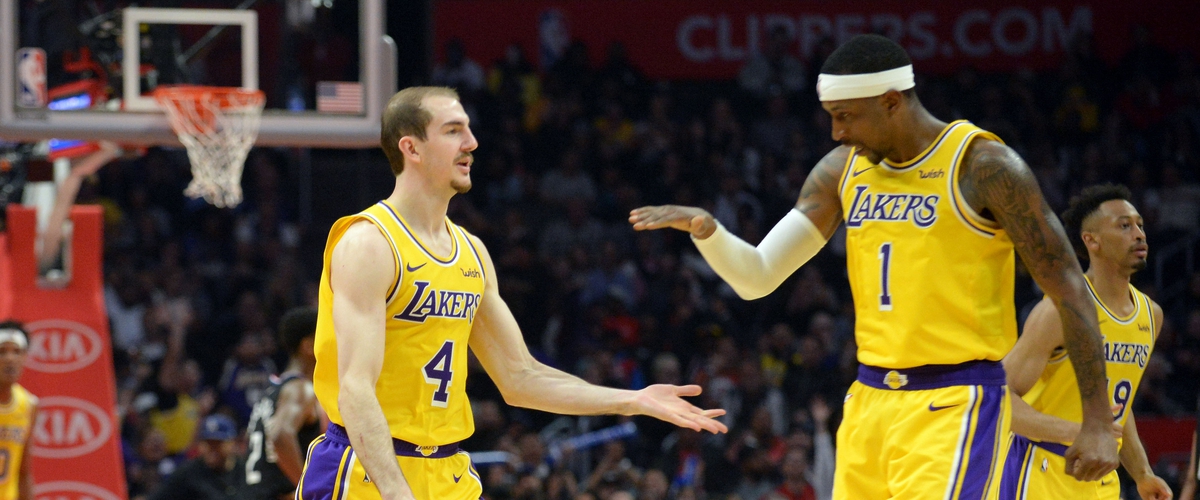 The Lakers aren't free agency players because of their on-court product last season. Without LeBron James and Lonzo Ball, Los Angeles absolutely floundered to end the season, missing the playoffs and getting played by the Pelicans at the trade deadline. No, the Lakers are free agency players for three reasons: the allure of L.A., LeBron James, and Anthony Davis. And apparently, that may just be enough for the likes of Kawhi Leonard, Kyrie Irving, Klay Thompson, Kemba Walker, or... D'Angelo Russell?
It's great for the team that they have so many great players in their realm of possibility. What isn't so great, though, is that the timing of the Anthony Davis trade means that they can't offer max money to any one of those superstars. Worse yet, the huge haul the Lakers sent to the Pelicans has thrown them into a massive roster problem: they have one guard with a guaranteed contract on the team next year, 2018 second round pick Isaac Bonga, and a dearth of shooters. The team will likely prioritize resigning low-cost veterans like Kentavious Caldwell-Pope and JaVale McGee, and has been linked to other solid contributors like Patrick Beverley. It is going to be difficult for the Lakers to retool, and probably more difficult for them to avoid drama, but Los Angeles figures to be a player in free agency regardless due to its legacy alone.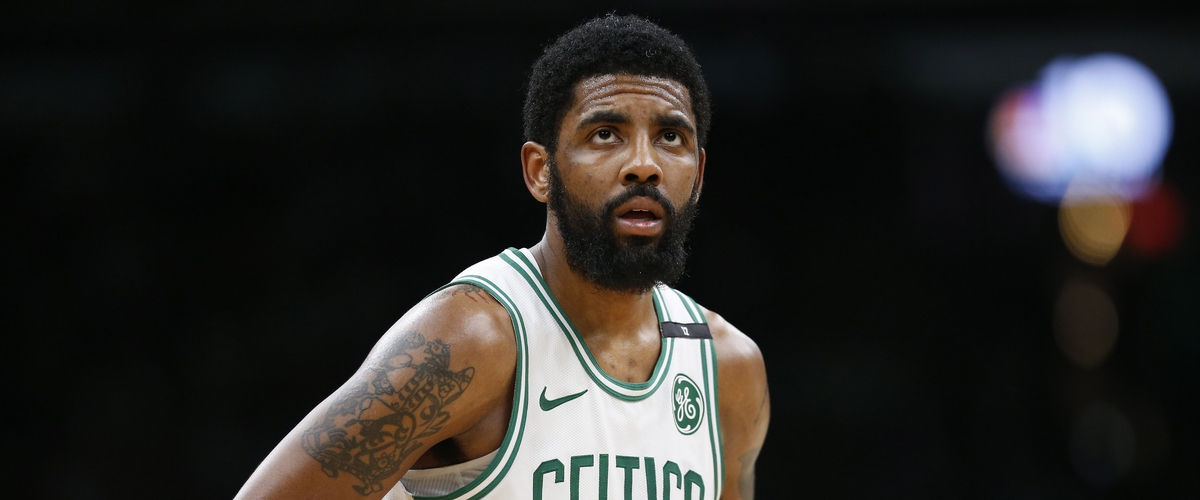 Optimism is everywhere throughout the league right now- and rightfully so! About 40% of the NBA, more than 200 players, are set to be free agents on July 1. The league can shift in any number of ways, and just about every front office believes it can make a run at a star. However, to get an All Star-caliber player, the rest of the league will have to beat these heavy hitters in the arms race for next year's Larry O'Brien Trophy.