NBA Playoffs - Though 4 Games
Half way through the first round. Let's talk about what series are done and which ones are tight.
East:
Buck – Pistons (4-0): The buck doesn't stop here.
2 for 2 on terrible puns. But seriously what can I say about the bucks that I didn't cover last time. They are good and are only getting better. They can use this extra time off to rest up and maybe get some players back and healthy for the next round. Round two in the east should be amazing so I am looking forward to seeing the top four seeds clash. The Bucks should be a more formidable challenge for the Celtics. It will be interesting to see if the depth and skill on Boston can stay together against Giannis and the system coach Bud has placed around him.
Raptors – Magic (3-1): Raps Roll
The raps take get two wins in Orlando. I think the raps have shifted into a new gear, and I don't believe that magic can stop them especially with game 5 returning to Toronto. Not only have players like Leonard and Lowry contributed to the Raptors success on; lesser known role players like Norman Powell have stepped and contributed to the team's offensive production. Aside: I love Norman Powell. On the opposite of the ball the Raptor's defense has really impressed. They held the Magic to under 95 in both games in Orlando and are averaging 91 points allowed over the series. Game 4's decisive win was really showed that the magic cannot hang with Toronto for 4 quarters. I anticipate the Raps to end the series at home in game five, to complete the gentleman's sweep.
76ers – Nets (3-1): It's up to the Sixers to show up
In game 3 the Sixers showed up even though Embiid did not play. Philly ran their offence through Ben Simmons, and with Embiid no longer clogging the centre of the court, Ben was unleashed. Although some credit for Simmons' performance in game 3 should go Jared Dudley for providing some bulletin board material. With help from Tobias Harris, Simmons and the Sixers seemed to control game 3. Game 4 was slightly a different story. The game was tight throughout, but Philly pulled ahead late and the Nets could not catch them. Brooklyn's inexperience really showed when they were making terrible passes late. I still hold out hope for the Nets. I don't think they could win the series but if Joe Harris hits a three (0-12 in their past three losses) from deep in the next few games, I can see the Nets making a series out of this. The Sixers look locked in but the games have still been really close I think it's more likely that the nets sneak out one more game from the Sixers. Philly in 6.
Celtics – Pacers (4-0): Dr. Jekyll is here to stay... maybe
First off, hats off to the Pacers. They lose their best player, continue to player hard and still fight until the end. It sucks that they got swept, but I applaud the players for continuing to kick ass in the season without their leader. Their opposition, the Celts are looking pretty good. I think this series really helped the team get its mentality back and potentially lock down player roles within the team. I can see them building on this positive momentum. Having said that, they have only beaten the Oladipo-less Pacers. The bucks will be a much greater challenge for this tumultuous Celtic team.
WEST:
Warriors – Clippers (3-1): Best round two matchup.
The warriors woke up and took both road games from the clippers. Its hard to imagine the Clippers extending this series to 6 games. My original prediction of Warriors in 5 is looking better than ever. The dubs should close the series out at Oracle in game 5. The NBA Champion will most likely be determined in the next series, so hopefully the Warriors can use the extra days to mentally prepare.
Nuggets – Spurs (2-2):
No team in the league lives by the phrase "Next man up" more than the San Antonio Spurs. After losing their starting point guard at the start of the season, Derrick White filled in. He had his ups and downs in the season; but the 2nd year guard from Colorado was all up in game 3. Scoring 36 points leading the Spurs to a game 3 victory. Denver's head coach Mike Malone switched up his line up for game 4; starting Garry Harris over Will Barton. Harris' defense on White held the spurs sophomore to 8 points on 3-8 shooting. This chess match between the two coaches continues to be interesting, I look forward to seeing how Pop tries to counter the Nuggets in Game 5. Unfortunately, I have no idea who is going to win. In a coaching battle, I will pick Pop, not confidently. Spurs in 7.
Trail Blazers – Thunder (3-1): Damn Dame
Honestly, this series have been a lot of fun. All the trash talk, and just some great performances from Dame, McCollum, Russ, and even the injured Paul George. Any given night in this series one of these players will go off. Unfortunately for the Thunder, that hasn't been able to translate into wins. I'm still undecided on this series, I think the trail Blazers will probably win but I can definitely see PG13 and Russ making me look stupid for ever doubting them. But with PG's questionable shoulder and Russ's streaky shooting, I think the Blazers will close this series out. And I'll say they do it in 5 games. Not confident but it looks like Portland knows what to do and they are tuned into doing it really well.
Rockets – Jazz (3-1): Mitchell's Jazz avoids the sweep
Man, the rockets are really good. Even when Harden goes 0-15 in the first 3/4th of the game 3, they still win. It really makes you think that this could be the Rockets year if they can get past the Warriors in the next round. But they are going to have to win in Houston on Wednesday night after Donovan Mitchell carrier the Jazz to a victory in game 4. He was helped by Jae Crowder and Ricky Rubio (combined 41 points, 14-30 FG%). Notable he did not get help from Rudy Gobert and Jinglein' Joe Ingels (combined 7 points, 3-8 FG%). Utah has switched away from using Gobert in this series dropping him down to 24 minutes in game 4. This strategy seems to have worked for game 4 but will in continue for the rest of the series? Will the Rockets be held to 91 points again? Probably not. I think despite the best efforts from Utah; the Rockets will end this series in 5. I will say this though. If Jinglin' Joe can get going from deep, I could see the series being extended further but I wouldn't bet on it.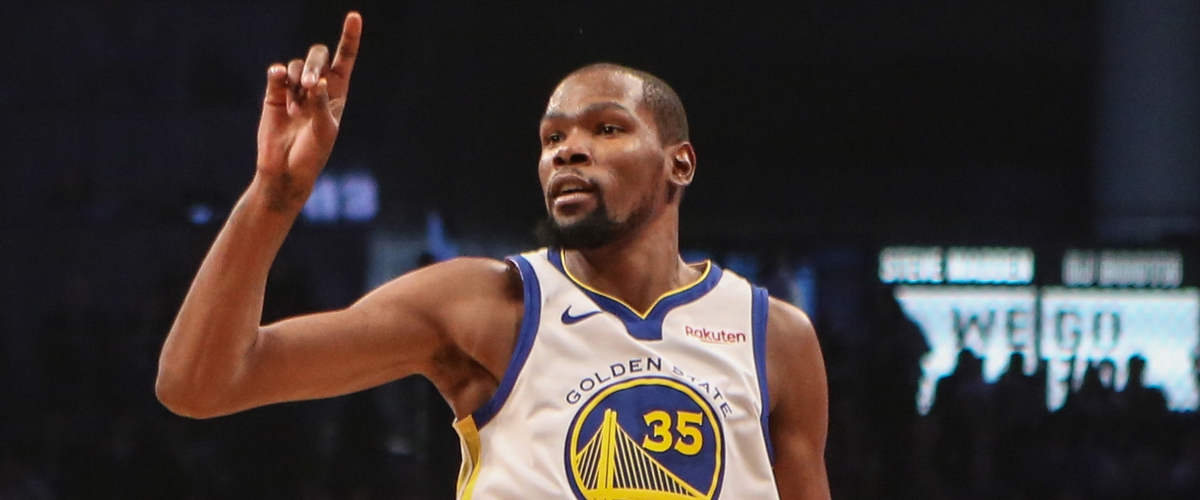 ---