A Really Bad Season, But Still Hope for the Minnesota Twins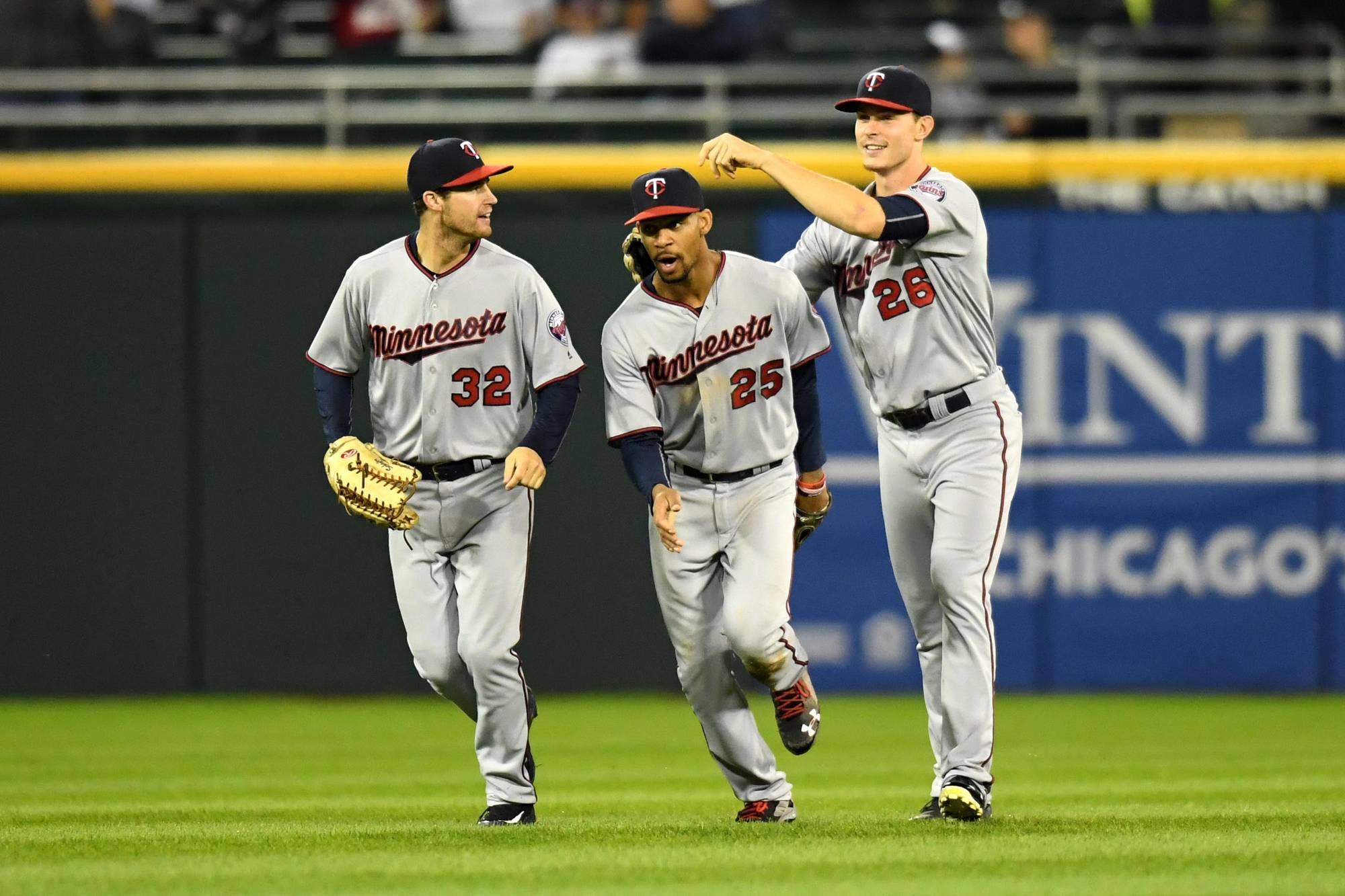 Patrick Gorski-USA TODAY Sports
The Minnesota Twins are not close to being good, but there is reason for hope for the future.
The Twins were absolutely dreadful this season. They set a team record for losses in a single season and had the worst record in baseball, guaranteeing themselves the top selection in next year's MLB Draft.
Going into the final game of the season, Minnesota was 29th in baseball, and last the AL, with a 5.09 team ERA. They have a dreadful .283 batting average against, and made just 59 quality starts in 161 games. They had just one starting pitcher who might have cracked a decent rotation, Ervin Santana. Santana, , who actually had a solid year, gave up 168 hits in 181.1 innings and posted a 3.38 ERA, a 3.81 FIP, and a 3.2 fWAR. Not bad, especially on such a dreadful team.
Minnesota didn't have another starter pitch even passably well beyond Santana. Every single start that was not made by Ervin Santana or Hector Santiago (who was traded to the Angels halfway through the season) was made by a player who finished the season with an ERA above 5. That's staggering.
Imagine being a young position player for the Twins and knowing that just about every single game for the entire season that your starting pitcher is worse than there's. That's got to be demoralizing. At least the Twins' staff walked fewer guys than league average.
What's worse: it's not immediately clear what gets better going forward. Glen Perkins will likely come back from injury and throw more than the 2 innings he pitched in 2016 and that's good. But a closer won't turn around a pitching staff. Jose Berrios is supposed to be a starter of the future, and still may very well be, but an ERA above 8 in 13 starts certainly doesn't instill confidence.
Phil Hughes is bad. That's not changing. Tommy Millone and Ricky Nolasco are known quantities at this point. And Tyler Duffey and Kyle Gibson aren't arms to build around. They're going to need an influx of pitching talent and I'm not sure where that's coming from.
On the other side of the ball, Joe Mauer struggled this season. Again. The former MVP rebounded a bit from a disastrous 2015, but at this point in his career doesn't bring power or speed and his massive contract is a real problem for a small market team like the Twins.
But there is reason for hope in Minnesota. It is the same reason for hope that had Twins fans excited about this year.
Byron Buxton and Miguel Sano had pretty inconsistent seasons as they were both trying to figure out major league pitching. But there's no better time to fail a few times and figure things out than when your team couldn't be farther from contention.
In the end, both players proved they deserve to be in the majors and that they'll contribute long term. Sano proved he isn't an outfielder, but he did swat 24 homers and looks to be a middle of the order mainstay, just as we all hoped....
Read the rest of this post, and others like it, over at Off the Bench here.
---