None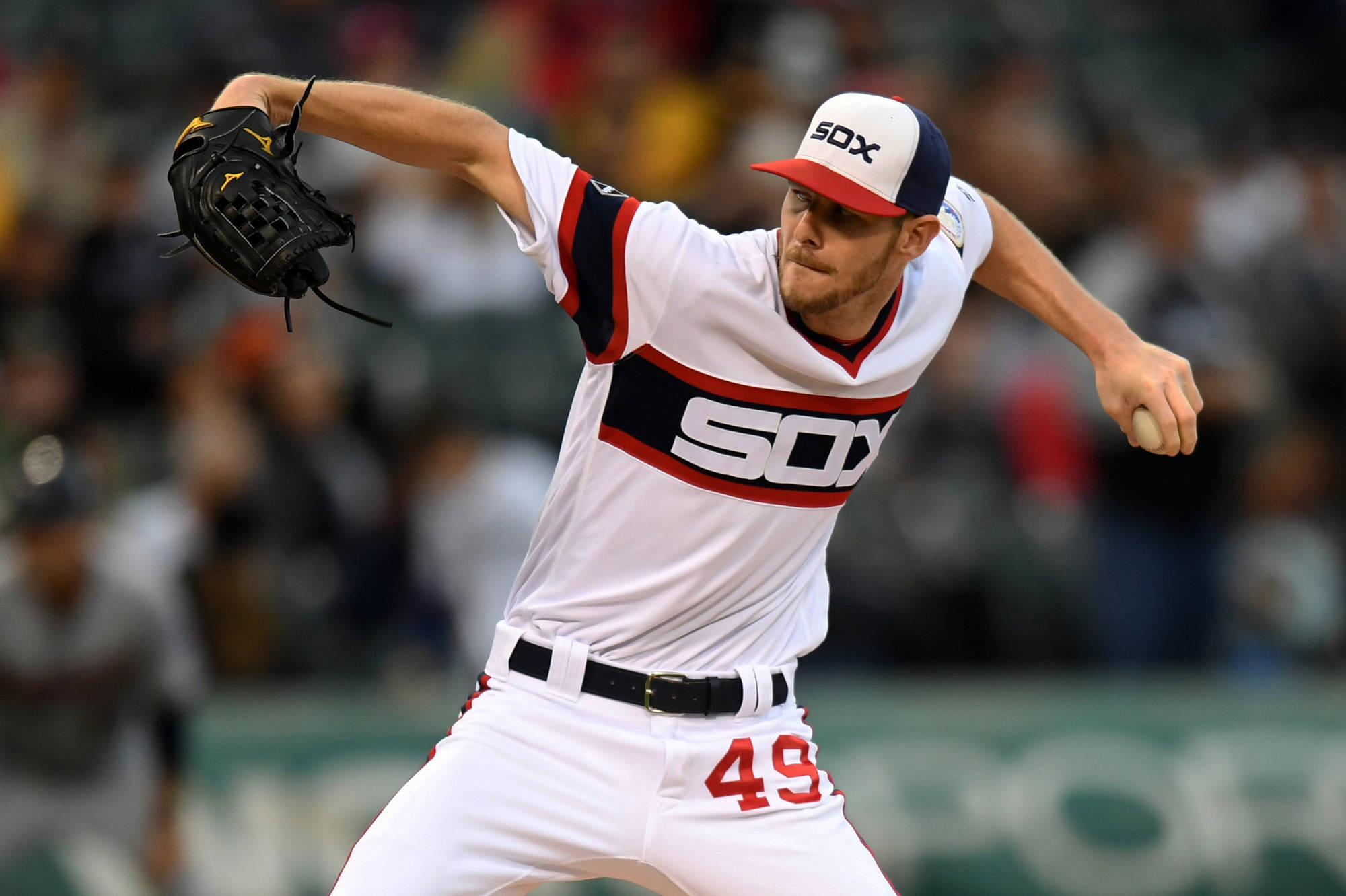 Patrick Gorski-USA TODAY Sports
About an hour ago the Chicago White Sox and Boston Red Sox made one of those baseball trades that sends baseball twitter into a tizzy, sending Ace left-hander Chris Sale to Boston in exchange for top prospect Yoan Moncada. The deal is a huge one in terms of both talent and value and refines the focus of both franchises heading into 2017 and beyond. There will be reverberations from this swap felt across the league as others hoping to contend will feel pressure to similarly stock up for a 2017 playoff push. But with the deal fresh off the presses of the rumor mill, let's look at what this means for just the two franchises involved.
Oh, the full deal:
Red Sox receive: LHP Chris Sale
White Sox receive: 2B Yoan Moncada, RHP Michael Kopech, OF Luis Basabe and RHP Victor Diaz
Red Sox Implications
The immediate reaction from multiple Red Sox fans is some combination of expletives and disgust. See, Red Sox fans love their prospects. Their prospects are great, but so is their MLB team and this deal just made their MLB team better for the next three years.
Sox fans seem to overlook just the force that Sale has been. He's made 5 straight All-Star Games, received votes for Cy Young in 5 straight seasons, and garned MVP attention in each of the last two years. He's one of the top 5 pitchers in baseball and he's under contract for $38 Million over the next 3 years. People, that's an average annual value of $12.6M, about 20% cheaper than what Mark Melancon just signed for. Sale is fantastic and will slide the reigning Cy Young winner, Rick Porcello, back to the three spot in the rotation, behind David Price.
This deal makes sense for the Red Sox not just because Sale is good; They're good too! Their group of position players combined to score more runs than anyone in baseball last year, and they posted the highest WAR total in the AL. They're returning most everyone, save David Ortiz. And the group is young enough that it could be expected to improve with another year of MLB seasoning. Consider: Mookie Betts and Xander Bogaerts are 24 and will both be in Red Sox uniforms until 2021 and 2020 respectively. Jackie Bradley jr. is 26 and will be a Red Sox until 2021, same story for catcher Sandy Leon. Oh and they've got Rusney Castillo, Andrew Benintendi, and utility man Brock Holt all ready to contribute positively for an extended period of time.
Above all of that: the player and performance that makes Moncada expendable is Dustin Pedroia. The 32-year old second baseman is going to be lacing them up in Boston until 2021. Where was Moncada going to play? What with a former MVP coming off of a 5.6 WAR season (Pedroia) blocking his natural position? Red Sox fans quickly point to third base, which is where the pressure of this deal really lies.
By dealing Moncada and Travis Shaw in a separate move earlier today, the Red Sox have effectively removed their own safety net from Pablo Sandoval. Yes, Sale and all the others are great, but as Pablo goes, so goes the Red Sox.
Pablo is apparently in...
Read the rest of this post over at Off the Bench RIGHT NOW
---