"Forgotten" Team in the NBA?
This NBA off-season has been a big one for the league. With some of the greats retiring, big name stars signing to new teams, and the new contracts, the league had plenty to talk about. With Preseason basketball coming to an end, there is talk of which teams look great, which teams still need some work and finally teams having to already deal with injuries. I write all of that to get to my point. There are some teams I've noticed (whether it be on sport sites, shows, or even talking with friends) that just do not get talked about. The one team that comes to mind is the Denver Nuggets. With the stuff I've seen or talked about with others, the Nuggets have never been brought up. Now I mean no disrespect to Denver fans by saying all of this, it's just something I noticed.

While thinking about this, I decided that I would cover the Nuggets just so I personally could learn more about the team. What better way to learn about a team that you don't hear much about, than to look it up yourself?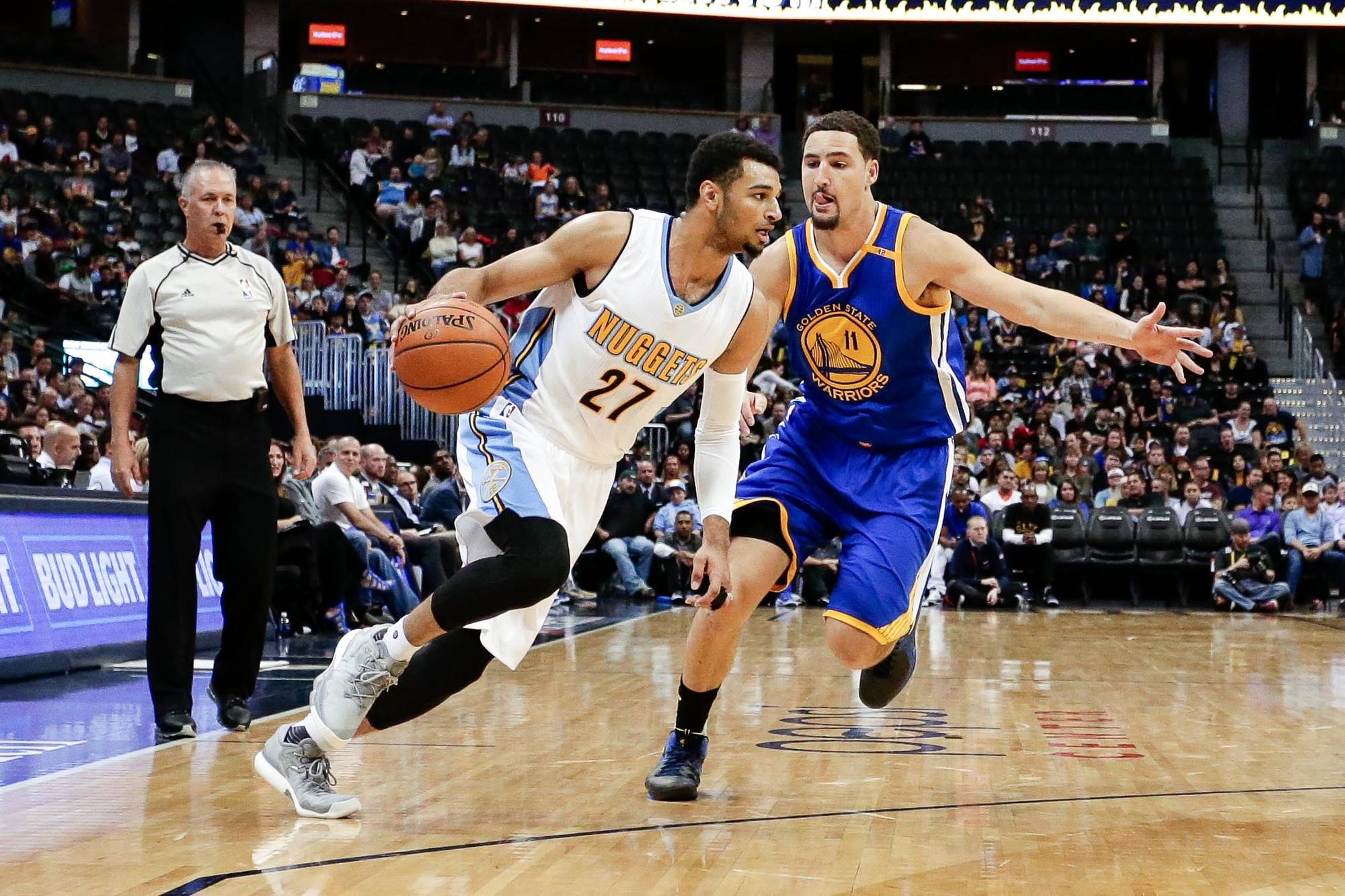 Isaiah J. Downing-USA TODAY Sports
Looking at this team, they are a young one. They have a nice young core of players that have the potential to become stars in this league. This seems to be the trend with NBA teams anymore. Take for example the Minnesota Timberwolves. The T-Wolves have a young core built with future stars that is quickly on the rise and many people's favorite young team to watch. The Nuggets do not seem too far away from that. With young guys like Emmanuel Mudiay, the two young centers Nikola Jokic and Jusuf Nurkic, and the recently drafted Jamal Murray, this team has the potential to be a contender very soon.

This team may have some young players on it, but they also have some veterans on the team as well. Players like Wilson Chandler and Kenneth Faried lead this team, but there are other vets on this team to help lead them, such as, Darrell Arthur, Danilo Gallinari, Mike Miller and Jameer Nelson. As I said earlier, this team is still young. Chandler, Faried, Arthur and Gallinari are considered the vets on this team and they are not even 30 yet. In fact looking at the roster, only Nelson and Miller are past the age of 30.
While this team may be considered a "forgotten" team at the moment, I think that will change very soon. This team has a lot of potential and I think NBA fans will see that sooner rather than later.

---