Three Key Things Green Bay Needs To Do To Win The NFC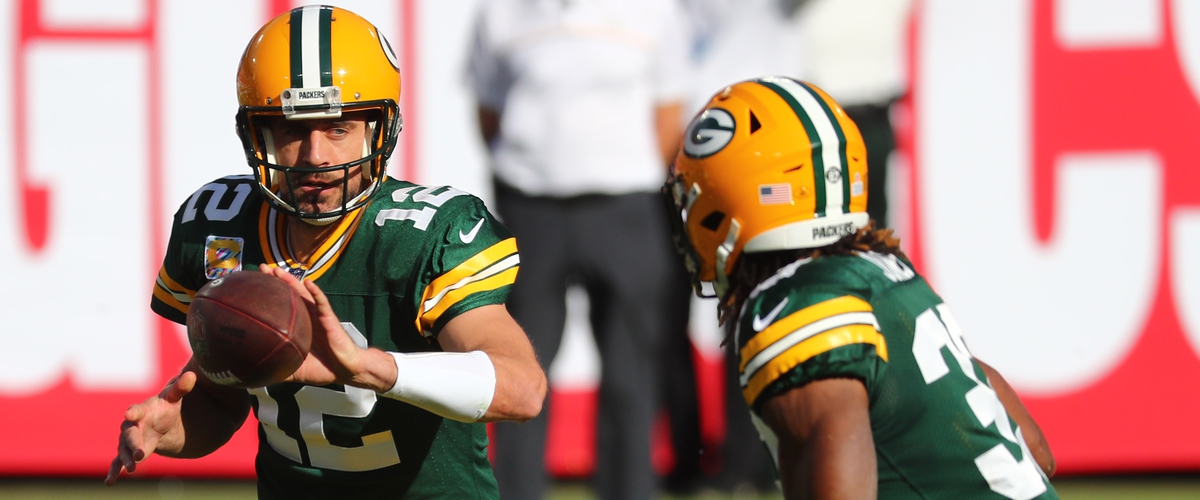 We're at the halfway point in the NFL and the NFC is up for grabs between several teams. It's clear that there is no real "Favorite" in the division which is going to make this back half of the season very fun to watch. The Green Bay Packers have shown that they can play with the best of them, however, there are some concerns that need to be addressed. Here are three key things the Packers need to do in order to make a playoff run going forward.
1. Stopping The Run
This is the most glaring opportunity Green Bay has. They have not been able to stop the run against good running teams. Kirksey coming off injured reserve might help. But Martin and Barnes are good enough to get the job done. Biggest thing is penetration up front and tackling. Green Bay ranks 6th in the NFL in missed tackles. What's interesting is the Chiefs also rank high in missed tackles at number 3. the difference between to why this isn't so glaring for them is the second big thing Green Bay needs to improve on.
2. Pressure the QB
Green Bay made a name for their defense last year with the Smith Bros up front creating chaos. This year has not been the same story. The Packers are dead last in the NFL in QB Pressures with only 51 through 8 games. If Green Bay is going to beat teams with good QB's, they're going to have to find a way to create more pressure.
3. Keep Utilizing The 3 Headed Monster
Aaron Jones has been amazing yet again this year. In year two of Matt LaFleur's offense, he's been able to produce and still get necessary rest so that he can go the distance this year. That's in part to LaFleur doing a great job of incorporating Jamaal Williams and Tyler Ervin into the offense and getting production out of them. With the motion offense of the three headed monster and then you mix in a MVP caliber Aaron Rodgers, this makes for a very dangerous offense going deep into the postseason. And a huge reason why they've been able to do so much on offense with really only Devante Adams producing at Receiver.
Overall, the Packers are in great position to make a playoff run. The NFC North is always a tough division, but Green Bay matches up well with the remaining three games. (2 against Chicago. 1 against Detroit.) The defense is the biggest need for adjustment going forward. If Mike Pettine can get this defense to tighten up on the run and apply more pressure, Rodgers, Adams, Jones and the rest of the offense can do the rest. Either way, It's going to be one heck of a finish in the NFC this year.
---