Ronaldo Thanks Manchester United Fans
One of the most awaited clash is over and it is 1-0 win for the Cristiano's side in the Champions League. A big round of applauds for the Red Devils who gave their former superhero a warm welcome in the Old Trafford.
Ever since Cristiano moved to Juventus this was was the most anticipated match. A bunch of matches happened over time but non of them could give the fans this excitement in any way.
Though the match went in favour of their rivals the fans in red weren't that disappointed with the result and was cheering for their former superstar. The game ended with a single goal by Argentinian star Dybala and United with no goals. Ronaldo had announced he wouldn't celebrate if he would score a goal and the same maturity was shown by the Red Devils in the stadium and that left Cristiano happy. Impressed with his former fans Ronaldo expressed his thanks to Man Utd supporters.
His Instagram post goes like this " An important victory in a very emotional match for me. It was great playing at Old Trafford again. "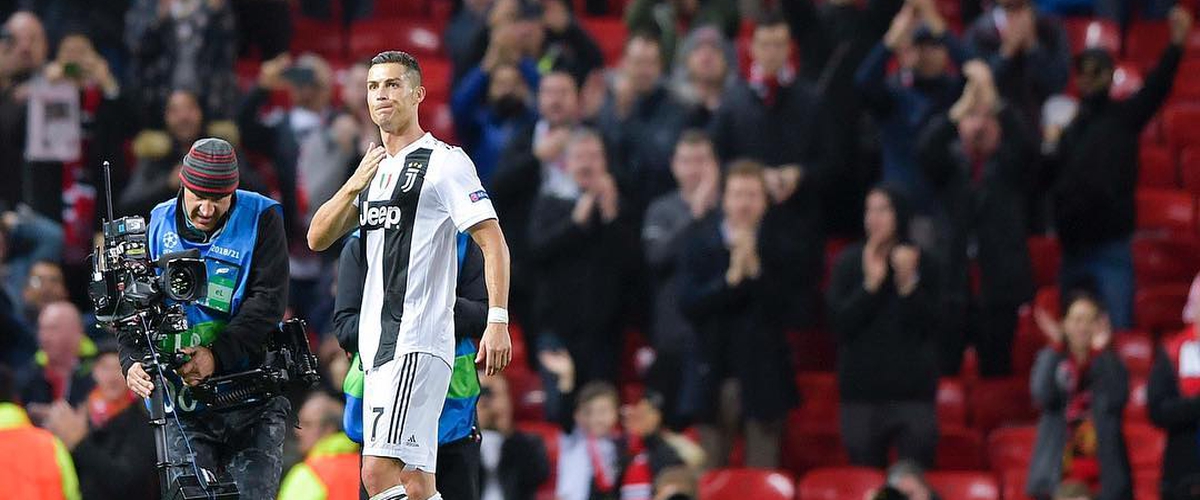 Ronaldo was involved in Dybala's winner and missed a goal for himself with Gea's stunning save.
The fans gave him a standing ovation at the end. When it comes to football the emotions are unbelievable. Just see in this case, the rivals fans giving their former hero a standing ovation after a lose. This is one of the major reasons why football have grown to this extent in terms of popularity. No wonder you could even find online games like Football Star are available online to play. The people are mad about the real game, video games, PC games, casino games, literally everything related to football. Football is unbelievable, football is love. <3
---