Patriot Talk: Free Agency Options
The Patriots are Super Bowl champions again!! Awesome, spectacular! Now let's move on to the next one. First in line, free agency. What players will stay, and who will go? And what new faces will wear the Patriot red, white and blue?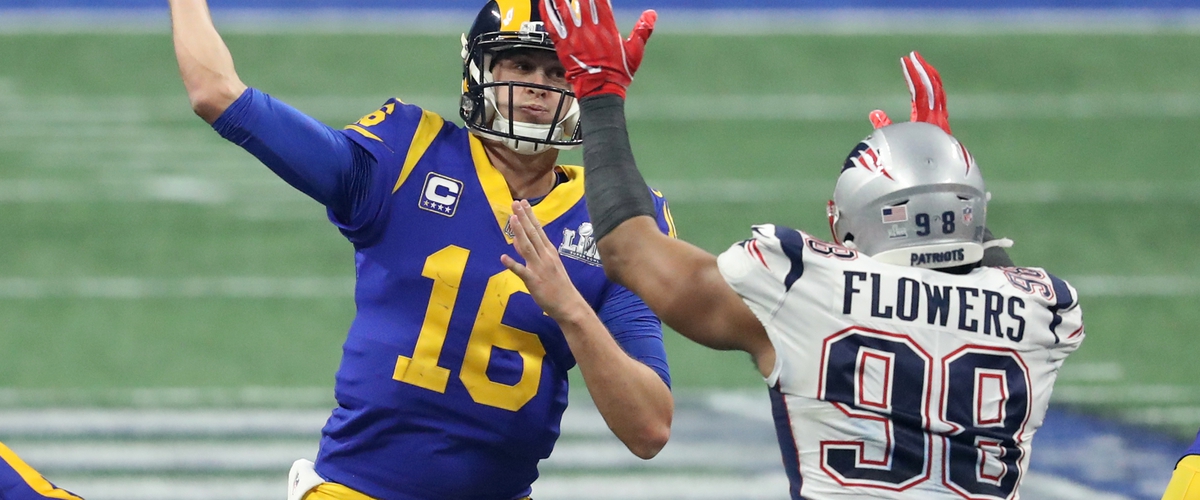 Defensive End Trey Flowers
Trey Flowers was easily the Patriots most important piece on the defensive side of the football. Even in bad games, he always stepped up and brought the pressure and forced interceptions by getting after the quarterback and forcing them to make mistakes. But he wasn't franchise tagged, and he will likely cost too much for the Patriots to retain. After releasing Dwayne Allen, they added DE Michael Bennett, likely as insurance for if Flowers does leave. However, there is still a chance of his return.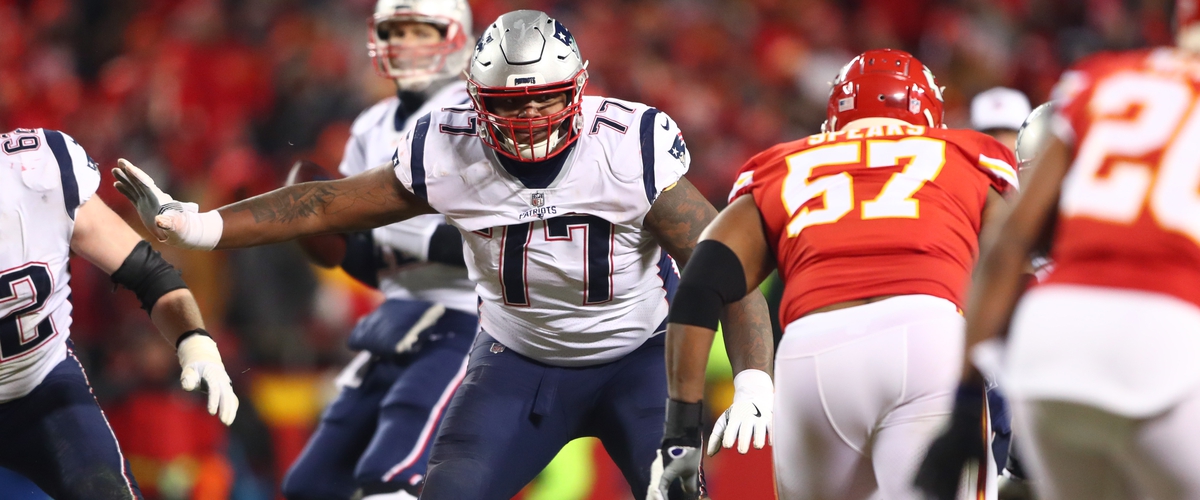 Left Tackle Trent Brown
After being acquired in a trade with the 49ers, the 6'8 behemoth known as Trent Brown was impressive at training camp. Initially a right tackle, he was moved to Brady's blindside and excelled. However, the Patriots do have recent first round pick Isaiah Wynn on the sidelines after going down with a torn achilles in the preseason. Wynn, being a left tackle, as well as Marcus Cannon on the right, makes Brown expendable on the line. Besides, the Patriots would rather spend on Flowers in this situation.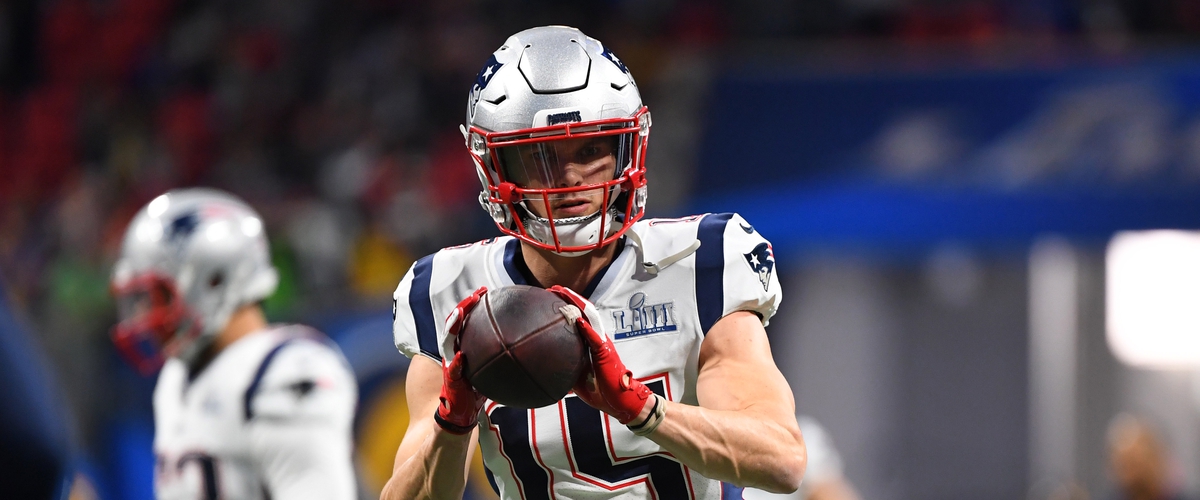 Wide Receivers Chris Hogan, Phillip Dorsett, and Cordarrelle Patterson
Chris Hogan is as good as gone, as he was very inefficient for the Patriots and was a liability in the Super Bowl. Not to mention, teams around the league are overpaying for wide receivers each year, and there's no way the Patriots will spend more on Hogan than they do with Julian Edelman ($4.5 million per year). Same goes with Dorsett, although I do like him as a depth receiver, but it won't happen. Patterson on the other hand was much cheaper, and he excelled in his role as a utility guy and special teamer. He thrived as a running back when needed, was a dangerous kick returner, and had a few scores as a deep treat option when needed. I could see him coming back for another year.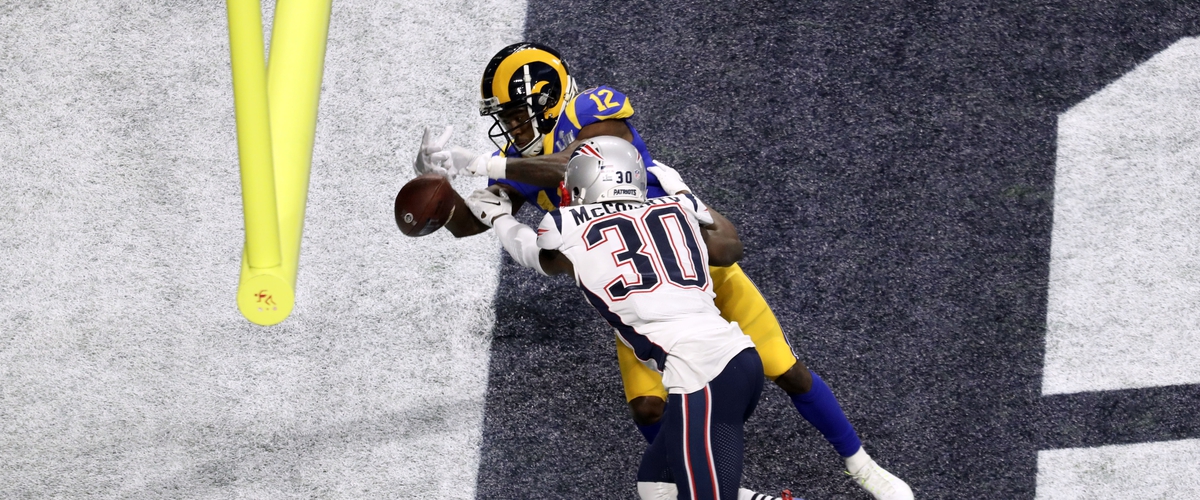 Safety/Cornerback Jason McCourty
This re-sign is fully dependant on the Flowers situation, in my opinion. Plus, whether or not his brother Devin McCourty restructures his contract. Also, if Adrian Clayborn is released, it'll be extra. He does want to stay and play with his brother, although after the season he had in New England, he is highly sought after, and could be too expensive.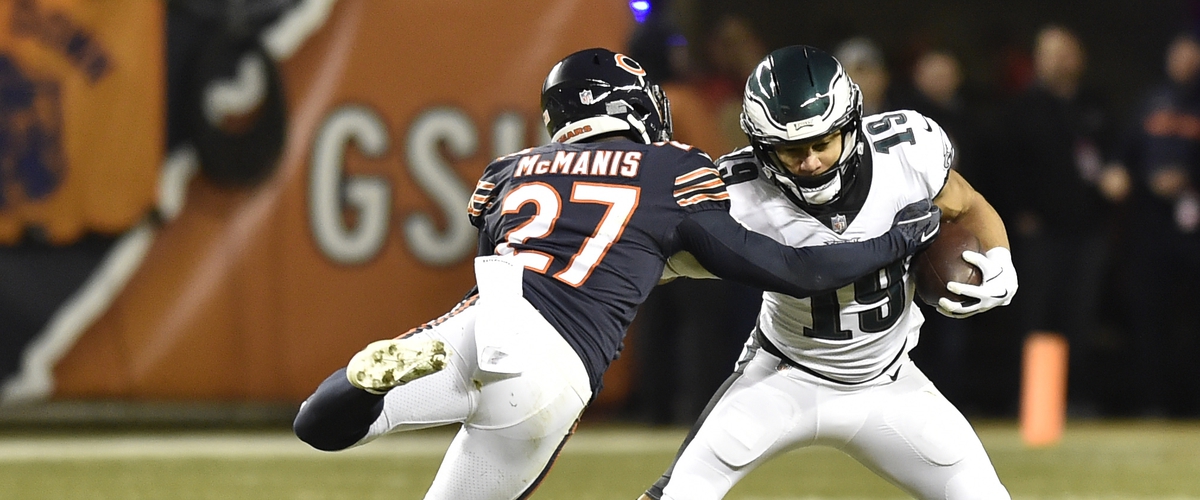 Who is available in free agency?
I personally don't see the Patriots going for anyone on the defensive line through free agency, they'd keep that for the draft. However, there are plenty of receiver options. Whether they go Tight End (as Gronk still hasn't made his decision on retirement) or go for wide receivers in general. Options include Adam Humphries (816 yards, 5 TDs, solid kick returner and slot receiver), Cole Beasley (672 yards, 3 TDs, solid slot option and could thrive with Brady) and Danny Amendola (575 yards, 1 TD, been with the Patriots before, gives Pats another punt return specialist). Amendola makes the most sense, as he is the cheapest option of the bunch, and knows the Patriots system. Plus, it would just be cool to have him back on the team. Another enticing option would be Golden Tate (795 yards, 4 TDs, plays both slot and outside, bringing versatility). However, he will most likely cost too much money to bring in. As for Tight Ends, it's far more likely that they draft one as this years draft class is stacked with solid TEs. However, Martellus Bennett, who used to play for the Patriots and won a ring with them, is interested in coming out of retirement to play with his brother Michael, as they have never played together at the professional level. This is a likely possibility, as the Patriots did release Dwayne Allen, who acted as primarily a blocker, and could fill that small role with a cheap deal to Martellus Bennett. Not to mention, they do have the McCourty twins on the team.
In my next article I will look at the draft, and what options the Patriots have at each and every pick, as well as potential trades that could be made on draft day!