Patriot Talk:Who Will Make The 53 Man Roster and Who Won't (Results and Comparison)
Over the last couple of weeks, I've been evaluating and ranking individual players in each position for New England. Now, I couldn't predict injuries, waiver claims or trades, so therefore it isn't perfect. But overall, I feel like I did a fairly good job based on how much I've gotten right. Now, the roster I am comparing this to is the initial 53 man roster, as of September 3rd, 2018. Here's how many I've gotten right out of each position.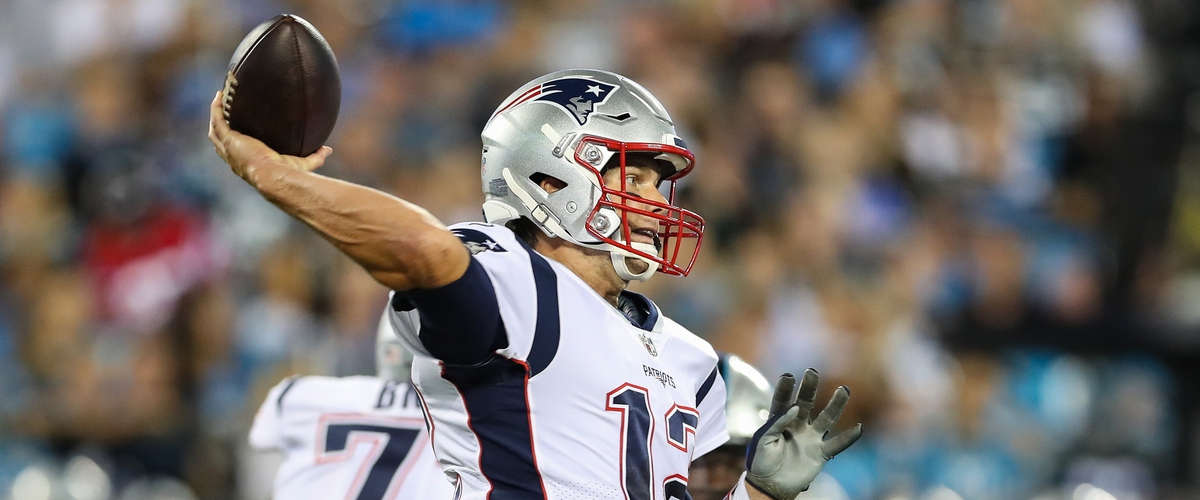 For Quarterbacks, I had Tom Brady and Brian Hoyer make the roster, while Danny Etling goes to the Practice Squad. I was right, as Brady and Hoyer made it., while Etling was signed to the Practice Squad. So I kick things off 3/3.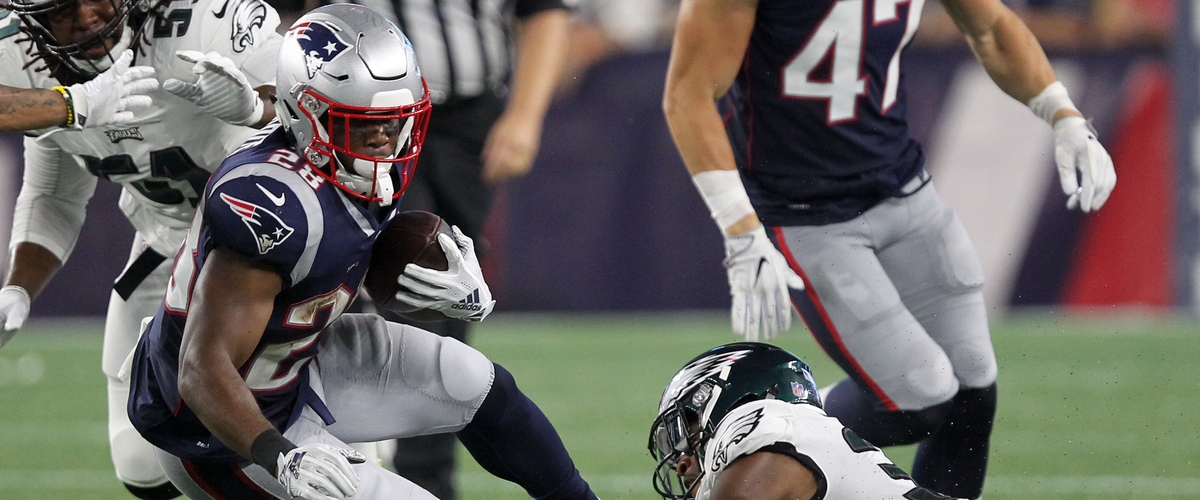 For Running backs, I had James White, Rex Burkhead, Sony Michel and Brandon Bolden making the cut, while Jeremy Hill, Mike Gillislee, and Ralph Webb all get cut. I had James White, Rex Burkhead and Sony Michel correct, however Bolden was cut, but he may rejoin the team soon. As for who I had getting cut, Ralph Webb was signed to the Practice Squad, Jeremy Hill made the roster, and Mike Gillislee was indeed cut. So that means I improve to 7/10 correct.
ju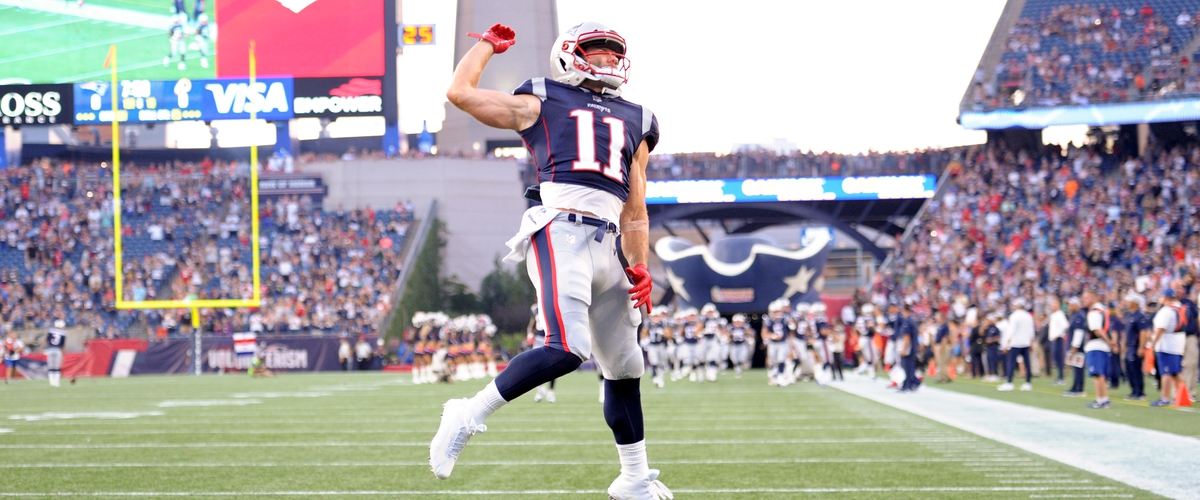 Wide Receivers were all over the place. I had Julian Edelman, Chris Hogan, Cordarrelle Patterson, Matthew Slater, Devin Lucien and Phillip Dorsett all making the 53 man roster. Lucien was cut, but everyone else made it. By the way, cutting Lucien is a big mistake considering how weak our Receivers are, especially through the first 4 weeks. Anyways, I also had Paul Turner getting cut, which happened. For the Practice Squad, I had Riley McCarron and Braxton Berrios there. For McCarron, he will report to the Practice Squad, so I'm right. Berrios however is on Injured Reserve, after he missed the last 3 weeks of Preseason due to a mysterious injury. So I cannot count that as right or wrong, so I will not include Berrios in the total. I improve to 14/18 correct. Before I move on, the Patriots went on to claim Amara Darboh and Chad Hansen off waivers to fill their Receiver depth chart. I would have much rather kept Lucien if I'm being honest, or gone for Martavis Bryant. Even if they didn't do those two things, at least explore a trade or sign Dez Bryant.
For Fullbacks, I had James Devlin making it and Henry Poggi getting cut, and that exactly happened. So I move on to 16/20 correct.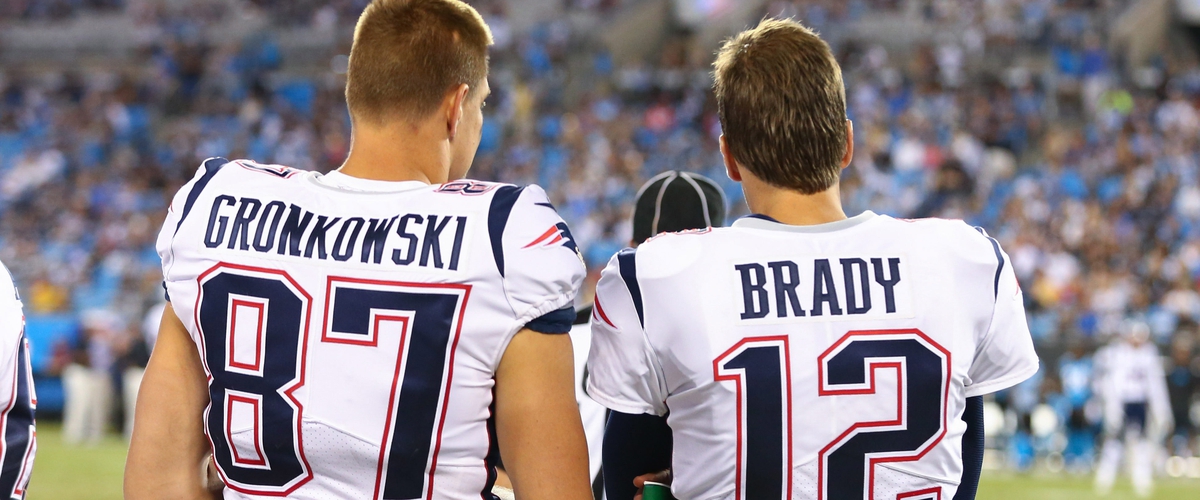 Tight Ends were fairly easy to predict. We have a clear three in Rob Gronkowski, Dwayne Allen and Jacob Hollister, so I knew I already had an easy 3/3. But I had Will Tye and Ryan Izzo both getting cut. Izzo was placed on the Patriots IR, and Tye will also be placed on IR. Because of the unpredictability of Injuries I will not count myself right or wrong, and neither players will count in my total. So I improve to 19/23 correct.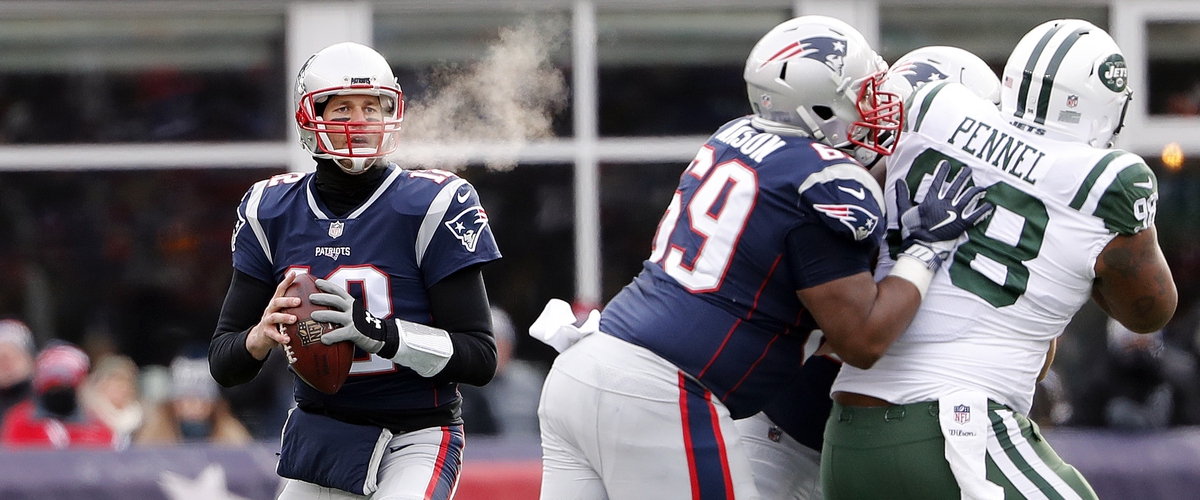 Offensive Linemen, I expected, was going to be completely off in my predictions. But I did very well, and it caught me very off guard. I had David Andrews, Shaq Mason, Trent Brown, Joe Thuney, Marcus Cannon, LaAdrian Waddle, Ted Karras, and Matt Tobin all making the final 53. Only Matt Tobin got cut out of the bunch, making me 7/8 correct so far with the O-Line. I had Ulrick John, James Ferentz, Jason King, Brian Schwenke, Cole Croston, and Luke Bowanko getting cut. Ulrick John did not get cut, but John did not make the initial roster either. He, too, was placed on the Patriots IR, making him another player that will not count against me. Cole Croston and James Ferentz actually made the Practice Squad, so that's another 2 that I was incorrect on. That means I am now 29/36 correct.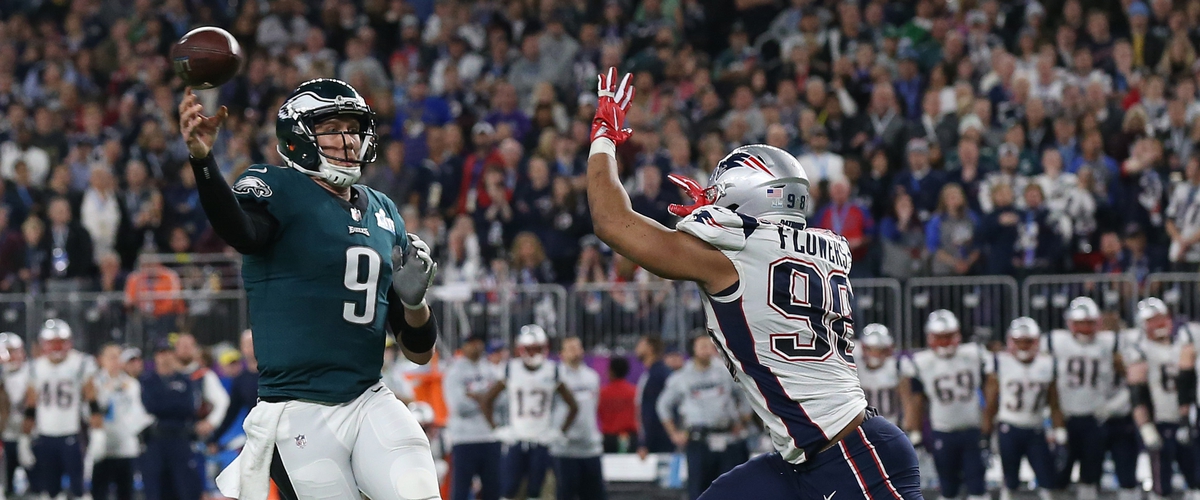 Just like the Offensive Line, I was expecting to be almost completely wrong with the Defensive Line. I originally had Trey Flowers, Adrian Clayborn, Lawrence Guy, Danny Shelton, Deatrich Wise Jr., Malcom Brown, Geneo Grissom, Derek Rivers, Adam Butler, and Vincent Valentine making the squad. All of them but one made it, again. Valentine was signed to the Pats Practice Squad because there were so many guys that were placed ahead of him on the depth chart. As for guys I thought were getting cut, I had Trent Harris, Frank Herron and John Atkins. Two did get cut, but Harris was placed on the Practice Squad. I also had Eric Lee and Keionta Davis being placed on the Practice Squad, but it appears Eric Lee will not return. As for Keionta Davis, he will join the 53 man roster. That means I improved to 40/50 correct.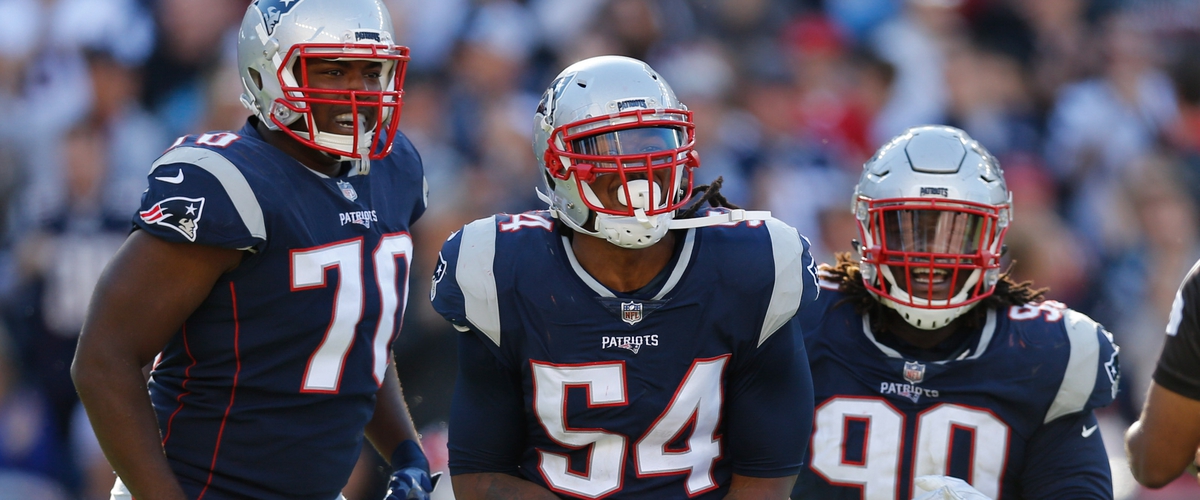 Moving onto Linebackers, I had Dont'a Hightower, Kyle Van Noy, Elandon Roberts, Ja'Whaun Bentley, Nicholas Grigsby, and Brandon King making the 53 man roster. It appears as if all those players did make it on the initial roster. As for who I had going to the Practice Squad (Christian Sam, Harvey Langi), Sam was placed on IR (of course) and Langi did, in fact, get signed to the Practice Squad. Coming as a surprise for some, I initially had Marquis Flowers getting cut, and it actually happened. One of the more difficult decisions I made creating my blog was cutting Flowers, but he was simply outshined by King, Grigsby and Bentley, forcing the Patriots hand in releasing him. So, I was perfect, outside of the Sam injury, but that doesn't affect my total, therefore, I improve to 47/57 correct.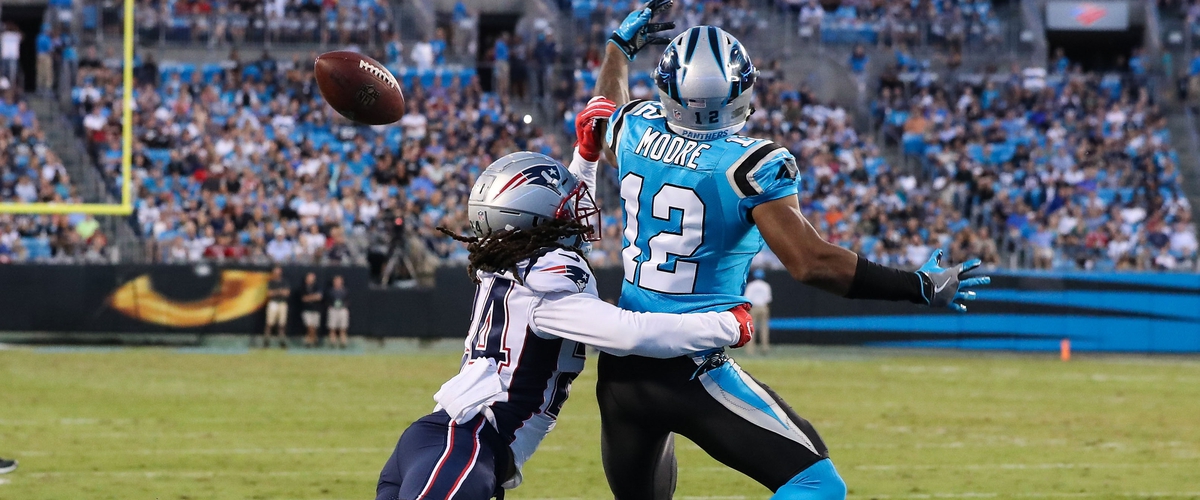 For Cornerbacks, I had Stephon Gilmore, Eric Rowe, Cyrus Jones, Jason McCourty, and Jonathan Jones making the initial 53 man roster. I was almost perfect, had it not been for the release of Cyrus Jones I would've been. I also went on to say that Keion Crossen and JC Jackson would be on the Practice Squad, however both guys made the final 53. The biggest reason for this is the change of position for Jason McCourty, as he is now a safety. The release of Cyrus Jones opens another spot for one of the two, which is why they made it. I had Jomal Wiltz, Ryan Lewis and AJ Moore getting released. However, Jomal Wiltz was signed to the Practice Squad. Ryan Lewis was supposed to be waived and sent to the Practice Squad as well, but was instead claimed by the Buffalo Bills. As for AJ Moore, he too was claimed off waivers, by the Texans. So I got 2/3 correct, as they are not on the roster or PS. That means my total improves to 54/68 correct.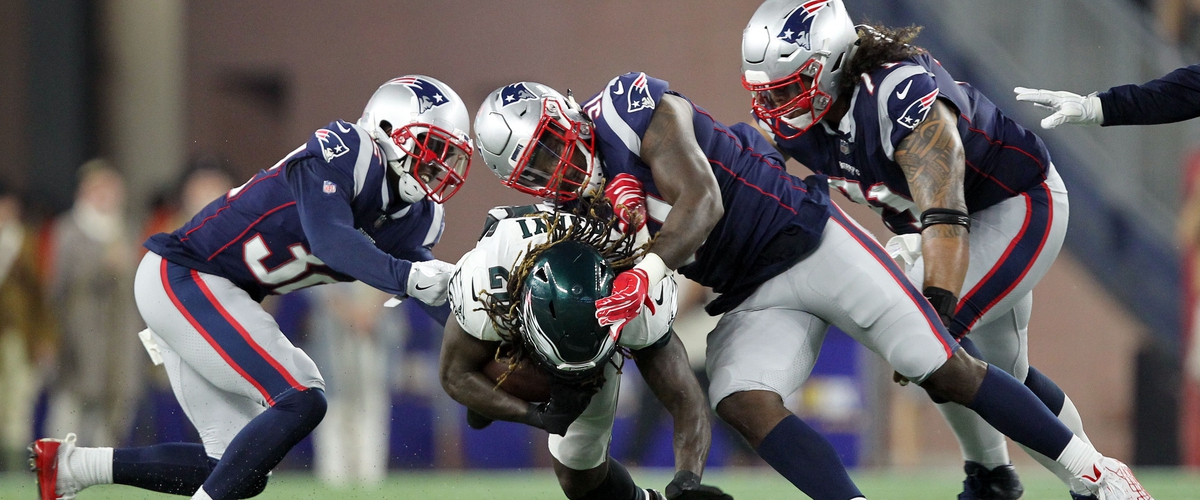 Now onto safeties, where we had our first trade, which I will get to in a second. In my prediction, I had these guys making the roster: Devin McCourty, Patrick Chung, Duron Harmon, Nate Ebner, Eddie Pleasant, and Jordan Richards. The Patriots kept the first four guys mentioned, but released Eddie Pleasant, and traded Jordan Richards for virtually nothing (7th rounder). The Eddie Pleasant move does not come as a surprise, as Jason McCourty was moved to safety and took his spot. As for Richards, he was going to get cut, but the Patriots wound up getting a pick, whether it's worth much or not, rather than just releasing him. In a sense, it wasn't a bad move. Now I also had Duke Dawson being placed on the PS in my prediction, but instead he made the Initial roster. The trade that sent Richards away opened Dawson's spot, basically, so I was wrong about that. I had Damarious Travis getting cut from the squad, and that did happen. Because trades are unpredictable, Richards won't count against my total. That means I am now 58/74 correct.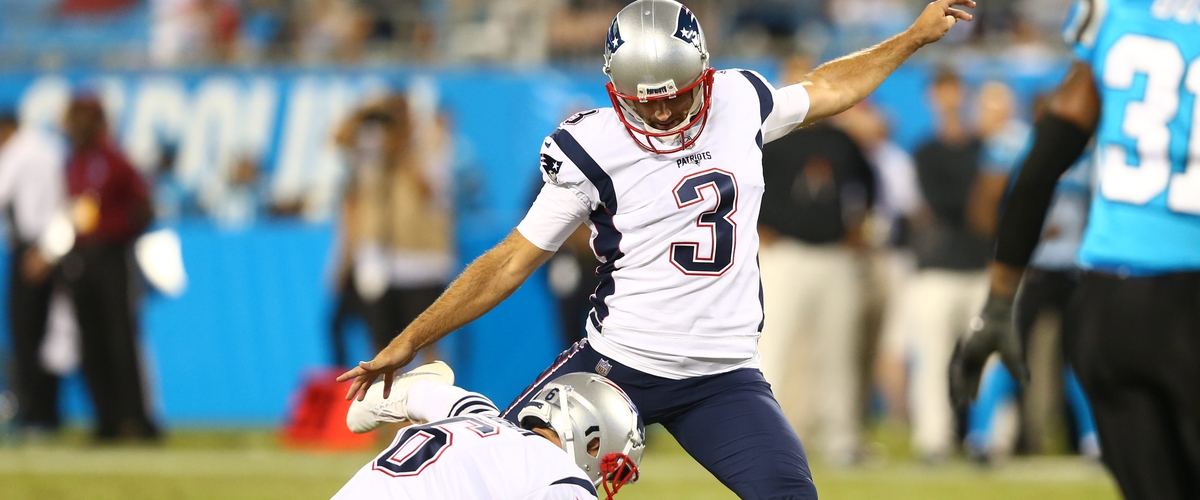 For Special Teams, I had Joe Cardona as the Long Snapper (correct), Stephen Gostkowski as the Kicker (correct) and Ryan Allen making the squad as our Punter while Corey Bojorquez was released (both correct). Therefore, I finished 62/78 correct, which is 79.4% correct. I have to say, I am pretty proud of myself, and I cannot wait to see what other moves the Patriots have up their sleeves before the season begins.
*** Next article: Recap of Week 1! ***