Week 2 Top 25: Major Upsets! Maryland worthy of top 25? Should FSU plummet?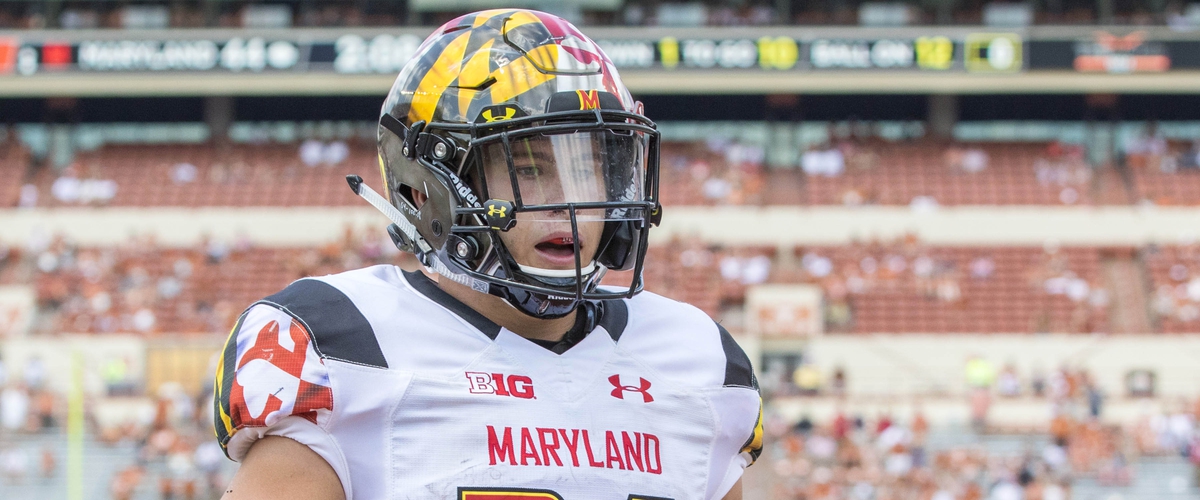 The College Football opening weekend was very exciting as we saw two HISTORIC upsets, when Liberty defeated Baylor in Waco 48-45 in a game that they had a 2.2% chance to win according to the FPI and Howard defeated UNLV 43-40 in the largest upset in NCAA history according to the FPI that gave them a 1.2% chance to win!
Perspective Sports Top 25:
Alabama 1-0*
Ohio State 1-0
Clemson 1-0
Penn State 1-0
Michigan 1-0
USC 1-0
Washington 1-0
Florida State 0-1*
Wisconsin 1-0
Oklahoma 1-0
Stanford 1-0
Auburn 1-0
Oklahoma State 1-0
LSU 1-0
Georgia 1-0
Miami (FL) 1-0
Virginia Tech 1-0*
Kansas State 1-0
Washington State 1-0
Louisville 1-0
Florida 0-1
Utah 1-0
Boise State 1-0
USF 1-0
West Virginia 0-1
Dropped out: Tennessee (25)
Other(s) receiving consideration: Tennessee, UCLA, Maryland & Colorado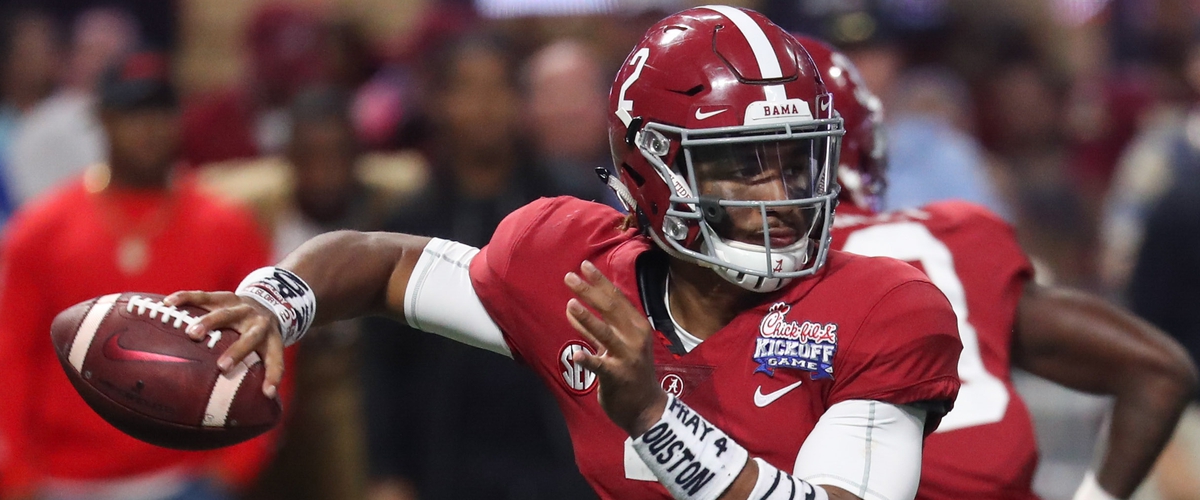 1 Alabama 1-0 (Last week (LW) 1): W vs Florida State 24-7
Alabama physically dominated Florida State, in all phases of the game, especially with their defense, which accumulated 2 interceptions and a fumble recovery. Alabama also commanded the game in the special teams department, where they blocked a field goal, punt and recovered a forced-fumble during a kickoff. Alabama ran away with this game in the second half shutting out the Seminoles 14-0. In the Crimson Tide's dominance they have firmly solidified themselves as the best team in the country.
This week: vs. Fresno State
8) Florida State 0-1 (LW: 4): L vs Alabama 7-24
Florida State not only lost the game to Alabama last week they also lost their starting quarterback Deondre Francois for the season with a torn patella tendon. Despite the Seminoles losing in blowout fashion which has caused most people to drop them a little further down but I personally don't believe in punishing teams for scheduling tough opponents, especially when that opponent is Alabama. Florida State HC Jimbo Fisher has announced that 3-star true freshman QB James Blackmon would be this week's starter when the Seminoles host Louisiana-Monroe. Overall Florida State is still a very talented team, but their status as a championship contender relies on the shoulders of James Blackmon.
This week: vs Louisiana-Monroe
17) Virginia Tech (LW: 24) vs West Virginia W 31-24
Virginia Tech played in the game of the week, when they held off rival West Virginia on their own 16 yard line as time expired. Virginia Tech's WR Cam Phillips had an outstanding performance as he reeled in seven receptions of 138 yards and a touchdown. Virginia Tech this weekend proved that they're not just preseason hype but are viable for a major bowl game bid after holding a Big 12 team in West Virginia offense that averaged 31 PPG and 485 yards per game to just 24 PPG despite allowing almost 600 yards (gave up 592 total yards).
This week: vs. East Carolina
Looking forward to next week we have a handful of prime time games as Stanford travels to play USC, Auburn will face Clemson and Oklahoma travel to Big Ten country to play Ohio State. There are also some potential upsets looming in week two.
What to watch for in week 2: *Ranking used are from the AP Top 25*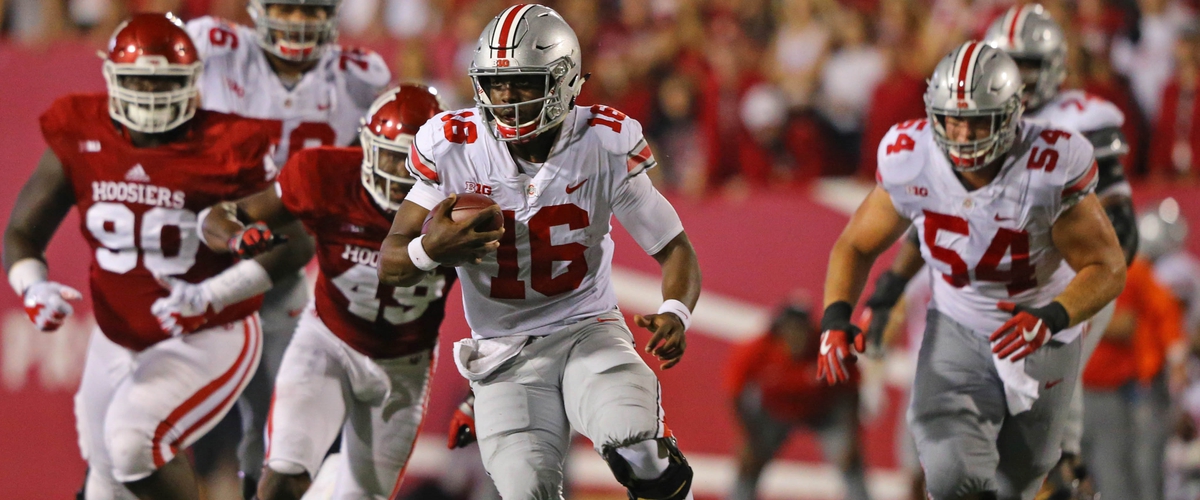 Game of the Week: 5) Oklahoma @ 2) Ohio State
This game is more than just two blue collar programs facing off, it's the clash of two major conferences looking to prove something. The Big Ten is starting to regarded as the best conference in all of College Football, and it certainly should be as they currently have four teams in the top 10, half of which are in the top four. But where the Big Ten is thought of in high regard, the same cannot be said for the Big 12, who is considered the worst conference and a conference that doesn't play defense.
This game will certainly be the most discussed game regardless of the outcome because of the aforementioned ramifications for each conference.
Prediction: Ohio State 45, Oklahoma 30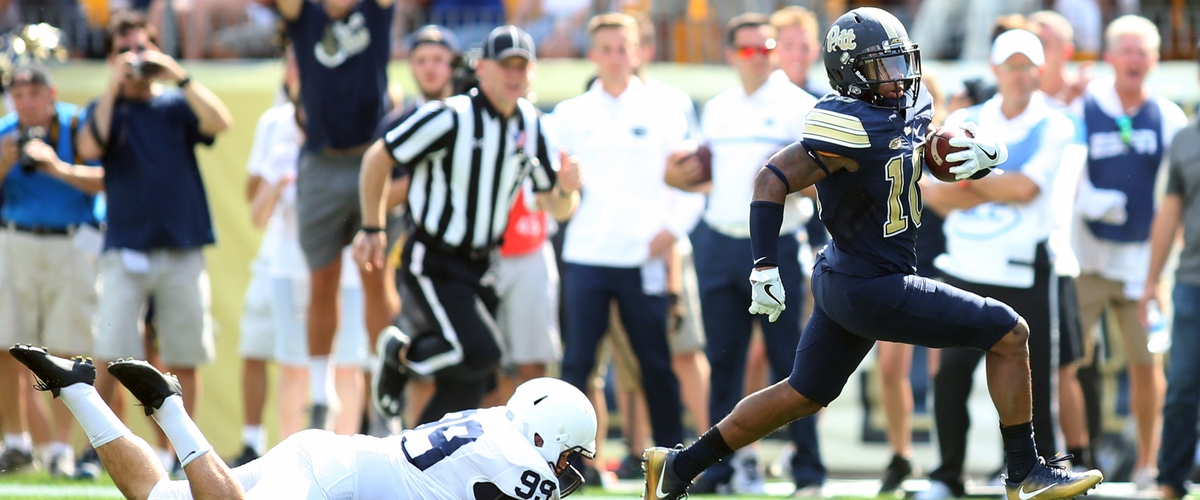 "Upset Alert" Game of the Week: Pittsburgh @ 4) Penn State
Pittsburgh last season played spoiler in a lot of their games one of which likely cost Penn State their spot in the College Football Playoff. Although I believe Penn State win come out of this matchup victorious, I still believe Pittsburgh will give them the same trouble they did last year when they ran for 341 yards and utilized the short pass to get into the endzone. The Pitt defense also caused major chaos for the Nittany Lions last season when they forced four turnovers, something I don't believe they'll be able to recreate. If Penn State can keep the score low and manageable they'll come out with revenge and their record intact.
Article written by: Marcus Marshall
Twitter: @Perspectivespo
Youtube.com/Perspectivesports