NYC FC Denies Union a Win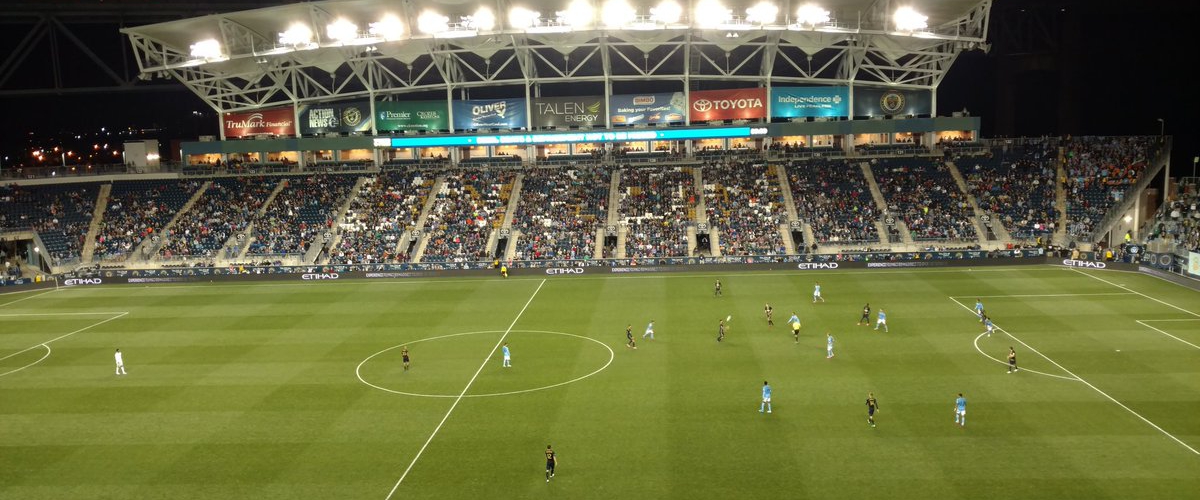 Chester PA: The Philadelphia Union are still looking for their 1st win of the 2017 season and they have had a couple close encounters through 5 games this season as on Friday night the Union took on New York City FC from Talen Energy Stadium in Chester PA. The Union come into game off a bad loss to Portland on April 8 while New York City enters battle against the Union off a loss to DC United also on April 8.
Lineups for the Union
https://twitter.com/PhilaUnion/status/853008007936049152
Lineups for New York City FC:
https://twitter.com/NYCFC/status/853008810750902272
The Union got ball to start the 1st half and they would have some very good scoring opportunities. New York City FC would also put the Pressure on the Union. It would be scoreless at the Half.
New York City FC got ball to start the 2nd half and they would open the scoring in the 52nd minute as Jack Harrison would blow one past Union goalie Andre Blake for the 1-0 lead. The Union would make multiple efforts to get back into the game but the NYC FC Goalir Sean Johnson would be up to the task. Adam Najem would make his Union Debut in the 71st minute. The Play of the game came as stoppage time would happen as David Villa would shoot the ball about 50 yards and beats Union goalie Andre Blake that would ice the game as New York City FC Takes down the Union 2-0 as the crowd of 16,553 voiced how angry they are as the Union continue to look for their 1st win of the season.
The Union look to get their 1st win on the season April 22 as they host Montreal while New York city FC takes on Orlando City SC on April 23.
Video:
Philadelphia Union Manager Jim Curtin:
https://www.youtube.com/watch?v=7UWisZqxT0o
Philadelphia Union Adam Najem:
https://www.youtube.com/watch?v=YmQvBXYITkk
Philadelphia Union C.J. Sapong:
https://www.youtube.com/watch?v=xAc3UQd_Usk
Philadelphia Union Alejandro Bedoya:
https://www.youtube.com/watch?v=4y_Can5sMuw
---