Timbers Chop down Union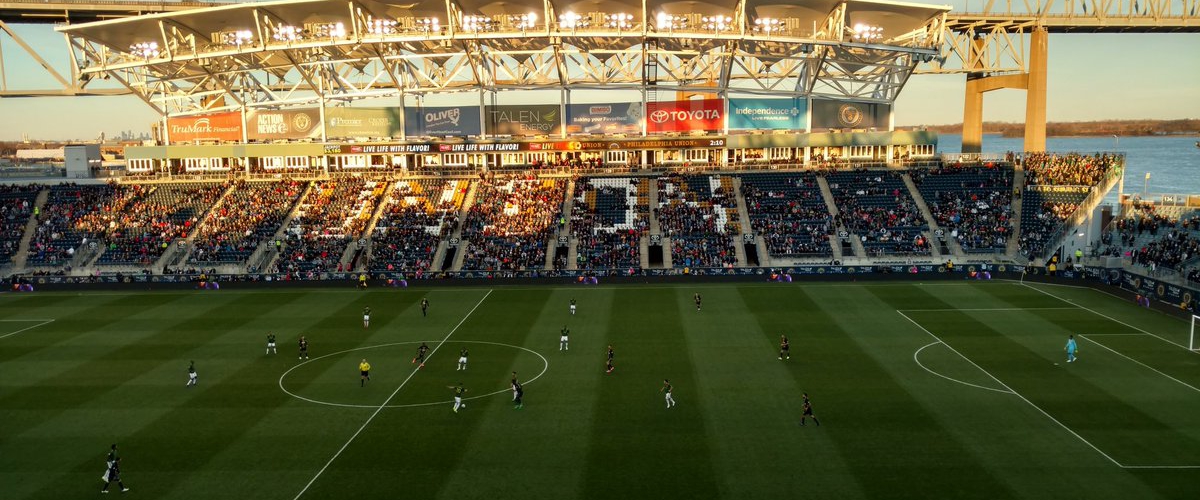 Chester PA: Its early in the 2017 MLS Season and all the teams in the league look to find their identity and that is what we had on Saturday night as the Philadelphia Union took on Portland Timbers from Talen Energy Stadium in Chester PA. The Union came into game with (0-2-2) record and off a loss to DC United on April 1 while Portland enters battle against the Union with (3-1-1) record and off a Tie to New England on April 2.
Union got ball to start the game and both teams had good scoring opportunities and the Union would break through 1st on goal by Richie Marquez in the 26th minute. Portland would answer the Union goal as they would score in the 32nd minute by Darlington Nagbe. it would be tied heading into halftime.
Portland got ball to start the 2nd half and Union would have some good shot attempts and Portland would answer with their own. This was a very physical half which saw 4 yellow cards. Portland would take the lead in the 66th minute on goal by Roy Miller for 2-1 lead, Timbers would ice the game on Penalty Kick by Fanendo Adi in the 88th minute. Portland would win this game and a Crowd of 15437 went home angry.
The Union look to get their 1st win on the season on April 14 vs NYCFC while Portland moves on to play Sporting KC on April 15.
Video:
Philadelphia Union Manager Jim Curtin:
https://www.youtube.com/watch?v=3okjF-FLFN8
Philadelphia Union Goalie Andre Blake:
https://www.youtube.com/watch?v=sK-A6CW5MAU
Philadelphia Union Keegan Rosenberry:
https://www.youtube.com/watch?v=OwVqlPm5NTY
Philadelphia Union Richie Marquez:
https://www.youtube.com/watch?v=5BCA7ISDbVs
Portland Timbers Manager Caleb Porter:
https://www.youtube.com/watch?v=Fu9d7j12et0
---