Union Blew 3 Goal Lead in Tie vs Montreal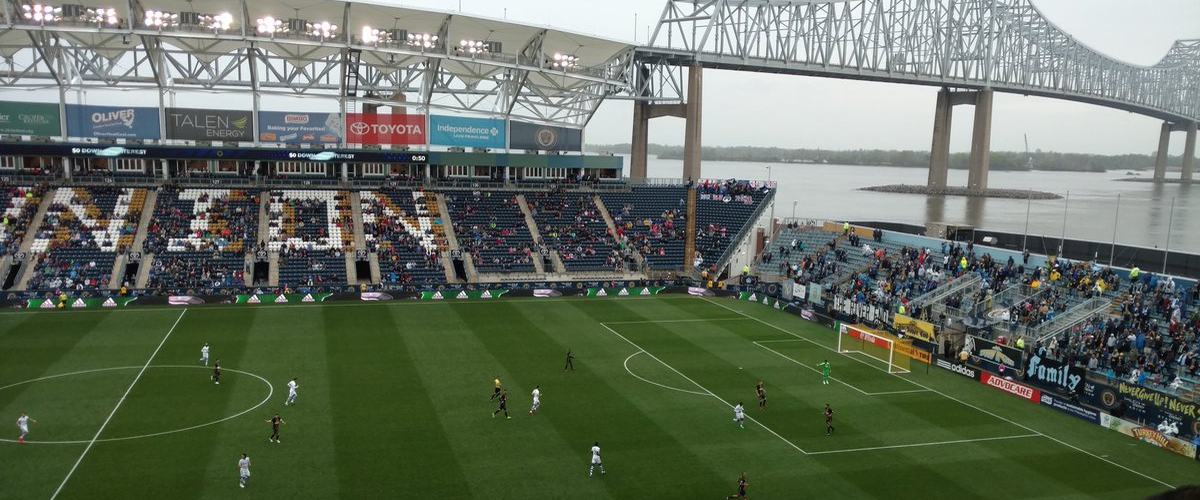 Chester PA: It's early in the 2017 season and all the teams are trying to find out who they are and see what they do to get better from 2016 season. On Saturday afternoon the Philadelphia Union took on Montreal Impact. The Union are still looking for their 1st win of the season as they lost to NYCFC on April 14 while Montreal comes into game against the Union off a win over Atlanta on April 15. The Union last win was on August 27,2016 when they defeated Kansas City.
Lineups:
Montreal:
https://twitter.com/impactmontreal/status/855818052721627141
Philadelphia:
https://twitter.com/PhilaUnion/status/855815992240463872
The Union would start the game with the ball and they would open the scoring in the 5th minute on Goal by Roland Alberg for the early 1-0 lead, this is the start the Union needed in order to get their 1st win on the season. Union would make it 2-0 in the 23rd minute on Goal by CJ Sapong, in the 39th minute, union player get tackled in the box and referee calls for Penalty Kick and Roland Aberg would take it and he would core for a 3-0 lead. The Impact would get on the board as they scored in the 41st minute on goal by Ignacio Piatti as the Union took a 3-1 lead into halftime.
In the 2nd half, the Union would keep the pressure on but they could not get it past the Montreal goalie Evan Bush. Montreal Anthony Jackson-Hamel would score 2 goals in the 67th & 87th minute to tie the game at 3. The game would end in 3-3 tie and the BOOOOOOO Birds came out as the Union continue to look for their 1st win on the season. With the loss the Union fall to 0-4-3 in 7 games and Montreal goes to 1-2-4 in 7 games.
The Union will look for their 1st win of the 2017 season as they head out west to take LA Galaxy on April 29 while Montreal now heads home to do battle against Vancouver also on April 29.
Video:
Philadelphia Union Coach Jim Curtin:
https://www.youtube.com/watch?v=XsYPJXMnSD8
Philadelphia Union Alejandro Bedoya:
https://www.youtube.com/watch?v=MUFklNzRcOE
---