Union get Revenge as they Shutout Columbus Crew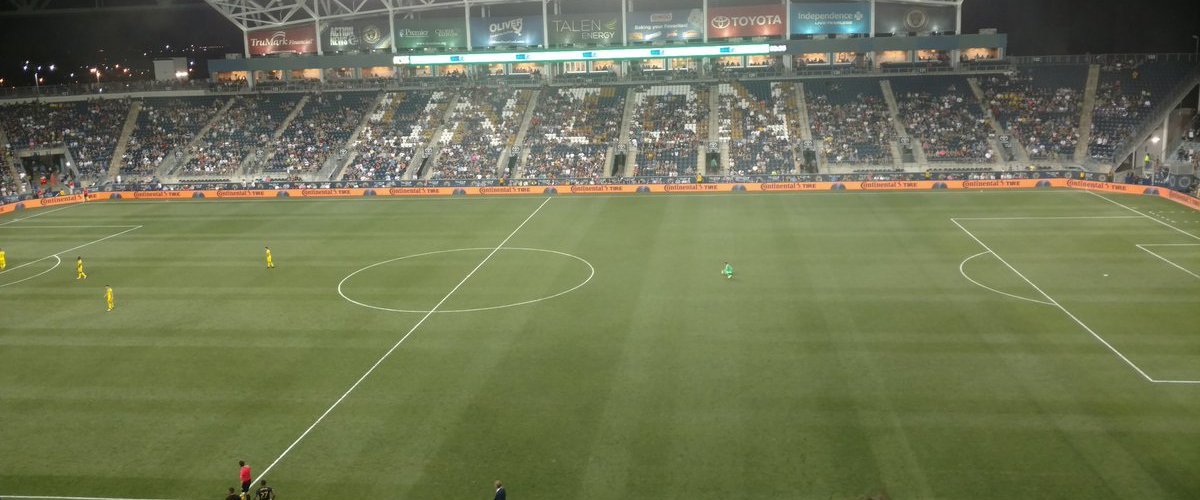 Chester PA: We are at the point of the season where teams are trying to figure out if they are in the playoff race as there is 2 months left in the regular season. The Philadelphia Union looks to get back to their winning ways as they took on Columbus Crew from Talen Energy Stadium in Chester PA on Wednesday Night. This is the rematch between the Union & Crew as Columbus took down the Union on July 22.

Lineups:

Philadelphia Union:
https://twitter.com/PhilaUnion/status/890340130258595840
Columbus Crew SC:
https://twitter.com/ColumbusCrewSC/status/890340024155332608

Columbus starts the game with the ball and both teams would have good scoring chances but both goalies were up to the test. The Scoring would open up in the 20th minute as Ilsinho puts home the goal off a nice pass from C.J. Sapong for 1-0 lead. The referee would change the game as the red card came out in the 35th minute for Columbus Jonathan Mensah as he took down Union CJ Sapong for a scoring opportunity and the Union could not cash in as Roland Alberg shot hit the post and did not go in. Union would lead 1-0 at Halftime.

The Union would add to the lead in 66th minute on goal by CJ Sapong for 2-0 lead, the red card would come out again this time in the 76th minute on Columbus Lalas Abubakar for a dirty hit after the play. Marcus Epps would ice the game for the Union and it was a big goal and it was his 1st career MLS Goal. A crowd of 15413 saw the Union pick up a huge 3 points to keep their push for the playoffs continues with 3-0 win.
The Union will look to keep the momentum as they head to New England on July 29 while Columbus tries to bounce back against Real Salt Lake also on July 29.
Video:
Philadelphia Union Jim Curtin:
https://www.youtube.com/watch?v=SQHrDTyO4sc
Philadelphia Union Marcus Epps:
https://www.youtube.com/watch?v=KJ0HuOhGXyg
Philadelphia Union C.J. Sapong:
https://www.youtube.com/watch?v=H7kWdD5aGII
Philadelphia Union Alejandro Bedoya:
https://www.youtube.com/watch?v=9OsS9GesLiw
---