Bases-Loaded: Jake Arrieta agrees to a Three-year, $75 Million deal with the Philadelphia Phillies!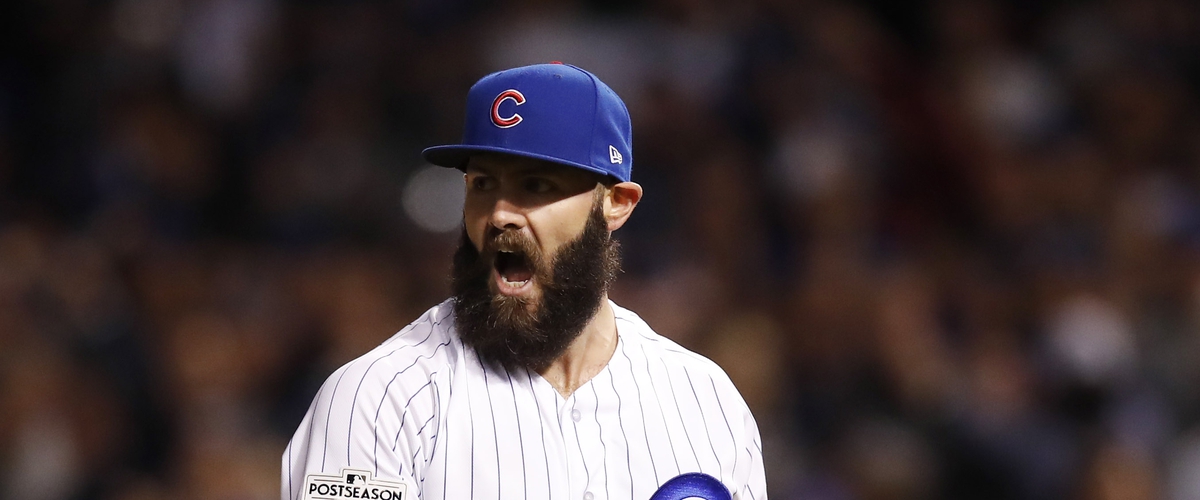 This afternoon, the Philadelphia Phillies and 2015 NL CY Winner, Jake Arrieta agree on a three-year, $75 million contract. Arrieta spent the last five seasons with the Chicago Cubs including winning the 2016 World Series ending a 108 year sports championship drought the longest championship drought in sports history at the time.
My Thoughts:
I love this signing as Jake is a veteran starting pitcher that will help this young pitching stuff as him and Aaron Nola will be a very good 1-2 punch. Both guys will be innings eaters. Arrieta brings in leadership to a young locker room with a first year manager. Him and Carlos Santana are gonna be the leaders in the locker room and will be guys the younger players look up to. Here's a fun fact: Santana and Arrieta faced each other in the 2016 World Series and now they're teammates. Arrieta didn't have a great season last year but he still manage to win 14 games but lost 10 and had an ERA of 3.53 which isn't horrible. I'm looking forward to seeing him pitch at CBP in a Phillies uniform.
Welcome to Philly Jake!
---