Angel By Committee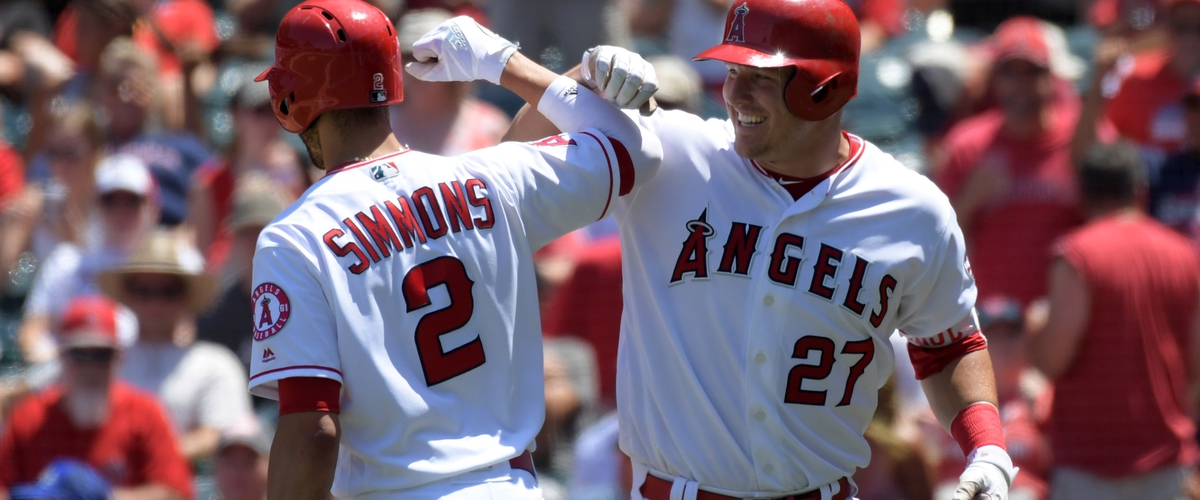 With the trade deadline approaching, Billy Eppler and the Angels find themselves in a precarious position. An optimistic view sees the Angels on the brink of making the playoffs for the first time since 2014. Perhaps adding a 2nd baseman (with the departure of Danny Espinosa) here and a starting pitcher there and voila you have the makings of a playoff team. A pessimist view paints quite a different picture. Disregarding the massive starting pitching injury count, the Angels have been playing way over their heads and should sell off their tradeable assets because even if this team were to take a wild card spot, it would be a short stay in the playoffs with either a one game exit in the Wild Card Game or quick series in the ALDS. My opinion of the current situation leans more toward the latter option. The fact that it is late July and the Angels are still in playoff contention is a testament to the Angel by committee approach which has produced greater than expected results up to this point in the season. Below is a list to name a few:
1. All World Mike Trout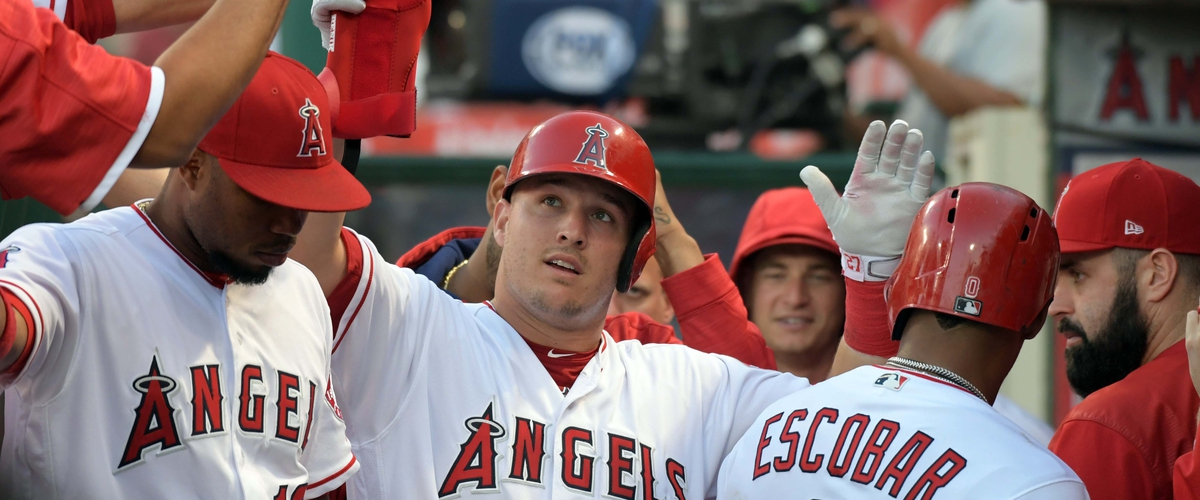 2. The strength and economic feasibility of the bullpen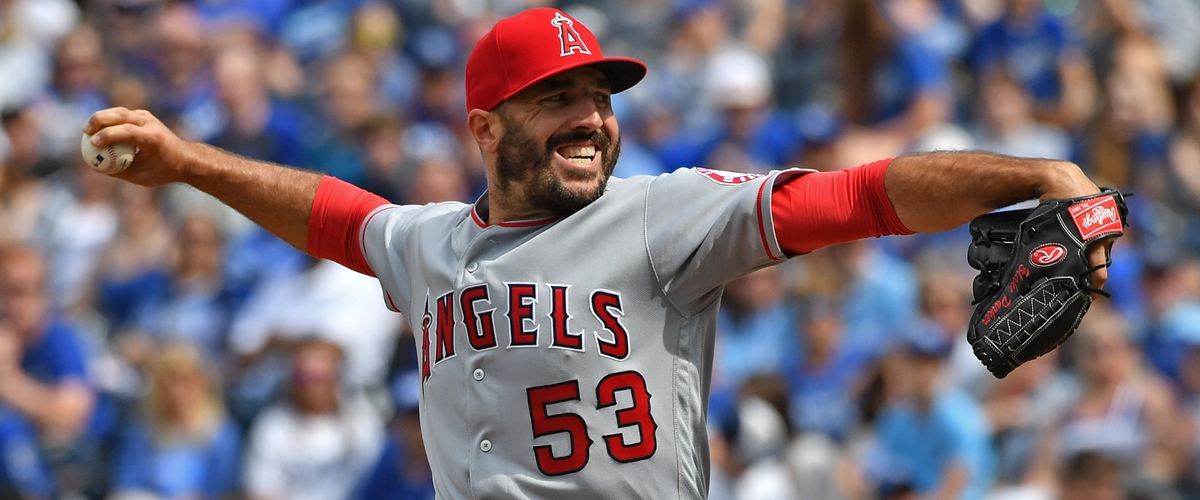 a. Ranks top 10 in 5 major categories: BB, BAA, ER, ERA and Wins
b. Current payroll of active members of the bullpen ($6,742,000); this figure is less than 20 individual relief pitcher contracts
c. Unfortunately one of those contracts is Huston Street (not active) who is set to make $9,000,000 over an injury plagued year
d. The Angels have experienced one of the best bullpens in baseball thanks to career years from 4 out of 6 current active pitchers. New acquisitions Blake Parker (1-year $560,000) and Bud Norris (1-year $1,750,000) have provided a reliable one-two punch at the back end of the bullpen to close games out for much of the year as Norris has converted 15 of 17 saves. Yusmeiro Petit (1-year $2,250,000) and David Hernandez (1-year $535,000) have yielded positive returns for the Halos posting a combined ERA of 2.52. Home grown products Cam Bedrosian (1-year $535,000) has regained his near unhittable form from 2016 while youngster Kenyan Middleton (1-year $535,000) has made his presence felt at the big league level displaying his competitive edge highlighted when he struck out Cody Bellinger last month.
3. A healthy Albert Pujols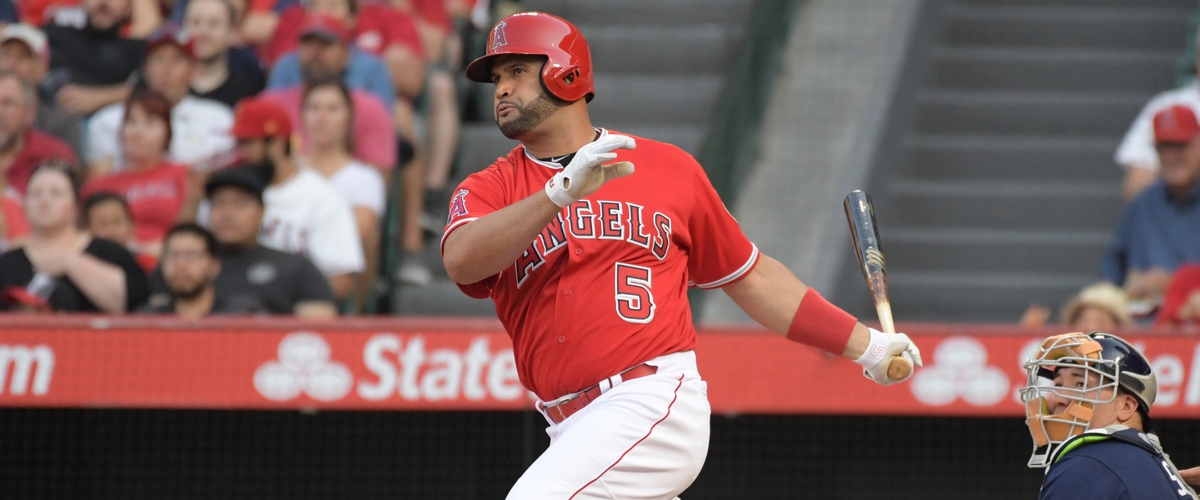 a. Team leader in RBIs with 59 on the year
b. Only missed 10 games thus far
4. Andrelton Simmons offense matching his defensive excellence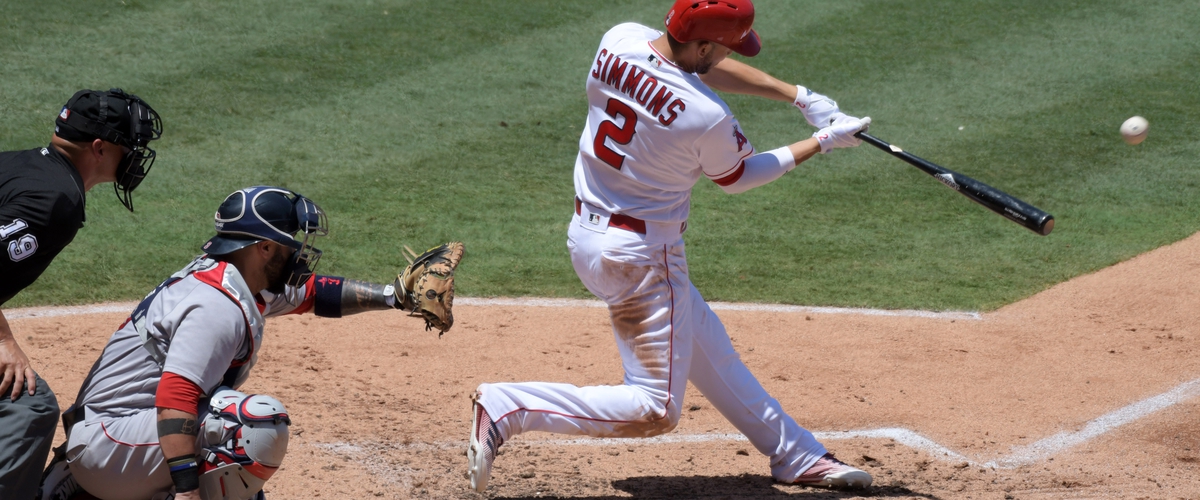 a. 11 homers on the year (only the 2nd time in his career he has hit double digits)
b. A sizzling .300 BA
c. Career high 13 SB
5. The call up of Eric Young Jr. "EYJ"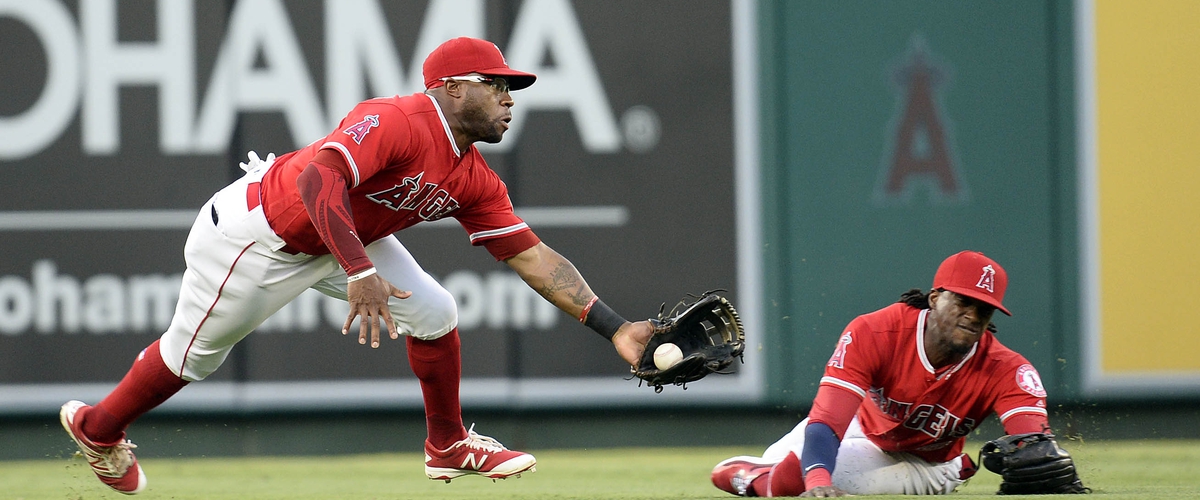 a. Passion and energy matched by performance during Mike Trout's absence
b. In 34 appearances EYJ batted a solid .260, with 8 SB and a .336 OBP in addition to a couple of walk off hits and game saving defensive plays
6. Martin "the throw out machine" Maldonado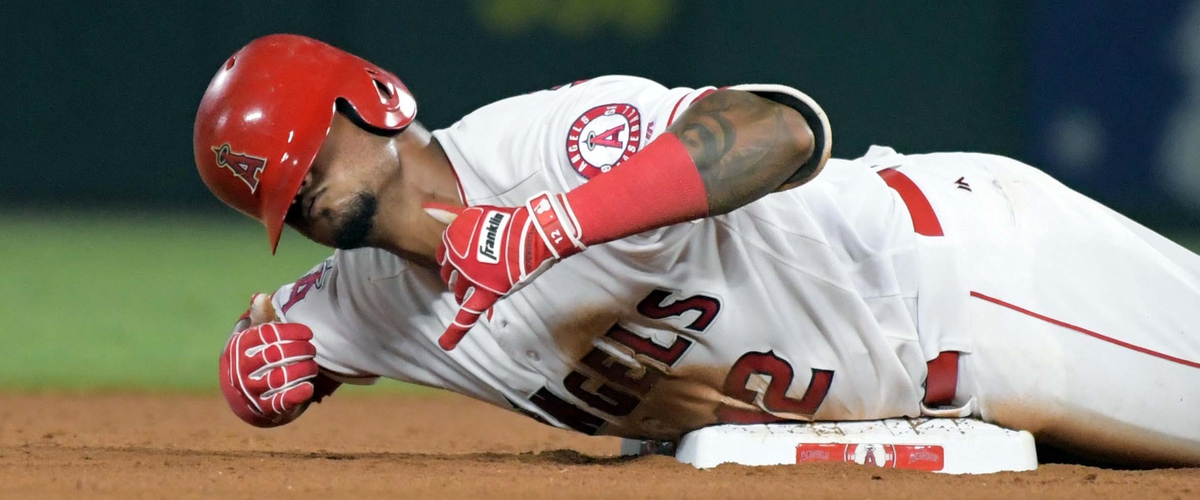 a. Base stealers beware as Maldonado has the 4th best CS% at .422
Even with all the collective contributions listed above, the Angels face an uphill battle at 39-42 as they are getting little support from their starters, who have a combined record of 31-39 and are tied for 3rd for the most HR given up in baseball. When it comes to winning time in the postseason, teams that have historically made runs, have had at a least a couple of reliable starters who possess the ability to pitch deep into games. The Angels currently hope to get 5 innings from their starters. Given that the the best starters for the Angels are on the shelf and won't be available until the beginning to mid-2018 season, I propose and hope that Eppler takes a long-term approach this trade deadline and sells off as many non-integral assets (players not named Trout, Simmons, Pujols, Calhoun, Maldonado) in return for as many young arms that the market has available. Realistic expectations in my view for the Angels include a playoff appearance in 2018 and a deep playoff run in 2019. To position themselves for 2018 and beyond the Angels should deal the following players below:
Yunel Escobar 3B - #0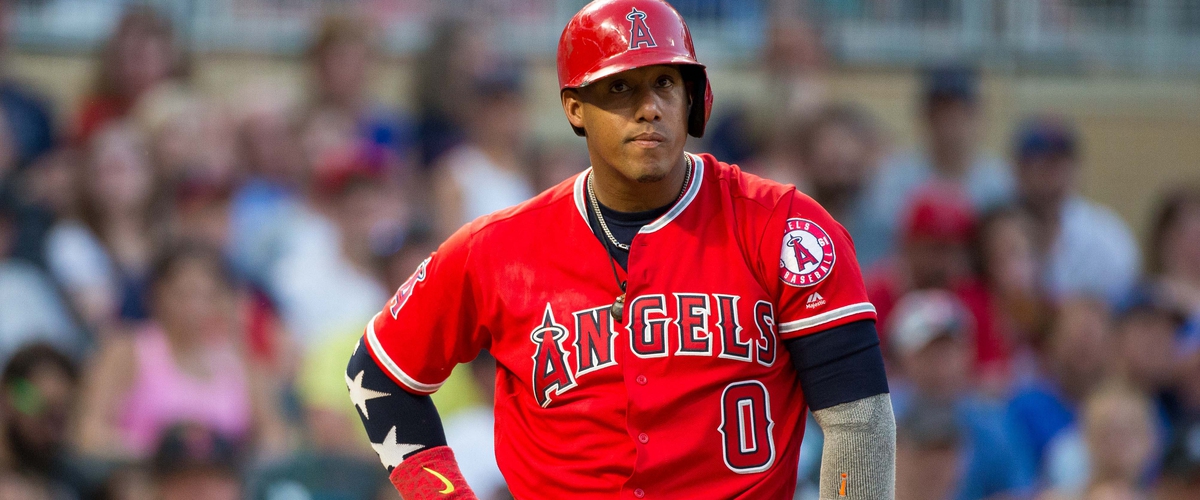 Yunel Escobar once again finds himself on my sell list due to his defensive limitations and hollow offensive numbers. With the demand for a 3rd baseman high from teams such as the Yankees or Red Sox, the Angels would be wise to get rid of Escobar and open up playing time for the young prospect Kaleb Cowart. The Angels depth of Cowart and Valbuena, makes this type of move easier to absorb while also giving meaning playing time to a player that the Angels have been wanting to take the reigns at 3rd.
Huston Street RP - #16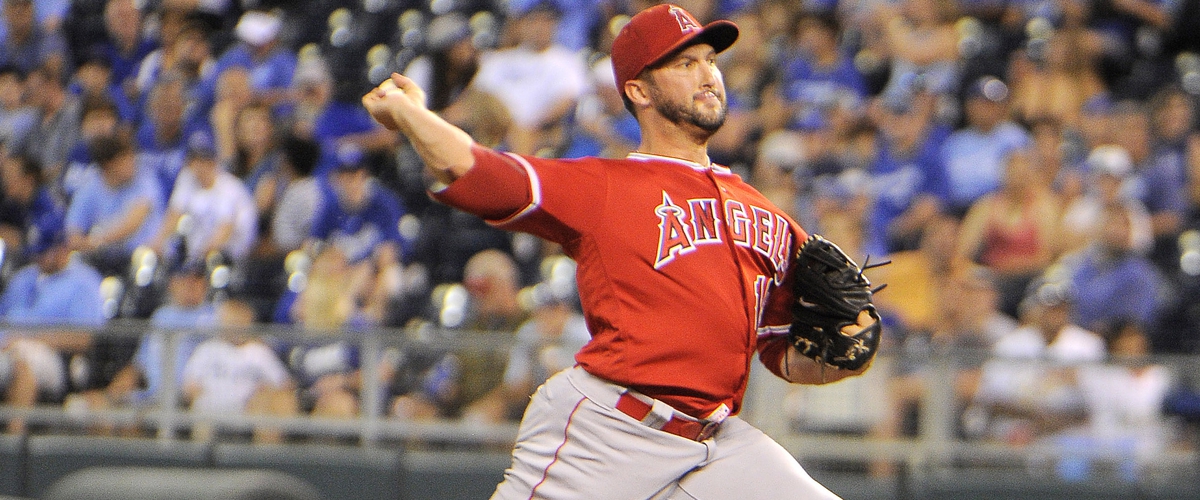 Street has worn out his welcome with the Halos as his playing time has been sharply reduced and more recently has spent more time on the DL rather than on the field. While the numbers might not be attractive to a prospective buyer, the Angels can still sell the accomplishments of Street's career which can't be taken away. Unfortunately for the Angels, they weren't able to cash in on the greatness of Street. Moving Street for any sort of compensation would be a plus at this point.
C.J. Cron 1B - #24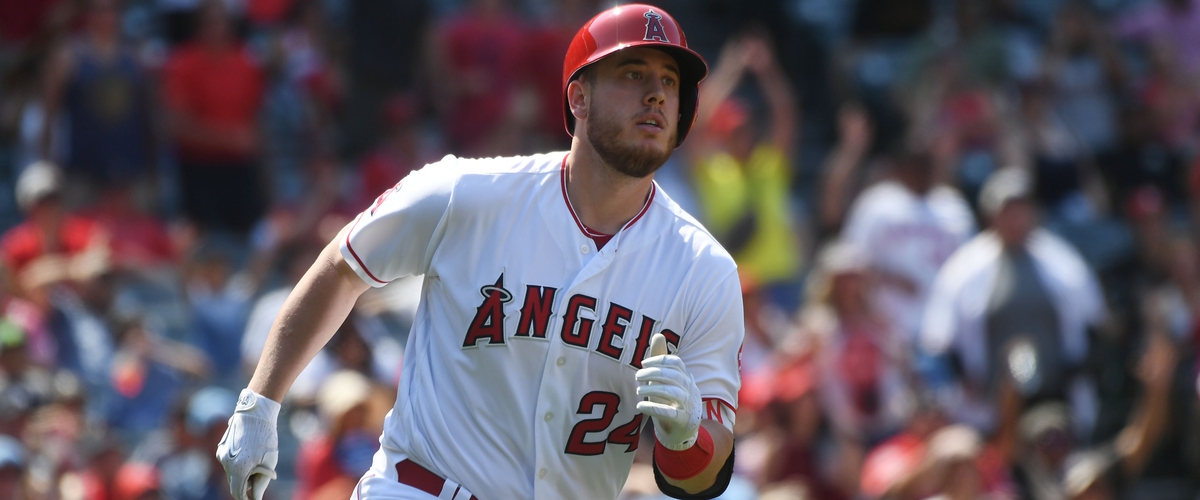 Once thought to be the every day 1st baseman of the future for the Angels, Cron has seen better days as he has had to deal with being sent down to the minors on multiple occasions this season. The one selling point that that Angels can make when selling Cron is his power. When he is able to connect and put his power into a pitch, Cron has the ability to drive the ball out of the park as good as anyone in MLB. Unfortunately for Cron, he hasn't been able to have the type of production that the Angels were hoping for having failed to reach the 20 HR mark in any season. Time has seemed to run out for Cron who has been unable to hold down the fort at 1st base.
Conclusion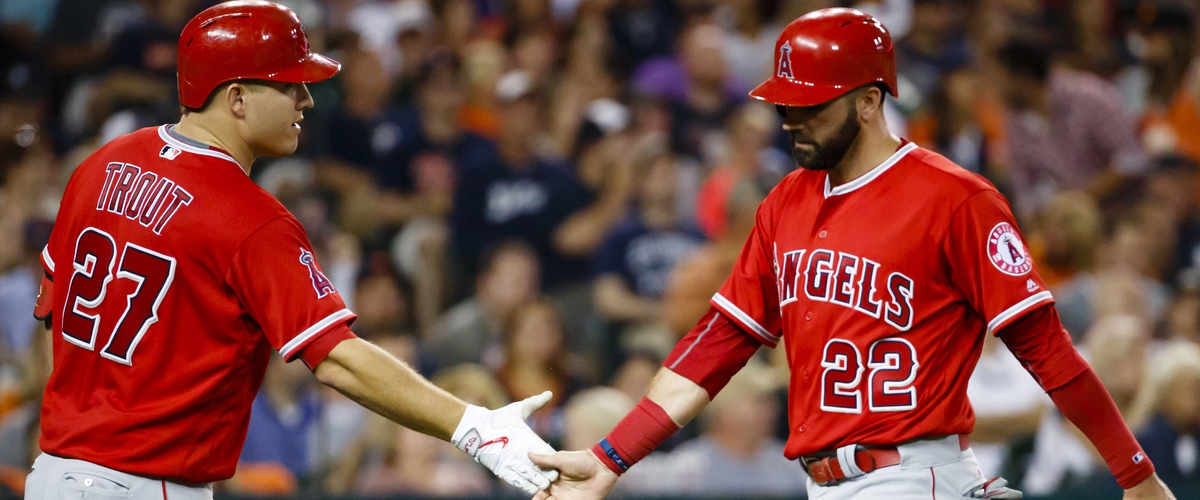 While this Angels team will more than likely not make the playoffs this year, unlike seasons past they have exceeded expectations up to this point thanks to many unexpected performances. Even with losing the best player in baseball for a significant amount of time and dealing with a make shift starting pitching staff, the Angels have managed to stay competitive and display a competitive nature that hasn't been seen for the past few seasons. While selling at the trade deadline can be perceived as a signal of surrender, the Angels front office should not be a prisoner of the moment and should shift focus to the 2018 and 2019 seasons when the Angels can make some real noise and make a deep run in the playoffs instead of squeaking in and accumulating an expensive rental that can hinder them in upcoming free agency period.
---