Dodgers Free Agent Needs
The Dodgers head into the offseason with a lot of question marks at significant positions as players hit the open market in the likes of Kenley Jansen, Rich Hill, Justin Turner and Chase Utley. While the Dodgers signed Rich Hill on Monday, securing the best free agent starting pitcher on the market to strengthen their depth behind Clayton Kershaw, the Dodgers must now turn their attention to their other most pressing needs:
1) Closer
2) Setup Man/Middle Reliever
3) Third Baseman
Kenley Jansen #74 - Closer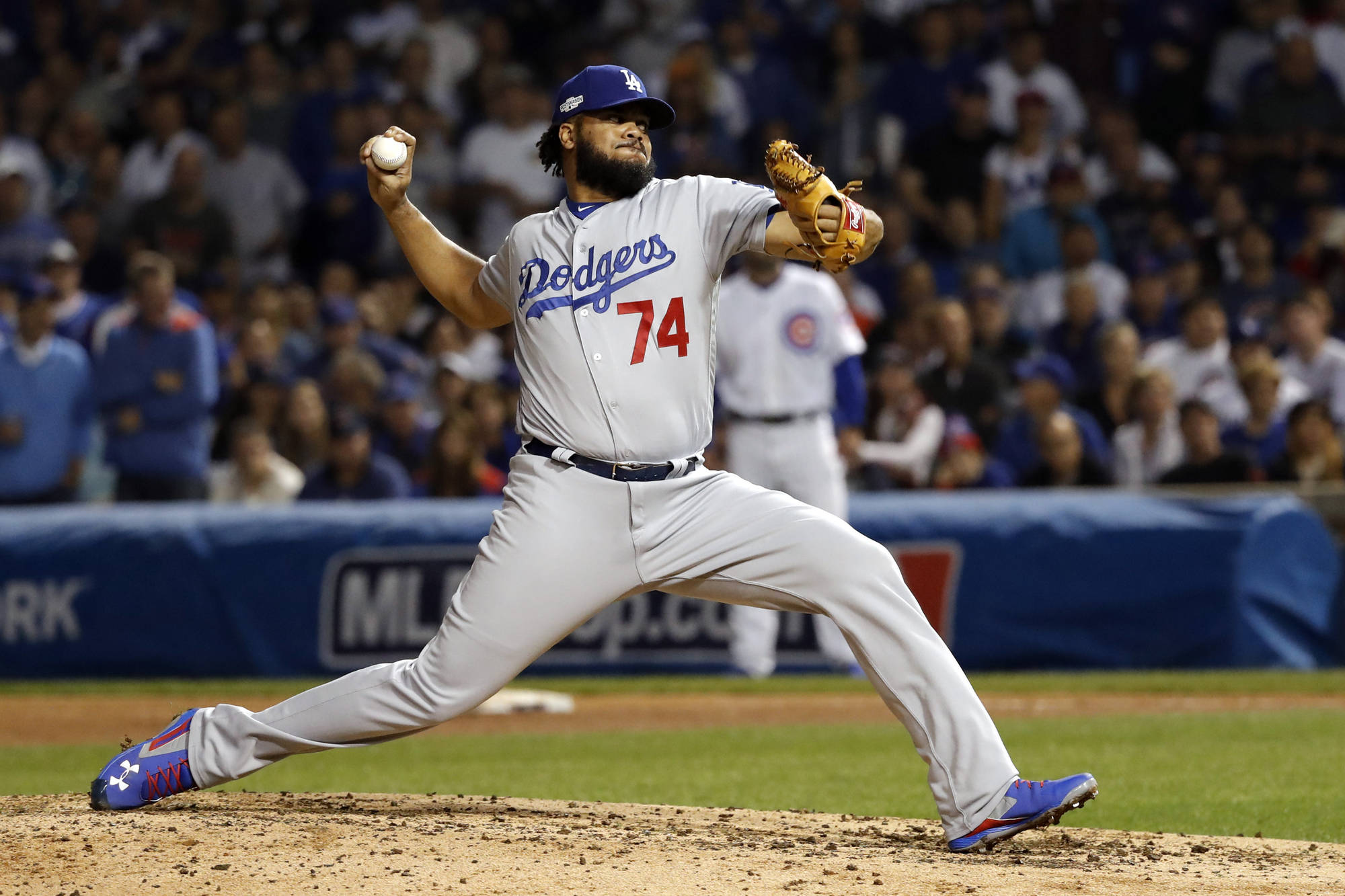 Jon Durr-USA TODAY Sports
No relief pitcher was relied upon more by the Dodgers in the postseason than Kenley Jansen as he appeared in 7 games pitching 11.2 innings. Jansen pitched his best when it counted most striking 19 over that span and nearly making a 9-out 3 inning save versus the Nationals. Jansen is the rock of the bullpen who can shut the door down on opponents as he now holds the all-time save record in Dodgers history with 189 career saves. While still in the middle of his prime at age 29, Andrew Friedman and Dodger management should lock in Jansen for the next 4-5 years as there is no better feeling for a ball club than knowing that you can hand the ball over to your closer to get the W. With Aroldis Chapman off the market, the Dodgers must bring back Jansen to continue to do what he does best.
Brad Ziegler #29 - Setup Man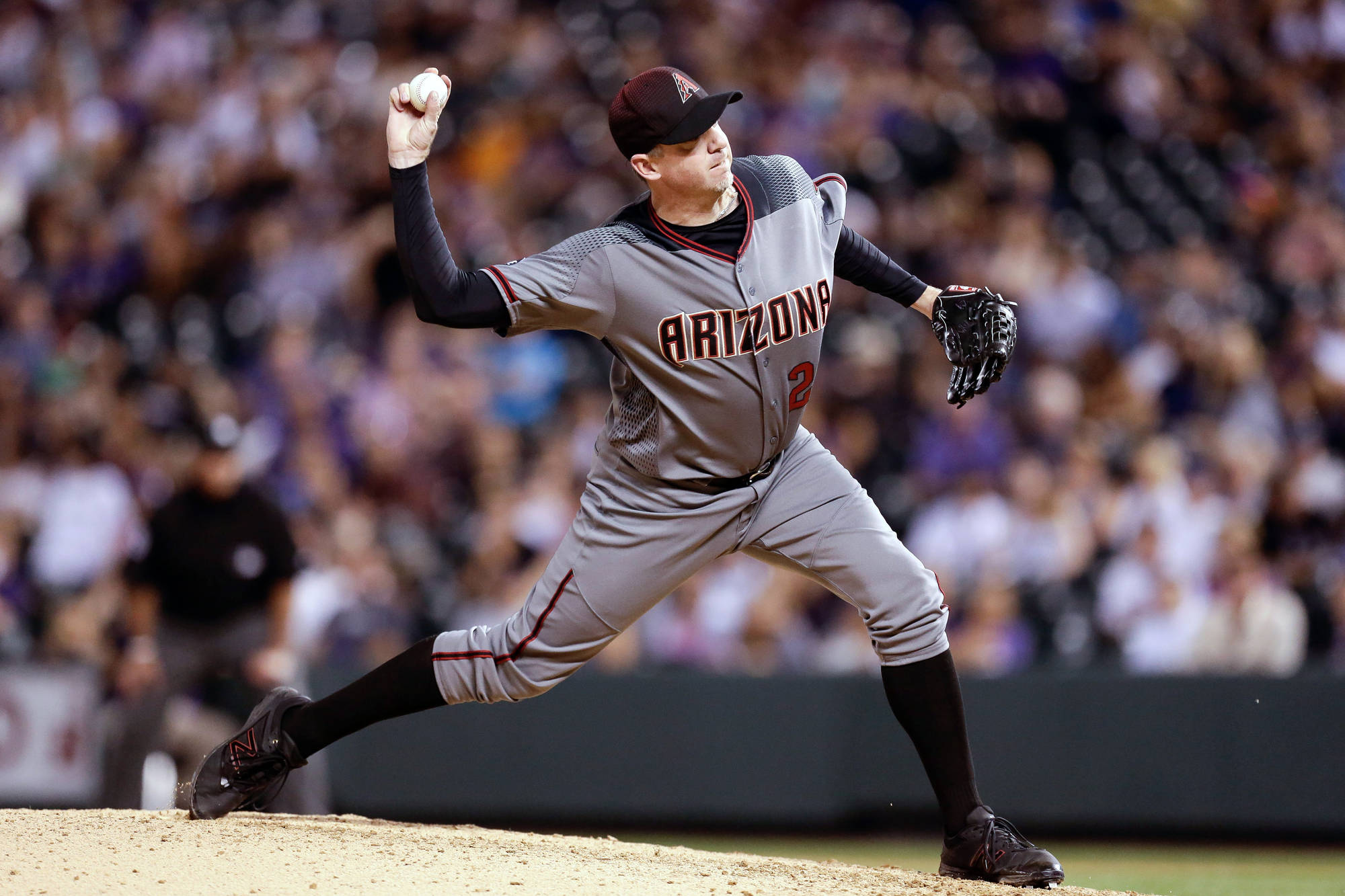 Isaiah J. Downing-USA TODAY Sports
A player who isn't getting enough attention as his stats would indicate this free agent period is Brad Ziegler. The Dodgers should take a run at Brad Ziegler to fill their need in a setup role for Kenley Jansen. During the postseason, the only pitchers that Manager Dave Roberts trusted consistently were Joe Blanton and Kenley Jansen. Given that Joe Blanton had a career year with a 2.48 ERA and in all likelihood will probably balance out closer to his average career ERA of 4.35 next year, Ziegler could fill in as an instant impact reliever. With a career ERA of 2.44 over a 9 year span, Ziegler has the track record to come in and be the perfect setup man for the Dodgers as question marks surround Blanton's consistency and the uncertain recovery of breakout reliever Adam Liberatore.
Joe Blanton #55 - Middle Reliever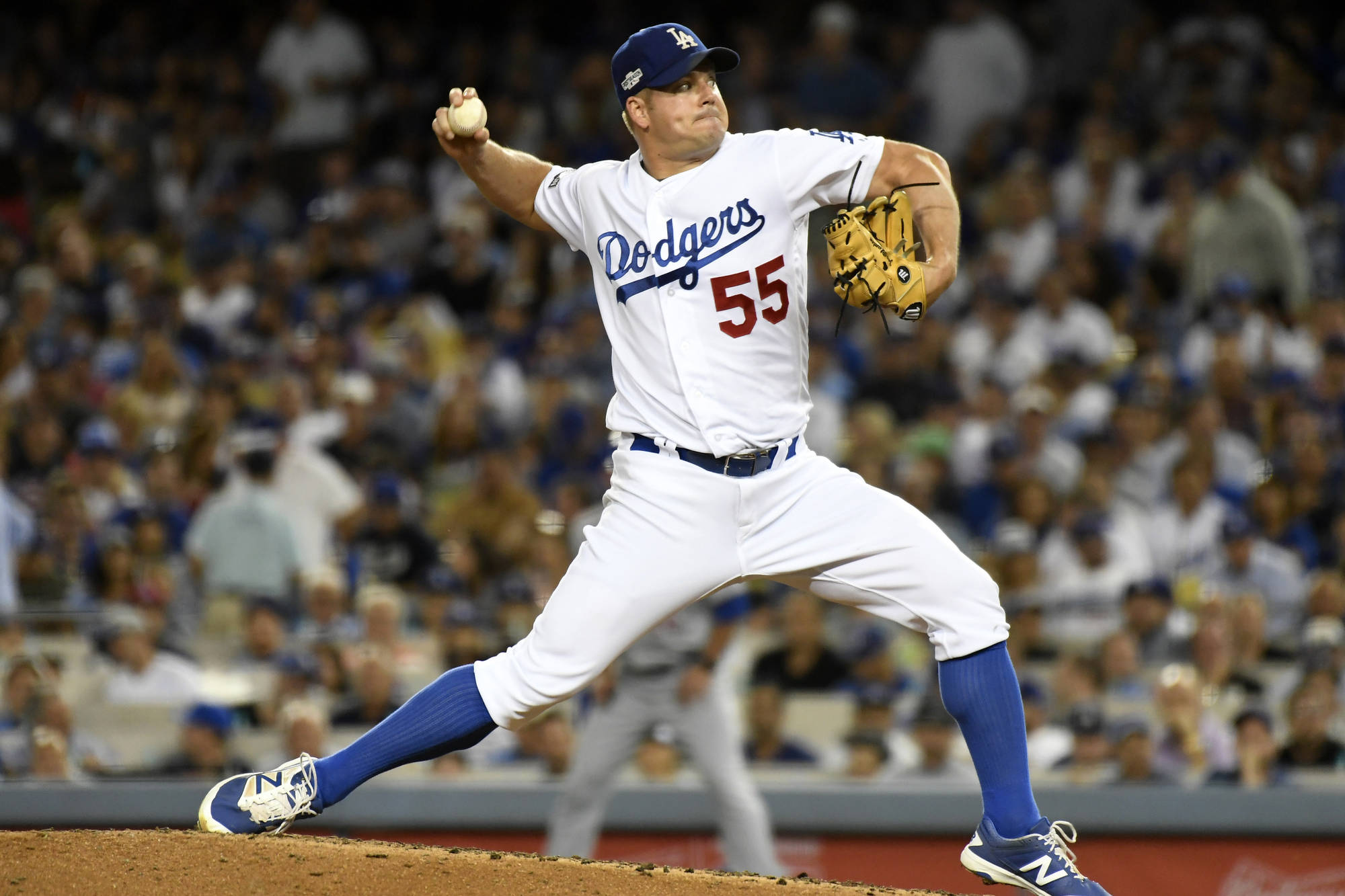 Richard Mackson-USA TODAY Sports
Coming off a career year, Joe Blanton became a trustworthy player for the Dodgers throughout the entire year with career bests in Holds (28) and ERA (2.48). By far the best value pickup of the offseason from a year ago, the Dodgers should bring back Blanton as a middle reliever. Dodger management should be skeptical in the back of their minds of a repeat performance by Blanton considering his limited success until this past season with the Dodgers. If the Dodgers sign Jansen and Ziegler, Blanton should find success in his ideal role as a middle reliever. Strengthening the bullpen will save Blanton's arm throughout the season and help keep him fresh once the playoffs come around. If brought back at a manageable price in a non-setup man role, the Dodgers should feel confident in resigning Blanton.
Justin Turner #10 - Third Baseman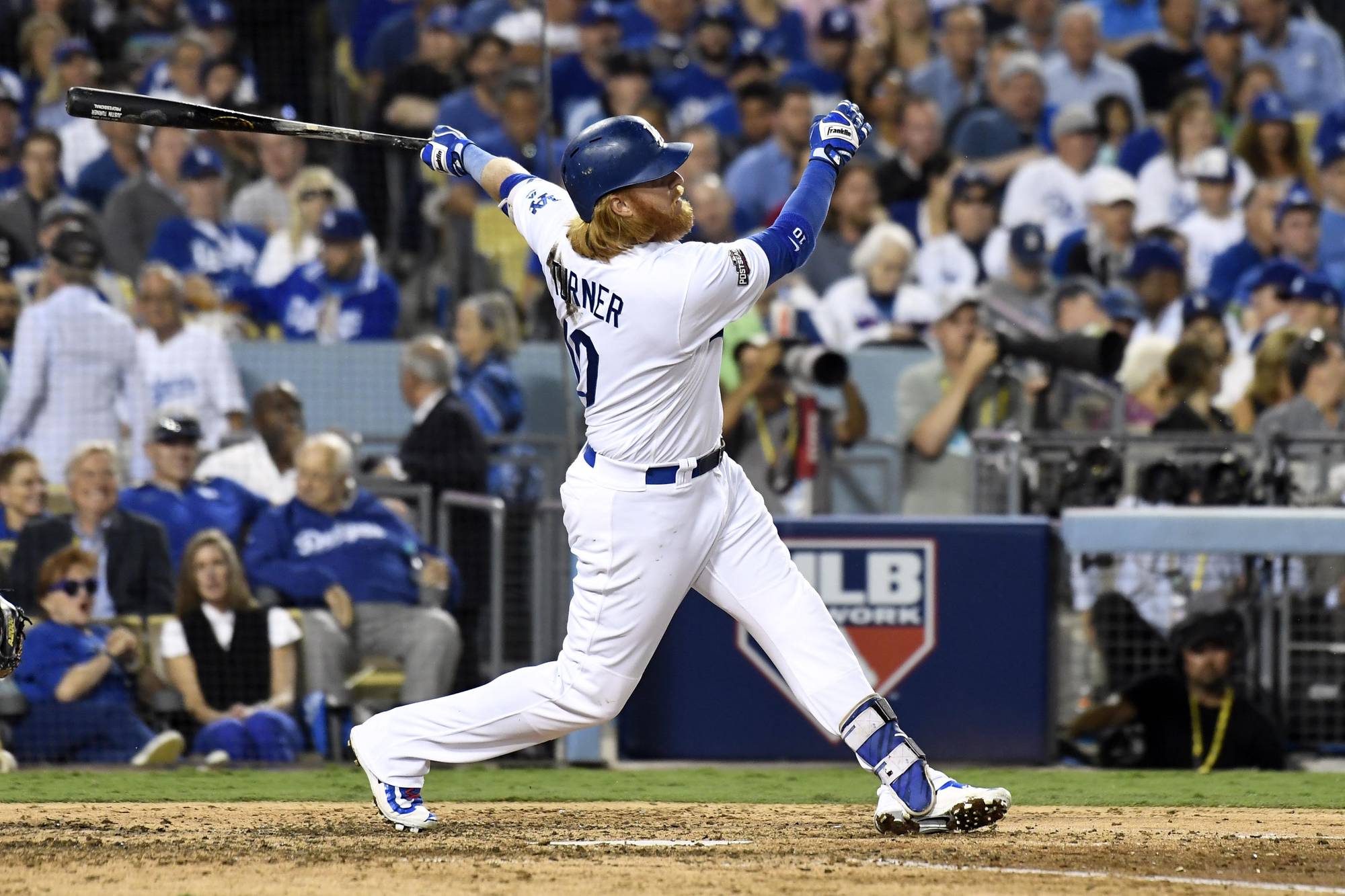 Richard Mackson-USA TODAY Sports
Like many of the Dodger free agents on the market, Justin Turner leads the way as the best third baseman on the market. Management may be concerned on the price tag associated with Turner as he could easily jump to $15 million a year, however, there is no better option on the market especially considering Turner's postseason performance. With 10 hits, 8 RBIs and a career postseason batting average of .357, Turner has shown his value not only at the plate in clutch situations but also with the glove as he finished as a finalist for the NL Gold Glove Award in 2016. With a WAR of 5.0, Turner will be a key piece to bring back as he provides an optimistic attitude in the clubhouse and can spark energy into this ball club in any situation. With such a young nucleus of players, Turner fits into the present and future plans at age 32 and would be hard to be replaced for both his production and leadership role on the team.
Conclusion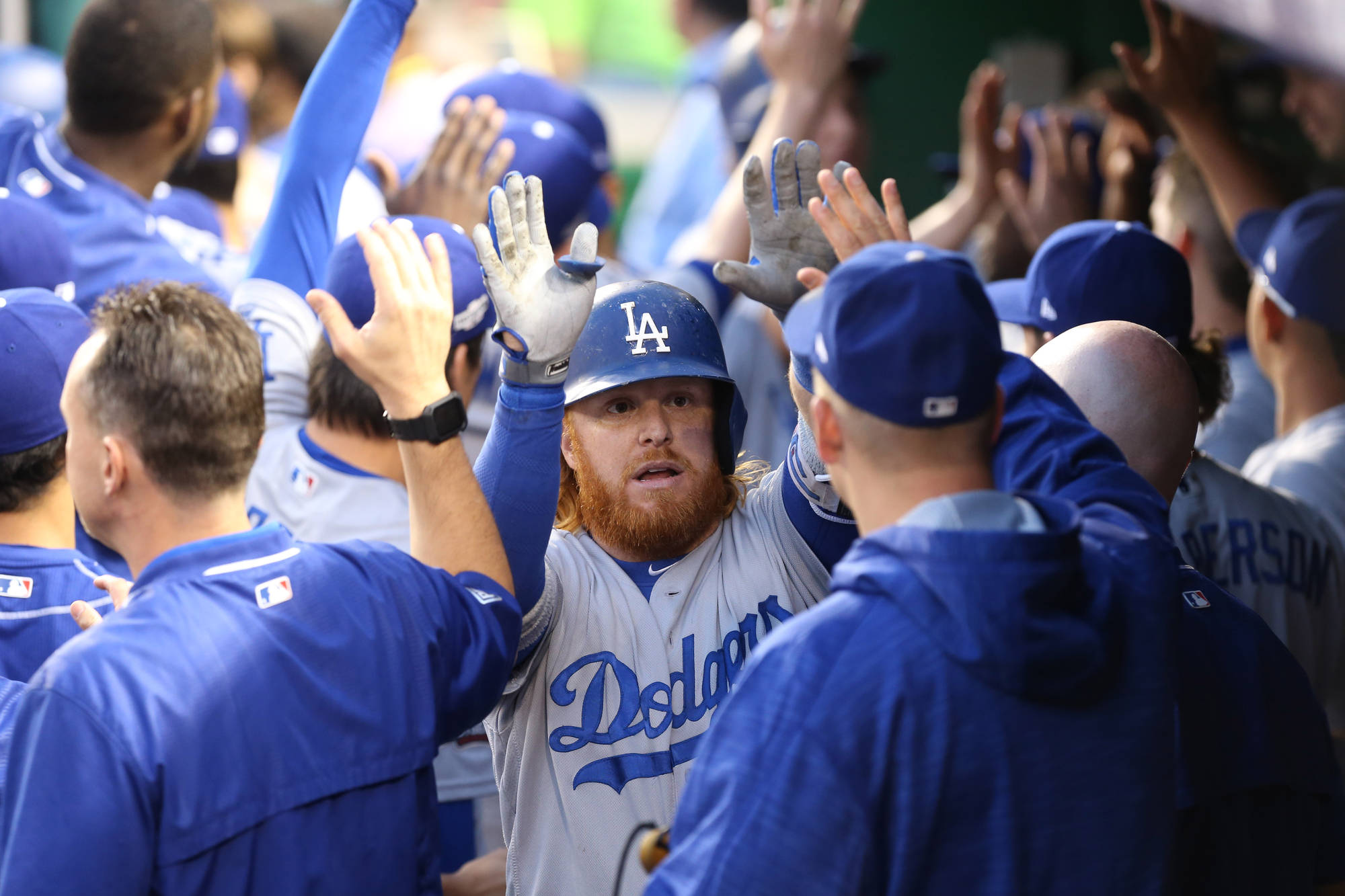 Geoff Burke-USA TODAY Sports
If the Dodgers want to experience similar success in the postseason and eventually make the World Series, it starts with resigning the players that have been a major part to their current success. While Dodgers fans may have expected outfield as a major need for improvement this offseason, the Dodgers have plenty of young, talented, cost efficient players at this position that will compete and push one another for starting roles. Additionally the Dodgers will probably end up resigning Chase Utley due to the lack of free agent depth this offseason, but they should look to shop him and get younger at second base, as Utley's numbers will only continue to decline with age. It will be key for Dodgers management to sign Jansen, Ziegler and Blanton to fortify their relief pitching staff and maintain one of the best postseason players in JT. These are the moves that the Dodgers need to make in order to take the next step to reach the World Series.
---