None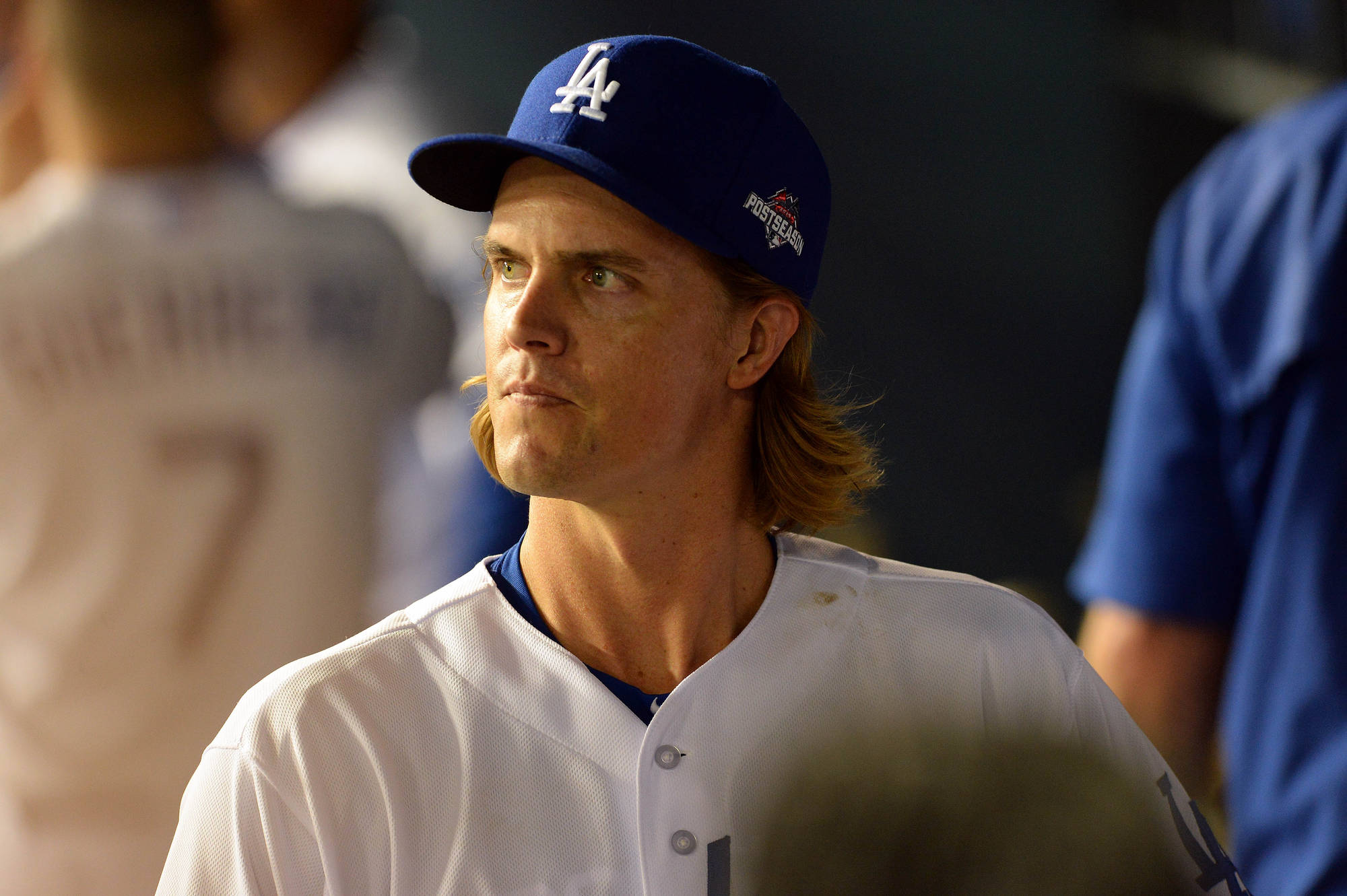 Jayne Kamin-Oncea-USA TODAY Sports
It's been 3 weeks since the start of MLB free agency, yet the biggest free agent has yet to be signed. Heading into the offseason, Zack Greinke, considered to be the favorite to win the 2015 Cy Young, posted career bests in Wins, ERA and WHIP making him a hot commodity in the world of baseball.
However, even after his statistically best season, Dodger management must decide whether they will commit to Greinke long-term with a new contract, since he opted-out of his 6 year deal. For those of you who haven't been keeping track of the numbers, Greinke made $26 million this season. Having opted-out, it can only be assumed that Greinke wants to be paid as the best pitcher in baseball which will cost at least $30 million a year over a 6-7 year period. While a crowd favorite for the Dodgers since his arrival in 2013, I examine 3 main reasons why the Dodgers should not invest in the ace that will benefit the team long-term as they try to reach their goal of a 6th World Series Championship.
Age:
As in any professional sport, players are paid based on a combination of their accomplishments as well as their future potential contribution for the ball club. At age 32, Zack Greinke just finished one of his most dominant seasons as a pitcher. The problem is that he is entering the latter portion of his prime, I believe he only has 2-3 dominant years left. While you may think that 32 isn't too old, add another 3 years to the mix and Greinke will be 35. Before you accuse me of being cheap and not willing to spend the money to win, let's take a look at some of my reasoning for it.
Case Study #1: Jered Weaver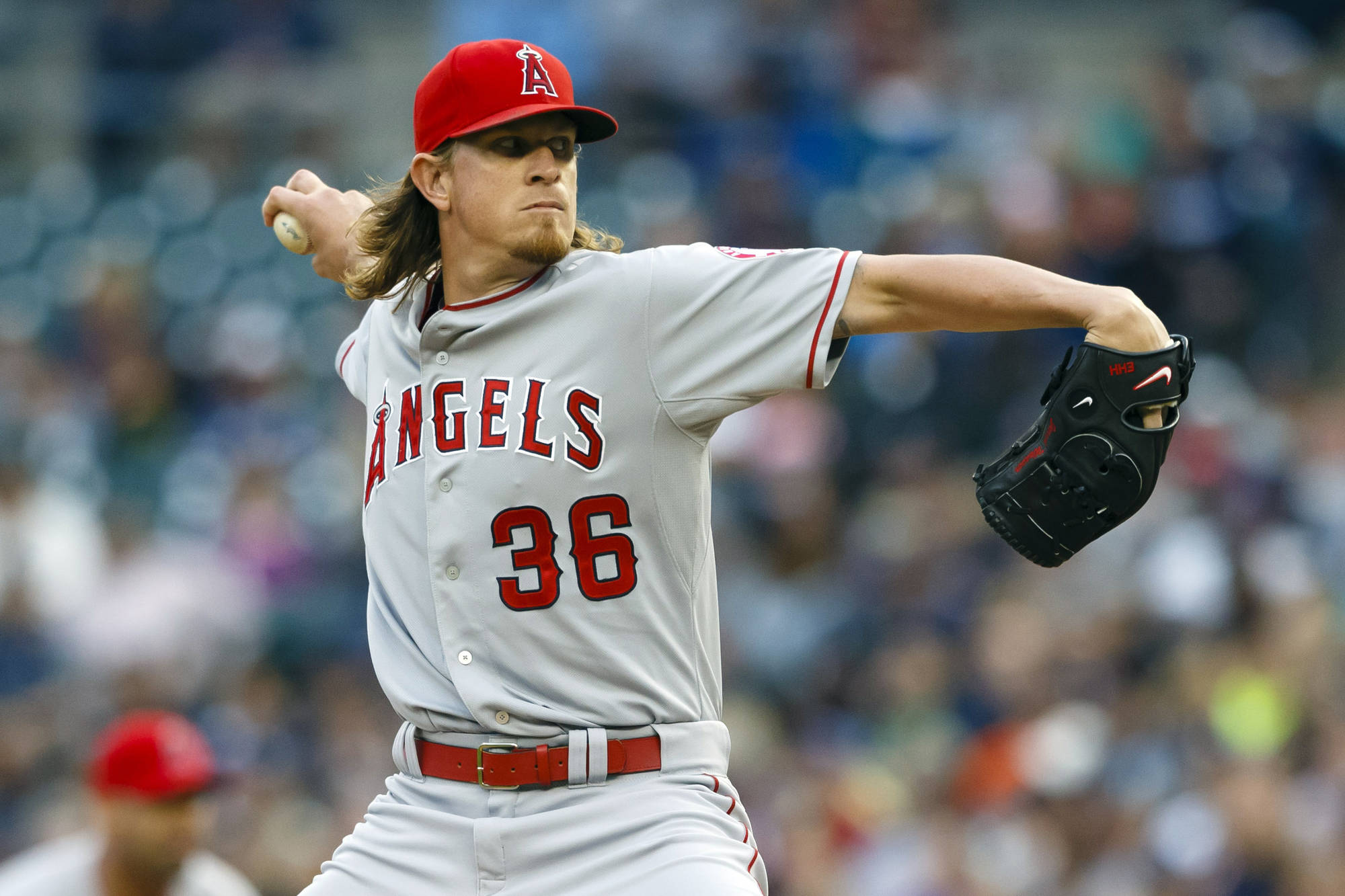 Rick Osentoski-USA TODAY Sports
As one of my favorite pitchers, it saddens me to see the state of decline that Jered Weaver is currently in. Not known for his overpowering fastball, Weaver has seen the velocity of his fastball decline from 89 mph in 2011 to 83 mph in 2015. While Weaver was able to be effective in 2014 at the age of 32 finishing with 18 wins, 2015 witnessed career lows for Weaver in ERA at 4.64 and wins at 7. What makes the situation even more painful for me to swallow is that Weaver is set to make the most money of his career this upcoming season with a base salary of $20 million. I am very appreciative of his service for the Angels, however at this stage of his career, there is no reason that he should be making anymore than $8 million this upcoming season. Realistically, I do not expect Greinke's velocity to tail off to 83 mph or to have such a decline in production, however I do not think you can count on a repeat performance of 2015 for the next 3 years.
Case Study #2: CC Sabathia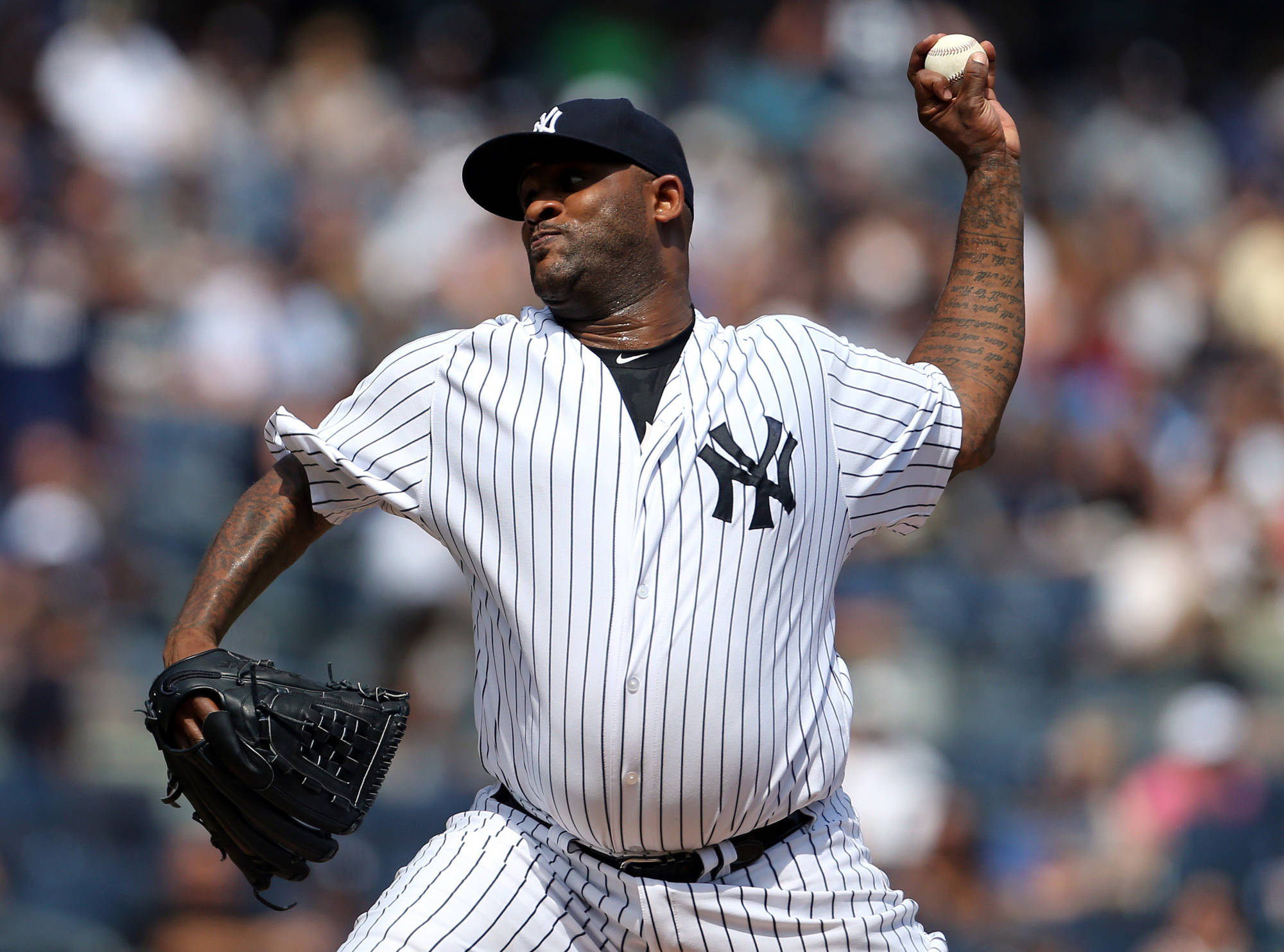 Adam Hunger-USA TODAY Sports
Another great example of how fast things can turn due to age is CC Sabathia. Back in 2009, Sabathia signed an 8-year $186 million contract. At the age of 29, Yankee fans and management were just excited to have one of the most powerful arms in the league and did not think of how bad of a contract this deal was once CC started to regress. After 4 productive years that saw Sabathia win 19, 21, 19 and 15 games respectively, CC Sabathia's numbers headed downward as he turned 32 years old. After averaging an ERA of 3.18 for the first 3 years of his mega deal, CC averaged a 4.54 ERA the past four seasons, seeing his reputation as an automatic win for the Yanks when he started to almost an automatic loss. This past season saw CC make $24 million, where he had a record of 6-10 and an ERA of 4.73. Broken down by wins, that is $4 million per win. Not sure Yankee fans are all that excited as Sabathia will not regain his dominant form at age 35.
Case Study #3: Adam Wainwright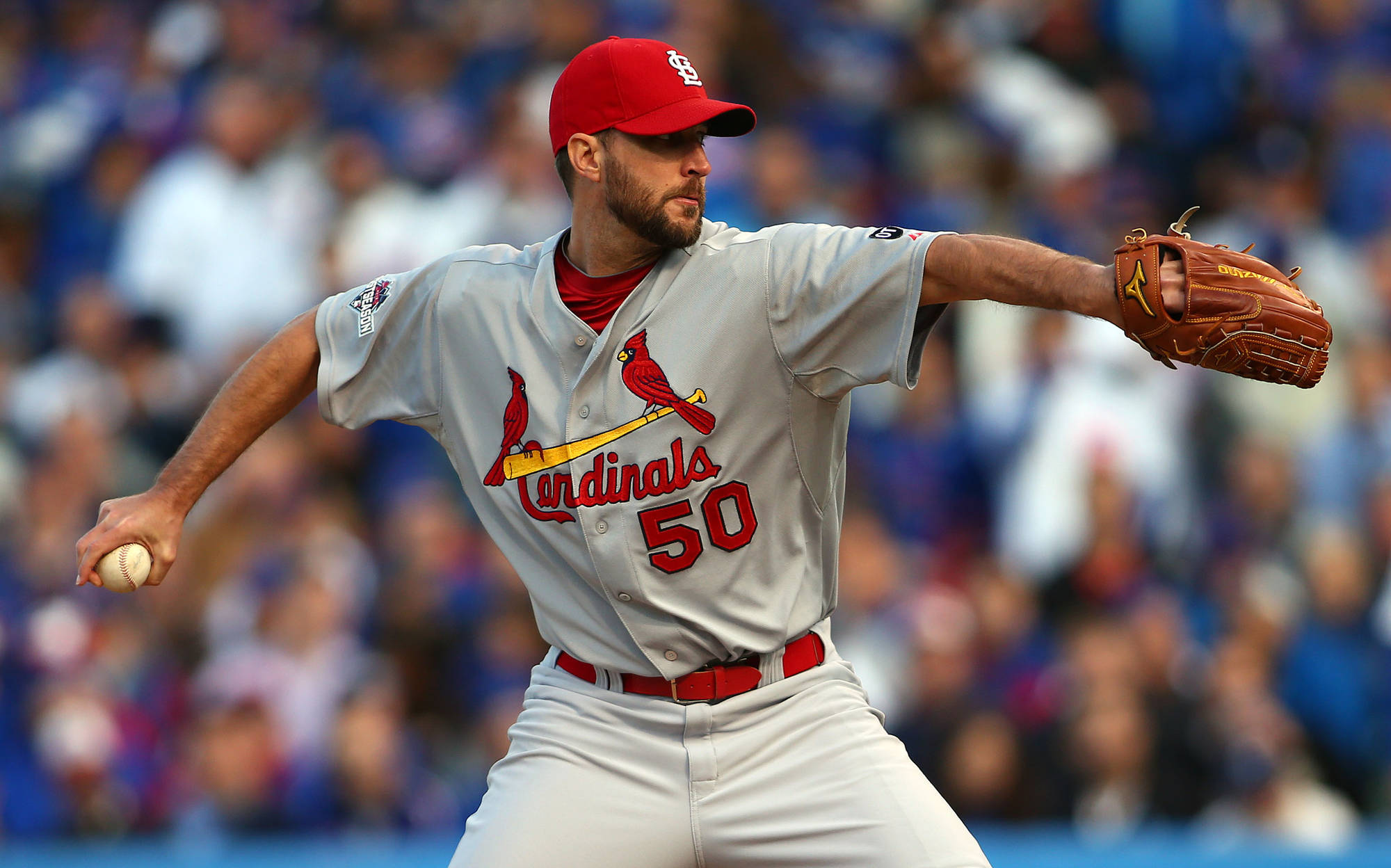 Jerry Lai-USA TODAY Sports
Now you might be thinking how does Adam Wainwright fit into the equation as he has been one of the best pitchers since coming back from Tommy John surgery in 2011. While it is true, that Wainwright has remained at the top of his game, he is worth mentioning because of the wear and tear that your body takes throughout the course of a career. Both have been in the majors for about the same time period with Wainwright entering the league in the 2005 season and Greinke entering in the 2004 season. This past season at age 33, Wainwright ruptured his Achilles tendon on April 25, causing him to miss most the 2015 season until he was able to comeback as a relief pitcher towards the end of the season where he appeared in 3 games in the postseason. While it is encouraging to see such a fast recover, it still remains to be seen if Wainwright can regain his form as one of the most dominant pictures in the Majors having suffered such a debilitating injury. Grienke has more mileage than Wainwright, and while he has been relatively invincible with no major injuries up to this point in his career, it would be naïve to think he will continue stay as healthy as he continues to age. You just have to look down the street at Staples and look how fast Kobe has aged before our eyes. While I hope no significant, career threatening injury comes his way, I know for a fact that it takes longer to recover from injuries the older you become.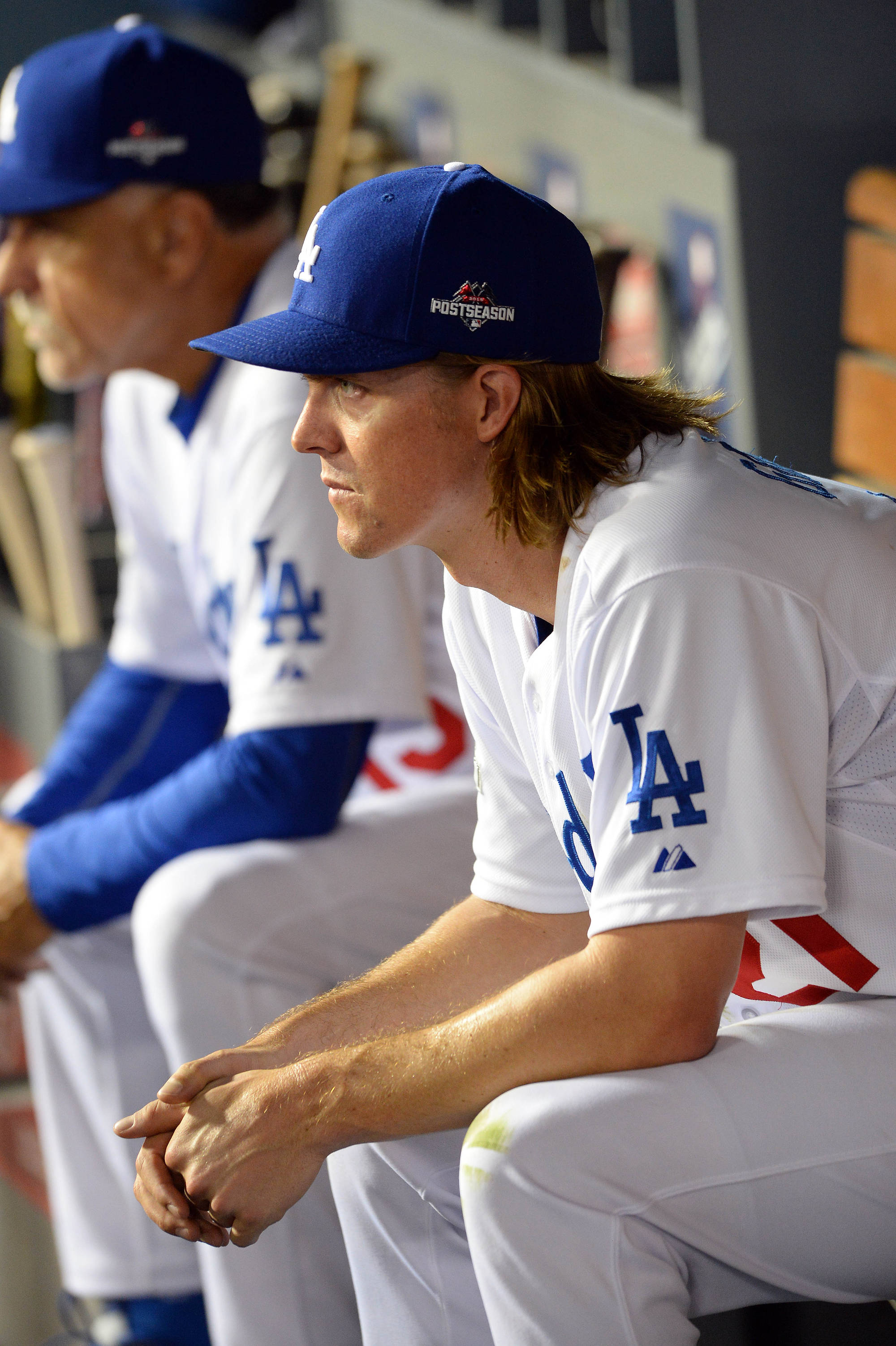 Jayne Kamin-Oncea-USA TODAY Sports
I'm all for rewarding players for their accomplishments, it just has to make fiscal sense for the team long-term. I would have no problem giving Greinke a 3-year contract at $32 million a year because I believe that he will be able to play at his current level for 3 more years. However, since players value security, there is no doubt that Greinke is looking for a 6-7 year contract worth between $180-$210 million. I have seen too many times where big contracts have lead more often to failure than success.
Playoff Record:
While Greinke has been sensational in the regular season with over a .600 winning percentage, the postseason has been a different story for Greinke with a career record of 3-3. Zack has failed to pick up more than 1 victory in every postseason he has participated in. With a reputation as one of the premiere arms in baseball and a stellar resume in the regular season, it is the playoffs where your ace is needed most and when a team cannot afford any slipup as games are too precious in the postseason. As we reflect on Greinke's most recent performance, it was a slow start in the first, a mental error in the 4th and a solo home run in 6th that ended the Dodgers season versus the Mets. I admit that Greinke gave the Dodgers a great chance to win, however when the playoffs call for near perfection, Greinke has been unable to catapult his team to the next level and provide a classic inspiring performance that is required from the immortals in baseball.
Other Needs:
I don't blame Greinke for opting-out as he is doing the best thing for his family to provide financial security. Given his talent and accomplishments from this past year, teams will be more than willing to make him the highest paid player in baseball. Unfortunately, Greinke's incentives do not necessarily align with what is best for the Dodgers long-term. From a Dodger general manager's perspective, you must make the smart decision and evaluate the needs of the current makeup of your team. Based on the struggles they had last year, it will be critical to have enough money to strengthen the bullpen, find a solid number 3 pitcher in the rotation as well as figure out what the outfield will look like. Signing Greinke guarantees no more postseason success then what has taken place over the past three years. Let's examine who the Dodgers should look at to replace the hole Greinke will leave.
Starting Pitchers:
1. David Price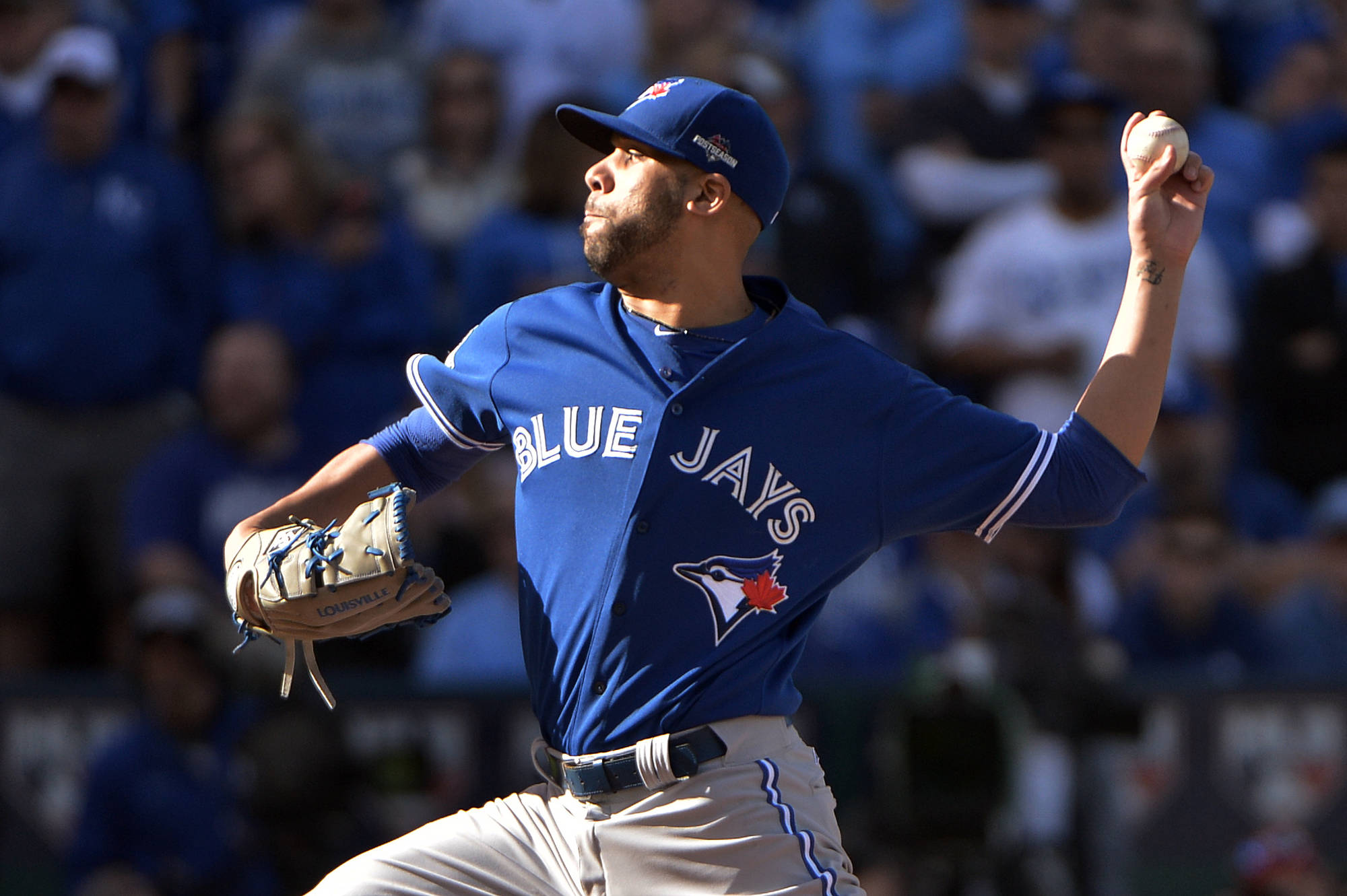 Denny Medley-USA TODAY Sports
Besides Greinke, the other most coveted arm is David Price. Price provides consistency and command with a career 3.09 ERA and WHIP of 1.13. His fast ball consistently reaches the mid-90s with no sign of decline in the near future. If I were the Dodger's GM, I would feel a lot more comfortable paying top dollar for Price, given that he is two years younger than Greinke, his level of consistency throughout his career and his low walk ratio. His price tag will compete with Greinke close to $30 million a year for 6 years, the difference is, is that Price will more likely be able to pitch in his prime an extra 2 years longer than Greinke. Anytime Price takes the mound, you can feel confident that your team has a great shot to get the W.
2. Yovani Gallardo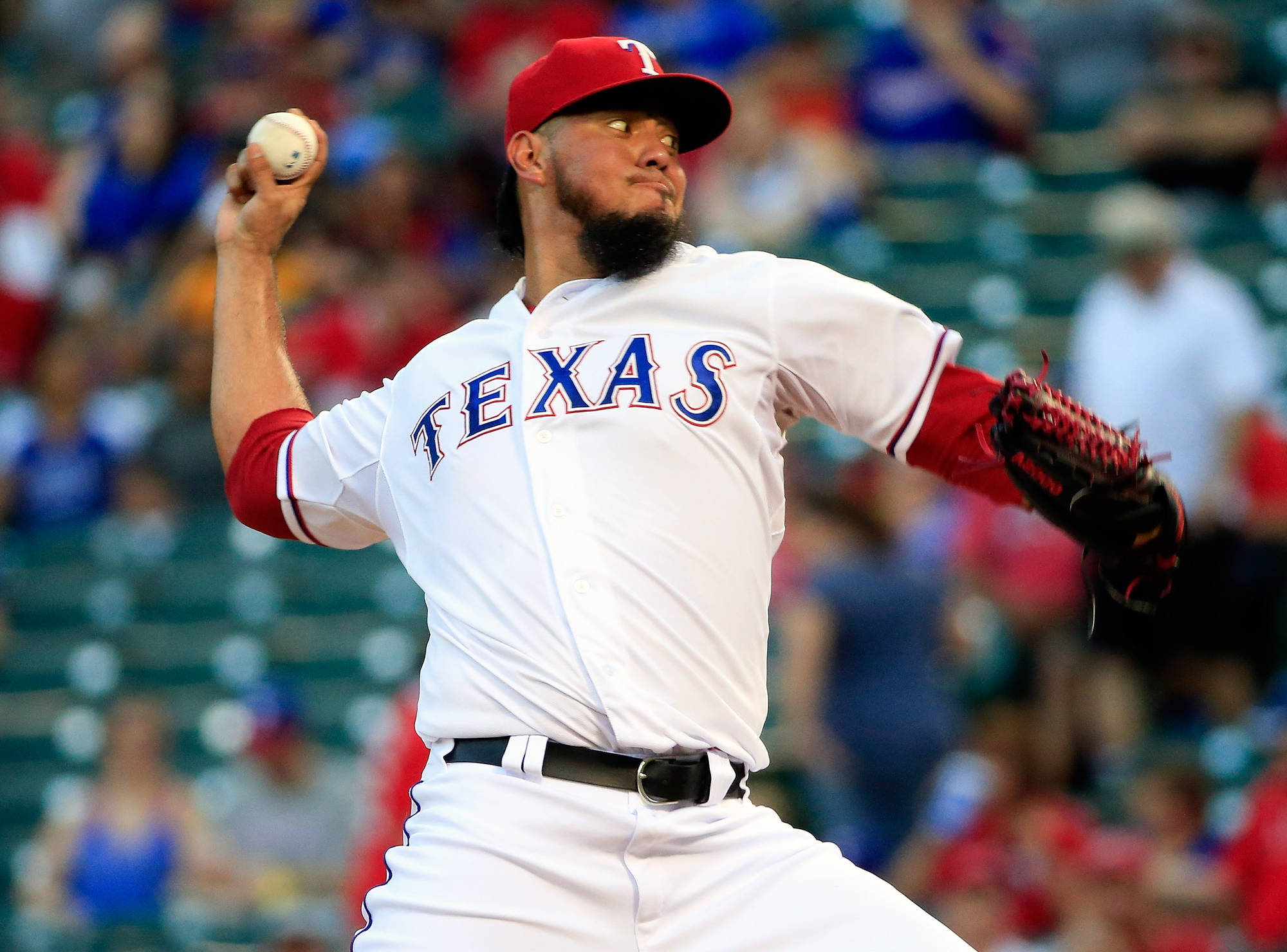 Kevin Jairaj-USA TODAY Sports
Yovani Gallardo is one of the most intriguing arms in free agency. While his regular season stat line may not stand out as overly impressive, if you take a look at his playoff performance, his numbers suggest that he is just what the Dodgers need. In the postseason, he has a career ERA of 2.32. In his most extensive playoff experience in 2011, Gallardo had a strikeout percentage of 28%, which for pitcher who averaged 5.91 strikeouts per 9 innings this past season, is pretty impressive. What makes a deal for Yovani even more compelling is his price tag of $15 million per year. If the Dodgers are able to lock him in for a 5 year deal, they may have themselves a steal, as Gallardo is still developing an effective changeup.
3. Scott Kazmir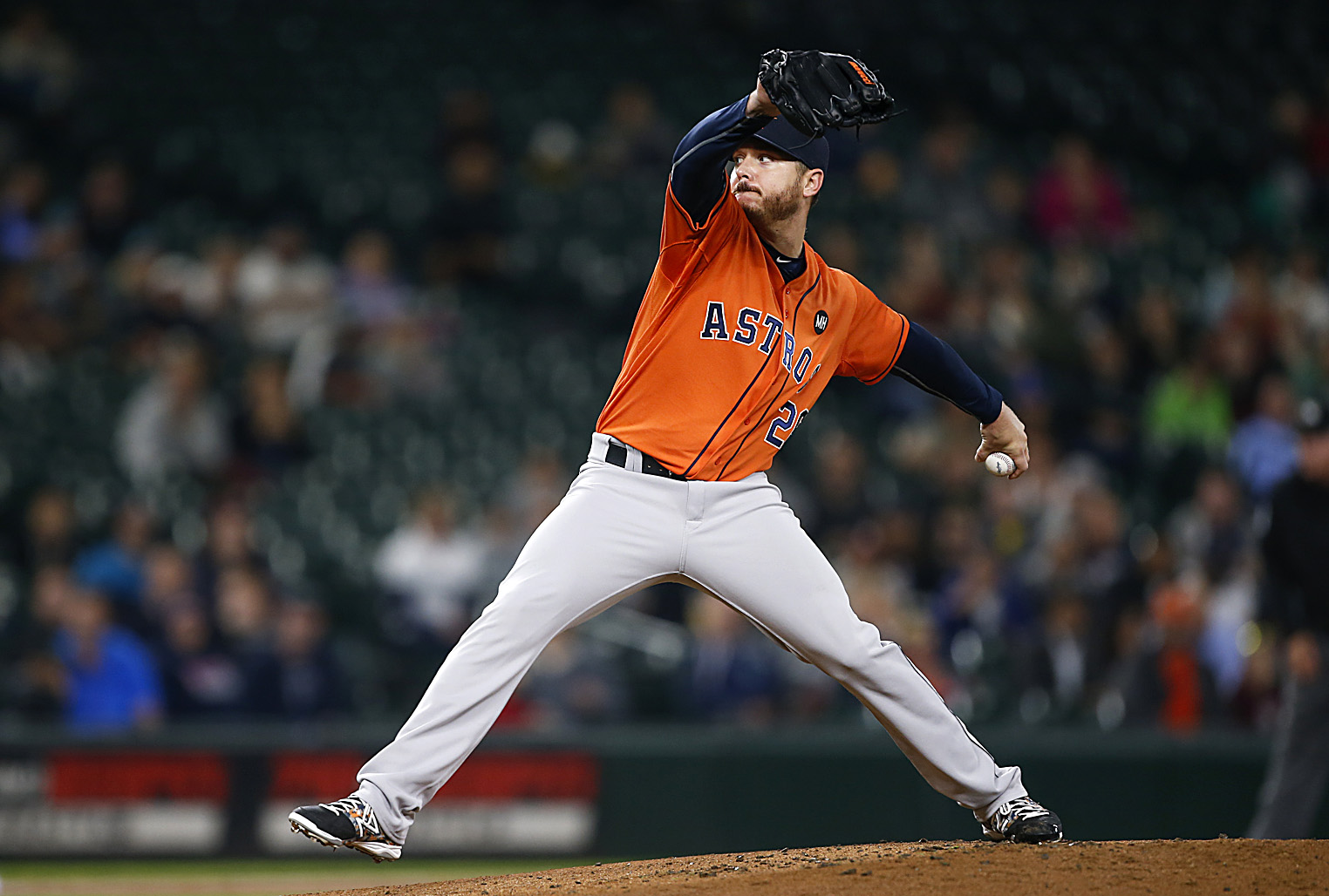 Joe Nicholson-USA TODAY Sports
Another value acquisition with a proven track record that the Dodgers should pursue is starting pitcher Scott Kazmir. A 3-time All-Star, Kazmir has shown consistency the past three seasons coming off a mid-career crisis that saw him battle through elbow injuries from 2008-2012. During the past three seasons, Kazmir has averaged 8.20 strikeouts per 9 innings while holding opponents' batting average to as low as .213 when he pitched for the A's in the first half of the 2015 season. Similar to Gallardo, Kazmir offers a safe investment with a deal approaching $14 million a year. If the Dodgers are to pursue Scott, I would offer a 2-3 year deal at a maximum to solidify the 3 spot rotation in the Dodgers starting pitching.
4. John Lackey
Jeff Curry-USA TODAY Sports
At the youthful age of 37, John Lackey just finished up one of his most productive seasons in the Big Leagues posting a season personal best ERA of 2.77. Ever since he entered the MLB, Lackey has finished with double-digit wins every year besides his Rookie year that saw him miss the mark by 1 win. While Lackey may be a surprise on this list given his age, I believe that his experience holds incredible value for a ball club who is trying to figure out how to reach its goal of a championship. Lackey provides World Series experience and proven consistency that could give the Dodgers the mental edge needed to win the mental game and reach their full potential. For how good his numbers are in the regular season, Lackey holds an astonishing 3.11 ERA in the postseason and most importantly 2 World Series rings. At an affordable $11 million per year, I believe the Dodgers can add a player with intangibles that will prove invaluable during the Dodger's run in October.

Conclusion:

It's never an easy decision to let one of the best pitchers on your pitching staff leave, however if the Dodgers truly evaluate what it will take for them to make the jump from good to great, they must realize that the money that would have been used for Greinke can be best served elsewhere. By evaluating the best Return On Investment (ROI), based on what is out in the pitching market, the Dodgers will be able to fill the void left by Greinke and more importantly use their resources more effectively to solidify a porous bullpen. It will be interesting to see what the next move for the Dodgers will be. I can only hope that they are able to separate their positive emotions for Greinke and look at the full picture of how limiting a long-term investment in Greinke would be to the progress of a team that is on the brink of greatness.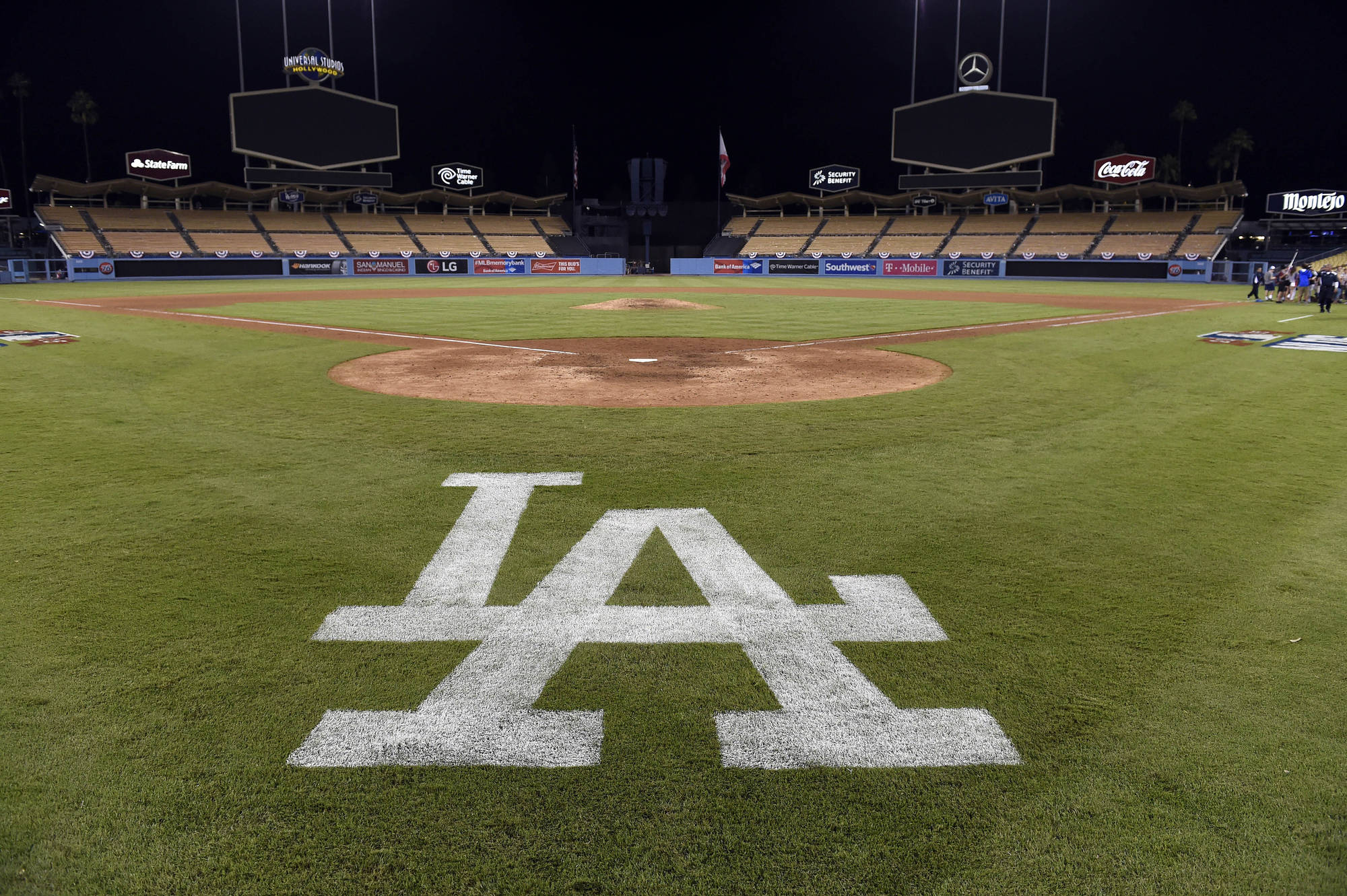 Richard Mackson-USA TODAY Sports
---