The Madness that never was
March 12th, 2020 will live in the minds of college basketball players, coaches, and fans as the day the madness was canceled.
It was a day of complete and utter shock as every major college basketball conference that had a conference tournament either set to begin or was already in progress was canceled due to the ongoing concerns of the spread of the coronavirus.
Then, later that afternoon the NCAA would stun the hearts of fans, players, and coaches in a major way with the announcement of the cancelation of the 2020 Ncaa men and women's basketball tournaments, an annual tradition that brings fans across the nation together for 3 weeks of madness.
So now we will only be able to wonder what might have happened if there was March Madness in 2020.
Fans will be left with many questions about this year, Could Dayton really reach the final four? would san Diego state make a huge run in the NCAA tournament? Who would emerge as this year's Cinderella story? Would this be the year of the upset? Would Duke lose in the 2nd round?
Sadly, my friends, we will never know for this year there was no march madness, and sadly we will only be left wondering what might have happened.
We can now only hope that the coronavirus is gone by March 2021 and we can get back to our normal lives, also that we get march madness next year and all of our favorite sports traditions.
Now with that being said, I would like to take this last sentence to thank our doctors, nurses and all medical personal on the frontlines for working hard to save lives and find a way to try and cure or lessen this pandemic.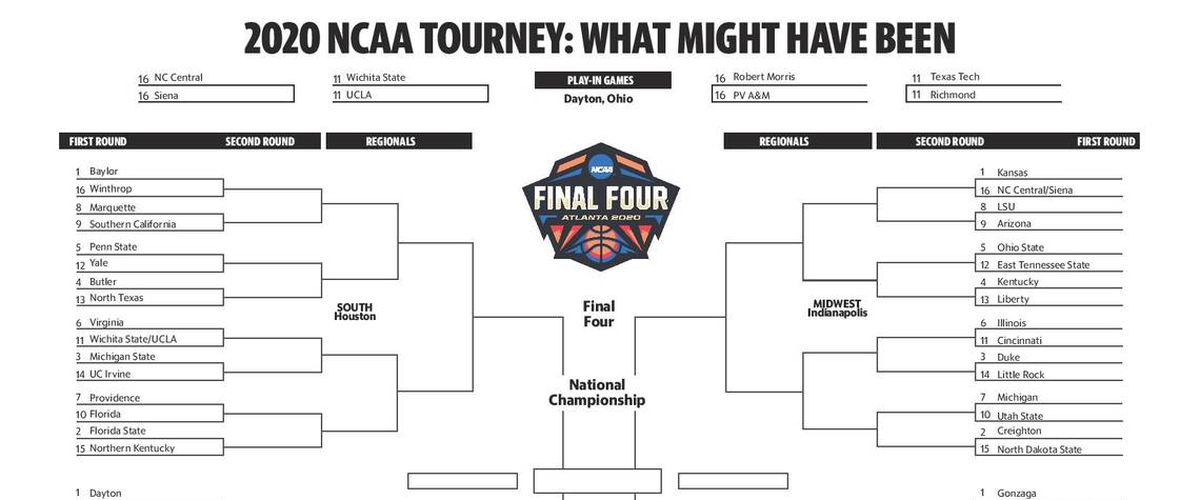 ---