NBA Playoffs Round 1
The 2020 playoffs have begun so what are some of the first takeaways from the first round so far?
We have a lot of interesting match-ups but let's start with the most intriguing series so far, Dallas/Los Angeles.
One thing we know for sure is that Luka Doncic came to play. I mean Jesus Christ to think that he is only 21 years old is actually mind-boggling. Luka has came into the league by storm and has almost made Dirk's retirement an afterthought in Mavericks history. Without missing a beat he has turned into top tier caliber competition for everyone in the league. In his first game against the Clippers he dropped 42 points, the most ever by a player in their debut in the playoffs.
We are only four games into Luka's playoff career and he has already made history scoring over 50 points, recording multiple triple-double's and hitting an unforgettable step-back game-winning 3 at the buzzer to tie that series. He is doing all of these things without Porzingis and vs one of the best (if not the best) defenses in the NBA in the Clippers. He has truly been otherworldly.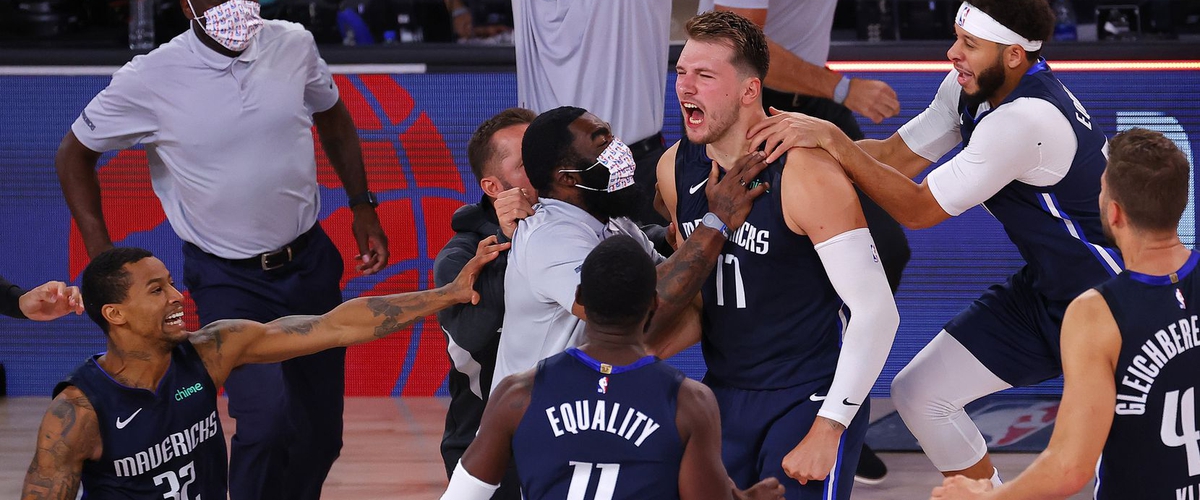 Luka's current stat-line: 31.5 PPG 10.5 RPG 9.8 APG
Doncic has scored 126 points in this series so far and has been involved in another 93 points through all his assists. That's 219 of the 494 points Dallas has scored against the Clippers. For comparison's sake, that's slightly more than the 43.6 percent of the Utah Jazz's points that Donovan Mitchell has had a direct hand in.
Speaking of Donovan Mitchell. The spider came to play. The young talent in the NBA is truly shining in Orlando. Mitchell has been able to add his name to a prestigious list that includes Michael Jordan, Allen Iverson and Wilt Chamberlain. These four are the only NBA players to notch two 50 or more point games in a single postseason. Mitchell's 158 points is the most for any player in a four-game span within a single postseason, since Michael Jordan scored 173 points in the last four games of the 1993 Finals.
With Utah having a commanding 3-1 lead in that series we can more than expect to see the Jazz in the conference semi's but lets not forget what Jamal Murray has been doing for Denver. Shooting over 50% for three and notching a 50 point game himself Murray has come to play. Murray's 50-point performance marks a new Nuggets franchise record for points in a postseason game. No Nuggets player has scored 50+ points in a playoff game since the Nuggets joined the NBA in 1976-77. It has been fun to watch these two twenty-three year old's go head-to-head!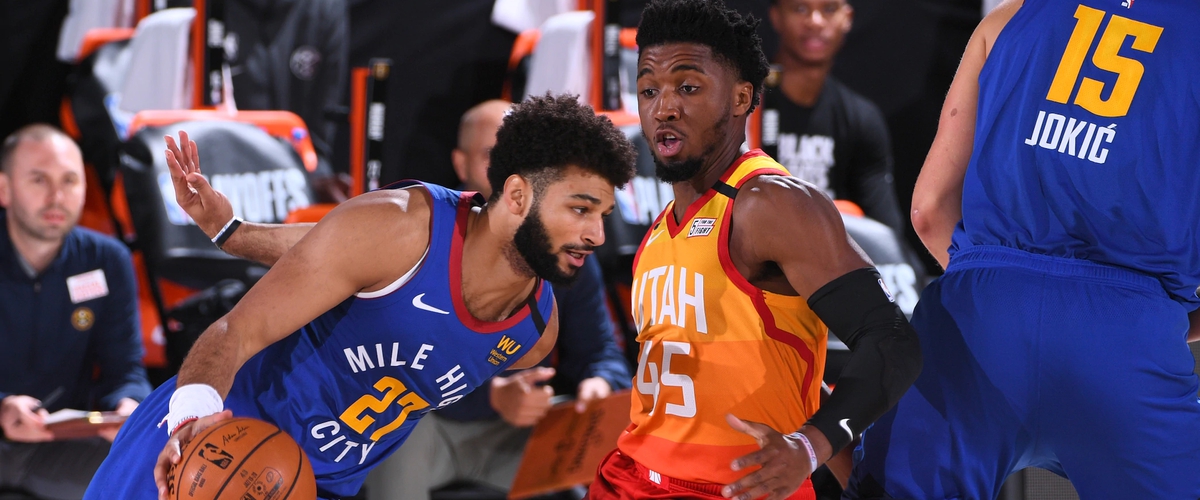 The winner of Dallas/Los Angeles will have Mitchell in their sights next round, and that will be one hell of a battle!
The Lakers had a first game scare but LeBron and company seem to be prime and ready to take on the winner of Oklahoma City / Houston. Knotted at two games a piece will we see Russell Westbrook return to the floor? Houston was hoping to ride smoothly to the semi's resting Russell for what seems to be Houston's biggest task next round. but those pesky Thunder led by Chris Paul continue to surprise everyone.
Similar to the Lakers, Milwaukee shockingly dropped Game 1 to Orlando, but now with a commanding 3-1 lead it's only a matter of time before they take on Jimmy Butler and the hungry Miami Heat. The Bucks vs Heat is an interesting match up. I look forward to seeing this play out. Besides possibly the Boston Celtics, the Heat may be the best test for the number one-seeded Bucks. The Miami Heat made quick work of the Pacers showing that they are a true threat in the East. They are a young, gritty team and I definitely can see them forcing a 7 game series vs Milwaukee.
Jayson Tatum lead the Boston Celtics to a sweep of Philly and their problematic team out of Orlando. Philadelphia came into the bubble with a huge question mark and left the bubble the same way. Boston wasted no time on the Sixers with them having no answer for Tatum as he averaged 27 PPG shooting a shade under 50% from the field while also averaging almost 10 RPG. Boston will now take on the defending champion Toronto Raptors as they also completed a sweep of the hobbled Brooklyn Nets in their first round match-up. Will Boston's young talent prove tough enough to hang with the proven Toronto Raptors who are currently being lead by the undrafted Fred VanVleet and veteran Kyle Lowry?
---