5 Easy / 5 Bold: 10 Predictions for 2018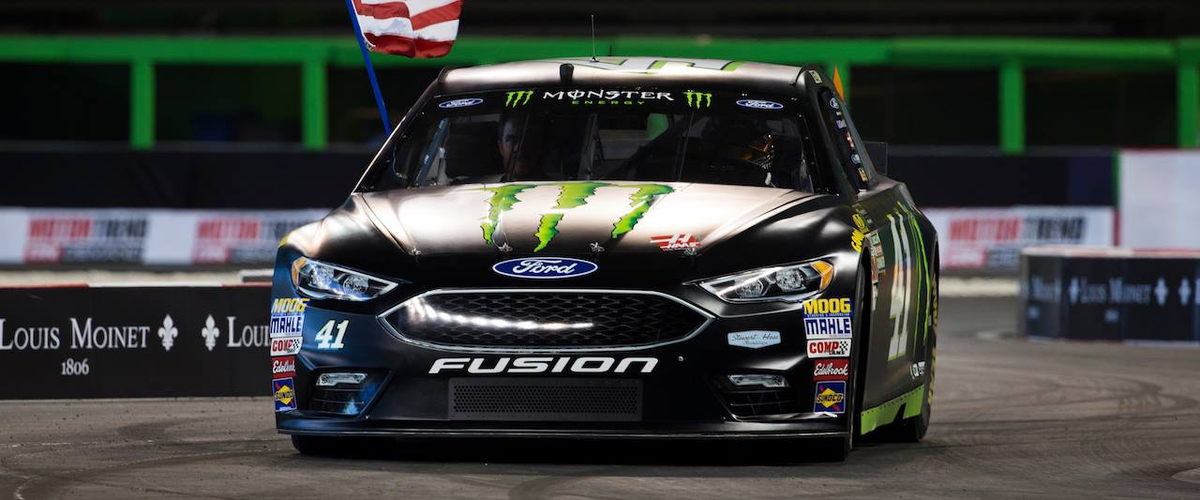 Happy Clash week #NASCARfamily! Hope everyone enjoyed Super Bowl 52, but it's time for some racing!!! The only thing separating us from the Daytona 500 is a few days! The off-season if finally over! With that said, it's time to start locking in your predictions, race picks, and theories for the 2018 season. In this post, I will lay out my 10 predictions for the 2018 Cup Series season.
These predictions will be broken down into 2 categories, easy & bold. Easy predictions will be circumstances that aren't guaranteed, but not unlikely. Bold will be situations that will likely not occur, but have all the potential in the world to come true. Enough of my running my mouth, let's get to predicting!
Easy:

1. William Byron wins 2018 Rookie of the Year (ROTY): The 2017 Xfinity Series champion will take over the No.24 Hendrick Motorsports Chevy Camaro as Chase Elliott moves to the No.9. This move puts Byron in quality equipment rolling into his rookie season at the Cup level. Byron will have to compete against fellow rookies Darrell Wallace Jr. & Ray Black Jr. to win the coveted award at seasons end. Byron has the best resume of the three, and has far superior equipment. Wallace Jr. could be his true competition, but I think equipment will be the defining factor down the road. Byron should easily win the ROTY award, no questions asked.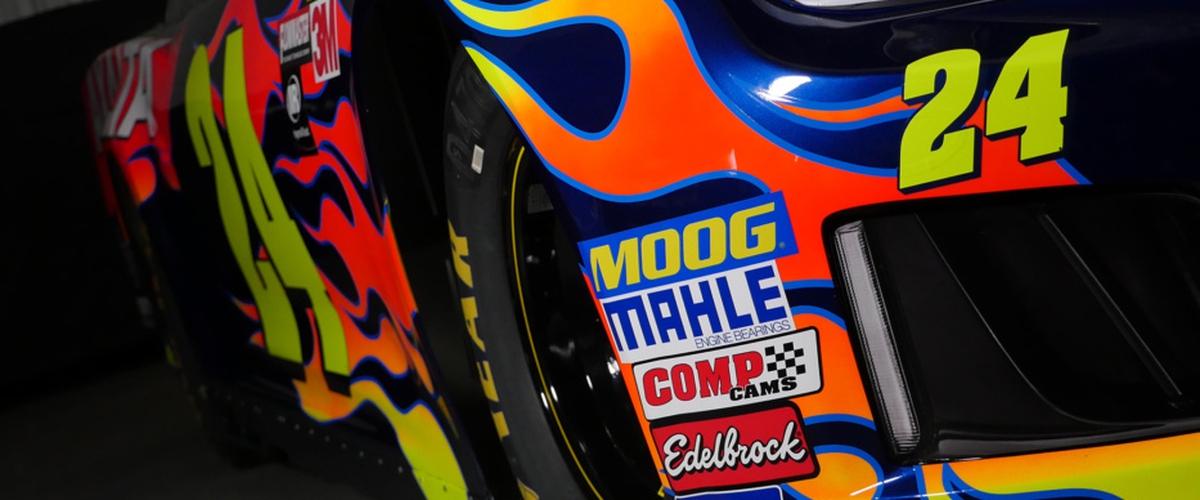 2. Ford falls behind: Toyota has had a stronghold on the Cup series over the last 2 to 3 seasons. Chevrolet has responded to this by rolling out the new Camaro ZL1, leaving fans to wonder why Ford hasn't made a noticeable effort entering the 2018 season. Team Penske & Stewart-Haas Racing both had cars in the final 4, but never looked like true championship favorites. Toyota had better speed at almost every style of racetrack last season, meaning Ford needs to make a change to regain championship form. No changes have been announced out of the Ford camp, indicating that the team hasn't found what to improve for at least another year. NASCAR is making some changes that could even out competition across the board; but if new rules don't help, Ford has no one to blame but themselves.
3. Aric Almirola out-performs Danica in one season: Danica Patrick scored 0 top-5's & 7 top-10's in her 5 years with Stewart-Haas Racing. With a new driver in the No.10, this team should easily out-performs those numbers in 2018. Aric Almirola who drove for Richard Petty Motorsports previously, now has the equipment under him to prove he belongs in the Playoff conversation. Almirola has his best chance yet to make his mark in the premier series of stock car racing. This contract is make or break for the 33-year-old, Florida native. I predict this team to land three to five top-5's & ten to fourteen top-10 finishes.
4. Clint Bowyer goes winless once again: Clint Bowyer, everyone's favorite personality inside the garage, will once again have a goose-egg in the win column. While I enjoy Bowyer as much as the next fan, I foresee the 12-year Cup veteran going winless for the sixth year in a row. Clint had flashes of speed in 2017, but this team has done nothing to make fans believe they are race win worthy. Add the fact that Ford isn't making major changes to their program next season, I'm not sure this team will see any colored checkered flag in 2018.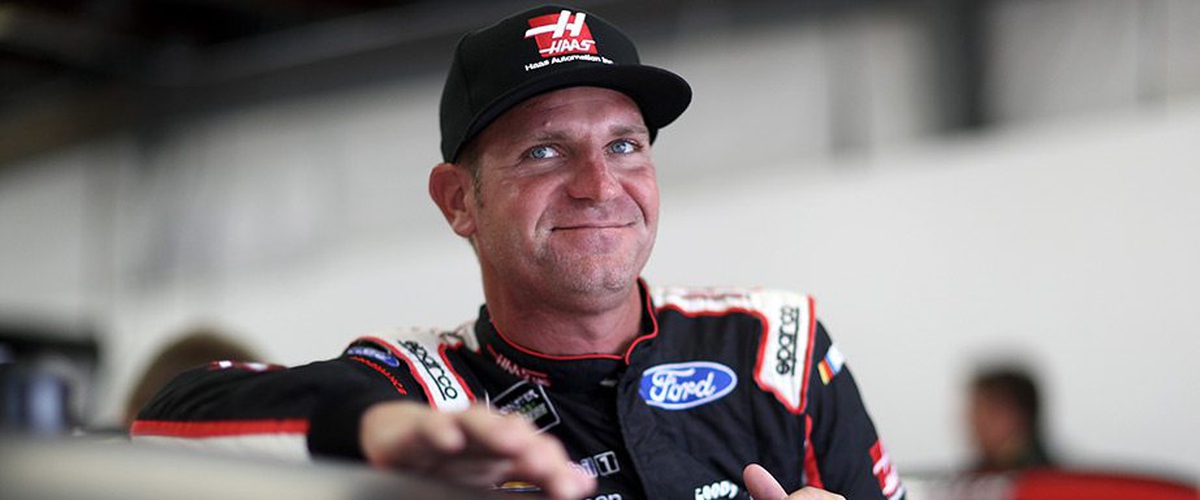 5. Kurt Busch is done after 2018: This prediction was made well before the rumors started floating around the internet. This isn't a unfathomable prediction, but again... nothing is every clear cut in this sport. The 2004 champion has seen better days at the Cup level. After winning the 2017 Daytona 500, it seemed as though the 29-time Cup winner may have flipped a switch at Stewart-Haas Racing. As it would turn out, Busch fell victim to the old Daytona 500 curse. Busch failed to find victory lane in the next 35 races & was eliminated in the first round of the Cup Series Playoffs. All of these factors culminated to Busch and SHR failing to strike a deal for 2018 until late December. With Kurt already struggling to stay alive in the Cup garage, there is no reason to expect Busch back at SHR in 2019.

Bold:
1. Only 3 Hendrick Motorsports cars will make the Playoffs: This team could be an unstoppable force in 2018 if the Camaro ZL1 matches the hype. With that being said, I predict that only 3 of the 4 HMS teams will compete for a championship. Chase Elliott & Jimmie Johnson are virtual locks for the Playoffs, but rookie William Byron & recently unemployed (as a driver) Alex Bowman may face a few struggles. My guess is that either Byron or Bowman has a season similar to Erik Jones last season, where they're competitive but end up on the outside looking in, in September. This prediction could easily be wrong, but hey... that's why we're here.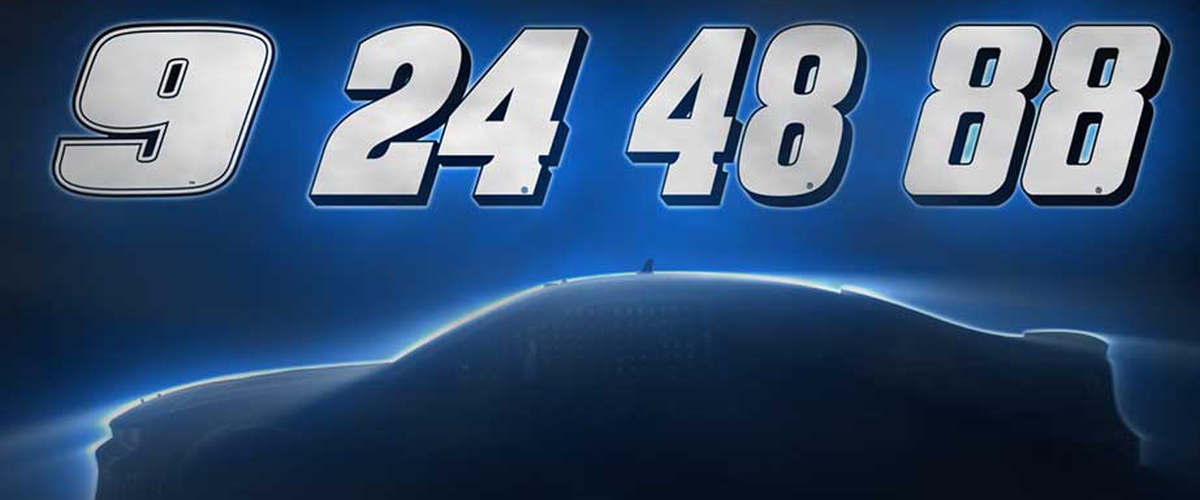 2. Blaney & No.12 team struggle out the gate: Ryan Blaney has finally reached the prediction I made in 2016, by landing a full-time ride at Team Penske. Blaney will pilot the No.12 Menard's Ford Fusion in 2018, which leads many to think he will be an immediate title contender. I happen to think otherwise. Now, before we get started, I fully expect Blaney in the 2018 playoffs, but it won't be easy for this newly formed team through the first few months of the season. Penske has a reputation of under-performing when expanding to three full-time teams. Sam Hornish Jr., Brendan Gaughan, and Brad Keselowski are the three best examples. While Hornish & Gaughan may not have had the raw talent to sustain a competitive Cup ride, 2012 champ, Brad Keselowski looked completely irrelevant when driving a third Penske car in 2010. Since moving to one of the two lead cars, Brad K has won 23 races. You do the math. Without a major adjustment from Ford & a bad track record, don't be surprised to see the No.12 struggle through March.
3. William Byron goes winless: This one will surprise some people. The defending Xfinity Series champion has won in everything he has driven. His rookie year in the Truck Series led to 7 wins, including a checkered flag at Homestead-Miami, which would have resulted in a championship if Byron hadn't suffered from a blown engine a week prior at Phoenix. In his first year at the Xfinity level, Byron flexed his muscle among the veterans winning 4 races including a gritty win at Indianapolis where he held off a hard-charging Paul Menard (a former Brickyard 400 winner). Byron would later secure his spot in the championship round with a win at Phoenix, thus resulting in a championship when he brought his No.9 Liberty University Chevy home in 3rd place. There is no doubt about it, this kid has talent. He may have the largest and most impressive resume of any youngster we have seen in the modern era. So if we have this entire resume to look at, why would I predict this youngster to go winless? Well, let's take a look at recent history. Some of the greatest young talents in the Cup garage include Ryan Blaney, Kyle Larson, Chase Elliott, and Erik Jones, all went winless in their first Cup season. Today's Cup garage is arguably the most competitive in history, making it difficult for drivers to simply step up to the premier series and have sudden success. I predict we see Byron perform similar or slightly better than Erik Jones did in 2017. Jones finished with 0 wins, 5 top-5's and 14 top-10's. My crystal ball has Byron finishing with no wins, four to seven top-5's, and twelve to sixteen top-10's.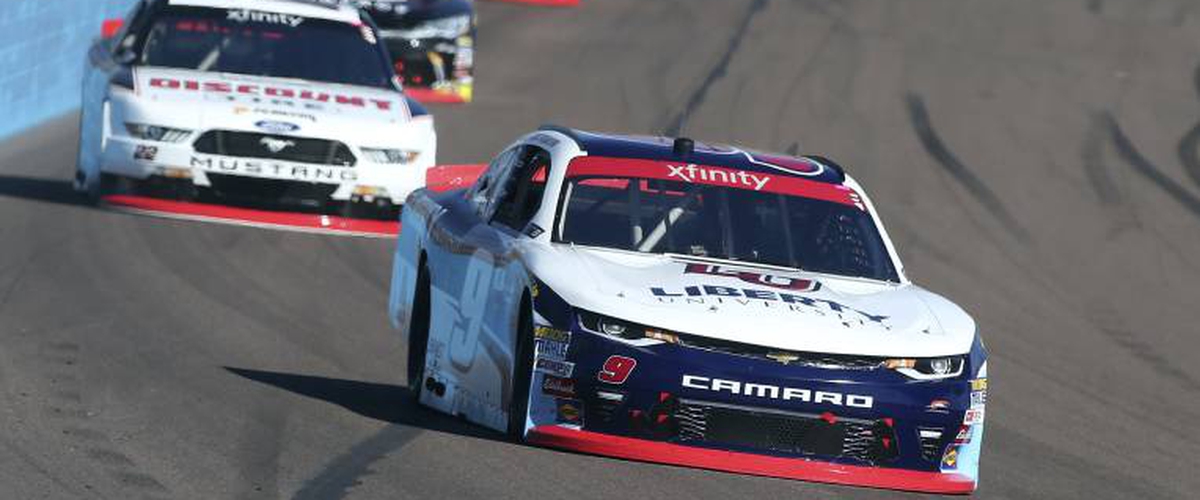 4. Kasey Kahne makes a run for the post-season: This isn't the 'jump off the ledge' prediction of the century, but I believe we will see an uprise of Leavine Family Racing in 2018. The 95 team has a ton of potential, and veteran Kasey Kahne is something this team can get behind. I have been very hard on Kahne in the past, but I myself am excited to see how this move unfolds. Personally, I believe Kahne and the 95 team make a run in for the Playoffs. No promises will be made that the team secures a spot in the 10-race post-season, but come September expect this team to have a shot at sneaking in on points. Not sure if this team brings home it's first win in '18, but with a new sponsor in PROCORE and new driver in Kasey Kahne, this team has something to be excited about.
5. Erik Jones & Chase Elliott win multiple races: It's never easy to predict win a driver will win their first race. Who would have thought it would take Kyle Larson until his third season to find victory lane? With this in mind, my final BOLD prediction of 2018, is that both Erik Jones and Chase Elliott not only win their first career races, but both win MULTIPLE races in 2018. Jones, who moves to the No.20 Toyota at Joe Gibbs Racing, can finally feel at home after having a one-off season with Furniture Row Racing in 2017. When considering the success he found last season, don't be shocked when the 'new age mullet' finds his first big trophy some time this season. As for Chase Elliott... it's time. Just like Larson, Elliott had very high expectations. Through his first 2 Cup seasons, Chase had opportunities to win races, but found ways to (let's not sugar coat it) choke races away. We've seen the 24 blow a five second lead with under 20 to go at Dover. Fans watched Matt Kenseth reel in the Dawsonville, Georgia native at Phoenix last November. It's time Chase Elliott puts up, or shuts up. My senses tell me that a combination of the new Camaro, a sense of confidence being back in the No.9, and his harsh lessons over the last two seasons, will lead to Chase having a breakout season over the next 10 months.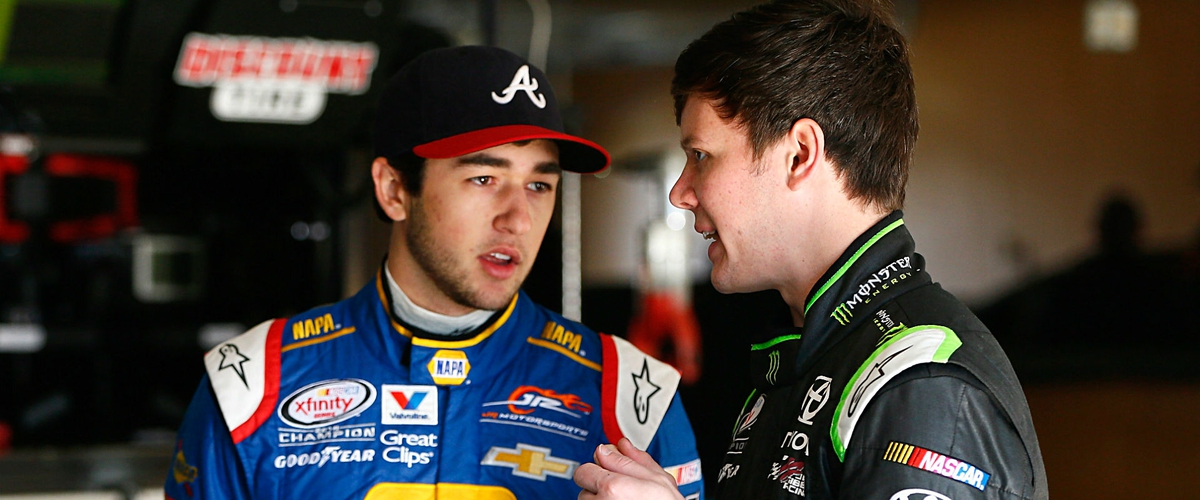 Well, there you have it! My 10 predictions for the 2018 season! Make sure you share your predictions with my on Twitter & Facebook! Thank you for reading, I hope you enjoyed! Don't forget to follow along on Twitter at @nascar_opinion, and check out the weekly podcast "The NASCAST" on SoundCloud! See you next time, have a great week!

(Info/Stats: race-reference.info)
(Pictures are not owned by me, proper credit to: SportingNews.com, ConcordMonitor.com, racingnews.co, NASCAR.com)