NBA Lottery Predictions and Comparisons: Picks 1-5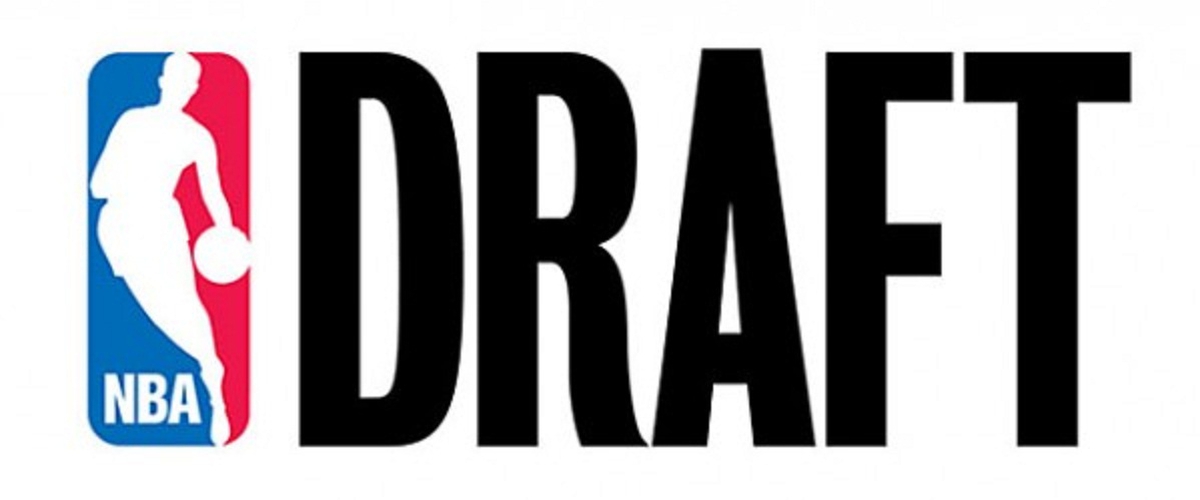 On Thursday, the 2017 NBA draft will officially begin. Teams have been working tirelessly to alter the landscape of their respective franchises and on Thursday we will see if any of that pre-draft fog will reveal anything tangible. So far, Philadelphia and Boston have made their respective game plans very clear to the rest of the league by swapping their highly touted first round picks.
The Celtics were always mulling who they would pick with the first overall pick in Thursday's draft, however the 76er's made it extremely clear that Markelle Fultz would be their selection. Below is an in-depth analysis of what else you could expect from teams in the lottery and what you could possibly expect from these kids in their own futures.
PICK 1: PHILADELPHIA 76ers Select: Markelle Fultz
Again, Philly has made this choice very clear and public. The pick makes perfect sense as the 76er's already have a full and talented frontcourt of Joel Embiid, Ben Simmons, Dario Saric, and Jahlil Okafor. Now they can start building their backcourt with Fultz. Fultz fits perfectly: he can space the floor with his solid outside stroke, can create his own shot but he can be an impact without the ball in his hands. the 76ers made it known that they wanted Simmons, a talented point-forward to be the one handling the ball a majority of the time. They can do that here with Fultz. Fultz also owns a 6' 10" wingspan, showing that he has the potential to immensely impact both sides of the floor.
NBA Comparison: Brandon Roy
Fultz was able to score 23.2 points a game, while also dishing out 5.9 assists and grabbing 5.7 boards a game. On the defensive end, Fultz used his length to average 1.6 steals and 1.2 blocks per game. Now there is question on Fultz on whether these stats were inflated due to the fact that he was on a Washington Husky team that went 9-22 on the season, but it was evident that Fultz is a gifted scorer with a variety of ways to put the ball in the hole. Brandon Roy was just that. Brandon Roy was a good, not great, shooter but he was crafty. His handles and ability to twist and turn with the ball in the lane made him a very tough cover. He was never going to post you up like other two-guards in the league but he had great ball skills and was able to average close to 5 assists in the years he was healthy. Fultz has similar potential, being that he is not a pass-first guard but can certainly make plays for his teammates
PICK 2: LOS ANGELES LAKERS select: Lonzo Ball.
Lonzo is a big baller. On the basketball court, Lonzo is capable of doing it all. He can shoot, he can rebound and one of his best traits is to make others better. Lonzo has outstanding vision and he couples that with his shiftiness and athleticism to be a guard the world really has not seen in a while. Lonzo must improve on his offensive game however, his shot is unorthodox but out of his 189 made field goals last year at UCLA, 80 of those makes were 3's and around 100 of his other makes were either layups or dunks. Lonzo will have to work on his midrange game and his floaters if he wants to go toe-to-toe with the best NBA point guards. Lonzo also is a wiry kid, he's athletic and has good size but he will definitely need to put a considerable amount of muscle if he wants to succeed in this league.
NBA Comparison: Jason Kidd
Lonzo's do-it-all at the point guard spot with a deficiency in scoring variety screams Jason Kidd. As Kidd became older, he slowly developed a solid spot-up three point game, but he made a living off of basketball IQ and just making his teammates better. If Lonzo can accept that role and not try to force the issue for himself, especially early in his career, Lonzo can have a similar career to Jason Kidd.
PICK 3: BOSTON CELTICS select: Jayson Tatum
Now here's where the real predictions come in. The first two picks were pretty much confirmed by the public and 99 percent of mock drafts, but once we reach pick 3, the mock drafts start to differ. Boston has apparently been very keen on moving this pick in a package for Jimmy Butler, Paul George, Kristaps Porzingis or even Anthony Davis in some rumors, but it is hard to see such a huge blockbuster coming out for this third pick. Assuming the Celtics keep this pick, my bet is on small forward out of Duke, Jayson Tatum. Tatum is a 6' 8.5" small forward with a 6' 11" wingspan. People question why Boston would take Tatum with Jaylen Brown being on the team, however Boston would more than likely take the best player available and that is between Tatum and Kansas Forward Josh Jackson. The problem with Jackson is that he is almost a carbon copy of Jaylen Brown, which is why I believe the C's take Tatum here. I could also see Tatum playing at the 4 on some occasions, while Brown is more strictly a 3 in the league. Tatum can score the rock. He has an exceptional mid-range game but is great in isolation situations, something that hopefully translates to the next level. Tatum is a plus rebounder and a solid shooter. Tatum needs work on the defensive end, but he has the length and quickness to develop.
NBA COMPARISON: Jabari Parker
I compare Tatum here to Parker, not because of the fact they are both small forwards out of Duke, but because they had very similar pros and cons coming into the draft. Both were great isolation players with plus athleticism and length. Both were tabbed as strong wings with a solid shooting touch, particularly from mid-range. And both were labelled as players who would need to develop a defensive intensity. Tatum and Parker were also tabbed as the most NBA ready scorers in their respective draft class. Hopefully, Tatum does not run into the injury problems that Parker has, and can develop into a key piece for the Celtics.
PICK 4: PHOENIX SUNS Select: De'Aaron Fox
Most mock drafts tab whoever is left of Josh Jackson and Jayson Tatum to go here, however I do not see Josh Jackson as someone who would thrive in Phoenix. I feel the minutes would be to inconsistent playing behind the likes of T.J Warren and Devin Booker for Jackson to develop. The Phoenix Suns are in a rebuild. With picking Fox, the Suns can quietly develop and prepare for when Eric Bledsoe probably leaves in 2019. Once 2019 rolls around, Booker, Warren, Chriss and Len will all very much be in their physical prime, allowing a young and ready De'Aaron Fox to grab the reigns and steer this franchise back to the playoffs. Fox is an athletic, quick guard who can get to the rim with ease. He will mostly be remembered by simply outplaying Lonzo Ball at the NCAA tournament a few months ago, but Fox has outstanding potential with his athleticism and competitive edge.
NBA COMPARISON: Dennis Schroeder.
Both Schroeder and Fox are very quick, craft point guards. They can pass, but they need the ball in their hands to be effective as they are not great shooters. Schroeder and Fox share the ability to get to the rim with their speed and quickness. There were actually rumbles that the Lakers may take Fox over Ball, but those clamors have calmed down considerably. Like Schroeder did, Fox will need a few years, likely as a backup before grabbing the reigns of a franchise.
PICK 5: SACRAMENTO KINGS select: Josh Jackson
I make this pick with caution as you never know what garbled theory Vivek Randive has for his lost franchise. Maybe he thinks Luke Kennard is the next Steph Curry? Maybe they need 7 foot 1 inch center from Greece, Georgios Papagiannis to add to the core of Demarcus Cousins and Willie Cauley-Stein? Who knows, but assuming the Kings are in a proper state of mind. They will take Josh Jackson if he is still available at this point. Sacramento needs whatever talent they can get at this point, and Jackson has as big a bag of potential as anyone. Hopefully the Kings can harness some of that. Jackson is a pogo stick athlete with great length. He is arguably the best athlete in this group of 5 players; he is also extremely versatile as he can defend with his length and rebound at a high level. He played multiple positions at Kansas and that versatility will certainly help him at the next level. The problem is his jump shot. He was not a good shooter at all, particularly off the bounce. Jackson also struggled from the charity stripe during his freshman year.
NBA COMPARISON: Andre Igoudala
This is more so of a projection for Jackson. Jackson is not going to come in right away doing what Igoudala did in the latter stages of his career. The reason for this comparison is how similar their games are. Their versatility and athleticism parallel each other and Jackson could have free reign to showcase this in the empty Sacramento King's roster. Let's just hope they do not trade him away or something. Jackson will need to develop his shot to be a true all-star in this league, hopefully he can bottle his winning attitude and motor to develop into one of the top wings in the league.
As always, these picks are very fluid. Anything is possible between now and draft night and even after draft night. That is the beauty of the NBA offseason.