From the Basement View..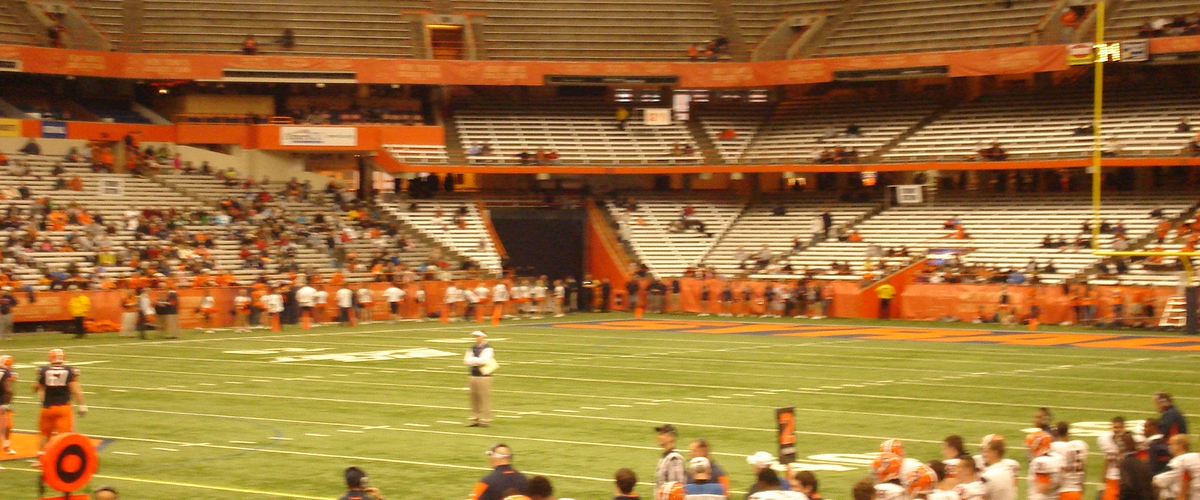 Here are my thoughts from the basement seats on the curret state of football.
· First off let's be honest, 2020 is the worst year ever for 99% of us and hopefully we never experience a year close to this one again.
· As for this upcoming NFL and college season if anything is able to happen with games, I will have a hard time looking at any champion from this season the same way as I have in the past. This year is much more an exhibition type year than any real season. With no preseason, limited camps and reduced training camp rosters, I will have a hard time holding this year in the same regards as a normal season. I do hope we get some football in the fall, more likely NFL than college, as I feel the country, or I should say the fans need some normalcy returning in the fall on the weekends.
· College football may go the route of a limited spring season with conference games only and then hopefully a return to normal for the 2021 season. With college roster size, turnover of the roster year to year due to graduation, declaration for the NFL draft, incoming freshmen and JUCO yearly, college should be able to do an eight game season in the spring with limited issue to players especially if a vaccine is found; and then return to full schedule in fall of 2021. I could see a world where potential draft eligible players play a few games to get game film, show development and then step aside and focus on the draft. Granted the sure-fire first round pick likely will sit it out, why risk injury! If you are on the brink of day three or undrafted (or between being a day 2 or day 3 pick), I would think playing in a few games would be wise to separate yourself from the pack.
· Question is, is anyone doing fantasy football this year? I think it's worth a role of the dice with so many things we can't do, but curious if people are dropping off.
· Anyone looking for a football fix while we wait would be wise to checkout All American and QB1 both on Netflix. I still have to watch Brian Banks and The Last Chance U series, as both are must see from what I hear from people.
· One thing this year has taught me and I'm sure it has taught others to not take anything for granted ever, as it can be taken away so fast. When 2020 started I never dreamt of the possibility of no sports, no movies, no restaurant, no concerts, no graduations, mask wearing, at home schooling and so many other things. Again hopefully in 2021 we return to normal, but there will always be a part of me thinking so much of this could have been prevented and someone really dropped the ball.
· Modern technology is amazing and only getting faster but there are days I miss going to my mailbox for my weekly copy of The Sporting News. That magazine was great and had everything I needed to know. Granted now we find our roster moves before the player's family, but there was something as nice with that great magazine that I would save many articles and copies for reference. Much more information than Sports Illustrated and nothing beat The Sporting New yearbooks.
· How is Oliver Luck not employed by the NFL in some capacity? The man is so smart and talented. If you look at his resume you'll see what I mean. Hopefully someone fixes that and adds him to the league office or as a team president (maybe a team that is in a lot of hot water right now or in constant turnover in his home state).
· Always amazes me the various fan bases that can't just say their player is good without denigrating another player. Can't two or three teams have good players at a position? I think the NFC East has three of the best running backs in the league with Zeke, Barkley and Sanders, but some won't agree and instead destroy the others to somehow build up their own player. Fairly immature and irrational if you ask me.
· We are familiar with the names of the coordinators (Saleh, Daboll, Roman, Bieniemy, etc.) who are poised for head coaching opportunities but a hot name for an offensive coordinator in 2021 should be Buffalo Bills QB coach, Ken Dorsey, as he has excelled at developing young QBs. He worked with Cam Newton in Carolina during his best years and worked with him during his draft preparation at ING Academy and now is developing Josh Allen in Buffalo. We all saw the improvements in Allen during the 2019 season and likely even better 2020. Dorsey, a winner in college at Miami where he went 38-2 also has front office experience as a scout with the Panthers and Assistant AD at Florida International. Should Buffalo Bills offensive coordinator, Brian Doboll, land a head coaching job in 2021, Dorsey would be the perfect man to move up to offensive coordinator and likely future NFL head coach not that long after his move to OC. If not in Buffalo, I would think Dorsey would be a great hire for the team that wins the Trevor Lawrence lottery as Lawrence physically is similar to both Newton and Allen.
· With the nearly non-stop debate of Dak Prescott and what he is worth, I accessed Pro-Football-Reference.com and ran numbers of Prescott, Goff and Wentz. Pretty impressove numbers for a "fraud" as some have called Prescott.
· Well, stay safe everyone, wear a mask, feel free to share your thoughts and follow me at @ftballdialogue
---