The Junkie is BACK!!!!!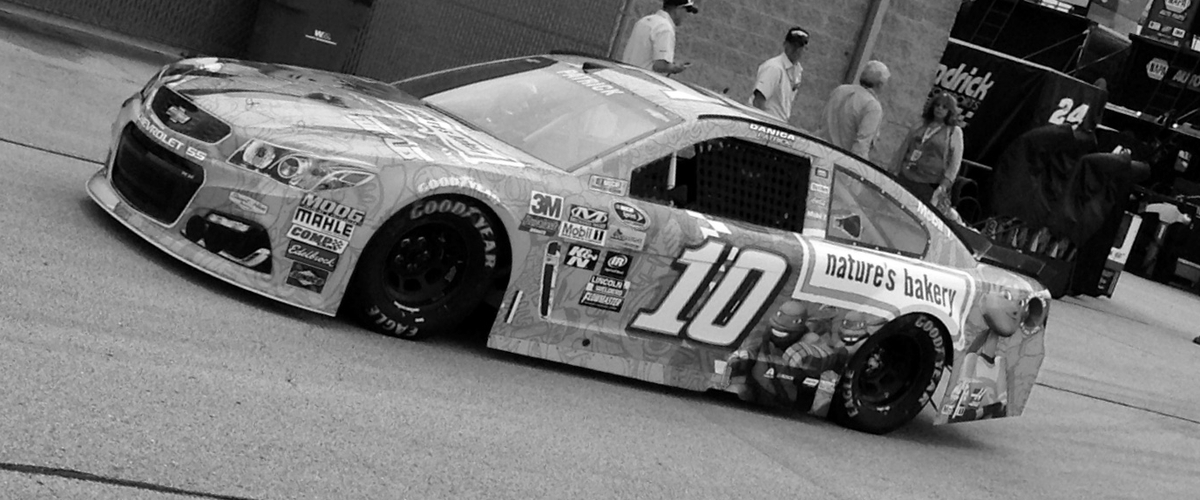 Hello, I'm the Racing Junkie...and I'm back on track.
After taking a break, while Sportsblog did a revamp of their website, I'm returning to my blog. As always in the past, I will not blog about everything in the racing and motorsports world. I will only blog, about those topics, that I find highly interesting, or sport changing.
Stories covered, or should I say, over covered, by other sites and bloggers, will not be touched. I will continue to look, at areas of the motorsports world, that are inherently non-NASCAR. If I see a story, that in other words, has been, covered highly one sided by the mainstream media, I will consider giving, it my unique take.
You will still see me, looking at the fringes of the motorsports world. As always I'm still just a, working class stiff guy, that loves the world of racing. My current job is as, manager of a Shoe Store in Peoria IL, so I will be handcuffed a little when it comes to, when I can and can't blog, so please bare with me.
With that out of the way...what are my thoughts on some of the more...interesting...early season stories, from across the gamut, of the motorsports world.
1: Like it or not...and many don't...the new Stage Format in NASCAR, is working! The drivers and crew chiefs have, embraced the new rules, and they have caused some fascinating moments. Just ask, Kyle Busch, and Ricky Stenhouse Jr about Martinsville.
2: The NHRA Top Fuel Class, has become the personal playground of DSR (Don Schumacher Racing) and Lightning Leah Prichett.
3: Speaking of the NHRA...the virus of short fields, that was running rampant in the Pro Stock class, last season...has made it's way to the Top Fuel and Funny Car classes! Are we sure it's not time to look at cost containment NHRA?
4: Hell began to freeze over! Ok, I'm being a little melodramatic...but to a degree I'm right. The big guns of the dirt late model racing world (WoO and Lucas Oil), agreed on something! I know...I went into shock as well! They agreed to use the same safety rules, and for the equalization of the performance rules. The two series now have tech rules, that will make it easier for a team to run both series, with just minor changes. Now if we can just get them in the same room together, when their creating their respective season schedules...
5: Short course off-road engines rules are, in the news on certain forums. LOORS (Lucas Oil Off Road) have added limited use of Fuel injection in their Pro 4/2 classes. But the teams are handcuffed, as to what they can, and can't use.
But the most talked about is the new Pro Lite engine. LOORS has developed a new engine for PL, which is an option for low budget teams, this season. It was developed to create a more durable engine, so as to lower costs, and create new teams. FYI...while it is optional in 2017...it will more than likely become mandatory in 2018! Thus turning Pro Lite into, all but a, Spec class. [I hate that word, "spec", in regards to pro racing]
Not to be outdone...TORC, has created a new Pro2 engine rules set. Alright, they went fuel injection! WRONG!!!!! They created a new formula, that will (at least in theory), make it cheaper to race in the pro class. It has a set of mandatory parts, and a lower horsepower range. The new setup, bridges the gap between, the MORR sportsman Super Truck class, and the Pro 2 class. This should increase the field of trucks...we'll see...
6: UTV racing...still growing faster than many can understand. The mainstream, motorsports media has yet to get the memo, and networks have tunnel vision. You would think with the growing need for new and exciting content, that the fringe networks, would come running!?
7: No Prep is still growing!!!!! Get with the program TV networks. For now all we get is, live streaming of events, from...maybe...three cameras.
8: The IndyCar season has started. Raise your hand if you knew...thought so...not many raised your hands did you? Even hardcore IndyCar fans, forgot the season started,
9: the empty seats at major events, not just in motorsports, but across the world of sports. Just when you thought we had seen the bottom of the barrel, of fan rebellion, against raising ticket prices and the cost of seeing events live...
We get to 2017 and...it gets worse! I caught some the Cubs/Yankees series, and there were empty seats all over the place. And we're talking about the, arguably, two most popular MLB teams. Even the Daytona 500 had a a few missing people. The Phoenix IndyCar event, broadcast team, was trying extremely hard, not to show the grandstand.
Until, the powers that be, in the world of sports, get their, collective HEADS out of their own BUTT'S...this trend will continue. It shouldn't cost a family of four...four to five hundred dollars to attend a major sporting event. Which is why...
10: lastly...the resurgence of Short Track/Grassroots racing (and for that matter, more people are attending minor league sports events), across the country. Short Track and Grassroots promotors, are reporting increased: attendance, interest, sponsorship, and revenue. Why?
Because fans have had it! With what? Name it...cost, over exposure, boring participants, to political, prima-donna athletes, etc...do I need to continue?
People are now considering it the smarter move, to just stay close to home, and save a little money, but also...have the same, if not more, fun!
As you can tell, I'm a little rusty. Give me a little time, I'll be in mid-season form in a week or two. Have a great day.