Opening Day fireworks leave Rays feel confident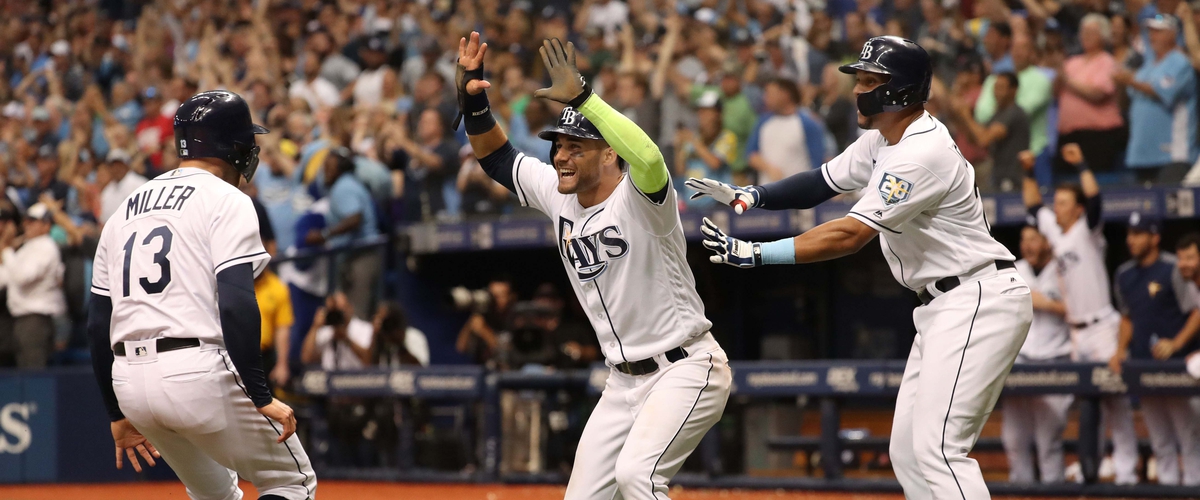 The day started with Fireworks….or, just fire. As the 300-level concession stands caught on fire before the game at Tropicana field, it seemed like a bad omen to start the season. However, as the first pitch was thrown normalcy returned in Tampa Bay when Kevin Kiermaier made a great catch racing back to the wall to rob Red Sox hitter Mookie Betts of extra bases. With just a 6% catch probability, Kiermaier ranged 129-feet to haul in the first out of the season. After that, the Rays were left holding the bag as Boston's started Chris Sale struck out 9, in 6, 1 hit innings. The Rays starter Chris Archer did not have such a favorable first outing.
Archer hurled 6-innings while striking out 6, but allowed 4-runs on 6-hits. It was a frustrating day for the Rays ace who at one point threw his glove down in disgust.
In the bottom of the 8th, the Rays exploded for 6-runs and never looked back. Joe Kelly was wild, walking 3-Rays batters, and with the bases loaded, Tampa Bay native Denard Span came up for the Rays and smacked a base clearing triple. Span came around to score on a Hechavarria infield single.
Alex Colome earned the save, pitching a 1-hit 9th.
For the Rays, getting this win has to provide some sort of spark. After being told all offseason they were the worst team in baseball since selling off a Franchise cornerstone, an all-star and a stud starter, to go on a late 8th-inning rally to overtake one of the best teams in baseball could be a tone setter for the year.
The Rays continue the 4-game set with the division rival Red Sox tomorrow, when Blake Snell toes the rubber and takes on former-Ray David Price.
WP: Austin Pruitt
LP: Joe Kelly
S: Alex Colome
For more Rays news, notes, and opinions, follow @Rylan_Stiles on twitter.
---