Bills Select: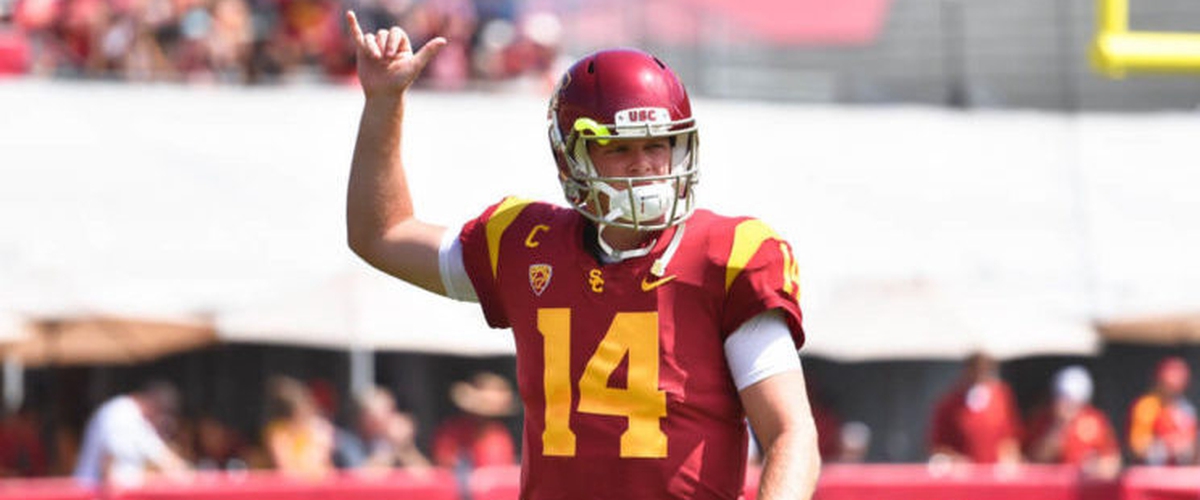 The Bills completely sold out to draft a franchise quarterback and who could blame them. Currently, the Bills QB room has only former Bengals backup QB AJ McCarron and Nathan Peterman. Last season, the Bills benched Tyrod Taylor for Peterman for a couple games. It was the worse thing they could've done. There's no hiding this one. Peterman is not a franchise quarterback. To make matters worse they traded Taylor, who was the only quarterback that successfully led the Bills to the playoffs for the first time since 1999. Taylor will be appreciate by the Browns and missed by the Bills. Buffalo is the most desperate team in the NFL right now that needs a quarterback. So, without further ado here's the Bills pick.
With the 1st Pick of the 2018 NFL Draft the Buffalo Bills Select: Sam Darnold QB USC
Most mock draft expects have a quarterback going number one overall all but none that I've seen had the Bills with that number one pick. It's almost inevitable that a quarterback will go first but I just don't think the Browns need to waste the first or fourth on one if they already have quarterback(s) in place to start. Plus like I've said before you have other holes you have to fill. The Bills need a quarterback and Darnold seems like a blue-collared QB that can get the job done in Buffalo.
To set the record straight, Darnold has a better completion percentage and has lesser career interception total than Rosen. So, I don't know how a narrative developed that Darnold is a poor decision maker in the pocket. If anything he's inconsistent with playing at a high level. If you watch Darnold, some of the throws he make are impeccable. Then sometimes he throws some passes that make you scratch your head and think. But my favorite moments of Darnold's career are when he throws on the run. It's really effortless the way he extends plays with his feet and he's always looking down field to make the throw. The Bills can play like they believe in McCarron to make a big difference at the quarterback position. But right now the Bills have to make some moves and if they want to make sure they secure a quarterback then they need to trade their 12th, 22nd, and some 2019 draft picks to do it.