Saints Select:
With the Thirty Second Pick of the 2017 NFL Draft. The New Orleans Saints Select...
THE PICK: Tre'davious White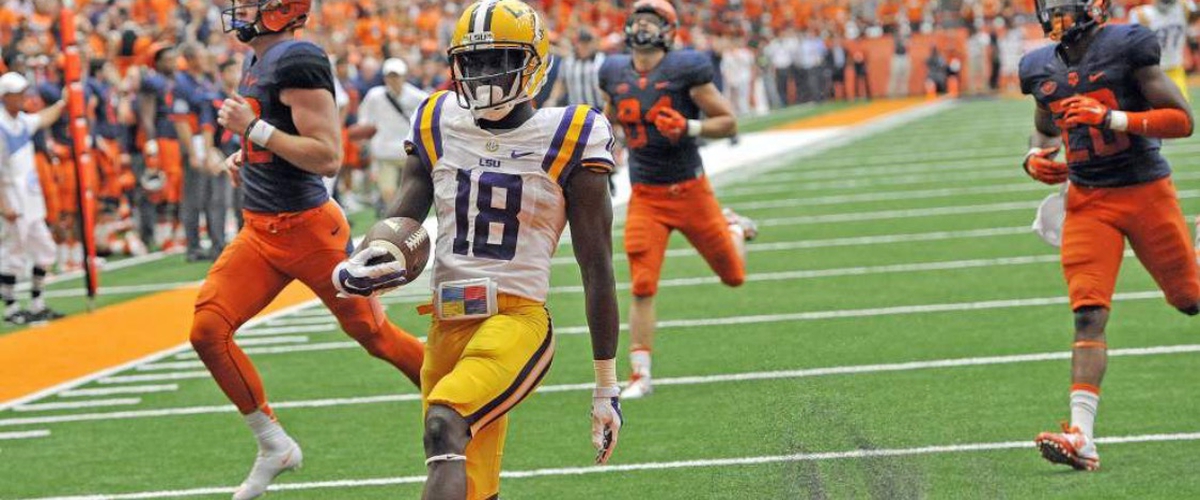 The LSU corner might not even have to change his address with this pick. Tre'davious White and the Saints are a match that's suppose to happen. White is an excellent press corner. He also has quick hips to play in the slot and this is what the Saints need, which is versatility. In my mock draft the Saints took Solomon Thomas at 11 to add more beef up front but with the 32nd pick they need to grab a Corner. One of the main reason the Saints secondary ranked dead last in pass defense is because the pass rush never could get pressure on the QB, which made the secondary cover for extensive periods of time. Luckily they had Drew Brees and company to win them a few shootouts this past season. One of the main reason the Saints need to draft a Corner is because of the lack of quality at the position. Plus depth might be shorten with that SS Kenny Vaccaro serving a four game suspension in 2017 for Adderall use. The other notable pieces of there secondary are FS Von Bell and CB Delvin Breaux. Despite having zero interceptions, Von Bell had 58 tackles and 1 force fumble in 2016. The former Ohio St. Safety will play a major part into restructuring this secondary. As for Breaux, many people may not see the potential in the Former LSU Corner but he was a dog before he landed on the Injured Reserve list with a Broken Fibula. Before his injury he didn't allow more than 60 yards receiving on himself at all during the 2016 season. And He's only allowed about 45 percent of passes thrown his way to be caught. If the Saints draft Tre'davious White they will drafting a day 1 starter that would be very versatile. He can play in the slot and on the outside, while all in his home state of Louisiana.