Falcons Select
With the Thirty First Pick of the 2017 NFL Draft. The Atlanta Falcons Select...
THE PICK: Takkarist McKinley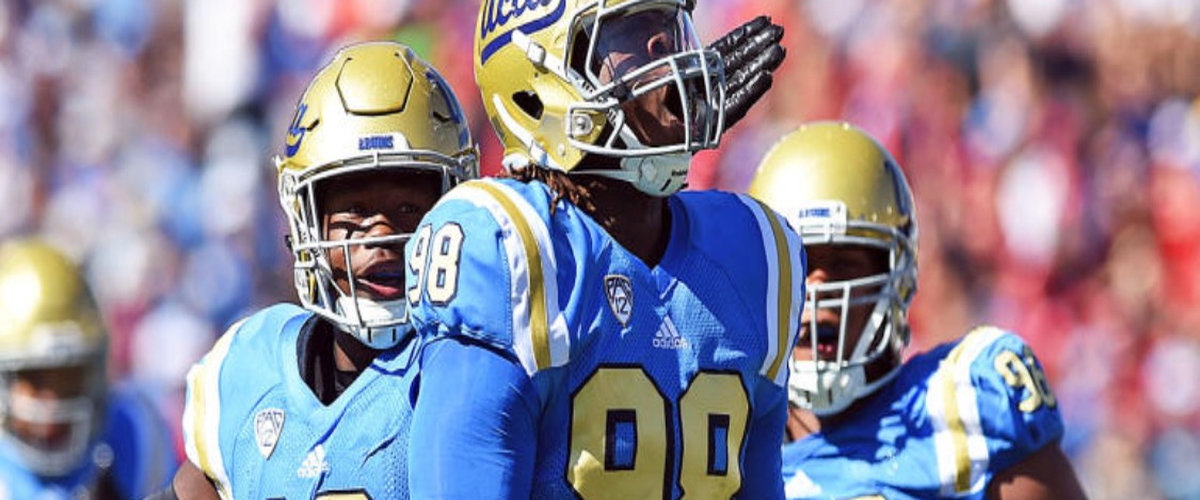 The Falcons' Defense were absolutely gassed in the 2nd Half of the Super Bowl this past year. What they need to consider is to add a pass rushers so they can set up a rotation of guys to keep them fresh. The biggest acquisition for them the season was acquiring NT Dontari Poe from the Kansas City Chiefs. He will be an instant anchor in the middle of the defense and he can provide pressure right up the middle. But were the Falcons need help is off the edges. Vic Beasley will be the most reliable pass rusher this up coming season. Of course Adrian Clayborn and Courtney Upshaw play apart of the defense but they need to get a premier pass rusher to complement Beasley and DE Takkarist McKinley may do the trick. The UCLA product, last season ended with 10 sacks and throughout his three career at UCLA he had 16.5 sacks. He's know for creating major havoc in the backfield and having a good spin move to make it home to the QB. If you pair him up with Beasley you add much needed depth that the Falcons desperately needed a few months ago to close out the Patriots in the Super Bowl.