Raiders Select:
With the Twenty Fourth Pick of the 2017 NFL Draft the Oakland Raiders Select...
THE PICK: Adoree Jackson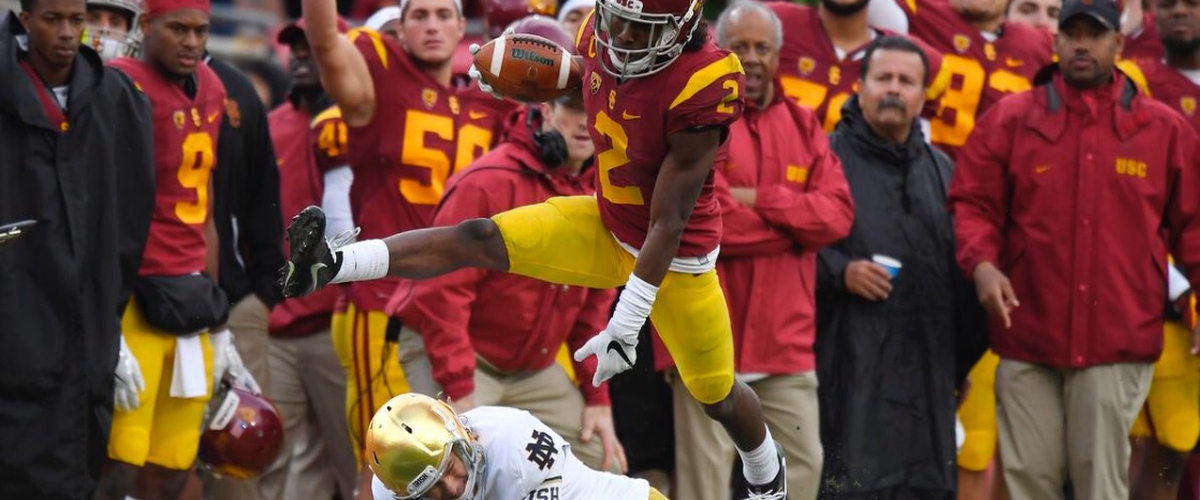 The Raiders Defense is slightly overrated. In 2016 they ranked 26th in total defense and they need to add to a aging secondary. CB Sean Smith and FS Reggie Nelson will be over the 30yr old mark going into the 2017 season. The secondary ranks in the bottom 10 in both receiving yards and touchdowns, so it's time to add a playmaker. The Raiders should take the local USC standout at number twenty four. It would be a nice investment because Adoree could contribute in all areas for the team. The 5'11 cover corner is hard to beat deep and could travel into the slot and cover WRs if need be. On tape he rarely, if at all gets beat in one on one coverage and his 4.39 40 time will back that up. He proved in his combine workout that he has elite ball skill, excellent feet and swift hips. He's not your typical lockdown corner. He can also be a "gadget guy" on offense and he could be on special teams returning kickoffs and punts to give you that spark. The guy can do it all. The Raiders need a guy that can learn from savvy veterans like Reggie Nelson and Sean Smith but at the same time he can help shape the future while he play alongside of S Karl Joesph.