Texans Select:
With the Twenty Fifth Pick of the 2017 NFL Draft. The Houston Texans Select...
THE PICK: Patrick Mahomes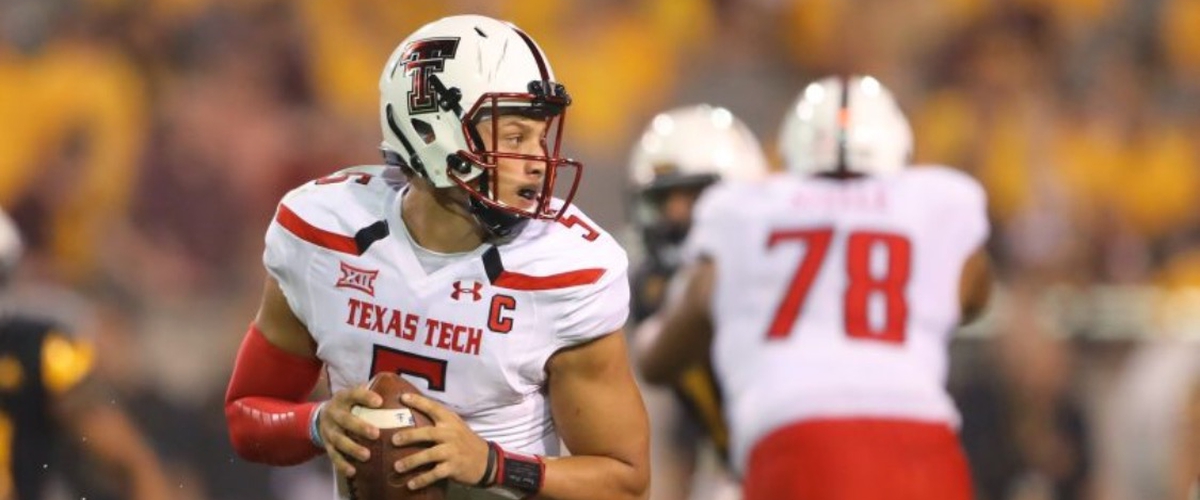 Everything is bigger in Texas and so is Patrick Mahomes' arm. The former Texas Tech QB is an absolute gunslinger and he's athletic. The Texans as we all know are in desperate need of a QB. They currently have Tom Savage and Brandon Weeden on their roster. Both of these QBs have show little progress at times given opportunity and we know this a QB driven league. Last year the Texans struggled because of poor QB play. Brock Osweiler was dreadful in 2016. He had a 59 completion percentage and he threw more interceptions than he did touchdowns (15Tds/16ints). The whole WR core suffered last year including Deandre Hopkins. In 2015, he was coming off a 1,500 yd season with 11 Tds. In 2016, his numbers declined. He only saw the end zone four times and had 954 yds receiving. He wasn't much of an impact in 2016 because of the stagnant offense. Pat Mahomes, if selected would change all of that. The Air Raid offense that he ran at Texas Tech complements the speedy group of receivers he would have with the Texans. All of the main WR run a sub 4.4 forty time or below (Hopkins, Fuller, Miller,Strong). Not to mention Mahomes' has the ability to extend plays with his feet which would be dangerous for opposing defenses to game plan for. He's the current record holder for total yards in a single game with 819 yds which is an eye opening talent and if Bill O'Brian likes him he should take him, no hesitation.