MLB Pace of Play: A Jimmy Nelson Take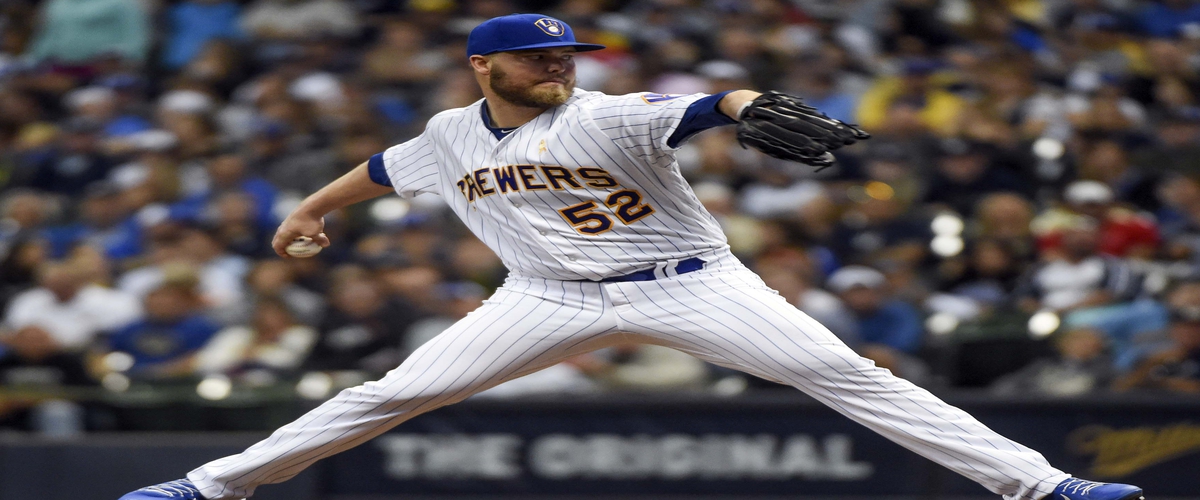 There is an old adage, "good things take time." For some people closely connected to baseball, a baseball game is that good thing. There are people who find a baseball game fascinating, whether it lasts two hours or five hours. Conversely, there are others who will lose interest the moment the third inning is completed.
Baseball is unlike most sports in regards to how a competition is completed. In baseball, every man gets his chance. Regardless of where a person stands on the matter, there have been extensive conversations over the last couple years around the league when it comes to pace of play.
In February Major League Baseball announced their pace of play initiatives for the 2018 season. These rules range anywhere from limitations on mound visits (teams are given six mound visits per team per nine innings excluding certain circumstances), shortened inning breaks and pitching changes, and streamlined video replay review. Like any rule put in place, there are certain groups of people that are impacted in different ways. For these particular pace of play rules, the players, coaches, organizations, and fans are all impacted. Certainly, some are impacted more than others.
For Jimmy Nelson, starting pitcher for the Milwaukee Brewers, baseball is better left untouched. Nelson finds beauty in how the game of baseball operates. Nelson says, "It's a very strategic game that requires a lot of planning and communication between teammates, and sometimes that takes some time. Whether you're running a bunt play, pickoff play, or defensive shift, those all take time to implement in between pitches and require catcher and position players to visit the mound."
The same strategy and communication that takes place on the field is something that can not be understood, at least not in its entirety, by the casual fan. The only people who experience this are the people who are performing on the field — the players and the coaches. It certainly makes sense as well.
In addition to the structure concerning the game of baseball, Nelson also appreciates the process of how the game which he plays for a living should be carried out. Nelson says,"This is our job and how well we do it a lot of the time depends on us slowing the game down and mentally preparing and going through our processes to execute the next pitch and/or swing. So should we rush that process to save a few minutes on the back end of a game? I don't think so, not when it's our job to perform. It would be like putting a shot clock in someone's office and forcing them to only take 'x' amount of time to do their work."
However, he also looked at it through a different lens. Like any professional sports league, Major League Baseball is a business. As a result the fans are the ones that have the interest in seeing the product. Nelson recognizes the idea that fans are impacted and understands the response from fans.
"Most of the feedback I've seen from fans about trying to speed up the game is that they don't like the changes either. They like the game the way it is. They realize that if they're going to a game they have no problem sitting for three hours to enjoy it and its nuances, and an extra five minutes shaved off the game so they can go sit in traffic isn't beneficial enough to implement a bunch of new rules into the game."
With time, these rules could certainly (and probably will) become normal for the players and coaches. However, these rules, at least right now, are an obstacle. An obstacle with a lot of moving parts that 30 major league teams will have to dodge on their way to success.
As Nelson certainly sees the light, he understands how dim the tunnel is at the current moment, "As for the meeting limits, I think that coaches and players will adjust eventually, but it is tough when there are so many things that everyone has to be on the same page about. It's something that when your job and what's paying the bills is on the line, you're going to take that extra meeting or extra time to make sure you get it right."
In 2018, patience has been a common theme for Jimmy Nelson in more ways than one. In addition to the pace of play initiatives, the ace for the Milwaukee Brewers also had to start the year on the disabled list. Last September, Nelson went down with a partially torn labrum after diving back to first base in a game against the division rival Chicago Cubs causing him not only to miss the rest of the 2017 campaign but also to start the 2018 campaign on the disabled list.
Nelson's injury was a huge blow at the time for a Brewers team that was surprisingly sitting pretty in the National League Wild Card race and was knocking on the Chicago Cubs' door for division supremacy. The rest is history. Milwaukee scrambled to piece together a formidable five-man rotation for the opportunity to play in the one-game playoff for the National League Wild Card. Unfortunately, the Brewers would fall just one game short of the Wild Card and finish with a respectable 86-76 record.
Fast forward to the present day, and the city of Milwaukee is itching for their ace Nelson to take the mound again. It will probably take some time for players, coaches, organizations, and fans to adapt to the pace of play rules. In all of this, there is one constant at least — when #52 returns to the rotation, it will matter little to everyone in Miller Park how long the game lasts. Hopefully this time comes sooner rather than later.