Do The Cleveland Browns Have Their Guy?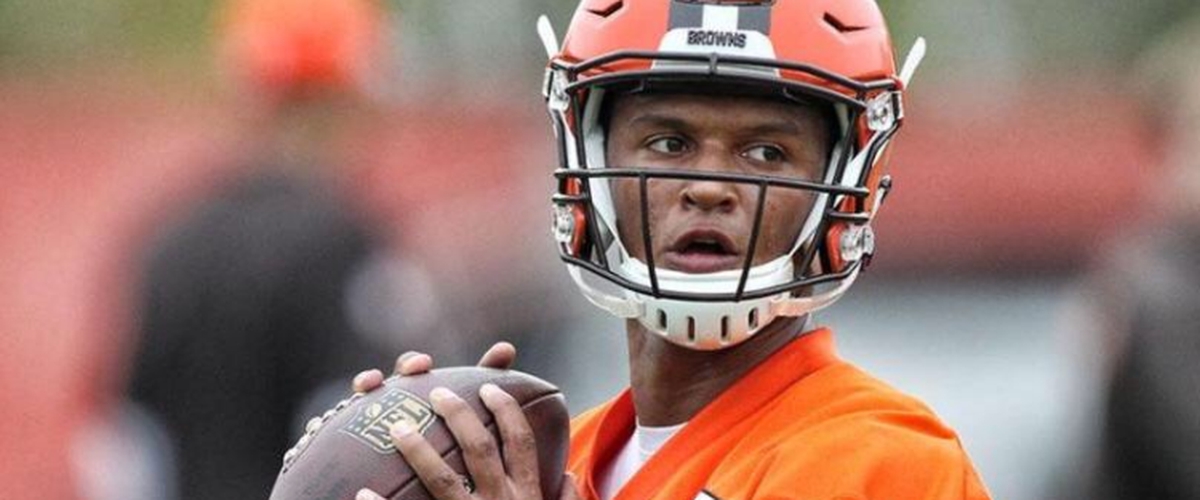 Obviously the Cleveland Browns have been looking for a QB for a while. They've had so many starting QBs throughout the seasons and not one has worked out and became their guy. When the Cleveland Browns held the number 1 pick in the 2017 NFL Draft the question was who do they pick? All though for most people the answer to that question was simple, some people really thought they'd draft a QB. They didn't and Browns fans were thinking "Ok we have another firs round pick I think we can get Mitch Trubisky". Well not quite Browns fans because he went right after you guys picked. Browns fans were then saying "We can get Deshaun Watson". Well then the Browns decided to trade the 12th pick to the team that would pick Watson. They had 3 first rounders and not one was used on a QB. The Browns decided in the second round with the 52nd pick in the 2017 NFL Draft the Browns drafted QB DeShone Kizer. All Browns fan are still as hyped up over that pick as I am. DeShone Kizer was just a beast in college and got the Browns to draft him.
I think that DeShone Kizer is the best QB and has the most potential then they have ever drafted. Yes the best they have ever drafted. Many people say that he won't start because he's a second round pick and they want him to learn. If they had a good veteran QB then that would be what they do. The only other guy really up for the starting job is Brock Osweiler. That's not much competition for Kizer and Osweiler is not really somebody that Kizer can learn from. I guess in a way he can learn from him because he can do the opposite of whatever Osweiler does and succeed. With all jokes aside I really do think that the Browns have found their guy.
They have a solid team that is full of potential. Guys like number 1 pick Myles Garrett, Emmanuel Ogbah, Danny Shelton, Caleb Brantley and Jabrill Peppers are players that are full of potential on their defense. The offense is good too with David Njoku, Isaiah Crowell and Kenny Britt. Kizer has a team that he can work with and he has a great coach in Hue Jackson too. Hue will work with Kizer and make him as good as he can get. DeShone Kizer has been making a case for why he could be the starting QB in training camp and I watched the Browns scrimmage and Kizer looked good. He made some mistakes things like overthrows and throwing to the wrong route, but he's a rookie and those are things that he can definitely work on. DeShone Kizer will only get better for this team because he's got the big arm and the willingness to challenge a NFL defense with his throws. He has great pump fakes and he can run. When I say he can run I mean he can run. When there is nobody open and the D line is coming at him, expect Kizer to roll out and gain yardage that way.
He really has great potential and can be one of the best up and coming QBs in the league. He definitely has the confidence as he said "I can be the greatest quarterback to ever play in the NFL" and he's got his teammates into it too. Kenny Britt said "He's going to be one of the great ones". That is coming from a veteran WR and he didn't say he could be , he said he's going to be. DeShone Kizer could definetly start for the Browns this season and I think he'll put up these numbers.
2017-18 stat projections
Yards: 3700
TD/INT: 23/10
Completion %: 64.3%
Rating: 65.2
I believe if he starts that he will have a great rookie season. I think this was a great pick for the Browns and I think that they can consider DeShone Kizer their guy and their franchise QB.