CURRY DROPS 19 LATE IN COMEBACK WIN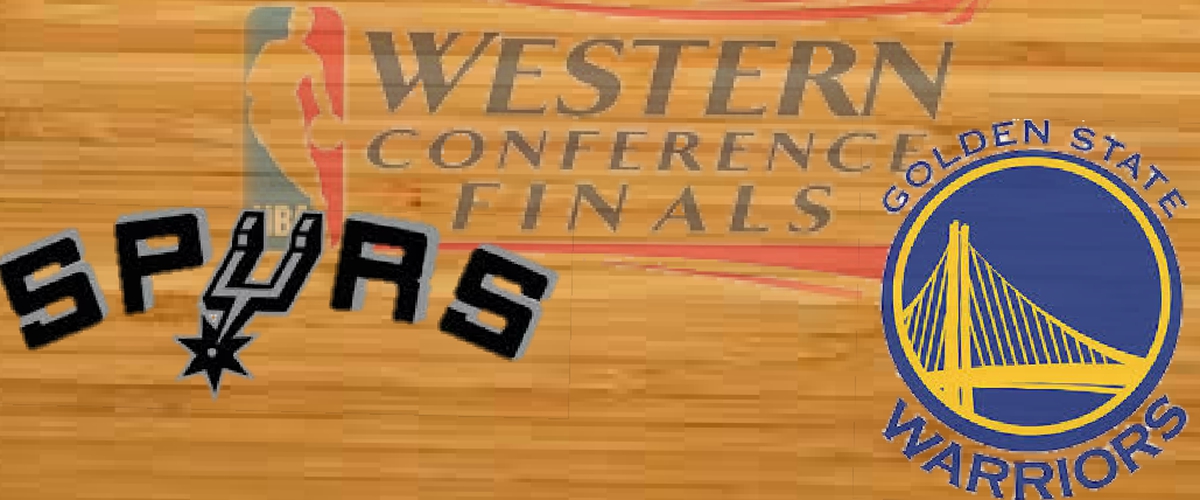 OAKLAND, CA. - After both Golden State and San Antonio eliminated their opponents in the Western Semi's now they face off for a chance at moving on to the NBA Finals.
Golden St. still fairly a young team with the addition of Kevin Durant got they're eyes set to reach the Finals for a third straight year. The Warriors has had good times and bad this season but weather the storm and are the favorite to get back to the Western Conference Finals and is here for another shot to win the NBA Championship.
San Antonio a veteran team and with Tim Duncan retired look to keep their tradition of seeking another world title alive led by Kawhi Leonard wants another shot at the title as they get it on verses Golden State in game 1 of the Western Conference Finals at the Oracle Arena on Sunday afternoon.
San Antonio started the game leading with their big men DeMarcus Aldridge, Pau Gasol, and former Warrior David Lee to establish a 30-16 lead thanks largely to State turnovers and the Spurs spreading the defense to end quarter 1.
San Antonio kept the intensity going on; missed shots, poor defense, and missed free throws by Golden State gives the Spurs a 18 point lead 37-19 with 9:03 to go in quarter 2.
San Antonio star Kawhi Leonard and veteran Manu Ginobili Coming off the bench gives the Spurs a bigger lead 41-25 despite States efforts with 5:41 left in quarter 2.
As Golden State tries to make a comeback, San Antonio contain their poise keeping the pressure on State led by Kawhi Leonard, DeMarcus Aldridge, Manu Ginobili, Danny Green silencing the crowd at Oracle Arena to lead by twenty 62-42 to end quarter 2.
Golden State led by Steph Curry hitting the 3 ball chopping at the lead but San Antonio keeping pace thanks to bench players like Johnathan Simmons and the Spurs maintain their twenty point lead 75-55 with 8:44 remaining.
San Antonio suffered a blow with 7:53 in quarter 3 as Kawhi Leonard goes to the locker room to have his ankle exam and is out of the game.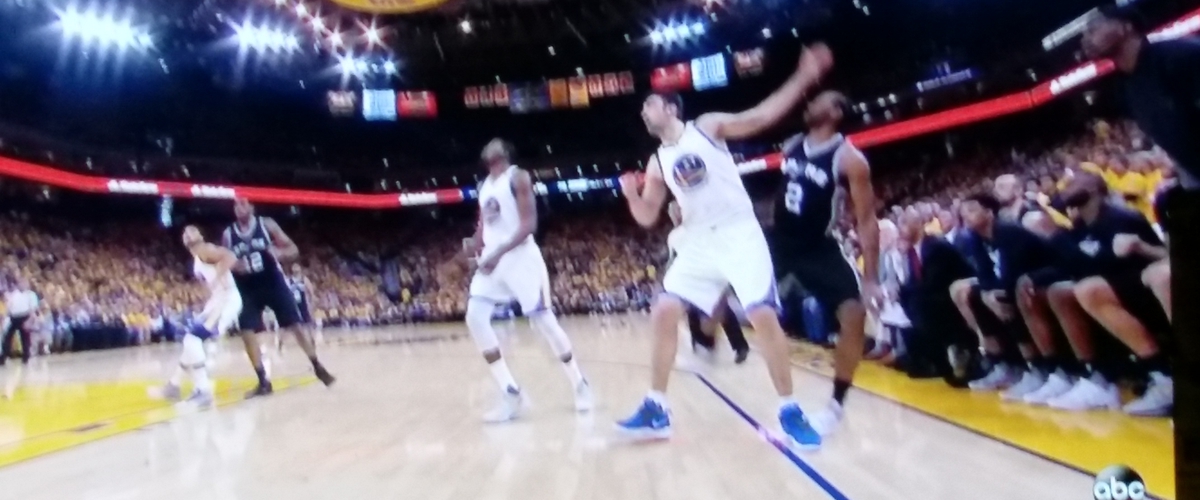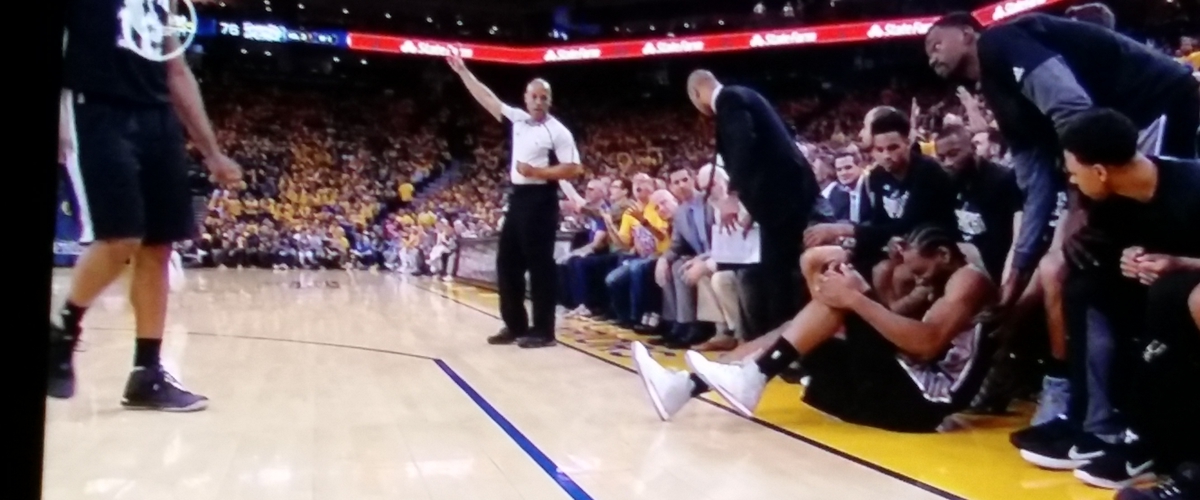 Golden State took advantage as they go on a 16-3 run to come within 8 points 78-71 San Antonio with 4:43 remaining.
San Antonio fell apart as Golden State got energized led by Steph Curry's 19 Points in the final minutes of quarter 3 but maintain their lead 90-81.
In quarter 4 with Curry on the bench the Warriors led by Durant turn their misfortunes into cash money getting within 4 points as the Spurs still lead 94-90 with 7:19 to go.
But in the last crucial minutes both teams battled as Kevin Durant lost the ball regained it back and puts it in giving the Warriors the lead 101-100 since the 1st quarter with 4:10 to go.
Golden State turned up in the last minute as they played spaced defense and worked their offense as they comeback from 25 points to win a 113-111.
San Antonio establish tempo early and play great defense to get the lead but with injury to their star player they fell apart that was key to their loss.
Golden State didn't play their game early, being down 25 points they maintain their composure and took advantage of San Antonio's miscues down the stretch was key to their win.
Golden State now lead the series 1-0, San Antonio looks to rebound for game two with star Kawhi Leonard to even the series 1-1 in Oracle Arena on Tuesday night at 9 pm.