Calm Down, UK Basketball Will Be Fine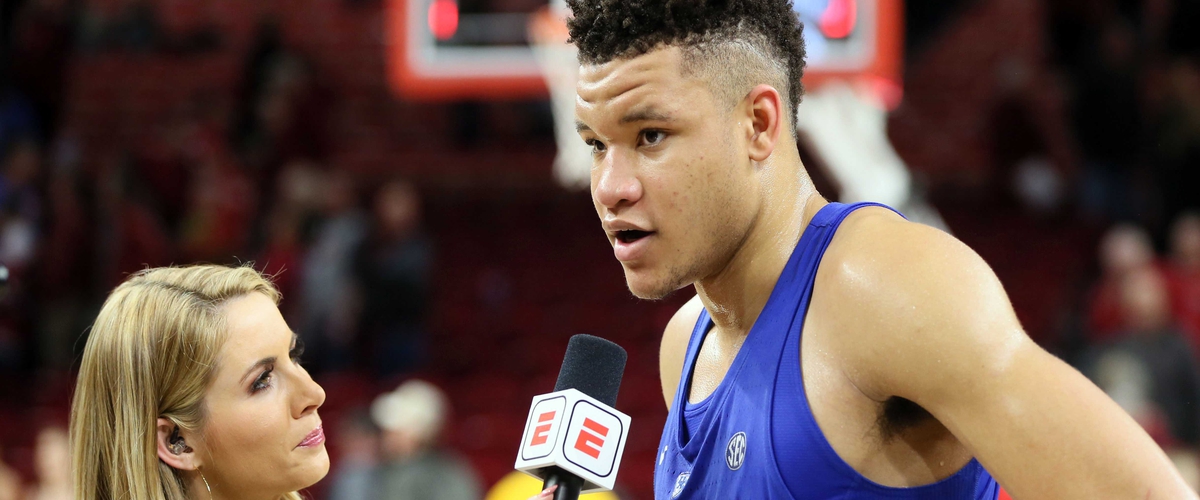 Today, Yahoo Sports reported that three former or current Kentucky Basketball players have been implicated in the FBI investigation into colleg basketball. It alleges that former player Nerlens Noel, former player Bam Adebayo, and current Kentucky forward Kevin Knox received extra benefits from agents prior to their time at Kentucky. I woke up in panic when I heard the news, this is a day I have been worried about for the past 9 years. I thought the Kentucky Basketball Empire was crumbling beneath our feet. It took me an hour of research to realize, it could have been so much worse and that we all need to take a deep breath.
The reality is that Nerlens Noel and Bam Adebayo received loans from an agent, Kevin Knox allegedly had dinner just bought for him. I don't have any doubts that these events happened. But right now, I'm calm as a cucumber. We don't know these kids backgrounds but from my knowledge, Bam Adebayo was the poorest player to ever roll through the Kentucky Basketball Program. Can I blame a kid who is just trying to put bread on the table for his family? I simply cannot, Bam was doing what's right by HIM! I don't agree with the NCAA on pay for play rules, these kids should receive some sort of monetary value. I don't know much about the Nerlens Noel situation but I wouldn't care if the entire 2012-2013 Men's Basketball Season was wiped from all of our memories. Robert Freakin' Morris man, never forget...Then there's our star Kevin Knox, apparently he ran up a $200 bill at Texas Roadhouse. That just sounds like an excessive amount of food. His father has come out and said that the allegations aren't true. If they are, Knox would just have to donate $200 to an organization of his choice in order to stay eligible. So far, the world hasn't ended but here are your worse case scenarios...we lose all of our wins from last season and the 2012-13 season. But I don't see that happening. This FBI Investigation is so wide spread, that it's going to be hard to enforce the rules properly. Remember, it wasn't just us mentioned in the Yahoo Sports report this morning. Pretty much, everyone is going to receive a mulligan unless your actions were so egregious that you have to be made an example of (cough cough Duke Basketball). I have no idea if Duke is implicated in this but I pray to the basketball gods that they are.
With all of this said, our players probably broke the rules. In any other time, we deserve our punishment and have our wins vacated. But we live in a time where everyone got caught with their hand in the cookie jar. I don't think anything comes of any of this. But none of this is right. The glaring problem is that these players should receive some some sort of monetary amount. They make millions for their university and they just get a college scholarship in return...how is that fair? For now, let's all take a deep breath and let the situation play itself out.
God bless the state of Kentucky, God bless Kentucky Basketball, and by golly God bless John Vincent Calipari