New Orleans Last Stand With Anthony Davis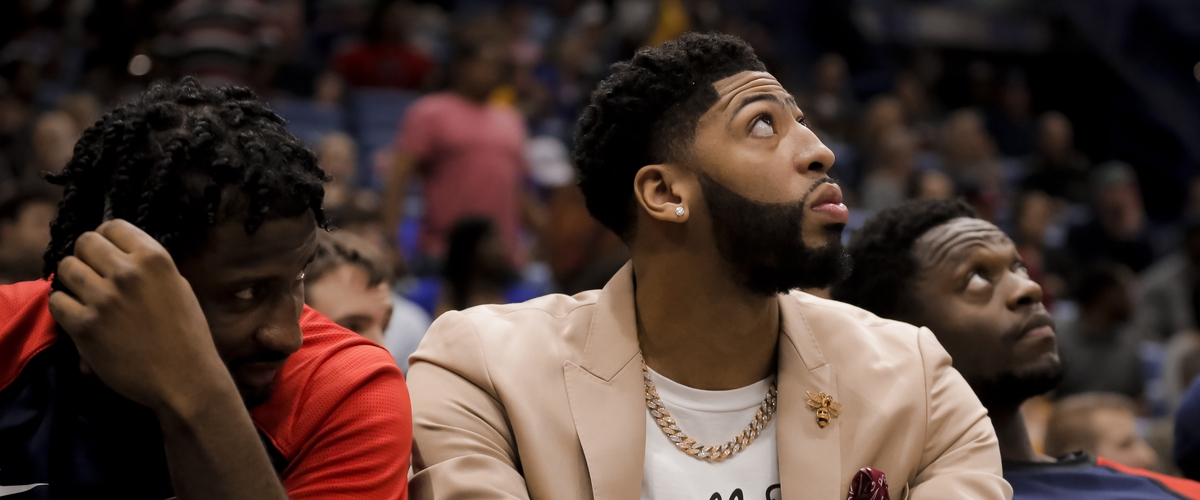 Anthony Davis threw everything out of whack for the New Orleans Pelicans in the middle of the 2018-2019 season. He demanded a trade from the team and to a title contender, preferably to the Lakers to play with LeBron James. It was publicized and New Orleans was thrown under the bus by nearly everyone. Things were looking bleak and the future of basketball could possibly be in peril. It's been silently rumored that Louisville has been trying to pry the Pelicans from New Orleans, finally delivering a NBA team to the basketball crazed state. Gayle Benson who owns the Pelicans has said that she wouldn't move the team no matter what. If there's anything I've learned about team owners; when it comes to moving a team, their word doesn't mean anything. Money talks at the end of the day, it's all about the financial opportunity at hand. Well, last night threw a wrench of those plans and may have renewed life into the Pelicans organization. They got the number 1 overall pick and rights to pick generational superstar Zion Williamson from Duke. Now, it's time to come up with a new strategy and that's to keep Anthony Davis for now and the future.
From day 1, a front court of Zion and Anthony Davis would be considered one of the best in the league. With the likes of under-rated guard Jrue Holiday and a very productive Julius Randle, this team could be ready for a playoff run next year. Instead of rebuilding, the Pelicans are ready to reload and do this thing right for once. David Griffin takes over as General Manager for the not so well liked Dell Demps after he failed to build a team around Davis over the last 7 seasons. There's now a core of player's there that can build a contender, there's just one thing. Davis wants OUT. I mean, he won't stop reminding us at this point. The Pelicans are right for waiting to trade him and see how the market shakes out. Now, the ball is entirely in their court. They could potentially trade him for young talent and a butt load of picks, build for the future and not for today. Or Griffin can do something Dell Demps couldn't, surround Davis with a team that could contend for the Western Conference.
The Golden State Warriors are a dominant force. Relying on superstar players to take a pay cut and go out to win a championship. Now that is about to change; Klay Thompson, Kevin Durant, and DeMarcus Cousins are about to enter free agency. The Warriors are about to take a step back for some time and the conference will be up for grabs again. The Pelicans have no shot of signing any of those player's but they do have a chance at grabbing a quality point guard with all-star capability. D'Angelo Russell and Kemba Walker will both be on the market. Russell would be the idea signing for the Pelicans, he's still only 23 and has shown that he's not interested in being the face of an organization. He'll have two superstars to play with and give the Pelicans what they missed last year when they let go Rajon Rondo. Mix it in with a signing of another quality bench player, the Pelicans can completely change how the league views them. This could usher in the Golden Era of New Orleans basketball.
David Griffin should hold onto Davis and try to prove that he can build a team around him. Anthony Davis has always wanted to have a team that can contend and now they have the ability to give the man what he wants. Boston isn't guaranteed to sign with the Celtics again, Klay Thompson is not guaranteed to sign with the Lakers, and the Knicks aren't guaranteed to make a splash in free agency like predicted. The Pelicans may be the best chance for him to win a championship in the immediate future and there's no guarantee that would happen. But boy wouldn't it fun if it did?