The Circus in Tampa Bay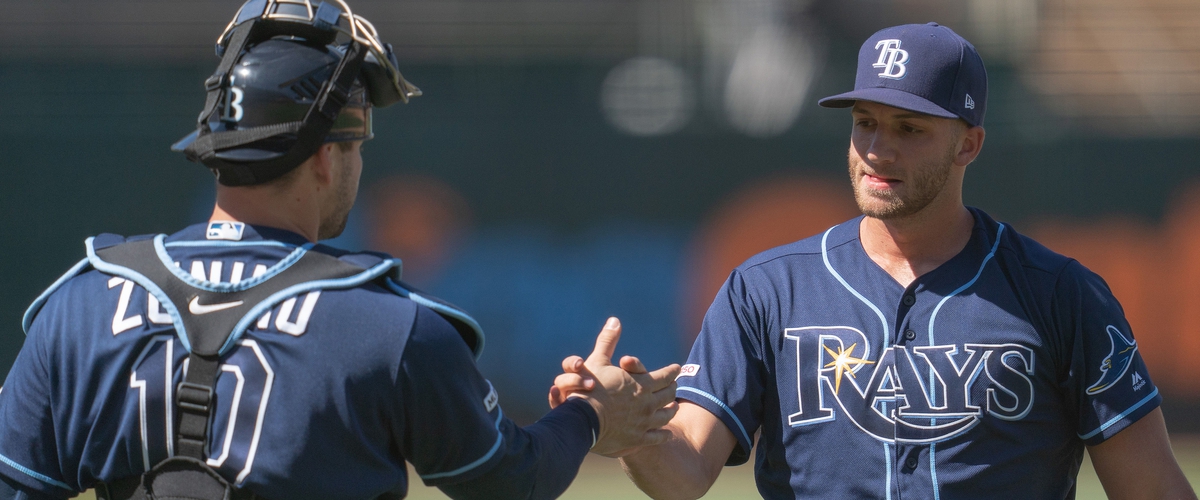 Last night I wrote a much nicer piece about this particular subject. Then at 1 EST. something about this whole circus and charde infuriated me. The owner of the Tampa Bay Rays Stuart Sternberg said in a press conference today that baseball in Tampa Bay for 81 games was no longer viable. He says that there isn't the business structure to support a baseball team in the area. Sternberg threw the fans under the bus, blaming low attendance to games as failure to gain the support they needed. But in reality, baseball in St. Petersburg was doomed from the get go. He has made it his top priority from day 1 to build a new stadium in Tampa Bay but he has failed in spectacular fashion, now he's shifted the blame to the people of Tampa. Major League Baseball should be embarrassed of what just went down in Tampa today, I'm baffled that they even let this happen. Stuart Sternberg has failed as an owner to deliver, his lofty promises were never met, and now baseball in Tampa is in peril. There's no one else to blame other than himself.
How did we get here?
Well, that's pretty complicated to answer. There are so many factors that have led to today but it all starts in the 1980's and the construction of what is now called Tropicana Field. The people of Tampa Bay have been working to get their own team since the 1960's. They built the stadium in 1990 in hopes to lure a team to Tampa Bay but what they didn't factor in was its location. I'm not here to smear the city of St. Petersburg, it's not entirely their fault. But the location of the stadium is not ideal, it's located across the bay from the regions main municipality which is Tampa. You have to cross two large bridges to access the city; the Howard Franklin Bridge from the Hillsborough County (Tampa) side of the bay and the Sunshine Skyway from the Manatee County side (Palmetto, Bradenton, Sarasota). It's a pain to travel over the bridges for games, especially when they are played at 7 EST. and that's right after rush hour traffic. The highway system wasn't meant for that much traffic at the time.
Then there's the whole demographics of the region, over 3 million people live in the Tampa Bay area. St. Petersburg has about 265,000 residents in its city limits but Tampa has over 380,000 residents living in theirs. The majority of people in the area live on the Tampa side of the bay. This wasn't something that was factored when building the stadium. They were desperate to attract a team and St. Pete had the land to make the deal happen. But it has since cost them in the long run. They can't attract the everyday fan to cross the bay to come to Rays games due to the high inconvenience. If the stadium was in Tampa you would have been able to not just attract the fans in the region but also have access to the citizens of Orlando which is about an hour and a half drive from Tampa. At the time, Orlando wasn't the booming city it is today but it was just swamp land that had Disney World. These weren't things that were talked about at the time but we're now paying the price for that negligence.
The stadium itself was deficient from the day they moved in. Baseball was hitting a new age of building stadiums in the 90's, moving on from domed and cookie cutter concepts to new state of the art facilities. Tropicana Field is an eye sore if you have ever seen it on the St. Pete skyline, looking like a pimple that desperately needs to be popped. From the catwalks causing interference to the power outages caused by birds nests, the facility has been out of date since I was a kid. It's not a great place to watch a game and provides very few amenities to the fans. More recently a Twins broadcaster suggested that the Rays should just "blow it up." Then there was the stupidity of the former owners to sign a lease deal that would keep them at Tropicana Field until 2028, which has caused friction between the city and Sternberg since he bought the team in 2004. If the Rays want to play elsewhere, they will have to pay the city millions of dollars to do so.
The Failed Experiment
Sternberg struck a deal with the city of St. Petersburg a few years ago to look elsewhere in Tampa Bay for a location that more suits its fans. He had 3 years to find a stadium site and secure the funding for the project. Well, he squandered that opportunity with what was billed as the "Rays 2020" plan. Land was purchased in Ybor City located in a historical part of Tampa and renderings were produced of what the stadium might look like last July. When asked about funding for the project, Sternberg had no answer for it. He claimed to have only garnered over 160 million dollars from private businesses for the project and that the team would give 100 million of their own money for the 900 million dollar stadium. It was announced earlier this year that this plan was dead and that there was no plan to ask for an extension with the city of St. Petersburg to keep looking elsewhere. The Rays were now stuck and the whispers were starting to float around about the future of baseball in Tampa. Sternberg never had the sway in Tampa to pull off this type of deal in the first place. He's not overly involved in the area and is a transplant from New York. With a region full of 3 million people and a solid economy, there's no reason this stadium shouldn't have been fully funded. Especially since Sternberg bought the team for 200 million dollars and is now worth 1 billion. They also just signed another billion dollar TV deal that should bring in more revenue for years to come. They could have forked over more money to get this deal done and chose not too.
The Circus
Now, we arrive at what happened today. They have forged a new "plan" going forward and that's not going to have the team just play baseball in Tampa. Instead of strangle holding one region, they decided to go with two. Sternberg now wants to split time between the cities of Montreal and Tampa Bay beginning in 2024. It's a plan that is once again doomed to fail but that's not the end game. He can talk about the benefit of holding two markets and the revenue it could bring, it's not the reality. They would have two new open air stadiums in two cities instead of one. This plan would never be approved by Major League Baseball, this was more of a signal. Sternberg has no plans to sell the team and now he's finished with trying to make baseball in the area work. This is a pure leverage play, much like Tampa Bay used to make with other teams in the late 80's and early 90's. Whichever city provides the funding first, wins the team. That's not necessarily Montreal or Tampa. You can throw Nashville and Charlotte in the mix too. If he can pull it off, the MLB might just let him buy the New York Mets when they hit the market. This all seems so bleak and that there's not much hope to keep the team.
But there's one way to finally do baseball right in Tampa (Bay).
The Savior
I went to my Aunts house for Thanksgiving two years ago and I was shocked to see how downtown Tampa was. The propaganda and the support the city has given to their hockey team, the Tampa Bay Lightning. They had shirts and jerseys everywhere! It was something I didn't think was possible but Tampa was a hockey town. That's all thanks to their owner Jeff Vinik, a former hedge fund manager that distributed over 9 billion dollars to his investors when he called it quits in the industry. He has set up a partnership with the University of South Florida that has helped the university to flourish and theam up with Yuengling Brewery to gain the naming rights to the famed Sun Dome where the University of South Florida Bulls play basketball. Himself and Bill Gates are investing billions of dollars in to preserving the Tampa ecosystem on top of all of his investments in the city. He has his hands in so many cookie jars in Tampa and the sporting industry as a whole. Vinik is also part owner of Major League Baseball franchise the Boston Red Sox. It was rumored that Vinik was willing to help Sternberg with funding for the new Rays stadium but wanted a partial ownership in return, Sternberg rebuffed this idea.
Vinik is a proven successful hedge fund investor and franchise owner that knows how to get the job done. The people of Tampa Bay should call on him to buy the Rays as soon as possible. He has the desire and means to do so. It's a deal that makes sense for everyone involved except for Sternberg…
This is where Major League Baseball gets involved. The New York Mets are a mess and the Wilpons may be willing to sell the team. They could take a page out of John Henry's book. He sold his Florida Marlins and purchased the Boston Red Sox in the early 2000's. It allowed him to sell the team to an owner that could eventually build a stadium and take over a historical franchise at the same time. Jeff Loria not only brought a new stadium to Miami in the 2010's but provided a World Series Championship to go along with it. Sternberg should set up a similar deal with the MLB regarding the Mets. He has the ability to build a winner, just not a stadium and the Mets already has one of those. Vinik could come in right away and save the franchise from moving, he'd cement himself as one of the best owners in all of sports by doing so.
I'm Not a Rays Fan
I'm a diehard Yankees fan and have been my entire life. But I'm writing this for two people; my pappaw and my buddy Tony. My pappaw passed away in 2001 but I remember his pride when the Rays came to town. He was blind but that didn't prevent him from watching. My brother and I would sit on his lap to narrate the games for him. If you saw pictures of him in the late 90's and early 2000's, he always had a Devil Rays cap on his head. My lifelong friend was there today and is a Tampa native. I want this for them. I want this for the citizens of Tampa, a place that is near and dear to my heart. This is what they deserve, to have baseball done right in a region that is just as hungry for baseball as anywhere else.