It is time for the Predators to move on from Kyle Turris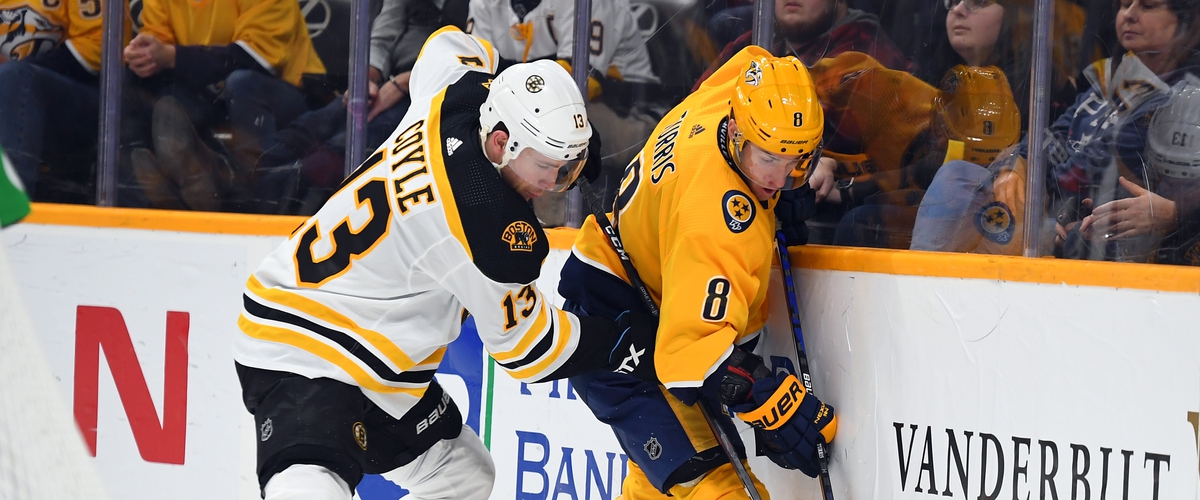 The Nashville Predators are in the midst of a very average season. This, of course, has brought about the doubters and haters calling for certain players to be traded, cut, or forgotten.
There are three names that continue to come up among Preds' fans when this heated debate arises.
1. Mikael Granlund
2. Kyle Turris
3. Colton Sissons
Granlund and Turris are by far the top two candidates to be released or traded during the summer as they are on huge contracts. Granlund is being paid $5.75 million this season and is set to become an unrestricted free agent before the 2020/2021 season.
Turris, on the other hand, is in just the second year of his six year, $36 million deal with the Preds. The center arrived in Nashville in November 2017 from the Ottawa Senators as part of a three team trade and has failed to cement himself as a star worth $6 million a year.
In fact, Turris has scored just 26 goals and has registered 58 assists in 160 games with Nashville. Plus, his well-known feud with former head coach Peter Laviolette might have led to the coach's firing.
After complaining about Laviolette frequently throughout the fall, Turris has failed to turn it around with John Hynes now in charge.
This all leads me to believe that the number eight has no place in this team and should be traded immediately.
Problem is, however, who will take on such a big contract for a 30-year-old center who has shown over the last few years that he is not anywhere close to his prime?
Call it age, call it the wrong fit for the system, one thing is for certain, the Nashville Predators should get rid of Kyle Turris if they have the opportunity.