Nashville SC will have no support in its home playoff match against Inter Miami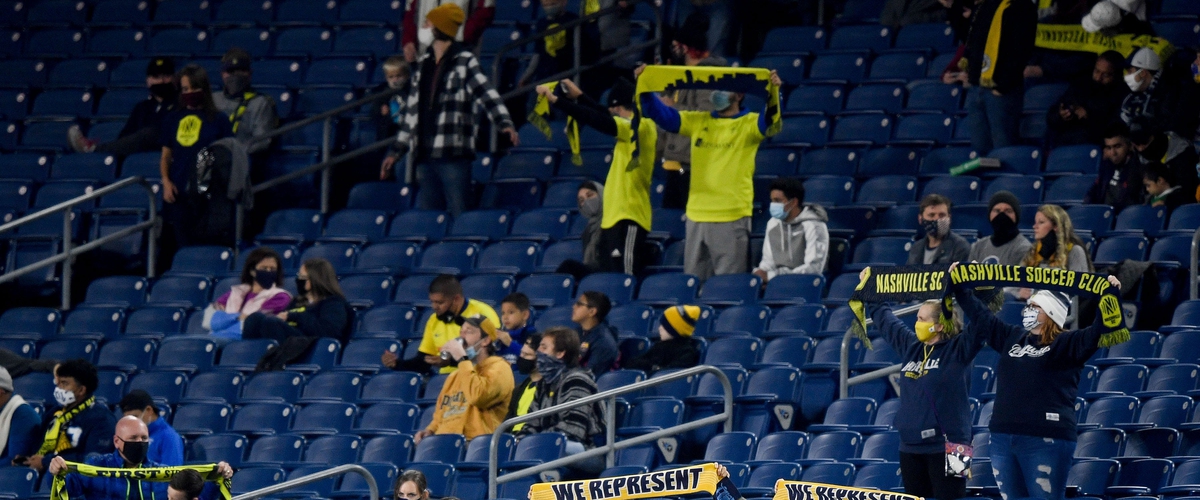 Remember when nearly 60,000 fans flocked to Nissan Stadium in late February to see Nashville SC plays its first match in Major League Soccer? It seems like a different world in a different year that we saw that because since the team returned to playing matches in August, no more than 5,000 fans have been in attendance at a home match.
Manager Gary Smith has done a great job leading his squad to a playoff berth in the club's inaugural season, and they have been so good in fact, they will host Inter Miami FC in the play-in game next Friday.
The problem, however, is the number of fans who will be able to attend the match in person.
For reasons I cannot understand, Nashville SC is selling 1,240 tickets because of the Nashville Rock N' Roll Marathon Health and Fitness Expo taking place at the stadium AT THE SAME TIME as the game.
If I were a member of this team having gone through a delayed regular-season, a COVID-19 outbreak, months of training and hard work, for there to be barely anyone in the stands for a massively important match, I would be furious. Hell, as a fan and a season-ticket holder, I am furious.
Who cares about the Nashville Rock N' Roll Marathon Health and Fitness Expo? It takes place annually without fail. Hosting a home playoff match is never a guarantee and now, The Boys in Gold will play this crucial game against a fellow expansion team in an empty stadium.
I have been to almost all of the Nashville SC games this season and the crowds ranging from 3,700 to 5,000 still feels incredibly small in a stadium that can hold up to 70,000. Having barely over 1,000 seems almost disrespectful and raises several questions.
Why was the Expo not moved when the MLS playoff schedule was announced? Why does the Expo have to be held at Nissan Stadium in the first place? Vanderbilt Stadium is an option, the convention center is always a great option, Municipal Auditorium could work, even Bridgestone Arena is not being used right now!
Nashville SC CEO Ian Ayre shared the reasoning behind the decision and it has come down to MLS and the city of Nashville blocking more fans from attending.
Clearly in our inaugural season, we have done everything possible within our control to find the most optimal solution," Ayre said. "Everybody at the club wants fans to be able to attend this first historic playoff game, but 2020 and the challenges of the pandemic have placed many restrictions on availability and use of Nissan Stadium and difficulties in fitting so many events into the back end of the year.
Given all of the constraints in play, this was the only outcome available for us to play this match. The Titans have worked hard with us to find the best solution and whilst Sunday 22nd was made available for more fans to attend, that date does not fit into the MLS playoff schedule timings. It's a disappointing outcome but we remain excited about the game.
Home-field advantage is not nearly as crucial as it is in football, but it is still important! Unfortunately, Nashville and Miami will play what seems like a neutral site game. How disappointing.
---