Calipari's Second Act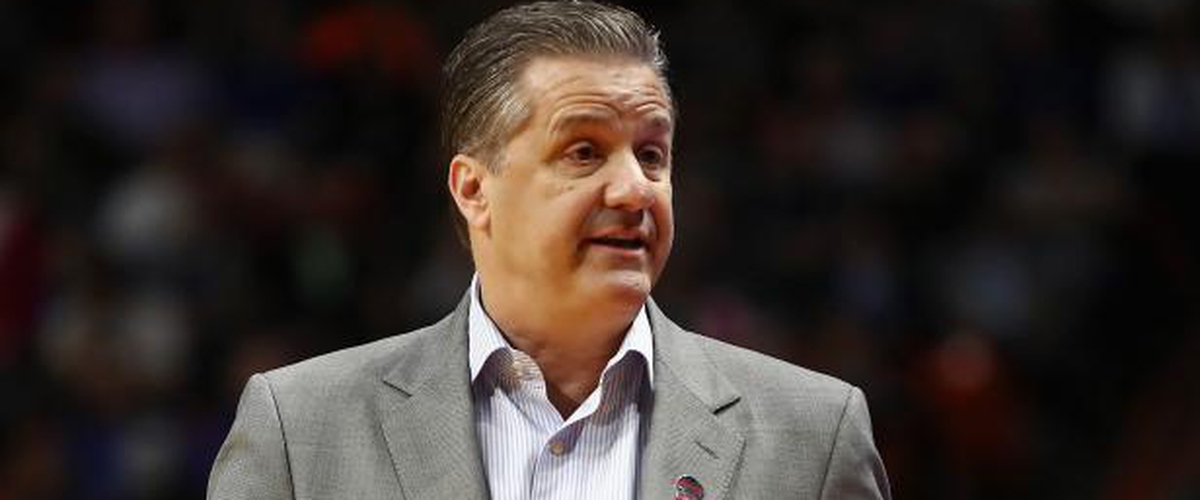 What Cal has done in 11 season's at Kentucky has been beyond my wildest dreams. John Calipari could run for Governor of the state and win at least 80% of the vote, the other 20 would be Louisville fans. But the game has changed since John Calipari took the helm of the most prestigious throne of college basketball. High school players are about to be allowed to go straight to the NBA and we're already seeing the ramifications. High school player's want to be paid, sooner than later. We're seeing more top player's in the amateur ranks decide to go pro faster than ever before. Then player's are leaving after one year in college, even though they aren't developmentally ready to compete at the next level. The reason is easy; most of their families need the money. The NCAA is working to remedy this problem by allowing endorsements and to allow player's to earn on their likeness. This should keep some of those player's in school. If they're ready to go straight to the pro's, there's very little chance even Kentucky can convince them to come to school. That doesn't stop Cal from pursuing from what he perceives in the best of the best. He's gone back to the drawing board for the first time in his career at Kentucky and I think Cal's second act will be even better than his first.
Free Agency
The graduate transfer rule has changed how Kentucky recruits in a big way. Cal's critics have always said that he can't win with Freshman and he's proved them wrong so far. I mean, that's what 4 Final Four's and a National Championship will do for your reputation. I had to mention that, in case anyone forgot what the man has done at Kentucky. But UK hasn't made a Final 4 since 2015 and their glaring holes have been exposed in their NCAA Tournament runs. He's tried to plug those holes with graduate transfer's over the last two years with, Reid Travis and Nate Sestina. Last year resulted in an Elite 8 run and they were primed to compete for a National Championship again this season, before CO-Vid 19 took away that opportunity. Now he's taking it a step further and it may be his most ambitious plan yet.
Today's announcement about Wake Forest Center Olivier Sarr transferring to Kentucky showed a clear change in Cal's philosophy. Sarr isn't your normal transfer; he's a 3rd Team ACC player and was runner-up for the ACC's Most Improved player. Kid almost averaged a double-double each game this past season. He may be what Cal needs to win a National Title. Sarr fills a glaring hole in his roster for 2020-21 and could be Cal's first transfer to be drafted in the NBA.
He hasn't stopped there. He added Creighton Point Guard Davion Mintz to provide stability at that position and is pursuing Evansville's DeAndre Williams to do the same thing at Power Forward. I don't know how I forgot Jacob Toppin from Rhode Island but he's coming to Lexington too. It's clear that recruiting at Kentucky has changed. They're not just coming after kids in high school but Cal is coming after everyone. The goal in no longer to recruit to just get the kids to next level, it's to win National Championships. If you look at the last few National Champions, they all have had a glut of veterans to lean on. Now, Cal is bringing those kids to Kentucky.
High School
This is not to say Cal isn't still going to bring high school talent to Kentucky. UK will still be at least top 3 in recruiting every year. Heck, he's got the nation's top recruiting class this year headlined by scorers BJ Boston and Terrance Clarke. I expect that those guys will be the only player's to leave next year and maybe Power Forward Isaiah Jackson. Every player in this class has an opportunity to play in the NBA at some point. With the new NCAA rules, Cal will finally have time to develop his player's. His team's will no longer just be Freshman; it's going to be full of veterans with a few future long term NBA contributors. Now, we get to finally see how great of a coach John Calipari is. And if you ask me, he's already the best coach in the game.
It's Winning Time
Cal signed a new 10 year deal with Kentucky last year. He's shown us a lot in 11 seasons at Kentucky but it's been nothing like this. But he still has something to prove. All the great coaches have won at least two championships and John Calipari only has one. He's not getting any younger. If you've been watching Cal's morning show, he's more than a silver fox these days. There must be an urgency to Cal, to prove he's the best. It shows in everything he does; from adding transfer's to fortify his roster or expanding UK's global footprint by scheduling a high profile game in London. John Calipari is out for blood, he wants to leave his mark on the game. He wants to bring a new model to college basketball, one that shows how the game survives going forward. John Calipari may single handily fix college basketball and no one knows it yet.