All the Streaming options to watch ICC World Final 2019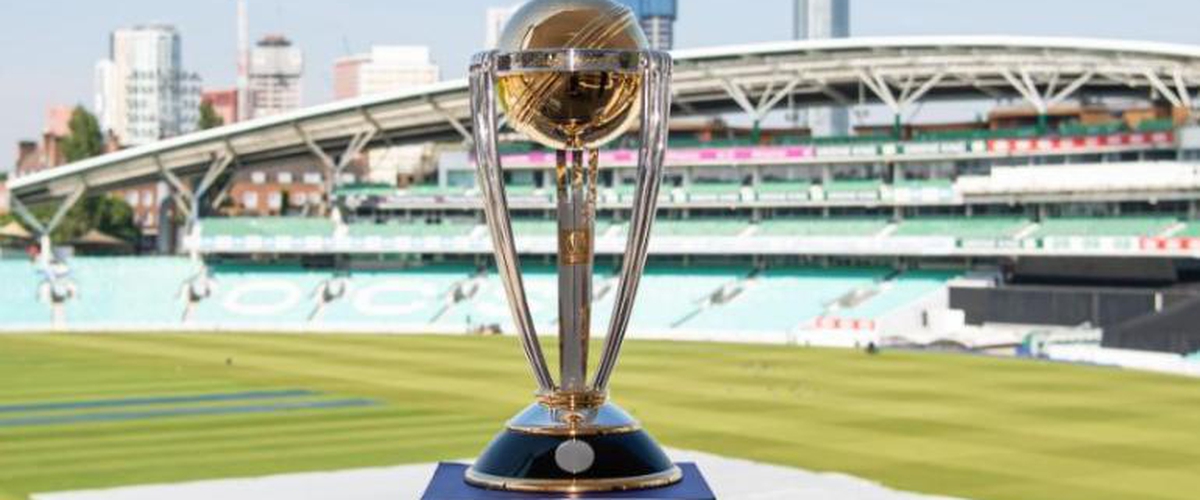 Semi-finals have already started at the 2019 Cricket World Cup; New Zealand got down against Pakistan, India - being the only unbeaten team of ICC 2019 - trying hard to cement a place in the finals against dangerous Kiwis.
India vs New Zealand match was stopped due to rainfall, but rain-affected 2019 Cricket World Cup semi-final resumed; skies got cleared but not the battleground.
Between the predictable rain spells and the blips against Pakistan, the 2019 Cricket World Cup has already delivered all the scintillating actions that we'd been waiting for four years. We've now seen enough to decide which teams will be into the knockout stages and who the form players may emerge as the tournament MVPs. There's been spectacular catches, big hitting, and fearsome bowling.
But sadly, we are not sure the streaming channels that has the right to broadcast; if you want to stream all the matches of ICC 2019 till the last ball regardless of where you live, then you're at the right platform.
I am combining the most easy-to-stream options for your cricket craze;
this guide does not restrict to paid-for TV viewing (England), but also covers those who are luckier to watch their boys free of cost - like in Australia, Pakistan, and some others.
We've enjoyed it so far, but there's plenty to come; want to know where you'll be able to stream every single match, skim through this short yet comprehensive ICC World Cup streaming guide.
HOW TO WATCH THE 2019 CRICKET WORLD CUP FROM ANYWHERE?
The intense environment that has been created, a cricket fan can't afford to miss a single minute of Cricket World Cup - even if you're not home and/or have discovered that the local broadcaster's online coverage is geo-blocked (it's the height of disappointment).
If you're one of those unlucky one and desperate to watch ball by ball matches, I have good news for you; there's still a way without putting your security at risk using some dodgy, illegal streams.
I would suggest you go with a VPN to login back to your country or the country with free streams; how's the idea?
Cool, right!
Experts are investing time and resources to find out the best VPN services; I would prefer you to go with a VPN that don't keep logs and faster enough to offer fastest streams, and yes, that VPN should be compatible with all the devices you own.
Once installed, simply open the VPN app, go to 'choose location' and select the desired location, and get connected - it's super easy to do.
Let me briefly share with you all the well-known streaming channels to stream the Cricket World Cup live.
If you're in the UK: Though it's like a crying shame that a host country of World Cup is not showing for free in the UK (not even the final!), British cricket fans must be used to this by now. Sky Sports has the exclusive right to coverage of every single game; subscribe to Now TV sports pass for £8.99/day, £14.99/week or £25/month for the next four months. You can also live stream it to your phone or tablet via the Sky Go app.
If you're in Australia: The Aussies are the only countries around that actually have some live cricket from the 2019 World Cup free to watch. All matches featuring Australia is being shown on Channel 9 and through 9 Now, along with semifinals and finals. If you want to watch other matches, subscribe to Fox Sports or Kayo Sports Basic Package, that may cost you $25/month and allows you to stream across two devices simultaneously.
If you're in Pakistan: Pakistani cricket fans are in great luck, as the state-owned (and free-to-watch) PTV Sports is broadcasting every game online for free. It's the same broadcast that is shown on Sky in the UK, so that you can expect the similar quality of the broadcast with English commentary and analysis.
If you're in New Zealand: In New Zealand, Sky Sports has won the rights to broadcast the World Cup from England and Wales; means you can access via the Sky Go app, subscribe and get connected.
If you're in India: Star India and Star Sports, being the official broadcaster, is airing all the matches of ICC World Cup 2019; you can also use one of their over-the-top streaming services - Hotstar - instead. This will cost you ₹299 (around $3) for a month or ₹999 ($14) for a year; Hotstar also gets you access to hit US TV shows say Game of Thrones.
If you're in the US: Cricket fans in the US can rejoice via State-side broadcaster - Willow TV, has got you covered; once you have subscribed, you can also stream on your PDAs, too. The channel is part of numerous satellite and cable packages like Dish and Sling and costs you $9.99/month.
Want to see an overview of all the TV & digital services of ICC World Cup 2019?
India
Hindi (SS1 Hindi + SS!HD Hindi)Tamil (SS1 Tamil)
English SS1 + SS1
hotstar.com
HotStar app (also available on JioTV)
Caribbean
Flow TV
Flowtv.com, Flow App
USA
Willow
Willow Xtra
willow.tv
hotstar.com
HotStar app, Willow TV app
Canada
UK
Sky Sports
skysports.com, sky go
Sub Saharan Africa
Supersprt
Supersport.com, Supersport App
Pakistan
Ten Sports
PTV Sports
sonyliv.com
SonyLiv app
Bangladesh
GTV, Maasranga
rabbitholebd.com,
Rabbithole app
Middle East
Australia
Fox Sports
foxsports.com.au, Foxtel GO
Afghanistan
New Zealand
Sky Sports
skygo.co.nz, fan pass.co.nz, sky.co.nz
What if you're on a tight budget, you would look for free options like Australia and Pakistan is offering, but what if you're not locating within either of these locations?
You need to compromise then…
Just kidding!
If you remember, I have mentioned Virtual private network, using one of the best ones will let you connect to any server in the world; want to stream ICC World Cup 2019 from Australia or Pakistan or from anywhere else in the world? Use a VPN. You can also watch Willow TV or any channel when you're out of your hometown, by routing your web traffic with a VPN.
SO, ARE YOU READY TO BAT FOR NEW ZEALAND VS ENGLAND?
No doubt, India already impressed throughout the tournament and topped the group stage with his seven wins from nine matches, but we cannot ignore the Kiwi's tremendous start to the tournament, though shambled into the semi-finals after three humbling defeats. And of course, their psychological battle with World Cups of the past at Old Trafford today.
No matter what team you support, your craze must have heightened already, if you've missed any match or don't want to miss any of the upcoming ones, make sure your streaming moments would remain unaffected.